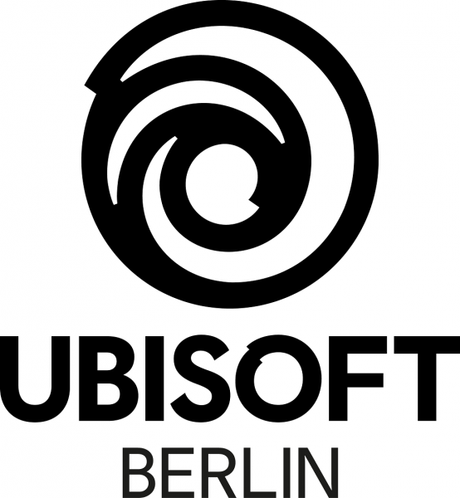 As today is a friday, it is time for the job of the week: You want to be part of a global player in the games industry? You are a leader who wants to be responsible for a team and a project in the context of a large-scale game done in co-development across several Ubisoft Studios? Then you should apply for the exciting position as Producer [Unannounced Project] (f/m) (Project Management (Games/Animation movies)) and join the team of the recently opened Ubisoft Blue Byte studio in Berlin!
Here is an excerpt from the job advertisement:
Responsibilities include:
Champion leadership within the project: You setup the Core Team with whom you define the team culture in line with the culture of the studio. By promoting excellence in servant leadership, you ensure the scalability of your team and your project.
Ensure clear and transparent communication: You ensure the vision and the context of the project are clearly structured and communicated to inspire your team. You share all information in a timely and efficient manner in order to empower everyone to make their own decisions.
Ensure conversion of vision into viable product: You collaborate with your Core Team to transform their vision into a viable project and product. You own the business case and the prioritization of the investment. You ensure the vision is realizable and you set the quality target for the project and the product in line with the business case.
Leverage Ubisoft/Studio ecosystem: You ensure the team is well connected within the Ubisoft ecosystem and that all synergies are properly in place to benefit both, your project and the organization.
Own the business case: You negotiate the mandate and the budget with the lead studio for your team and decide how to invest it. You are also responsible for its forecast and monitoring.
Stakeholders management: You are the main point of contact for all stakeholders (Project lead studio, local studio leadership, human resources department, Ubisoft headquarters, etc.) and you maintain the alignment between them and your team.
Own risk management: You are responsible for identifying, assessing and managing the risks your team and your project are facing. You ensure relevant mitigation plans are in place and that the team and all stakeholders are aligned with them.
Own project roadmap: You are responsible for the development strategy and pace of your project. You ensure expectations are aligned between the team and the stakeholders.
Qualifications:
Expertise in running large-scale complex projects/teams
Entrepreneurial mindset
Macro thinker
Strong leader
Track record (including AAA game dev)m
APPLY NOW
For further information about Ubisoft Blue Byte as well as more vacancies, take a look at the business profile on Games-Career.com. Good luck!
About the author

Eine besessene Gamerin war Anietta zwar nie - doch die fesselnde Intensität von Videospielen kann sie dennoch nachvollziehen... Ihre Games-Erfahrungen beschränken sich in etwa auf folgende: Leidenschaftliches "Boulder Dash"- und "Oh Mummy"-Spielen auf dem Schneider Computer ihres kleinen Bruders in ihrer Kindheit, leidenschaftliches "Brickles"-Spielen auf einem eher frühen Modell des Apple Macintosh ihres Onkels, leidenschaftliches "Tetris-Spielen" auf dem Gameboy ihres kleinen Bruders, leidenschaftliches "Point and Click Adventure"-Spielen auf eigenem PC und leidenschaftliches Scrabblen, Quizduellieren und Flightcontrollen auf dem eigenen iPhone. In ihrem Privatleben geht es bei Anietta momentan leider eher darum die Spielbesessenheit ihrer drei Jungs Nick (11), Cosmo (5) und Oskar (12) zu begrenzen, denn zumindest die Großen scheinen schon fast in den Welten von "Minecraft", "Clash of Clans" und "Hearthstone" zu leben - wenn man nur von den Esstischgesprächen ausgeht. Alle drei liiiiiiiiieben Games und finden es extrem cool, dass Anietta neben ihrer Tätigkeit bei Games-Career.com schon seit einigen Jahren als Teamassistentin und gute Seele in der PR-Agentur für die Games-Branche - Quinke Networks fungiert und somit nah am Geschehen ist.
Dieser Eintrag wurde veröffentlicht in Uncategorized von Anietta. Permanenter Link des Eintrags.