Sometimes things really work out. Like in this case. We got an e-mail by a befriended artist, recommending a guy named Igor-Alban Chevalier aka The Black Frog to us, suggesting we should take a look at his website dynamografika.com and that we probably would like what we would see. And we did!
So here is our story about this captivating French-Russian artist, who by coincidence got introduced to us – and who we now want to introduce to you -unless you have already heard of him, which should not be surprising.
Chevalier, born 1973 in Reims, France, has provided a considerable amount of designs, illustrations, sculpts and storyboards for successful Hollywood movies and some of today's leading companies in the video game industry for the past 20 years. His clients include for instance Warner Brothers, 20th Century Fox, or Universal Pictures.
In his spare time, Igor is also a prolific graphic novel artist who publishes series like « Les carnets De La Grenouille Noire » (black and white pocket books), the full colour « Stone Monkey » (the classic tale of the Monkey King which is supposed to be 3.500 pages long) and last year he has also published the first issue of « La Dynamo » a magazine solely dedicated to his work which will come out twice a year.
Here is our interview with the man who calls himself "The Black Frog". He talks about his projects and his art, what it is like to work in the Hollywood movie industry, and what kind of challenges designers have to face nowadays.
S.M.: You are a man of many talents – you work for instance as director, writer, production designer, game designer, toy designer, painter and storyboard and comic book artist.
Which of these fields do you enjoy most?
Or would you say they all compliment and influence each other?
B.F.: It depends on my mood really.
Typically if I feel like sculpting and I have to sculpt something, great.
On the other hand if at that moment I feel like doing an illustration, I will hate sculpting *laughs.
To me, all of that is one and the same. These are only tools, a mean to the same end: Bringing an idea to life. I would feel truncated and incomplete if I only knew how to draw or write. I enjoy them all to the same extent. Whenever I need a tool, it's there… It's like a good creative survival kit.
S.M.: You have provided a large number of designs, illustrations, sculpts and storyboards for blockbuster movies such as X-Men, Brotherhood Of The Wolf, The Flintstones and even Harry Potter under the nickname of "The Black Frog".
Which productions did you particularly enjoy? Why?
B.F.: The productions, which took me places.
Prague, Milan, London, L.A.
The productions in themselves are of little interest to me; I only remember the people and the cities.
S.M.: What was it like for you to work in the "Hollywood" movie industry?
B.F.: Nearly 20 years, living out of a cardboard box, sleeping with a phone on my pillow to get the job done at any hour of the night to work with or for people who have more often than not very little artistic sensibility can be draining. Most of us see the movies as a glittering fairy tale of coolness and glam. I never was brought up as a movie buff, I just see it as a highly paid job, that can suck your life away working to build other people's dreams if you forget you have some of your own.
Don't get me wrong, I can sound bitter like that, but I had, and I still have a lot of fun working in the industry. I made great friends and travelled the world.
When I work for Movies or video games nowadays, I still do sometimes; I really distance myself from it emotionally. This is just a job I'm pretty good at, I give producers what they want to see and stop trying to change the mass-market view on what a good movie or a tasteful video game should look like. My mistake was to have tried for so long to bend the mass-market fast-food taste
Today on the screens, everything looks pretty much the same… and the pity is that everybody wants more of the same.
There is no space left for designers or emotion, we all slowly had to become glorified copycats fighting everyday against today's ruling plastic and polished Photoshop look to do our job well.
… It just doesn't feed my soul, that's all.
S.M.: Apart from working in the "commercial" field of big movie productions and game design, you also have a lot of very personal projects going on, such as drawing amazing graphic novels and illustrations, and now opening a gallery with workshops, shop and atelier in your new hometown Berlin – which we find an exciting combination.
Could you tell us a bit more about your reasons and your motivation to move to Berlin and to build up your own "space for art" here.
B.F.: Berlin seems to be the place for artists. Everything seems possible here.
And I need a home where I can sit and spread my tools.
I usually work out of coffee bars – like now for example – but I can't wait to have a workshop of my own were I can hang my paintings, shelf my sculpts, make a mess and invite friends and students. Hopefully Berlin will provide the stability I have been seeking for so long.
S.M.: You are also publishing the "La Dynamo – The paradoxal Dynamo Grafika Catalog", an eclectic collection of various projects, graphic novels, concept ideas for toys, games and movies you had "stuffed in your drawers" for years.
What can we expect to find in the magazine?
B.F.: Well, as you said, it is kind of a weird and wild shamble of ideas.
Everything that went through my head at some point will find it's way into it. It is like a window opened into my brain. You can see the concepts I have been working on, the ones still in the work, random illustrations, toys, goodies, game prototypes, never published before stories and comic books. A special and intimate insight into my though process I guess.
S.M.:. Is all the work in La Dynamo ideas and sketches you have started but not yet completed, thus a collection of work that is still to be finished and told further, in the mind of the reader, or maybe by you, at some future point?
Or can we also find extracts from already "finished" and published projects of yours in there?
B.F.: No, it is all meant to be finished one day, it is a work in progress. In some cases I publish it as I do it… and sometimes, like in the case of the 300 pages graphic novel Maggot, it's projects I already have completed but that were never yet published. Some Are just starting points that I will tackle one day, one way ore another.
S.M.: Also, apart from having had a formal education at the school of applied arts in Nîmes, France, you have in fact studied at the International Comic Book School of St-Luc in Brussels, Belgium.
It seems like comics and graphic novels are something you are very passionate about.
What makes the medium of comic/graphic novels so fascinating for you?
B.F.
What I love about the graphic novel medium is that it is the only one with writing books that is fully complete and which allows you total and utter control over the story and the world you're creating. All you need is a pen and paper and off you go.
So far I have spent my career in the movie industry having to compromise 24/7. And
being able to do everything myself without having to bend my tastes and will to anyone, for me is priceless.

S.M.: Which other artists, illustrators, films etc. have you been inspired by, who do you particularly like?
B.F.:
Movies:
Tron
Alien 1
Dune
Star Wars 4,5 & 6
Délicatessen (Jenet et Caro)
Underground (Koustourika)
Moon
The Good, The Bad and The Ugly
Nosferatu
Modern Times
Animation movies:
Spirited away
Laputa
The street of crocodile (brothers Quay – stop motion animation)
Wallace and Gromit (the original trilogie – claymation)
Nightmare Before Christmas (stop motion animation)
TV:
Madmen
Carnivale
The Muppet Show
Comic books and graphic novels:
Winsor Mc Cay – Little Nemo In Slumberland
The French Comic Book Artist/Illustrator Jean Giraud Moebius who recently passed away
Breccia
Frank Miller – Dardevil — in the magazine Strange — Dark Knight – Elektra
Beb Deum – Bureaucratica
Painter:
The American painter John Singer Sargent
Klimt
Sorrola
Mucha
Sculptor:
The Italian sculptor Rembrandt Bugatti
Ilustrator and cover artists:
Thöny & all the illustrators from the WWI satirical German publication "Simplicissimus".
Moebius
James Jean
Beb Deum
Gerald Parel
Mike Mignola
Video game conceptual artists:
Nox
Coro
Books:
Stephen King – It
J.R.R. Tolkien – The lord of the rings
Ray Bradbury – Martian Chronicles
Jack Vance – Cudgel Saga
Music:
Philip Glass
Tom Waits
Keith Jarret – Köln concert
Taraf de Idouk
Led Zeppelin
S.M.: Wow, that's quite a lot! Thanks for taking the time and good luck with your next projects!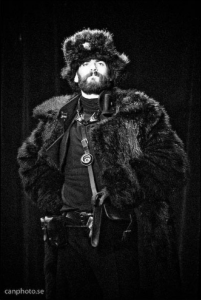 (c) Igor Alban Chevalier THE BLACK FROG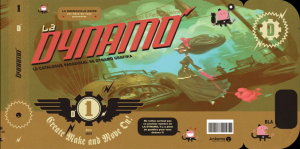 (c) Igor Alban Chevalier THE BLACK FROG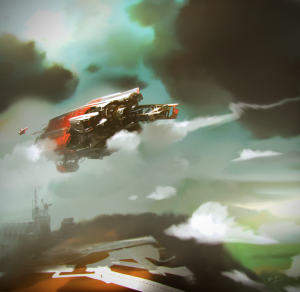 (c) Igor Alban Chevalier THE BLACK FROG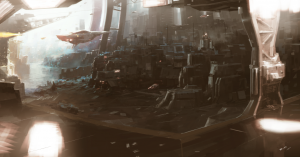 (c) Igor Alban Chevalier THE BLACK FROG

(c) Igor Alban Chevalier THE BLACK FROG

(c) Igor Alban Chevalier THE BLACK FROG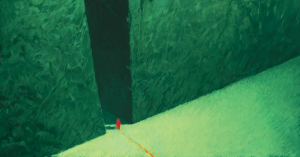 (c) Igor Alban Chevalier THE BLACK FROG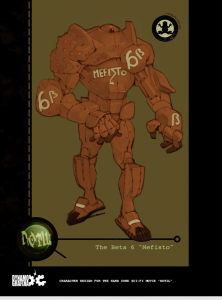 (c) Igor Alban Chevalier THE BLACK FROG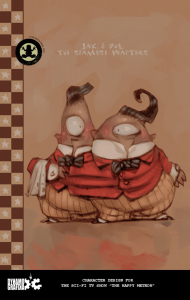 (c) Igor Alban Chevalier THE BLACK FROG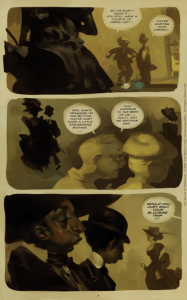 (c) Igor Alban Chevalier THE BLACK FROG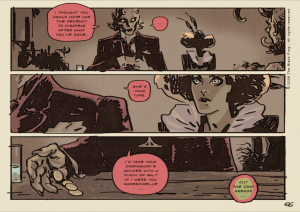 (c) Igor Alban Chevalier THE BLACK FROG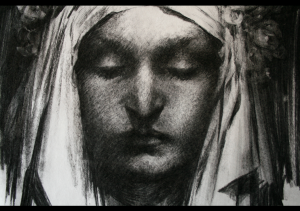 (c) Igor Alban Chevalier THE BLACK FROG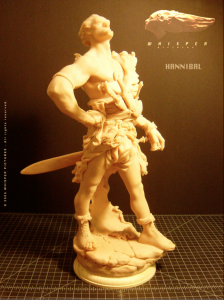 (c) Igor Alban Chevalier THE BLACK FROG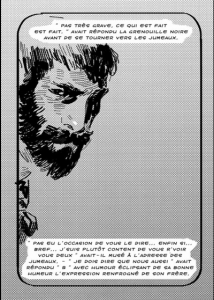 (c) Igor Alban Chevalier THE BLACK FROG