To me, there's nothing really more inspiring and more energizing than traveling. It's with no doubt one of my greatest passions. I love exploring new places, diving into the unknown and learning about new cultures. My recent trip to Sri Lanka left me feeling recharged and hungry for more trips... I always love reading other people's travel plans for the upcoming year and as I have quite a few already lined up for this year, I thought it's fun to jump on the wagon and share mine with you. So here we go...
Well, let's start with all the places I already been to in 2018? While the year is still in its early months and resolutions are still fresh in one's mind, I already made a few nice trips. In January, we spent a family weekend in Hamburg to celebrate my nephew's 1st bday. February called for a weekend with my girls in Cologne for some carnival & quality time, before I headed home to surprise my Paps for his birthday.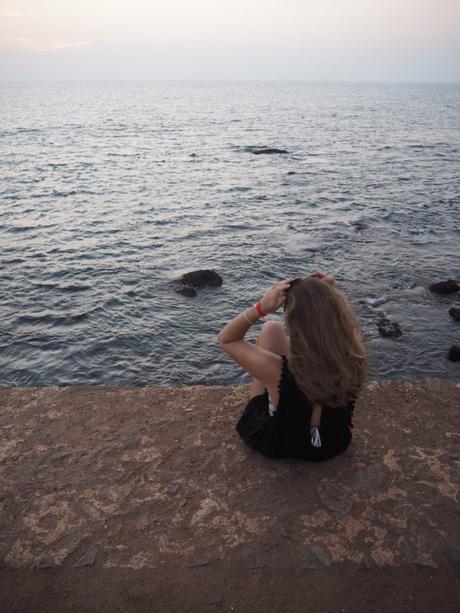 Nice - baguettes, croissants & cafés au lait
The last time I've been to Nice is almost 10 years ago. Back then it was a trip with some girlfriends right after our written finals. Gosh, it sure doesn't feel like I finish high school almost a decade ago... In March, a few of my friends and I are heading down there over the long Easter weekend. I cannot wait for some French vibes & early but warm sun rays.
Rome - la dolce vita
If there's a place in Europe I had to pick to revisit over and over again, it would be Italy. The scenery, the food, the wine.
Can you believe I have never been to Rome before? My parents decided this needs to be changed and gifted me a long weekend in Rome, which we will now be spending there in April. I found the cutest little boutique hotel and I couldn't be more happy to spend a long weekend in Rome for the first time ever and indulge the famous Italian dulce far niente lifestyle.
Copenhagen - exploring the Nordics
Another place I have never been to is Copenhagen. The weekend trip with my parents was actually planned for 2017, but our diaries (or better said mainly mine...) was way too packed so that we moved it into the new year. This trip will for sure include loads of shopping - sorry Paps!
Cyprus & Greece - Work & life balance
For the last couple of months, I have most likely spent more time in Cyprus than in London and it looks like I will spend many more weeks there. I decided spending that much time in a place for work and not getting to know it properly is a shame, hence lots of weekends in Cyprus are planned. Plus, it's a nice excuse to leave London's weather behind...
Since Greece is not really far away and has lots of beautiful places to explore, I might squeeze in some time in there as well. Maybe grab some of my friends and head for a weekend to Mykonos for a proper birthday celebration...
Mallorca - quality time with my girls
I met my best girlfriends in Uni and I'm so grateful to have them in my life. Since we graduated in 2014, we all took jobs in different places resulting in the fact that we literally live spread across Europe these days. However, we always try to squeeze in as much quality time as possible and Cologne was just the beginning of our quality time in 2018. I'm planning on taking them to Mallorca with me again. My birthday last year was just too much fun to not to repeat the trip!
For now that's pretty much it and the above should keep me busy until late summer. Whit work being fairly busy at the moment, I only have lined up a weekend trips for now. But of course there's one more place I'd love to visit this year for a tiny bit longer: Australia. We loved our trip to Sri Lanka and were thinking that Oz could be our next destination... let's see!
Have you been to any of the places that I'm planning on visiting? If so, please please share your tips with me. I always love, love, love your tips and they help me to already get excited for all those trips.
Have you made any travel plans for 2018 yet?