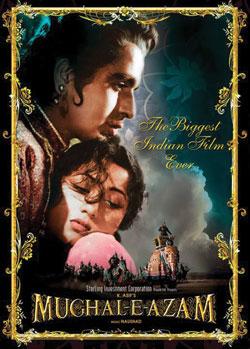 Image via Wikipedia
Gelnhausen, 23.11.2010
by Marie Schäfer
Mughal-E-Azam Tribute
The epic, which was released on Aug 5, 1960, chronicles the love story of Prince Salim, who went on to become Mughal emperor Jehangir, and Anarkali, a court dancer. The movie begins by showing Akbar on a pilgrimage seeking an heir to the Mughal dynasty.
The Magical movie Mughal-e-Azam tribute by a many Stars, is a living proof of Asif Sahib, Son Akbar Asif`s patronage of Arts and Support for its Diaspora.
Akbar ASIF is a living Legend and has supported an enormous Number of charitable causes in India/The Middle East and various other parts of the World, including his huge contribution to the Haiti disaster and Pakistani flood victims.
Star Network has announced a special program as a tribute to the classic blockbuster movie 'Mughal-E-Azam'.
Asif's son, Akbar Asif, recreated history by splashing color into each wonderful frame of the movie. And now he does it again, this time through a series of paintings by the world-renowned artist M. F. Hussain.
M. F. Hussain, the greatest artist of our time, has depicted the fabulously mounted scenes through a series of canvas paintings using his invaluable craft. Each stroke of his brush is dedicated to bringing the soul of the movie back to life, for the new generation to see and appreciate, and the elders to admire and reminisce.
The Bollywood Actor Shah Rukh Khan presents the tribute, which tells the passion Akbar Asif possesses to keep his father's treasure to the Indian film industry alive.
Along with him, the show has excerpts and inputs from renowned personalities such as Aamir Khan, Katrina Kaif, Ranbir Kapoor, Kareena Kapoor, both grand children of Prithviraj Kapoor, Deepika Padukone, Priyanka Chopra, Hrithik Roshan,  all voicing their appreciation for the movie and its maker.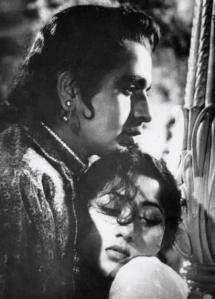 still living Legend Dilipp Kumar as Salim
This tribute serves as a platform to keep the jewel that is 'Mughal-E-Azam'.
The program is going on air at the following times on India TV:
Star Gold UK: Thursday 25th November at 19:30
Star One UK: Friday 26th November at 22:30
Star Plus UK: Saturday 27th November at 21:00