We invite you to the second film night of the INTO THE FUTURE series:
WEEK 2
Wednesday March 9, 2011
SOYLENT GREEN
(A Film by Richard Fleischer)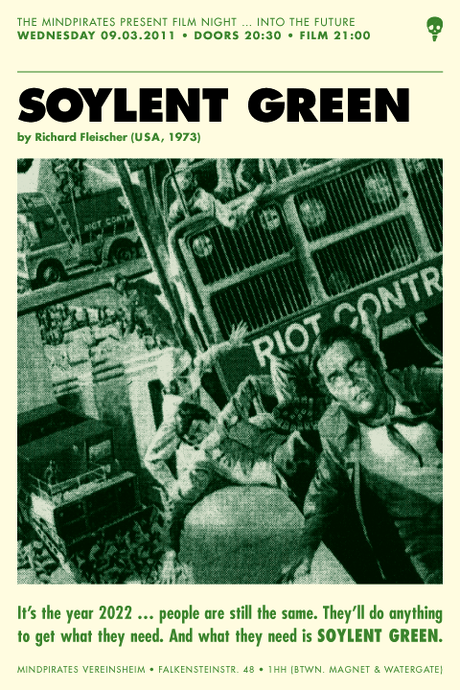 soilent green
A tale of Earth in despair in 2022. Natural food like fruits, vegetables, and meat among others are now extinct. Earth is overpopulated and New York City has 40 million starving, poverty stricken people. The only way they survive is with water rations and eating a mysterious food called Soylent. A detective investigates the murder of the president… of the Soylent company. The truth he uncovers is more disturbing than the Earth in turmoil when he learns the secret ingredient of Soylent Green.
SOYLENT GREEN is a 1973 American science fiction film directed by Richard Fleischer. Starring Charlton Heston, the film overlays the police procedural and science fiction genres as it depicts the investigation into the brutal murder of a wealthy businessman in a dystopian future suffering from pollution, overpopulation, depleted resources, poverty, dying oceans and a hot climate due to the greenhouse effect. Much of the population survives on processed food rations, including "soylent green".
The film, which is loosely based upon the 1966 science fiction novel Make Room! Make Room!, by Harry Harrison, won the Nebula Award for Best Dramatic Presentation and the Saturn Award for Best Science Fiction Film in 1973.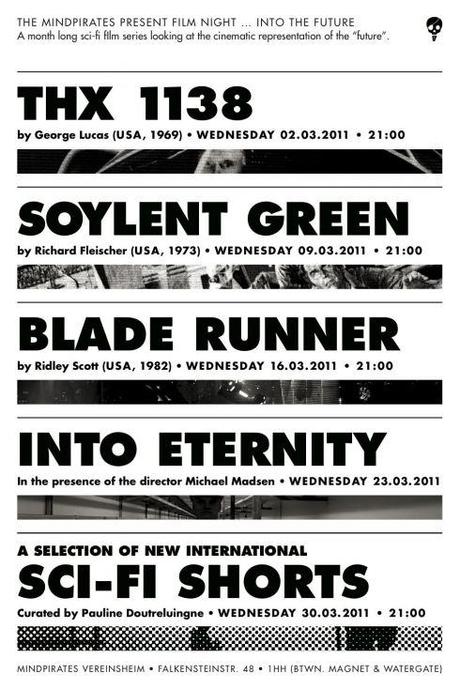 mind pirates
Filed under: Converse Chucks, Film Tagged: A Film by Richard Fleischer, SOYLENT GREEN