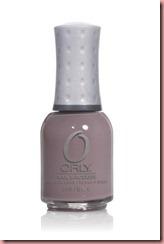 You're Blushing: muted lavender crème
I like the name of this one. It's a muted lavender almost grey but still very neutral. This kind of color can go well with any kind of skin tone. Neutral, very adult, antic and yet modern: a real surprise.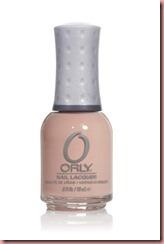 Prelude to a Kiss: pastel pale rose crème
It's pastel, it's creamy, it's romantic, but it's also way to pale for me. The name is really pretty but the color….ugh… not my style babe!! Sorry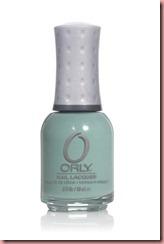 Jealous, Much?: pastel pistachio crème
Green with envy? Yes. Jealous? Yes! This pale pistachio green is just outstanding!! Love the formula, although I needed tree coats for a full coverage, but still a color to die for. No wonder I am so jealous!!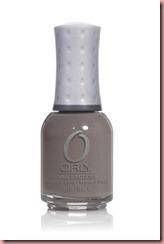 Faint of Heart: muted grey creme
This is a very interesting color because of the micro glitter in it. It's a muted grey crème with blue glitter but not sparkly as usual. No the micro glitter is matte blue and very spare. You barely see it, but it's there. This taupe-grey shade as a very fascinating finish, very good coverage and outstanding texture. Another surprise.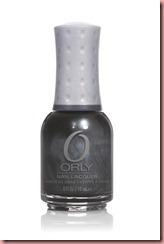 Steel Your Heart: steel grey shimmer
When I first saw this lacquer, I thought: "uhm, this may bee a dupe of Chanel Graphite". But no, they are absolutely not the same. This lacquer has yet something graphite to it, think of a normal writing pencil, add a little green sparkle, you have it, this lacquer is just like that.
Artificial Sweetener: light pink shimmer
Very elegant old rose with light silver shimmer. Lovely color , lovely formula. What I like the most is the fine silver shimmer coming trought. A lacquer that goes with everything.
Opacity and Texture:
Very good coverage on all the lacquer exept for Jealou, Much? Witch needed tree coats. The texture is really good, smooth on the brush, not to runny, not to thick, just right for a flawless application. I am always amazed about the good texture that Orly presents lately. Very good
The bottom line:
Cool Romance it's a really romantic collection but still very elegant and grow-up. I love that everybody could wear all 6 shades no matter which skin tone you have. My absolutely favorite is the pistachio "Jealous, much?" fallowed from "You're blushing" and "Steel your heart". The texture of this collection is outstanding. The long flexible brush makes it very easy to apply. Surely a thumb up for this Orly collection
Launch: The lauch in Switzerland will be in March.
…and remember, have always nice manicured hands, think pink and just stay gorgeous as you are!!
Please consider that the colors can differ from the reality depending on the resolution and calibration of you screen.
Spezialisiert auf die Bedüfniss natürliche Nägel. Specialized on natural Nails.