Your Lighting Trends Newsletter has finally arrived! Curious about product trends in other categories? You can manage your preferences or unsubscribe.

If you're having trouble viewing this email, you may see it online.
07/05/2011

On the Bright Side
Eco-friendly, affordable, AND unique? Yep, it's possible. Sustainability doesn't have to cost an arm and a leg, as you'll see with these great lighting products below. Choose the green alternative next time you specify and you won't be sorry.
Manfred Kielnhofer's Interlux Plexiglas Chair

Posted 07/01/11

About ten years ago, designer Manfred Kielnhofer jumped ahead of the sustainable curve with his Paper Tube Chair. Taking its cue, perhaps, from Frank Gehry's iconic Wiggle Chair, Kielnhofer used the eminently-recyclable and oft-discarded form of newspapers—rolled into tight tubes, pressure-molded, and stacked just so. In addition to being a noteworthy shot across the bow of waste ... read more

The Tilt Lamp by Lokolo

Posted 06/28/11

In thinking of an ideal name for a desk lamp, the word "tilt" seems an unlikely contender, what with its connotations of things being imbalanced and askew. The case of the Tilt Lamp, however, is a classic example of re-contextualization, or what some like to call "owning the language of the oppressors."Not that there's anything particularly oppressive about ... read more

A Global Chandelier by Benoit Vieubled

Posted 06/28/11

Benoit Vieubled's eco-friendly chandelier is made using 15 world globes. Dubbed the "Monde à l'endroit, Monde à l'envers," the largest fixture stands 2m high. The world globe chandelier brings a sense of whimsy and curiosity to lighting, offering an opportunity for learning and play facilitated by a chandelier.We've seen a myriad of take... read more

·  

·  

Found a cool product you'd like us to cover on 3rings? Want to see it featured in this newsletter? Email us, we love it.

·   Contract Trends

·   Lighting Trends

·   Kitchen & Bath Trends

·   Surface Trends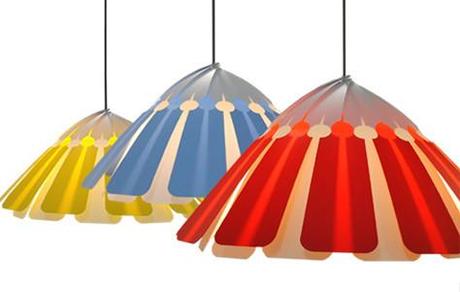 Palm by Klickity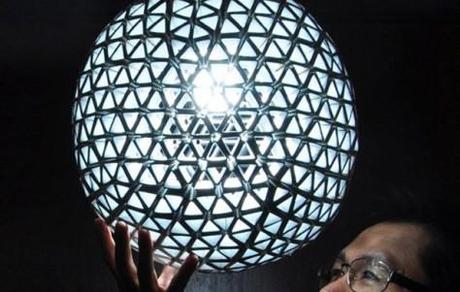 Finalist in Bright Ideas Competition: Geometric Lamp by E...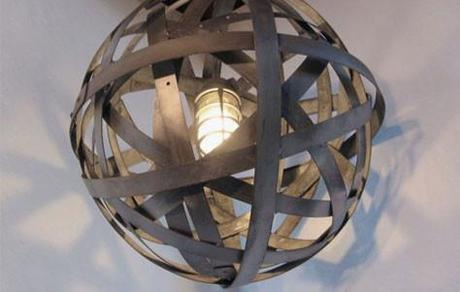 Drink Up Orbits: A Chandelier Made from Wine Barrels




·   1st
·   Niagara Chandelier 2 Metres
·   Wins 74% of the time

·   2nd
·   Hope
·   Wins 68% of the time

·   3rd
·   Mercury Suspension Light By Artemide At Contemporarylight...
·   Wins 67% of the time




·  

Goalight, LED Light Fixture, 10...
·  

Diffrient Task Light
·  

Lim L Shape Floor Lamp by Pablo...
·  

Havana Floor Lamp
·  

malva table lamp
·  

Troy F2394 Bento Six-Light Pendant
·