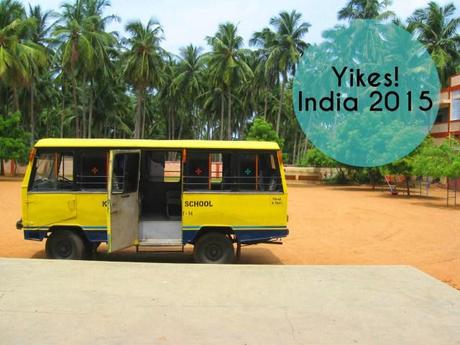 Yikes! I will be travelling to India in January. I just cannot seem to get enough of it. 2015 is going to start promising!
Being invited for my friend's wedding (Shaadi in Hindi) in Chennai I will also be travelling to Bangalore, Coimbatore and Goa. Everything else will be decided and planned last minute.
I already had the chance to visit India's south in 2007 and 2013. I remember Tamil Nadu being very green and it definitely had some of the most friendly people I met in India as well as pretty spicey food. Hence, I am super excited for the wedding.
Did one of you already had the chance to attend one?
Yikes! Im Januar geht es (wie könnte es anders sein) zurück nach Indien. Wie ihr merkt, kann ich von dem Land einfach nicht genug bekommen. 2015 scheint sehr vielversprechend zu werden…
Die zwei Wochen werden mich unter anderem zu einer Hochzeit in Chennai, in den wahnsinnigen Verkehr von Bangalore und an die Strände Goas führen. Alles andere wird vor Ort entschieden. Am meisten freue ich mich aber wohl über die Hochzeit, inklusive Sari Shopping.
2007 war ich das erste Mal in Chennai. Den Bundesstaat Tamil Nadu empfand ich damals als sehr grün, voller freundlicher Menschen und jeder Menge scharfem Essen.
Hattet ihr schon mal die Chance eine indische Hochzeit zu besuchen?