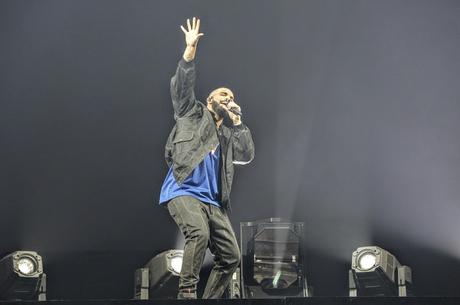 Drake and Future's sold-out "Summer Sixteen" is a must-see live event. Hitting major arenas across North America the past three months for a little over 50 dates, the grueling tour is now having a physical effect on Drake. The Toronto superstar posted a note on his website, informing fans that upcoming dates in Toronto (this weekend) and Philadelphia have been postponed due to an ankle injury.
" We are over 50 shows in and I have done everything to power through my recent ankle injury and leave it all out there on the stage every night," said Drake. " I hate to be told I can't do something, but under doctor's orders to allow me time to recuperate."
Two dates in Toronto (Oct. 8 and 9) plus a show in Philadelphia (Oct. 13) and one in Newark (either Oct. 15 or 16) have been postponed and will be rescheduled in the near future. Read Drizzy's full message below.
Continue after the jump....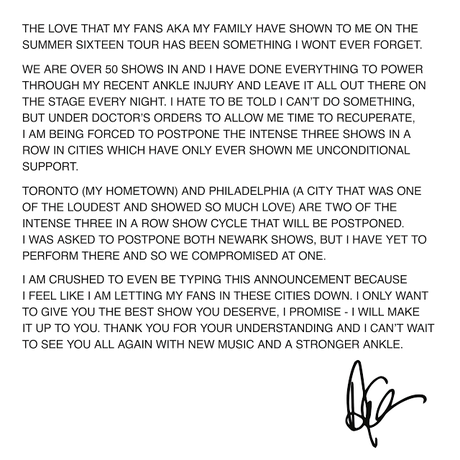 Drake also jumped on social media during a secret late night visit to Drake University:
Previously: Drake Brings Out Dr. Dre & Ice Cube at 'Summer Sixteen' Show In L.A.