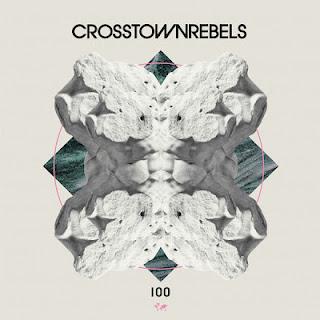 Die
Crosstown Rebels
feiern ihr Jubiläum zum 100sten Release mit
Tiga
, in den dreistelligen Bereich einzutreten bedeutet nicht nur, dass man als Label einen ziemlich langen Atem hat sondern zeigt auch wie stark sie arbeiten. Neben dem Namensgeber der EP
The Picture
befindet sich auch ein
Subb-an
Remix zu
Pleasure From The Bass
und man höre auch das Original wird nochmal gereleased. Erscheinungsdatum ist der 27.08.2012.
Crosstown Rebels 100
Man hätte die Nummer 100 nicht besser besetzen können als mit Tiga, überraschend ist es allemal, The Picture enthält zwar das typische Vocal Sample eines berühmten Popsongs aber hier muss man 2 mal hinhören welches der gute Herr da nachgesungen hat. Absolut Peaktime geeignet und keine Deep House Massenproduktion stellt Tiga hier auf die Beine, sondern einen pumpenden Tech House Track, eben á la Tiga elektronisch. Subb-An´s Remix für Pleasure From The Bass katapultiert den Track in das Jahr 2012 und erhält dabei immernoch seinen elektronischen Touch. Das Original von Pleasure From The Bass ist einfach immernoch ein zeitloser Klassiker.
Fazit:
Überraschend aber eine mehr als schöne Überraschung, dieses 100ste Release von Crosstown Rebels.
Label:Crosstown Rebels
Release number: CRM100
Artist: Tiga
Title: The Picture
Releasedate: 27.08.2012
Source: Soundcloud Snippet
Tracklist:
1. CRM100 A1. Tiga - The Picture
2. CRM100 B1. Tiga - Pleasure From The Bass (Subb-an Remix)
3. CRM100 D. Tiga - Pleasure From The Bass (Original Mix)
For the momentous Crosstown Rebels #100, one of electronic music's great innovators makes his long-awaited comeback as Tiga. The Montreal avant-gardist's first original work in four years 'The Picture' is big, bad and heavy in every sense. Factor in an outstanding remix of 'Pleasure From The Bass' from wonder boy Subb-an and you have a very special landmark release indeed.
Tiga has always had a knack of injecting freaky character into the tantalizing late night music he crafts and with 'The Picture', Tiga literally bulldozes all expectation giving Crosstown Rebels an unforgettable flash of rave imbued dark pop-electro tech. Assuming the transcendent verse of Prince, Tiga's echoing vocals glower like iridescent
petrol
as the trippy, molten sound wall of bleeps and beats propel this inexorable dancefloor
slayer
.
Killing it on every level right now, Rebels favourite
and One
Records boss Subb-an
brings
Tiga's dance classic 'Pleasure From The Bass' up to date with a wonky logic and deeper swing on the drums adding spaciousness to the groove. With Tiga's penetrating vocal in tact along with fresh tweaks of acid, Subb-an's badboy bassline bumps towards a medley of spooky keys evoking a ghostbusters rave scene and although undeniably groovy, Subb-an's rework still fizzes with electric shocks and twists.
Tiga has wowed the electronic universe with his ghostly fluorescent sonic beams since 'Sunglasses At Night' first dropped on City Rockers in 2001, when a longstanding friendship with then label boss Damian Lazarus was born. Now with Lazarus about to enter the tenth year of his pioneering Crosstown Rebels imprint, it is fitting that the two should entwine in this destiny for the milestone #100.
Besides a head spinning career as DJ and producer, Tiga has been running Turbo Recordings since 1998 - home to some of the most cutting edge, genre-crossing brilliance out there with releases from Chromeo, Azari & III and Tiga himself - as well as lately delivering a smoking trail of high-profile remixes. It would take all night to even glaze over the story of Tiga's career but it's safe to say it's been one full of colourful decadence and a disregard for the norm. Both Tiga and Crosstown are true trendsetters and together they are a potent combination.
RELEASE DATE
27/08/2012
We have some special plans for this release...stay connected with our FB page for details.
http://www.facebook.com/crosstownrebels