The second judge in six months quits a Khmer Rouge war crime tribunal in Cambodia.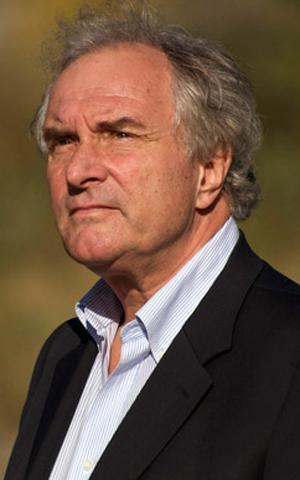 Judge Laurent Kasper-Ansermet in Phnom Penh, Oct. 21, 2011. (AFP PHOTO / ECCC)
The international co-investigating judge overseeing a U.N.-backed war tribunal in Cambodia resigned Monday, citing interference from his domestic counterpart and dealing yet another blow to the scandal-rocked court.
Swiss judge Laurent Kasper-Ansermet is the second judge to resign from the tribunal, which was established in 2003 to seek justice for the deaths of up to two million Cambodians during the brutal rule of the Khmer Rouge from 1975-1979.
German judge Siegfried Blunk left the court, officially known as the Extraordinary Chambers in the Courts of Cambodia (ECCC), in October, blaming government interference.
The judge's resignation will take effect on May 4, 2012.
Mired in allegations.
Despite spending nearly U.S. $150 million since it was formed in 2003, the ECCC has handed down only one sentence and has been mired in allegations of corruption and interference.
Former Khmer Rouge prison chief Kaing Guek Eav, also known as Duch, was jailed in 2010 for 30 years for overseeing the deaths of thousands of people.
A second trial involving the Khmer Rouge's four most-senior surviving leaders is under way. Many do not expect the third and fourth cases to proceed.
Cambodian Prime Minister Hun Sen, himself a former Khmer Rouge cadre, and other Cambodian officials have often expressed opposition to any further prosecutions in the Tribunal beyond the second trial.