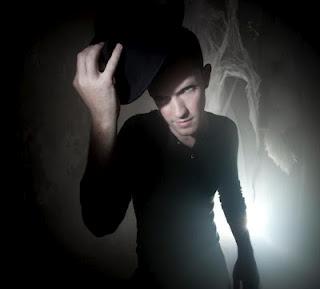 Der neue
Cadenza Podcast
, zeigt sich ungewohnt Pop lastig, für
Cadenza
aber warum sollte man immer das selbe bringen. Ein wenig Abwechslung hat schließlich noch nie geschadet und somit gehört diese Episode des Podcasts zu den, wenn auch untypischen aber schöneren Teilen der Serie außerdem gehört Daniel Gardner alias
Frivolous
zu Cadenza Familie.
Empfehlung
Stil: Deep House, House, Tech House
Cadenza Podcast | 021 - Frivolous
Download CycleDownload SourceCadenza Music Podcast
Cycle & Source 021 selected and mixed by FrivolousTracklist Cycle
Azari and III - Into The Night (Nicolas Jaar Remix)
Maceo Plex - The Feelin'
Subb-an - The Lovers Night feat. Beckford
Inxec, Mark Chambers - O' so (Maya Jane Coles Remix)
Mehrnoosh - Mi Amor
Mikael Stavostrand, Agaric - Gutted feat. Veal Chop
Savage Skulls - Caravan
Zepp001 - The Warm
Martin Landsky - Let Me Dance (Sebo K remix)
Krikor - Peeping Tom
Pepe Bradock - Deep Burnt
Love Edits - Love Edits 2
Tracklist Source
The Human League - Don't You Want Me
Depeche Mode - Enjoy The Silence
Nirvana Live At Axis Boston - Drain You
Ween - The Goin' Get Tough
Deglo Abortions - Used To Be In Love
Chemical Brothers - Setting Sun
Future Sounds Of London - We Have Explosives
Future Sounds Of London - Antique Toy
Fingers Inc - Can You Feel It
Goldie - Timeless
Kruder and Dorfmeister - Speechless
Wu-Tang Clan - C.R.E.A.M.
Daft Punk - Wdpk 83.7 fm
Daft Punk - Around The World (Daft Punk Edit)
Josh Wink - Higher State Of Consciousness (Original Tweekin' Acid Funk Mix)
Johnny Fiasco - Conduction
Isolee - Beau Mot Plage
Wishmountain - Pepperpot
Los Sampler's - La Vida Es Llena De Cables
Safety Scissors - Before (Smyglyssna Remix)
Andres - Express
Franky Valli and The Four Seasons - Beggin (Pilooski Re-Edit)
Today's Source To Cycle podcast comes from Frivolous, one of Cadenza's more eccentric family members. Cadenza fans will know Frivolous from his debut album 'Meteorology', which was released on Cadenza in February 2011 complete with its club hits 'Wasting Time', 'Back Into The Deep', and 'Cryin''. Many will also know him from his live club spectacles, which features live keyboards and vocals, as well as a number of his own homemade devices/instruments including the Frivolous Patented Electromagnetic Knife, the Broken-Ruler Music Box, and the Double Cable-Tub Bass.
Frivolous aka Daniel Gardner is certainly unconventional. His recent Random Cuts video episode gave us great insight into how his wonky mind works, and you can hear his warped sensibilities on his Source To Cycle podcast.
His Cycle mix is multi-layered DJ set, that moves through many grades of light and darkness, humour and authenticity, energy and
serenity
. Beginning with the Nicolas Jaar Remix of Azari and III's 'Into The Night', we arrive at tracks by Maceo Plex, Subb-an, Mehrnoosh, Savage Skulls, and Zepp001. The full of synths and unusual house rhythms, live drums and warped vocals, and is fittingly fun.
Of course with this being Frivolous, there was bound to be a nice surprise or two, and instead of doing a straight up mix of his favourite ever tracks for his Source, Frivolous decided to create a special chronological history of his musical influences since 1989, by weaving in news reel sounds from the era of the tracks that he included, as a way to create a sense of time and space. It is certainly an effective way to tell a story, and it's also rather educational. The Human League, Depeche Mode, Nirvana, Goldie, Daft Punk and Isolee all make it into the mix.
"The news reel sounds were a lot harder to find that I initially thought," says Frivolous with a grin, although Daniel Gardner is not the kind of dude who walks away from a wacky idea without an enlightening result.
www.facebook.com/pages/Frivolous