Dear friends,
this is for all my friends living in South-East-Asia and everybody I met in this area during my incredible trip.
There are just a few days till Christmas and I finished my trip after 436 days. I spent more than one year traveling in an area located from the 96th till the 177th longitude east and from the 22nd latitude north until the 37 latitude south. I crossed several times the Equator in this part of the world.
I completed travelling and visiting all eleven countries of South-East-Asia (Myanmar, Laos, Vietnam, Philippines, Indonesia, Timor-Leste and Brunei - During my first journey in 2010 I travelled already in Thailand, Cambodia, Malaysia and Singapore, which I visited partially again). I spent two month in Australia, two weeks in Fiji-Island and some weeks in Hong Kong and Macau.
I discovered not only new countries on earth, I explored the underwater world at the world best diving spots. I started diving at the Great Barrier Reef and the last dive was at Sipadan Island.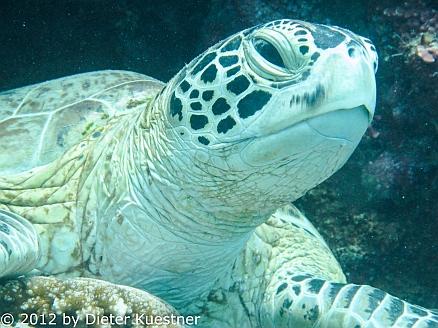 The world most unique dive site in Borneo.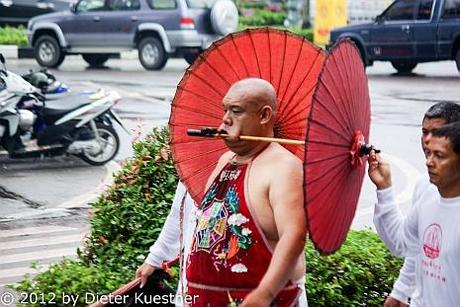 It was a chance to join the unique Phuket Vegetarian festival.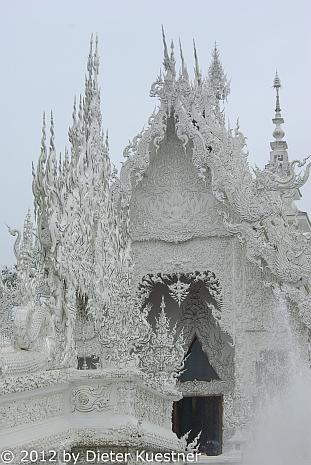 Thailand`s North offers a wide variety of wonderful temples. For example Doi Suthep near Chiang Mai, or Wat Rong Khun.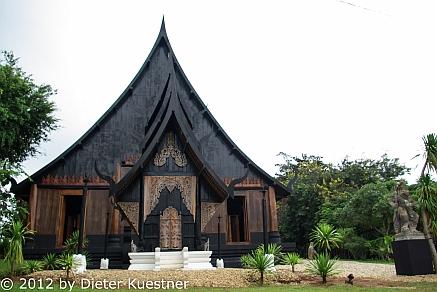 The black temple in Chiang Rai.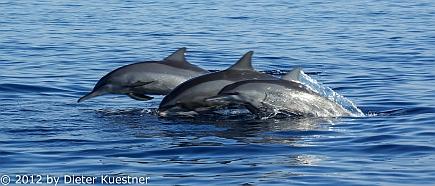 Driving around the the coastline and exploring Bali by motobike with Alexander. Swimming in the sea with wild dolphins.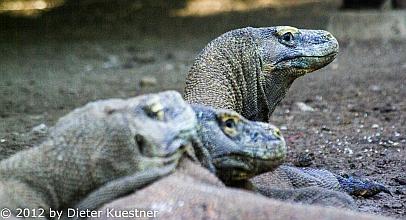 To see them in wildlife was one of my biggest dreams. 
Komodo National Park in Flores, Indonesia.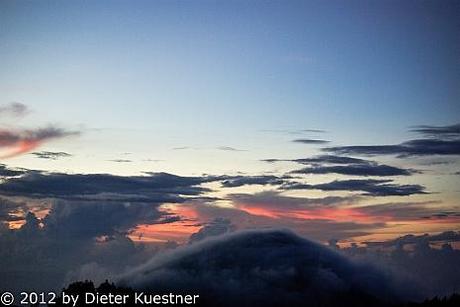 A sunrise at Mt. Kelimutu and the crater lakes in Flores.
West-Timor, part of Indonesia. A wonderful spot, touristy untouched with enormous capability and next to Timor-Leste.
The President changed. Let´s see how long it takes until the UN is leaving and the citizen will climb the first step for having a better life. 
Another untouched jewel in SE-Asia.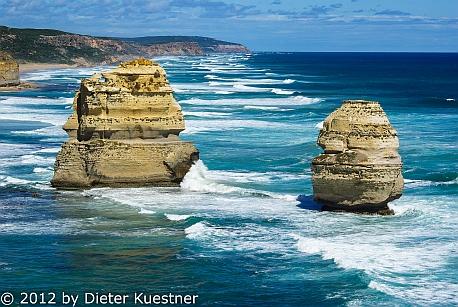 Terra Australia (lat. land in the South) a continent with awesome landscapes, fantastic wildlife, nice people, a history, even if this is young and endless possibilities for exploring the country and having a good time.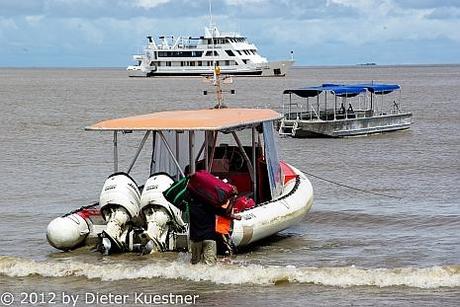 Fiji Islands, totally contrary than my expectation. Not anymore my dream destination. I don´t like rain, floodings, mosquitos and typhoons. This was one of two possibilites to head for the airport. The other choice was by helicopter.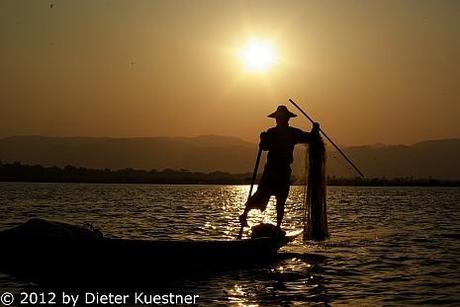 You are really looking for the untouched jewel? Take a look at Myanmar, my favorite country number one in SE-Asia. It is really untouched, sometimes it looks like the time stood still the last 80 years. The people are totally friendly,  the food is delecious, espacially the Shan-food in the East part of Myanmar.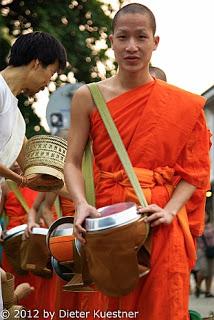 Get up early in the morning was the slogan to catch a picture of the monks when they get the offerings in the streets of Luang Prabang in Laos.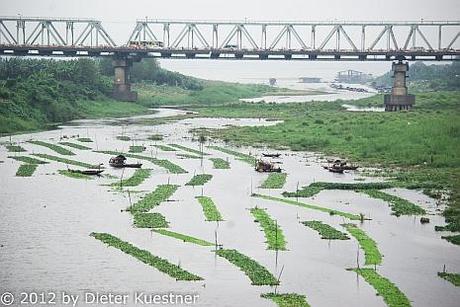 Hanoi, a crowded and chaotic city in the North of Vietnam - I love it. The picture shows the bridge over Song Hong River.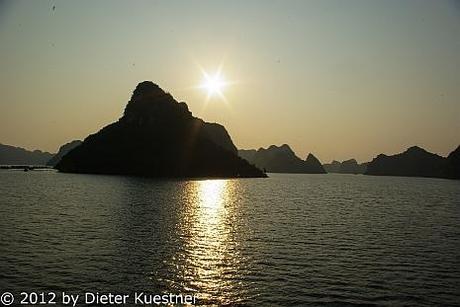 Fascinating rock formations in Halong Bay.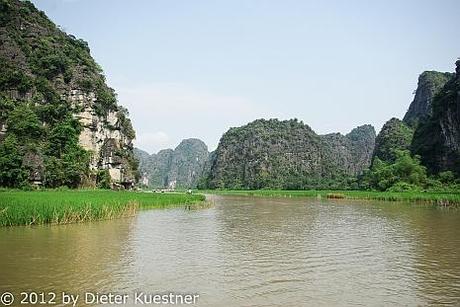 Tam-Coc, near the old capital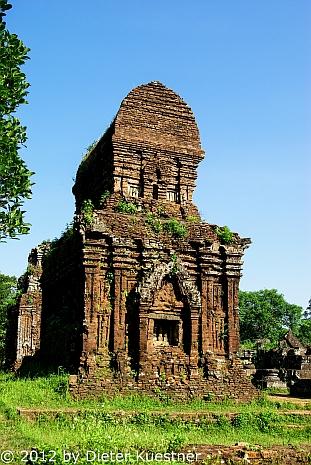 My Son (Khmer Heritage)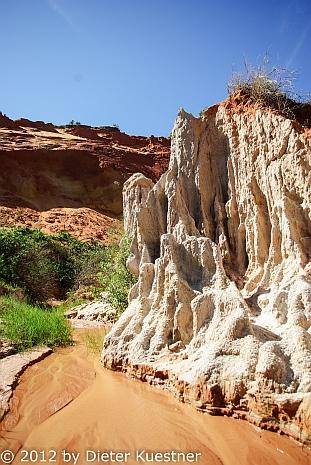 At the red sand dunes with Guus in Mui Ne. 
To be unprejudiced is sometimes good, but to be totally unprepared could end without seeing unique spots. 
I was lucky to meet 
Scheherazade i
n Hanoi who showed me pictures of this extraordinary location. Thank you so much. 
Otherwise I would have skipped
 that.
Unfortunately our Jeep broke down, so we didn´t see a sunset at the red sand dunes. However, who e
xpected white and red sand dunes in Vietnam?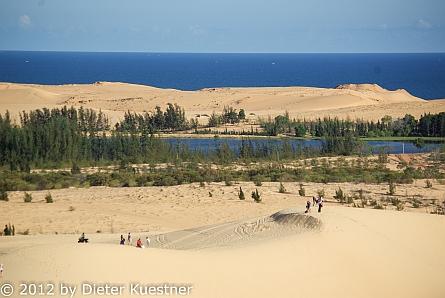 The white sand dunes in Vietnam.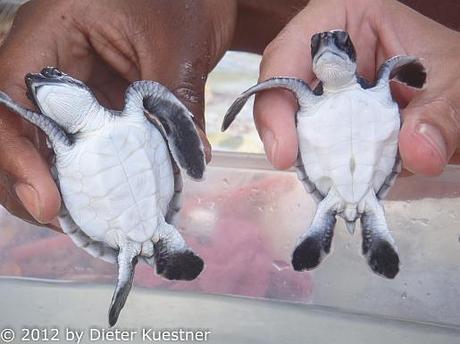 What a reunion with Jo on Perhentian Islands. First time that I saw such a big turtle alive.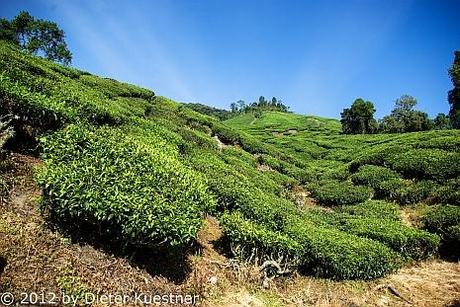 Amazing nature and yummy strawberries in the mountains of Cameron Highlands. Hadn´t expected such a beautiful region with an European like climate in Malaysia.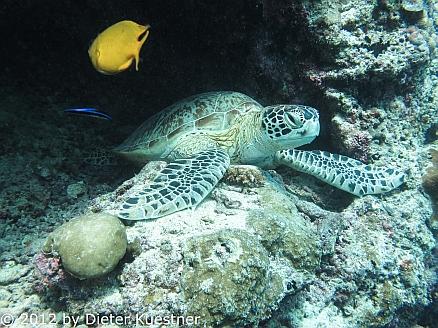 Borneo or not? This is not anymore a question for me. Borneo, espacially Sarawak is a "must-see" if you like great landscapes, real nature, caves, National Parks, Orang Utans, mountains and diving. Especially diving in Sabah.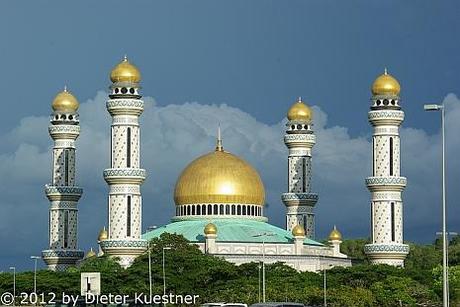 Brunei with its big mosques, a beautiful architecture.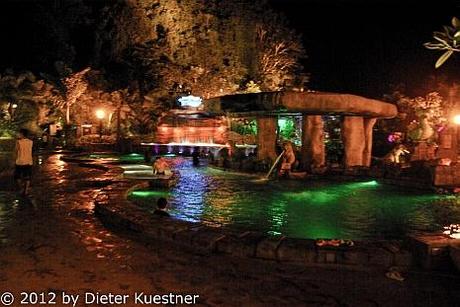 Perak, another state of Malaysia with some nice sites where I joined Aleah.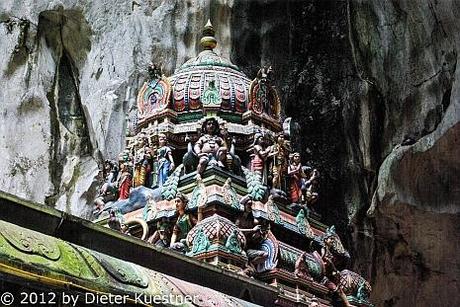 And
Kuala Lumpur
is always a visit worth it.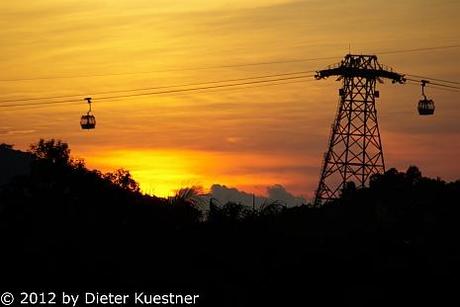 Hong Kong another city which I would like to live, but too expensive.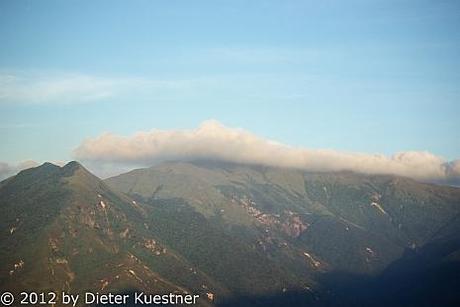 I was surprised to find "more" than a city. Don´t miss hiking and explore the green islands.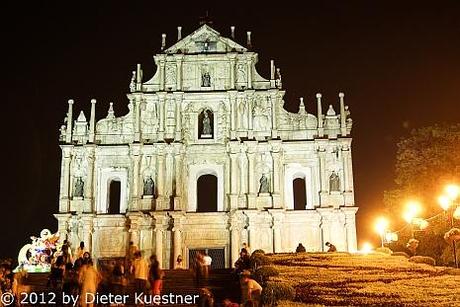 Macau, the Mandarin-speaking dominated Chinese community with all the glittering and sparkling Casinos.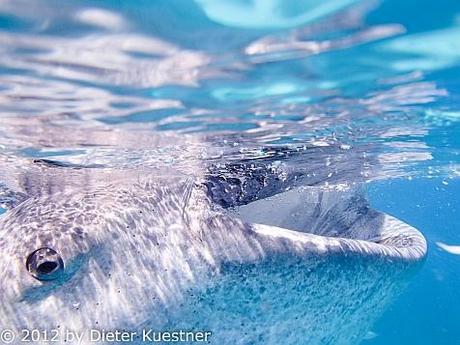 I thought I saw already big poverty across SE-Asia, but in the Philippines I was shocked. I can´t tell you what I had been touched more, the highest poverty I ever saw, or that many people wearing weapons.
The people are really friendly. It is a pity that they have big trouble with typhoons six months a year. The country offers plenty of nice spots. Unfortunately the transport takes a lot of time. It is definitely a visit worth it and don´t miss to swim with whale sharks in Oslob.
And finally I joined many festivals in Thailand.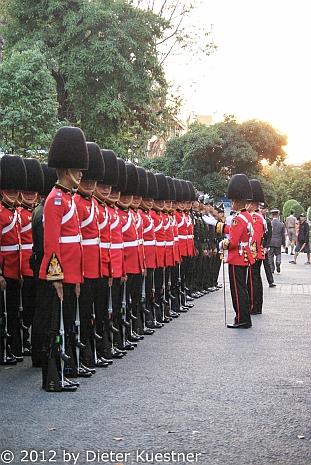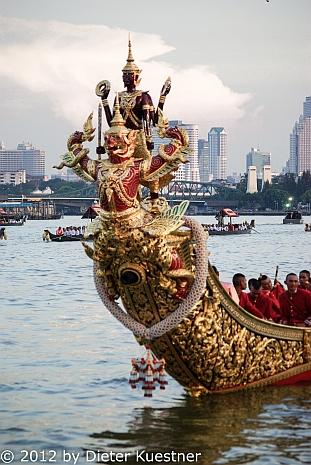 The Royal Barge Procession in Bangko.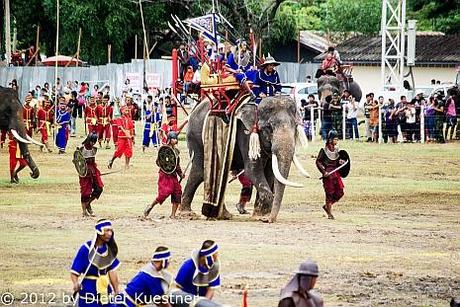 The elephant round-up in Surin with nearly 200 elephants.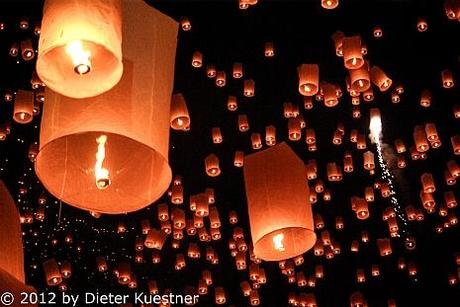 The Yee Peng festival in Chiang Mai.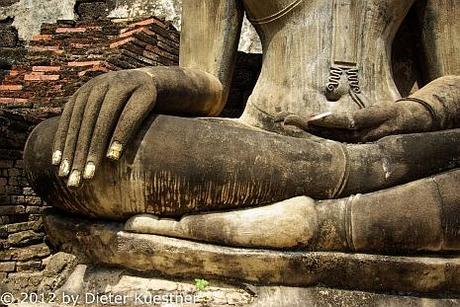 Loi Krathong in Sukhothai 
And I overstayed my Visa for watching the King on his birthday........and I was lucky to see him directly in front of me. (not on this picture and not in TV)
I had a wonderful time during this trip and have still plenty of stories to write about it.
When I headed back for Germany I was welcomed in an amazing winter landscape but with icier and freezing temperatures which reminds me at "Snow white and the Huntsman". I am happy that I bought some boots in Bangkok before departure.
After my 15 hour flight there was a difference in temperature between Bangkok and Frankfurt of 40 degrees and don't ask how much cooler it felt because of the breeze on the platform during waiting for the train. Here were -7 degrees and the temperature scale felt down untill -15 the following nights.
In counterpart to SE-Asia we are using real christmas trees and you can smell the running resin. In every bigger city is a Christmas market where you can heat up your body from inside to protect you from this frosty temperatures. Did you ever try "Glühwein" or a hot Punch? There are plenty offers with delicious ingredients, also without alcohol.
A nice side effect during this cold periode are the amazing sceneries at the sky when the sun starts rising up. 

Morning sky
I am also happy to get off the tiny little blood suckers ;) But it doesn't mean we have no mosquitos in summer time.
Btw when I first talked to women after my return I always stared at their nose during the conversation. I never realized that noses of women in Germany are nearly that big than mine.....lol....I am scared......same same, but different. And Europeans are looking old in compare to Asian people, but that wasn't new.
I am currently staying in a small village in the South of Germany. Here are not that much and convenient coffee shops with Internet. But there is an McDonalds around the corner and when I asked for their Free Wifi the waitress looked at me like a cow when you only ask her to give milk instead of milking her. A face full of question marks. I am sure she thought something like "What the hell does is this guy asking for?" Seconds were running and feeling like minutes and we looked at each others eyes. Finally she found her speech again and asked if I meant "WLAN"? Of course, I meant this. I forgot already several times that I am back in Germany and people are talking German. And here we call "Wifi" "WLAN".....Different country, different expressions.....
In the meanwhile I am using Internet via a mobile stick and I am happy to have Internet again.
To be back in Germany is not bad, to be back during winter time is a different thing, but to be in the middle of nowhere and to have no way to google for some timetables or whatever is more worse for me than having no facebook for a few days.
What I miss most is the light food and that I can buy it everywhere on the street. Another thing I really miss are smiling people. Why are Germans not smiling that much? Are they all depressive or unfriendly? May be it depends on the short daylight in winter times, coz in summer time you can see more smiling people. Do you beleive, it is getting bride around 7.30-8am and the nightfall - not skyfall ;) - starts between 4.30 and 5.30pm. And when I say dark, I mean definitely dark. At best we have only 10 hours daylight right now, no miracle that people getting depressed....... ;)
And I miss the smile of asian people and the lightness of being........the heat and the friendlyness of the people. And i miss the cheap prices to kommute around the area for a reasonable price and not overpriced tickets like mine for traveling by train for 43€ without having a seat, because of an overfilled train. 43€ for 3 hours traveling, changing twice the train and waiting freezing on the plattform for the next train, unbelieveable......Now I am sure, I am back in Germany.
I miss South-East-Asia and the way of traveling there!!!
But there are things I don't miss and two of them are the horrable noise and the extreme air pollution.We have air-pollution as well, but you can't see it. Sometimes you can smell the dirty air, but not like the blanket of smog.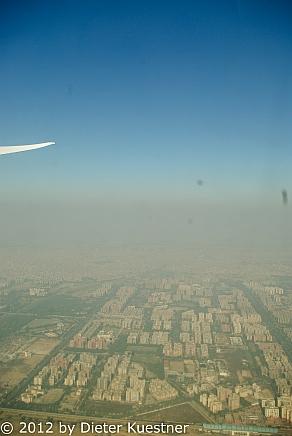 Delhi


And it is very silent here in this area. The most noisy thing is when the ambulance is racing with blue light in case of emergency and when the rescue helicopter is landing at the hospital nearby.



It is a good feeling to be back in Germany, in familiar environment even if I miss SE-Asia and all you guys, which I met during my incredible and amazing journey. But for sure, this was not my last trip, in opposite the hunger and the curiosity is provoked.
Thanks to everybody of you for sharing time with me, offering a great hospitality and let me have a fantastic time. I am looking forward to meet everybody again...."varekai" and somewhen on this wonderful blue planet.
Merry christmas and happy new year to you and your families.
Cheers and take care!
Dieter