FSL-India Launched the First High School Student Exchange Program
German student will go to Indian School and Indian student will go to the German school!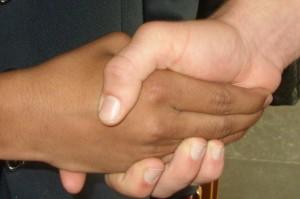 Indeed a phenomenal upshot worth sharing.
FSL-India kicked-off the First High School Student Exchange Program on 16
th
July 2012 by hosting 5 five German students for a six-week duration. Although the number looks miniature but certainly a step for a great vision to be realised in the days to come. Apparently it is one of the much awaited and long cherished desires of FSL-India – a dream that has been translated into a reality.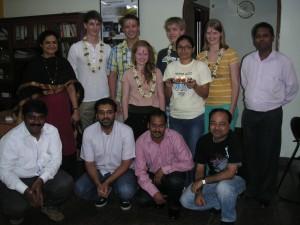 Having engaged in series of deliberation that followed systematic and meticulous planning with AFS Germany, FSL-India eventually succeeded in adding a new dimension to its program for the young students.
The process began with the visit of Director of FSL-India to AFS Germany in early October 2011. Later in April 2012, a four-member team of AFS Germany namely Felix Jawinski, Tanja Mohr, Mari Anne and Laura Wagner visited FSL-India to make a feasibility study. The experienced gained in this combined effort culminated in launching the pilot phase with a hope for a gradual up-scaling.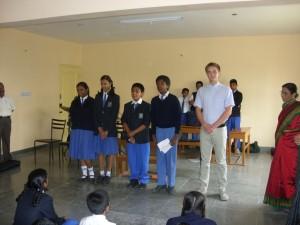 The five German students currently being hosted are: Niklas Bauer, Robert Benedikt Jurges, Hecker Miriam Alexandra, Johannes Kolb and Larisa Susan Franzke who arrived on 16
th
July for the student exchange program. After a ceremonial welcome organised by FSL-India team, the five German students were led into a brief orientation and given input on culture, Indian lifestyle and Indian system of education. After a three-day of intensive orientation, with a blend of excitement and anxiety, the German students left for their respective Host Families.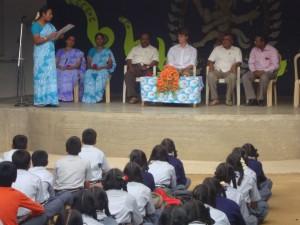 While Niklas Bauer, Robert Benedikt Jurges and Hecker Miriam Alexandra are placed at Pragathi Vidyanikethan High School, The Home School and Sree Venkateshwara English Primary and High School; Johannes Kolb and Larisa Susan Franzeke are placed at The Little Flower School at Karkal near Kundapur.
July 23 was the first-day at school for Niklas Bauer, Robert Benedikt Jurges and Hecker Miriam Alexandra. All the three Host Schools organised ceremonial reception in honour of German students. With full of excitement and enthusiasm to learn from and learn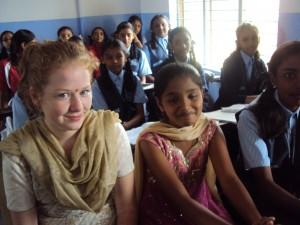 together with Indian students, all three of them delivered their maiden speech. While doing so they introduced themselves and expressed their expectation from the student exchange program. During the school assembly Hecker Miriam Alexandra could recite few sentences in Kannada (local language) and addressed the school assembly. The student community gave a big round of applaud to Miriam for this little gesture and welcomed her with garlands.  On 24
th
July the students and staff of The Little Flower School also broke into rapturous applause and welcomed Johannes Kolb and Larisa Susan Franzeke.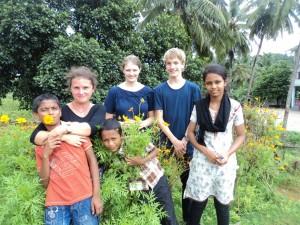 That is how the German students were honoured and experienced the breath-taking culture of hospitality extended by their Indian counterpart.  In reciprocal the Indian students will visit German school in April and May 2013.  This is only the humbling beginning. Let's watch and see what emanates from this collective and composite dialogue by the Indo-German students.