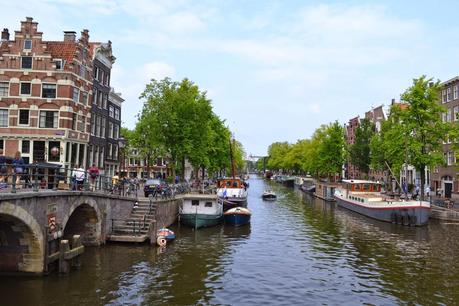 This is
Part I.
of a little guide for some of the Amsterdam food sites I have visited and also some other places which are a must see when coming to the city. For me personally, Amsterdam is a perfect mix of a laid back atmosphere and the there-is-always-something-to-see-or-to-do feeling.
Maybe this is just the impression of a naive tourist but I have never met a person who wasn't delighted by all the canals, boats and bikes rushing by. I wouldn't say no to living in such a delightful house boat for a certain period of time - provided that I don't have to save any drunk people who fall into the water ;).
I have to admit I was feeling a bit guilty for not posting any 'Restaurant Friday' posts over here lately. This is not because of lacking places to post about, trust me, but rather about my time and motivation - I was in the mood for baking and cooking AND going out for breakfast, lunch, dinner, but not in the mood for writing about it.
I have decided, however, that this post needs to go out now. It is a list of all the restaurants (and other nice places) I've been to lately during a long weekend visit in Amsterdam. Some also date back to last year when I was still living in the Netherlands.
We stayed in the Jordaan area, which is a vibrant, artful and really nice area of the city. The location is perfect, you get to all the sites and nice places quite easily, either by foot or the local way - by bike.
Museums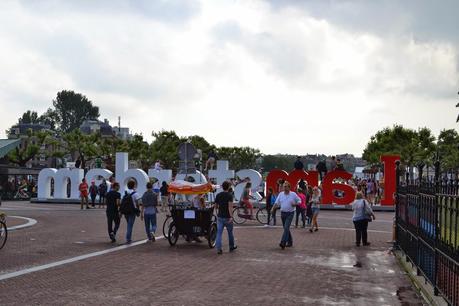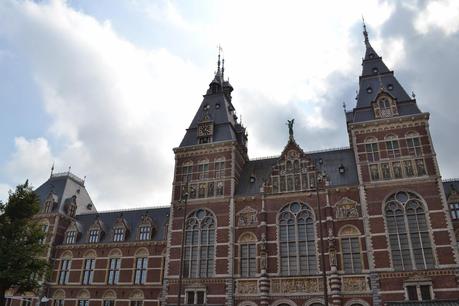 First of all there is a bunch of nice museums to visit, which all are quite recommendable. I tried my best but haven't visited all of them. Most of them are located at the museum square in the South of the city.
1. Stedelijk -
A big, contemporary art museum - I really liked it! It surely also depends on what kind of exhibitions are currently going on, but the permanent one is really nice.
2. Rijksmuseum -
I think it is the biggest museum, containing paintings by Rembrandt, Vermeer and other painters who are significant for dutch art history. In general, the exhibitions are addressing dutch history of all kind and the building itself is great to see.
3. FOAM -
A not very big, but (depending on exhibition) interesting photography museum.
4. Rembrandt & Van Gogh Museums 
5. Anne Frank Huis


Coffee
Amsterdam has quite a lot coffee places. Individually roasted, with great, intensive flavour.
Scandinavian Embassy, 
Sarphatipark 34, 1072 PB Amsterdam
-
You can eat here (for example smoked salmon or other Scandinavian delicacies), but you can as well just come here for a nice cuppa coffee which comes to you prepared freshly by one of the Scandinavian specialty coffee roasters - who are very friendly by the way. Nice, simplistic atmosphere, exactly what you expect when reading the name of the place. If you have enough time, make sure you walk around a bit in the area (de Pijp) where many nice bars and restaurants are located. The famous Albert Cuyp Market is just around the corner.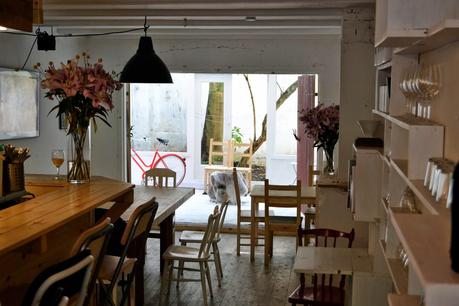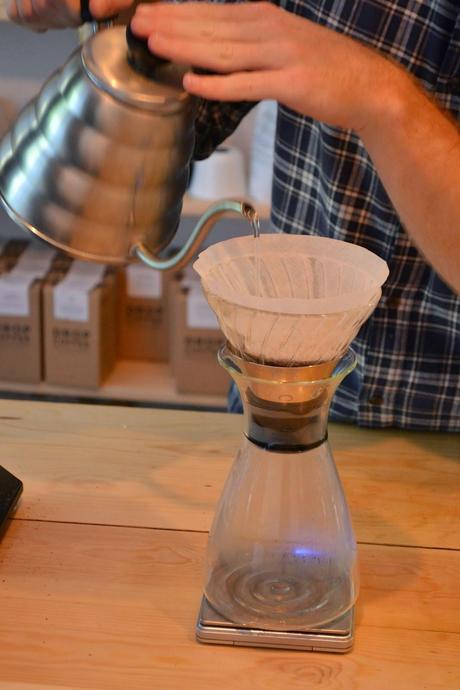 Screaming Beans, 
Hartenstraat 12 
1016 CB Amsterdam - Really good coffee (food apparently too, I haven't tried it though). You can choose from five methods how you want your coffee prepared - we went for an aeropress Ethiopian coffee which was really tasteful and fun to watch!!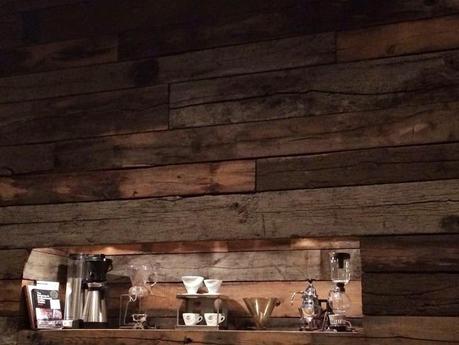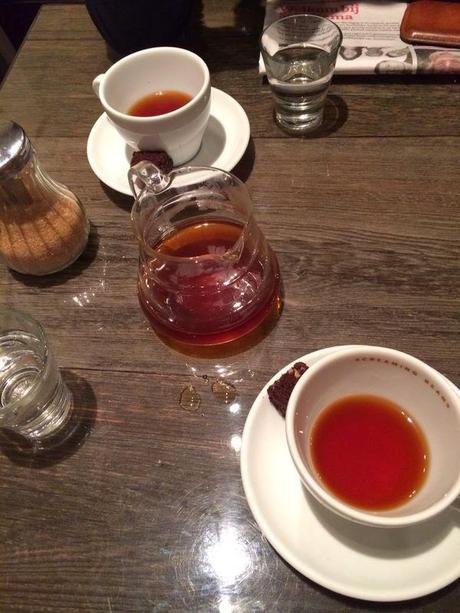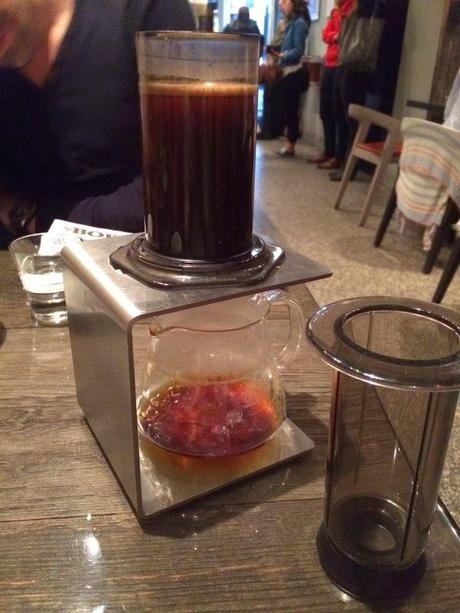 Cafés - Cake and other stuff

De laatste Kruimel, Langebrugsteeg 4, 1012 GB Amsterdam - A lovely place with seatings inside or outside with a view on Amsterdam's canals. I popped into it accidentally and had to return the next day for more cake because it was so super delicious. They don't serve these overly decorated fondant-cream-whatever cakes, but plain, natural and deliciously looking cakes, tarts, brownies, pastries as well as a selection of savoury stuff such as quiche etc. We had the french toast croissant - YUM! - the rhubarb, strawberry crumble cake - SO YUM! - and the raspberry franchipani - to-die-for-YUM!. So make sure you come here for a piece of cake (or four) and enjoy a relaxing Amsterdam afternoon.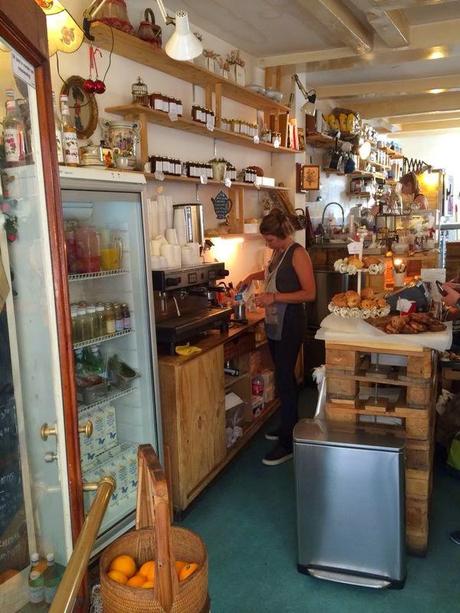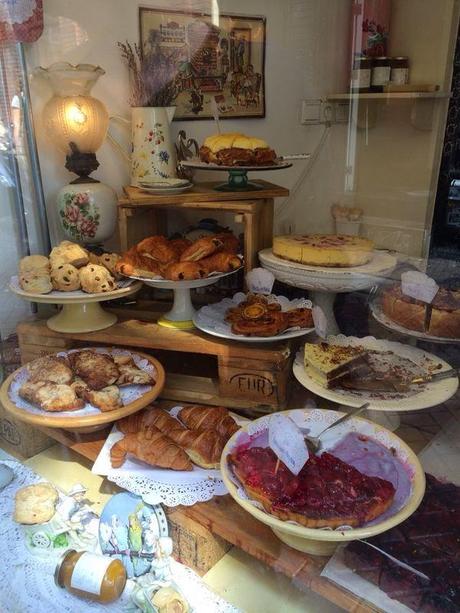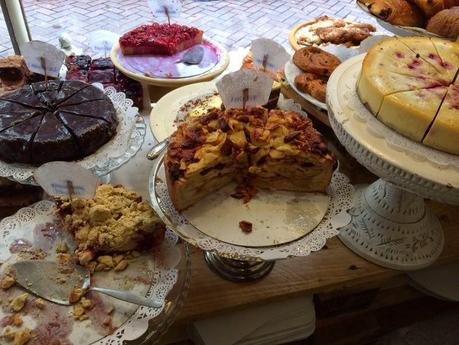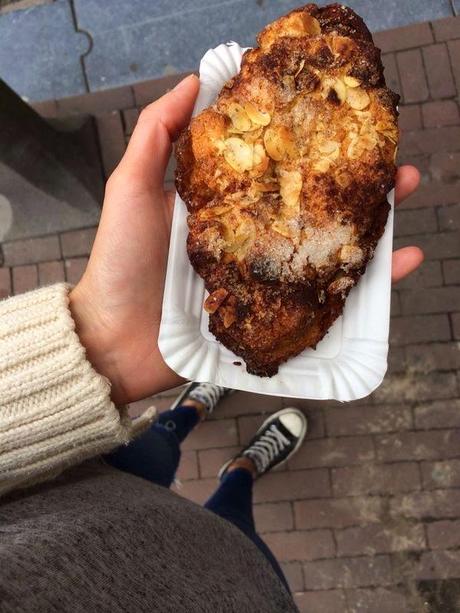 Petit Gateau, 
Haarlemmerstraat 80. 1013EV Amsterdam - A french patisserie on the vibrant Haarlemmerstraat. You can brunch here as well or sit down for a coffee. We decided for take-away. They specialise in all kinds of tarts and all come as miniatures. I tried the banana chocolate crumble one and pistachio raspberry - both were delicious.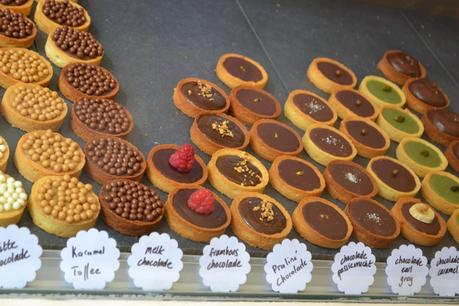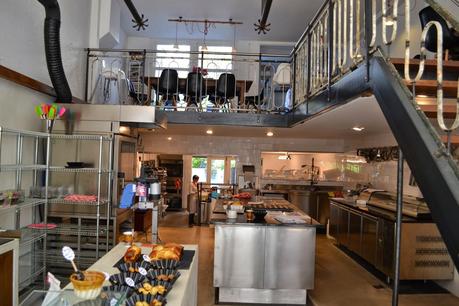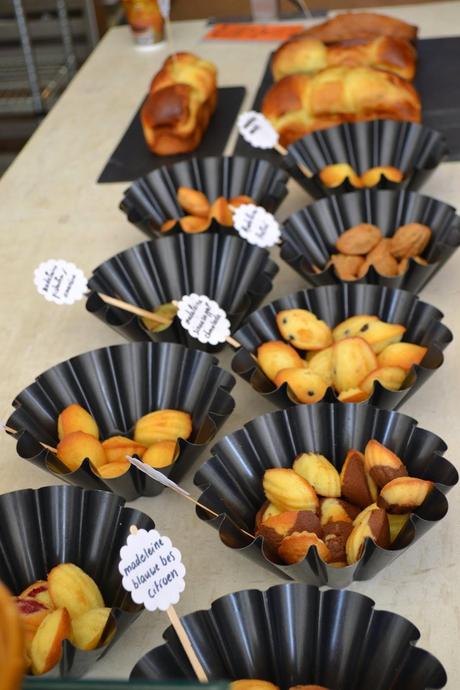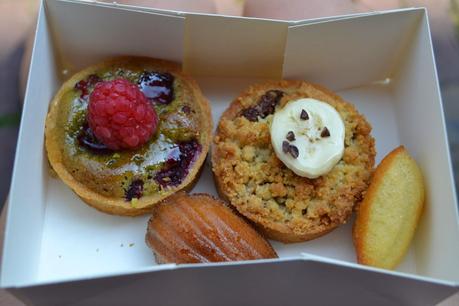 Betty Blue

,

 
Snoekjessteeg 1-3, 1011HA, Amsterdam
 -
A quite recently opened cafe with a very stylish and spacious interior. They serve all kind of cakes and pastries and many different Eclairs - I had the rosewater-mint one which was nice but a bit pricey, compared to the pastry shops before. Still, it is a nice place to hang out and relax your feet after all the walking.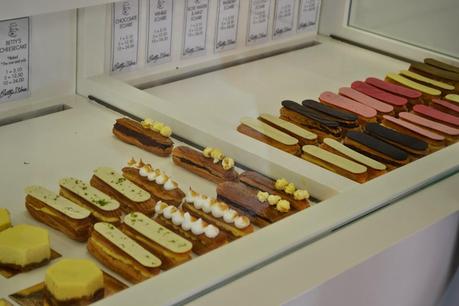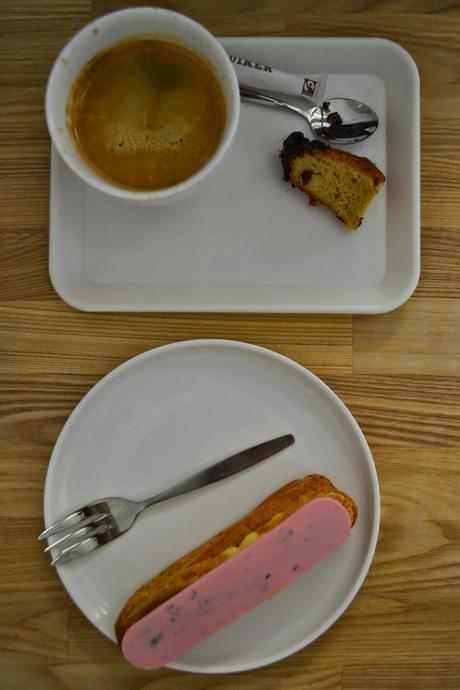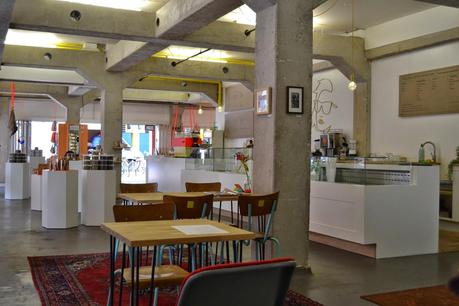 Winkel 43, 
Noordermarkt 43, 1015 NA Amsterdam - Traditional restaurant, serving breakfast, lunch & dinner. The famous part about it though, is the delicious apple pie that most of the people are ordering here. It comes straight out of the oven, so still warm and if you wish it is served with cream and goes perfectly with a fresh mint tea. Don't come here on a Monday since will be super crowded because of the market in front of Winkel 43. They serve cake until around 1am, so don't worry there is enough for everyone! Go there, try it! Trust me, it is so good!