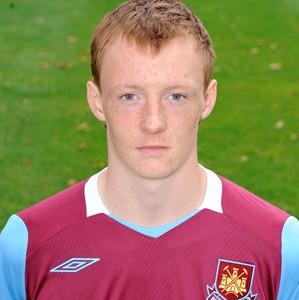 Callum McNaughton
Welcome to the Arena with the most passionate fans and the most timidly playing team when the final whistle looms. This is the wonderful world of West Ham, the club with great tradition …. of losing to teams from lower divisions in the League Cup, and of conceding goals in the dying  minutes of a game.  
Welcome to another weekend with a Sunday fixture away from home. That means the boys in claret and blue have got a chance to get another 3 points on board … though the club they face on the road are Steve McClaren's mighty Nottingham Forest. Another gaffer who has turned from top tier football to the league that's called the powerful npower Championship.
Welcome to the wonderful world of a club that's in a fierce battle with their rivals from North London, charging them of unlawful acquisition of bank and telephone records, and being charged itself of corruption and improper influence – and in response talks to transfer their star player Scott Parker to these opponents have been opened.
Well, there are so many crazy things in the world of West Ham United that we can't be angry with youngster Callum McNaughton, a graduate from the famous "Academy of Football" (left), who made a clumsy challenge in the League Cup game against League 2 – team Aldershot last Wednesday. Having been sent off in what was his first official game for the club, the Hammers were reduced to ten men and weren't able to hold on to their 1-0 lead. Being dumped out of the Cup by the "Shots" who were all but happy to win after three defeats in the league, really bodes well for the games to come … though a lot of first team players had been rested of course!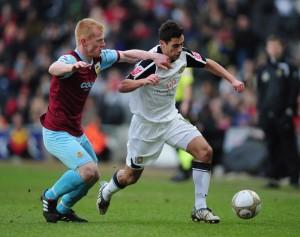 But now we draw hope from the most recent signing the Hammers have got in their bag. Big Sam has signed Sam from MK Dons. A promosing youngster he is, and btw I feel relieved as our new Sam seems to be the first player aged under 30 that has been signed in this transfer window.
Welcome, Sam !
The new boy is 22 years old striker Sam Baldock from MK Dons. He has scored 6 goals in 6 games for the Dons this season and was being chased by a number of clubs. He netted a hat-trick for the League One leaders in a 6-2 victory over Chesterfield, and the second in a 4-0 Carling Cup win over Premier League side Norwich on Tuesday.
Baldock becomes West Ham's seventh summer signing, and manager Sam Allardyce has previously hinted that there could be more new arrivals at the club before the transfer window shuts on Wednesday night.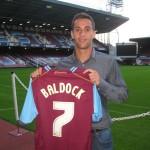 But for me the most perfect signing has already been made. Because y'know what: Sam Baldock is the same age that Dean Ashton was when he joined West Ham, also arriving from a club in a lower division, in January 2006.
Samuel Edward T. Baldock (born 15 March 1989 in Bedford) will play with number 7 on his back (left), and I'm quite optimistic he will be a success. Baldock joined Milton Keynes Dons as a trainee in July 2004, has played for England U20, and has now signed a four-year-contract with West Ham United. As usual the fee remains "undisclosed", but I hope the young forward will disclose his skills as soon as possible.
He's set to make his debut in the next home game against Portsmouth on September 10th, and has been praised  by his new manager not only on the football side. That's what Sam told the Hammers homepage about Sam:
"He has got a very nice manner and a very nice stature. Not only have we got a good footballer, but a good human being. His mum and dad should take great credit in the way they have brought up their son."
So I'm really delighted with this new signing, and it makes me more optimistic than most of the other new recruits so far. I am really pleased that our new Sam is here, and so is the new boy himself:
"I am pleased to be here," he told the Club's website.
"I am just excited to be coming to such a great club, caked in so much history. I just want to hit the ground running.
"It is a massive club, isn't it? You just have to turn up at the stadium and your head is looking up straight away. The area, the fans are so passionate. I want to show what I can do for them and hopefully everyone will be proud of me."
 C'mon you Irons!