Der Himmel auf Erden
Bei der lieben Sandy bin ich letzte Woche wieder einmal über einen ganz tollen Übersetzungspost gestolpert. Ich kann euch sagen, es ist der Himmel auf Erden. Was da alles auf uns zu kommt. Teilweise sind Bücher dabei, wie zum Beispiel Spellbound, die sind seit meiner ersten Zeit bei Goodreads im Jahr 2011 auf der Liste. Erst vor kurzem hatte ich es wieder gelöscht, da ich die Hoffnung schon aufgegeben habe. Und nun das!!! Schaut auch um, staunet und sagt mir was euch am Besten gefällt.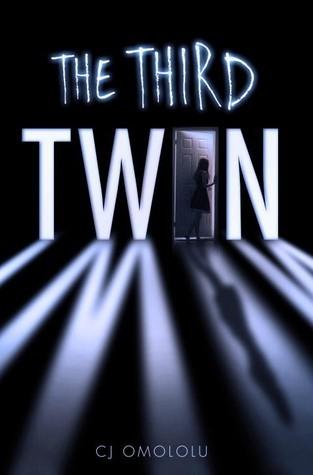 The Third Twin
Deutsche Verlagsrechte: Bertelsmann
Identical twins. Identical DNA. Identical suspects. It's Pretty Little Liarsmeets Revenge in this edge-of-your-seat thriller with a shocking twist.

When they were little, Lexi and her identical twin, Ava, made up a third sister, Alicia. If something broke? Alicia did it. Cookies got eaten? Alicia's guilty. Alicia was always to blame for everything. The game is all grown up now that the girls are seniors. They use Alicia as their cover to go out with boys who are hot but not exactly dating material. Boys they'd never, ever be with in real life.

Now one of the guys Alicia went out with has turned up dead, and Lexi wants to stop the game for good. As coincidences start piling up, Ava insists that if they follow the rules for being Alicia, everything will be fine. But when another boy is killed, the DNA evidence and surveillance photos point to only one suspect: Alicia. The girl who doesn't exist. As she runs from the cops, Lexi has to find the truth before another boy is murdered. Because either Ava is a killer…or Alicia is real.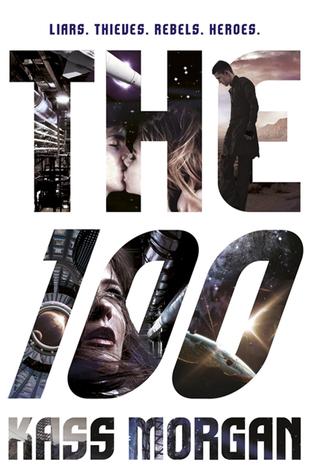 The 100 
(The Hundred #1)
Deutsche Verlagsrechte: Heyne
In the future, humans live in city-like spaceships orbiting far above Earth's toxic atmosphere. No one knows when, or even if, the long-abandoned planet will be habitable again. But faced with dwindling resources and a growing populace, government leaders know they must reclaim their homeland… before it's too late.

Now, one hundred juvenile delinquents are being sent on a high-stakes mission to recolonize Earth. After a brutal crash landing, the teens arrive on a savagely beautiful planet they've only seen from space. Confronting the dangers of this rugged new world, they struggle to form a tentative community. But they're haunted by their past and uncertain about the future. To survive, they must learn to trust – and even love – again.  

Spellbound 
(Spellbound #1) 
Deutsche Verlagsrechte: MIRA Taschenbuch Verlag
What's a girl to do when meeting The One means she's cursed to die a horrible death?

Life hasn't been easy on sixteen-year-old Emma Connor, so a new start in New York may be just the change she needs. But the posh Upper East Side prep school she has to attend? Not so much. Friendly faces are few and far between, except for one that she's irresistibly drawn to— Brendan Salinger, the guy with the rock-star good looks and the richest kid in school, who might just be her very own white knight.

But even when Brendan inexplicably turns cold, Emma can't stop staring. Ever since she laid eyes on him, strange things have been happening. Streetlamps go out wherever she walks, and Emma's been having the oddest dreams: visions of herself in past lives— visions that warn her to stay away from Brendan. Or else.

Talon 
(Talon #1) 
Deutsche Rechte – Heyne Verlag
Long ago, dragons were hunted to near extinction by the Order of St. George, a legendary society of dragon slayers. Hiding in human form and growing their numbers in secret, the dragons of Talon have become strong and cunning, and they're positioned to take over the world with humans none the wiser.

Ember and Dante Hill are the only sister and brother known to dragonkind. Trained to infiltrate society, Ember wants to live the teen experience and enjoy a summer of freedom before taking her destined place in Talon. But destiny is a matter of perspective, and a rogue dragon will soon challenge everything Ember has been taught. As Ember struggles to accept her future, she and her brother are hunted by the Order of St. George.

Soldier Garret Xavier Sebastian has a mission to seek and destroy all dragons, and Talon's newest recruits in particular. But he cannot kill unless he is certain he has found his prey: and nothing is certain about Ember Hill. Faced with Ember's bravery, confidence and all-too-human desires, Garret begins to question everything that the Order has ingrained in him: and what he might be willing to give up to find the truth about dragons.

Foretold 
(Sisters of Fate #1)
Deutsche Rechte – MIRA Taschenbuch Verlag
It is written that three Sisters of Fate have the power 
to change the world's destiny. 
But only if they survive…

The Lockwood triplets have had the prophecy drummed into their heads since birth. Still, Raven, the eldest of the sisters, can't believe it's really happening. She's the reincarnation of a Norse goddess? One of the sisters is destined to die? When it starts snowing in summer in Florida, the sisters fear the worst has come to pass. Ragnarok, the Norse end of the world, has begun.

Raven finds herself the secret protector of Vanir, a boy with two wolves, a knowledge of Norse magic and a sense of destiny he can't quite explain. He's intense, sexy and equally determined to save her when it becomes clear someone is endangering them. Raven doesn't know if getting closer to him will make a difference in the coming battle, but her heart isn't giving her a choice.

Ahead of the sisters is the possibility of death at the hand of a warrior, death by snow, death by water or death by fire.

Or even from something else…

Sisters of Fate
The prophecy doesn't lie: one is doomed to die.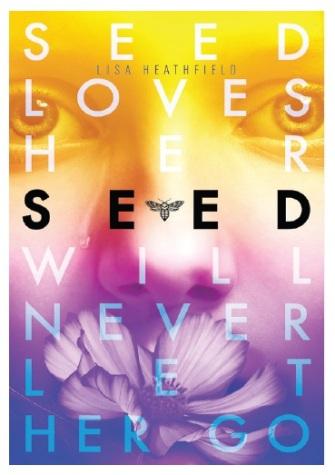 Seed
Deutsche Verlagsrechte: Egmont
All that Pearl knows can be encapsulated in one word: Seed. It is the isolated community that she was born into. It is the land that she sows and reaps. It is the center of her family and everything that means home. And it is all kept under the watchful eye of Papa S.
At fifteen years old, Pearl is finally old enough to be chosen as Papa S.'s companion. She feels excitement . . . and surprising trepidation that she cannot explain. The arrival of a new family into the Seed community—particularly the teenage son, Ellis—only complicates the life and lifestyle that Pearl has depended upon as safe and constant. Ellis is compelling, charming, and worldly, and he seems to have a lot of answers to questions Pearl has never thought to ask. But as Pearl digs to the roots of the truth, only she can decide what she will allow to come to the surface.
Lisa Heathfield's suspenseful, scintillating debut features a compelling voice that combines blithe naïveté, keen observation, and sincere emotion.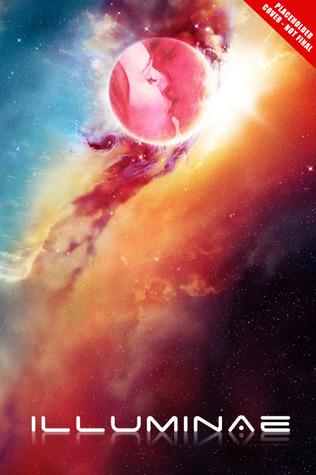 Illuminae 
(The Illuminae Files #1)
From Publisher's Weekly:

THESE BROKEN STARS co-author Amie Kaufman and STORMDANCER author Jay Kristoff's ILLUMINAE, to Melanie Cecka at Knopf Children's, in a major deal, in a pre-empt, in a three book deal. Told through a dossier of hacked documents – including emails, military files, IMs, medical reports, interviews, graphics, and more – for what's billed as a found footage-style mashup of Battlestar Galactica and Ten Things I Hate About You, Illuminae is the story of of a young hacker and her fighter pilot ex-boyfriend who must uncover the truth about the deadly plague ravaging their fleet, the AI that should be protecting them, and the powers that be who may or may not be lying about everything.

Publication will begin in fall 2015; Tracey and Josh Adams at Adams Literary represented Kaufman, and Matt Bialer and Lindsay Ribar at Sanford J Greenburger Associates represented Kristoff.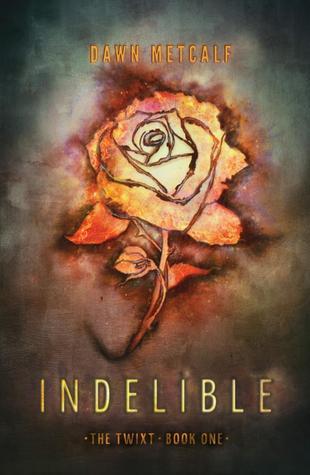 Indelible
(The Twixt #1)
Deutsche Verlagsrechte: MIRA Taschenbuch Verlag
Joy Malone learns this the night she sees a stranger with all-black eyes across a crowded room—right before the mystery boy tries to cut out her eye. Instead, the wound accidentally marks her as property of Indelible Ink, and this dangerous mistake thrusts Joy into an incomprehensible world—a world of monsters at the window, glowing girls on the doorstep, and a life that will never be the same.

Now, Joy must pretend to be Ink's chosen one—his helper, his love, his something for the foreseeable future…and failure to be convincing means a painful death for them both. Swept into a world of monsters, illusion, immortal honor and revenge, Joy discovers that sometimes, there are no mistakes.

Somewhere between reality and myth lies…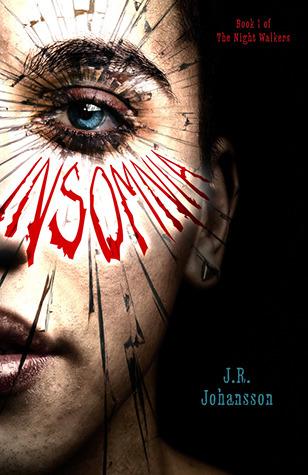 Insomnia 
(The Night Walkers #1)
Deutsche Verlagsrechte: Heyne fliegt
Her eyes saved his life.
Her dreams released his darkness.

After four years of sleeplessness, high school junior Parker Chipp can't take much more. Every night, instead of sleeping, he enters the dreams of the last person he's made eye contact with. If he doesn't sleep soon, Parker will die.

Then he meets Mia. Her dreams, calm and beautifully uncomplicated, allow him blissful rest that is utterly addictive. But what starts out as a chance meeting turns into an obsession; Parker's furious desire for what he needs pushes him to extremes he never thought he'd go. And when someone begins to terrorizing Mia with twisted death threats, Parker's memory blackouts leave him doubting his own innocence.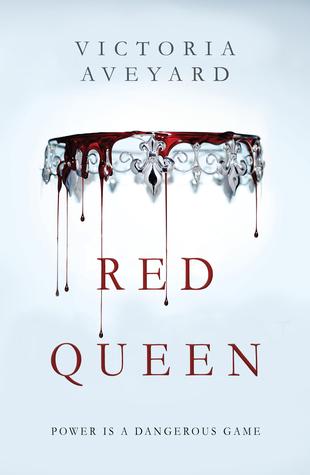 Red Queen
(Red Queen Trilogy #1) 
Deutsche Rechte – Carlsen Verlag
In Norta, society is divided not by class, beliefs, race, or gender… but by blood. The Silvers, superhumans with amazing abilities and silver blood, rule over the normal Reds, using them as soldiers, laborers and servants. Seventeen-year-old Mare Barrow is a Red who picks pockets in order to help feed her family. For a girl who wants more, her life feels like a death sentence.

Until Mare discovers a strength she didn't know she had–in front of the King and his Silver court. Like the silver-blooded elite, she is powerful. But she is red-blooded–something that is impossible and dangerous. To stave off political unrest, the King orders Mare to assume the role of a long lost Silver Princess. She'll be trained and watched by Silvers close to the throne, including the crown prince and his brother. Any wrong move means her death. And as soon as she's outlived her use, she knows they'll kill her anyway.

Meanwhile outside the palace walls, the Scarlet Guard, a Red terrorist group, plot rebellion. Mare uses her newfound position to aid the group from inside the palace, putting into motion a deadly and violent dance, pitting prince against prince and Mare against her own heart. Because in the Silver world, betrayal is a way of life.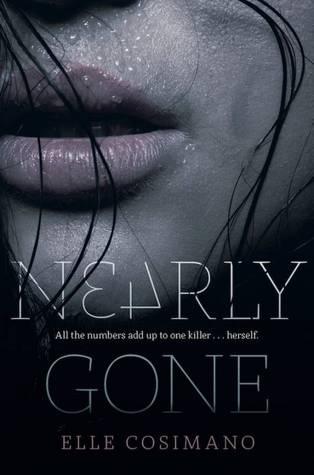 Nearly Gone 
(Nearly Gone #1) 
Deutsche Verlagsrechte: Kosmos
Bones meets Fringe in a big, dark, scary, brilliantly-plotted urban thriller that will leave you guessing until the very end.

Nearly Boswell knows how to keep secrets. Living in a DC trailer park, she knows better than to share anything that would make her a target with her classmates. Like her mother's job as an exotic dancer, her obsession with the personal ads, and especially the emotions she can taste when she brushes against someone's skin. But when a serial killer goes on a killing spree and starts attacking students, leaving cryptic ads in the newspaper that only Nearly can decipher, she confides in the one person she shouldn't trust: the new guy at school—a reformed bad boy working undercover for the police, doing surveillance. . . on her.

Nearly might be the one person who can put all the clues together, and if she doesn't figure it all out soon—she'll be next.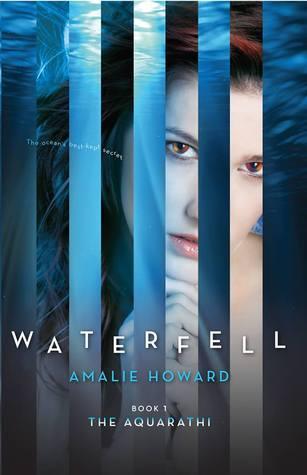 Waterfell 
(The Aquarathi #1)
Deutsche Verlagsrechte: MIRA Taschenbuch Verlag
THE GIRL WHO WOULD BE QUEEN

Nerissa Marin hides among teens in her human form, waiting for the day she can claim her birthright—the undersea kingdom stolen from her the day her father was murdered. Blending in is her best weapon—until her father's betrayer confronts Nerissa and challenges her to a battle to the death on Nerissa's upcoming birthday—the day she comes of age. 

Amid danger and the heartbreak of her missing mother, falling for a human boy is the last thing Nerissa should do. But Lo Seavon breaches her defenses and somehow becomes the only person she can count on to help her desperate search for her mother, a prisoner of Nerissa's mortal enemy. Is Lo the linchpin that might win Nerissa back her crown? Or will this mortal boy become the weakness that destroys her?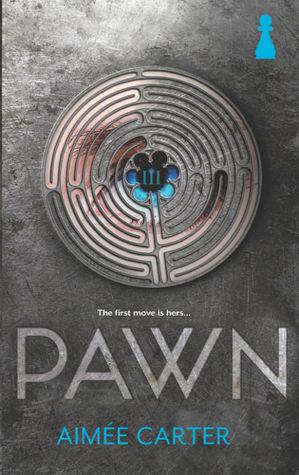 Pawn 
(The Blackcoat Rebellion #1) 
Deutsche Rechte – MIRA Taschenbuch Verlag
For Kitty Doe, it seems like an easy choice. She can either spend her life as a III in misery, looked down upon by the higher ranks and forced to leave the people she loves, or she can become a VII and join the most powerful family in the country. 

If she says yes, Kitty will be Masked—surgically transformed into Lila Hart, the Prime Minister's niece, who died under mysterious circumstances. As a member of the Hart family, she will be famous. She will be adored. And for the first time, she will matter. 

There's only one catch. She must also stop the rebellion that Lila secretly fostered, the same one that got her killed …and one Kitty believes in. Faced with threats, conspiracies and a life that's not her own, she must decide which path to choose—and learn how to become more than a pawn in a twisted game she's only beginning to understand.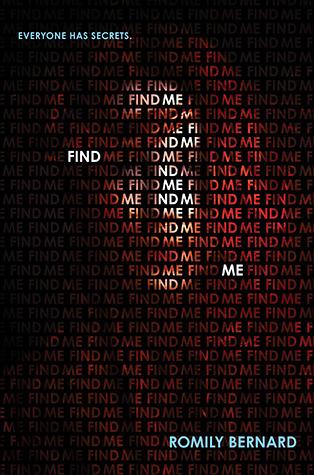 Find Me 
(Find Me #1) 
Deutsche Verlagsrechte: Bertelsmann
"Find Me."

These are the words written on Tessa Waye's diary. The diary that ends up with Wick Tate. But Tessa's just been found . . . dead.

Wick has the right computer-hacking skills for the job, but little interest in this perverse game of hide-and-seek. Until her sister Lily is the next target.

Then Griff, trailer-park boy next door and fellow hacker, shows up, intent on helping Wick. Is a happy ending possible with the threat of Wick's deadbeat dad returning, the detective hunting him sniffing around Wick instead, and a killer taunting her at every step?

Foster child. Daughter of a felon. Loner hacker girl. Wick has a bad attitude and sarcasm to spare.

But she's going to find this killer no matter what.

Because it just got personal.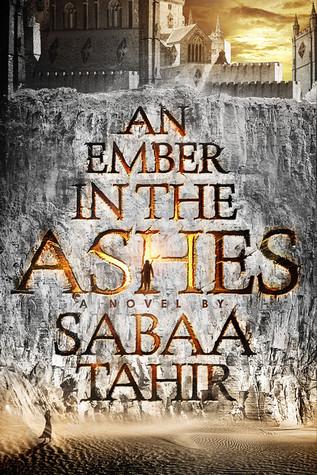 An Ember in the Ashes 
Erscheint beim neuen Imprint One aus dem Bastei Lübbe Verlag
Wie überlebt man in einer Welt, in der Männer mit silbernen Masken jeden Tag den Tod bringen können? Wie kann man sich selbst treu bleiben, wenn die Herrschenden des Imperiums alles dafür tun, voller Grausamkeit ein ganzes Volk zu unterjochen? Elias und Laia stehen auf unterschiedlichen Seiten. Und doch sind ihre Wege schicksalhaft miteinander verknüpft.
Während Elias dazu ausgebildet wird, die silberne Maske der Macht voller Stolz und ohne Erbarmen zu tragen, muss Laia täglich die Willkür der Herrschenden fürchten. Als ihre Familie ermordet wird und ihrem Bruder die Hinrichtung droht, schließt sie sich dem Widerstand an. Als Sklavin getarnt, dringt sie in das Innerste der Militärakademie vor und trifft auf Elias, den jungen Krieger, der eigentlich ihr Feind sein müsste …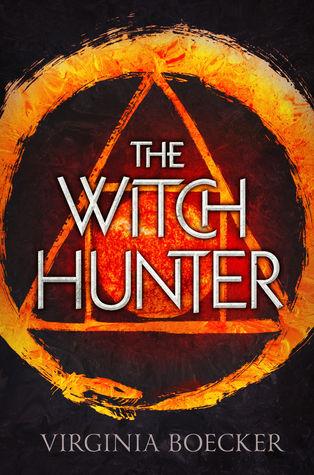 The Witch Hunter
Deutsche Rechte – Deutscher Taschenbuch Verlag
The magic and suspense of Graceling meet the political intrigue and unrest of Game of Thrones in this riveting fantasy debut.

Elizabeth Grey is one of the king's best witch hunters, devoted to rooting out witchcraft and doling out justice. When she's accused of being a witch herself, Elizabeth is arrested and sentenced to die at the stake. Salvation comes from a man she thought was her enemy. Nicholas Perevil, the most powerful wizard in the kingdom, offers her a deal: he will save her from execution if she can break the deadly curse that's been laid upon him.

As she's thrust into the world of witches, ghosts, pirates, and all-too-handsome healers, Elizabeth is forced to redefine her ideas of right and wrong, and of love and hate.