Letzte Nacht fand das " Mac Miller: A Celebration of Life" Tribute Konzert im Greek Theatre in Los Angeles statt.
Action Bronson, Anderson .Paak, Chance the Rapper, Dylan Reynolds, Domo Genesis, Earl Sweatshirt, J.I.D, John Mayer, Miguel, Njomza, ScHoolboy Q, SZA, Thundercat, Travis Scott, Ty Dolla $ign, Vince Staples und viele mehr haben das Leben von Mac Miller gewürdigt, der im September diesen Jahres mit nur 26 Jahren aus dem Leben geschieden war.
Initiiert wurde "Mac Miller: A Celebration of Life" von Mac Millers Mutter Karen Meyers, seinem Vater Mark McCormick, seinem Bruder Miller McCormick sowie Christian and Kelly Clancy von 4 Strikes, dem Management des Künstlers.
Sämtliche Erlöse des Konzertes gehen an den "Mac Miller Circles Fund (MMCF)", der zukünftig Jugendliche aus sozial benachteiligten Gemeinden dabei unterstützten will, ihr volles kreatives Potenzial auszuschöpfen und den Gemeinschaftssinn zu stärken.
Das Konzert wurde live gestreamt, im Moment gibt es hier (noch) die Aufzeichnung,
richtig los geht es aber erst bei 34:54!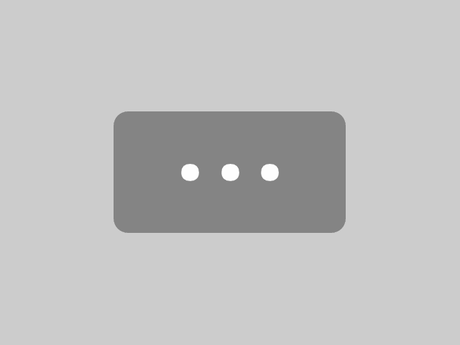 Playlist
00:00 - 24:00 - Starting Screen
24:00 - 34:54 - Video of fans as they wait
34:54 - 41:07 - Video Montage (Concert footage, Childhood videos, BTS, TV Performances, etc.)
41:07 - 44:54 - Dylan Reynolds covers Mac's song "Come Back to Earth"
44:54 - 48:55 - J.I.D. performs his song "Lauder"
49:10 - 53:31 - NJOMZA performs an unreleased song of hers (possibly written for Mac given the lyrics)
53:33 - 56:09 - Domo Genesis performs his "Coming Back" which features Mac
56:09 - 56:25 - Domo Genesis says a few words
56:25 - 58:35 - Domo Gensis performs his song "STRICTLY4MYNIGGAZ"
58:55 - 1:01:22 - Action Bronson performs his song "White Bronco"
1:01:22 - 1:06:35 - Action Bronson performs Mac's song "Red Dot Music" which features him (and brings out the producer of the song, The Alchemist, on stage to groove with him)
1:06:42 - 1:07:21 - Earl Sweatshirt says a few words before performing
1:07:21 - 1:09:31 - Earl Sweatshirt performs his song "Guild" which features Mac
1:09:31 - 1:11:10 - Earl Sweatshirt performs Mac's song "New Faces" which features him
1:11:10 - 1:12:17 - Earl Sweatshirt says a few more words and grooves and exits to the song "Hey Ma" by Cam'ron
1:12:30 - 1:17:11 - Interview video of Mac and Rick Rubin in Shangri-La Studios, Malibu, CA
1:17:12 - 1:20:32 - Ty Dolla $ign performs Mac's song "Cinderalla" which features him
1:20:32 - 1:23:01 - Ty Dolla $ign plays guitar for Mac's song "Paper Route" while Chevy Woods, who's featured on it raps
1:23:01 - 1:26:12 - Ty Dolla $ign performs his song "Blasé" *Walks through the crowd during part of this
1:26:34 - 1:29:36 - Vince Staple's performs his song Norf Norf
1:29:36 - 1:30:02 - Vince STaple's says a few words
1:30:02 - 1:32:37 - Vince Staple's performs Mac's song "Rain" which features him
1:33:34 - 1:37:54 - Thundercat plays bass guitar for Mac's song "What's The Use" and Vince Staples comes back out for a bit and raps parts of it
1:37:54 - 1:42:46 - Thundercat performs his song "Them Changes" and John Mayer comes out towards end (1:40:50) to assist with guitar
1:42:55 - 1:45:17 - Juicy J performs his song "Bandz a Make Her Dance" and says some words at the end (1:44:55)
1:45:19 - 1:54:15 - Video plays words from the following: DJ Premier (1:45:19), Tyler The Creator (1:46:16), DJ Jazzy Jeff (1:46:29), A$AP Ferg (1:47:02), Joey Bada$$ (1:47:23), Karl-Anthony Town (1:48:22), 6LACK (1:48:55), Casey Veggies (1:49:17), Dev Hynes (1:49:38), Pusha T (1:50:07), Donald Glover (1:50:26), G-Eazy (1:50:47), Aminé (1:51:05), Dillon Francis (1:52:01), Rick Ross (1:52:22), Jason Sudekis (1:52:36), Pharrel (1:53:03), Lil Wayne (1:53:13), The Internet w/Syd speaking (1:53:42)
1:54:17 - 1:56:32 - Anderson .Paak says a few words
1:56:32 - 2:01:15 - Anderson .Paak performs Mac's song "Dang!" which features him
2:01:15 - 2:01:45 - Anderson .Paak hilariously thanks the band (The Free Nationals)
2:01:45 - 2:05:22 - Anderson .Paak performs his song "Tints"
2:07:03 - 2:07:45 - John Mayer says a few words
2:07:45 - 2:12:27 - John Mayer covers Mac's song "Small Worlds"
2:12:27 - 2:19:30 - John Mayer performs his song "Gravity"
2:19:38 - 2:27:20 - Zane Lowe comes on stage to say some words after asking for moment of silence for the recent Pittsburgh synagogue shooting
2:27:28 - 2:30:00 - Miguel performs Mac's song "Weekend" which features him
2:30:00 - 2:35:20 - Miguel performs his song "Pineapple Skies"
2:35:53 - 2:39:15 - Rae Sremmurd performs their song "No Type"
2:39:15 - 2:39:31 - Swae Lee says some words
2:39:31 - 2:44:45 - Rae Sremmurd performs their song "Powerglide" *Swae Lee crowd surfs and walks through crowd, that roll at 2:40:40 lol
2:45:00 - 2:46:00 - Schoolboy Q performs Mac's song "Gees" which features him
2:46:00 - 2:49:35 - Schoolboy Q performs his song "That Part," says Mac was in the studio with him the night he wrote it
2:49:36 - 2:54:40 - Video Montage (Concert Rehearsals, Music Video BTS, other misc. BTS, Concert footage, Music Video clips, etc.)
2:54:46 - 3:00:53 - SZA performs her song "Love Galore"
3:00:53- 3:01:27 - SZA says a few words
3:01:27 - 3:06:50 - SZA performs her song "The Weekend"
3:07:07 - 3:10:19 - Chance The Rapper performs his song "Blessings"
3:10:19 - 3:14:11 - Chance The Rapper performs his song "Work Out"
3:14:11 - 3:16:11 - Chance The Rapper performs his song "No Problem"
3:16:11 - 3:17:05 - Chance The Rapper says a few words
3:17:16 - 3:20:05 - Travis Scott performs his song "Goosebumps"
3:20:08 - 3:21:54 - Travis Scott performs his song "Sicko Mode"
3:21:54 - 3:23:06 - Travis Scott says a few words
3:23:15 - 3:25:56 - Video of Mac singing and playing an unreleased song on the piano
3:25:56 - 3:26:25 - An audio recording of Mac's voice plays in which he thanks the crowd for coming and wishes everyone a good night while spotlight shines on empty mic stand
3:26:25 - 3:31:25 - Mac's song "BDE" plays while a slideshow of pictures runs while everyone (artists, parents, friends, etc.) comes on stage and hugs/talks. At 3:29:58 song changes to "Coming Back" by Domo Genesis feat. Mac Miller
3:31:25 - 3:32:30 - End Screen showing event graphic