On the 26th of October the hostel students of the Little Flower School were celebrating the Hindustan fest "Diwali". It is a light festival through all the Indian country. It lasts all in all three days. People are enlightening there houses and putting colorful lamps outside.
At that day also we, the staff of the hostel and their children were enlightening the buildings of the School in a beautiful design. A shine of more than 500 candles was spread through our village Ranganpalke. Furthermore the children send a few crackers and rockets to the sky. All of us were impressed by the mystic of the light and the spirit of Diwali.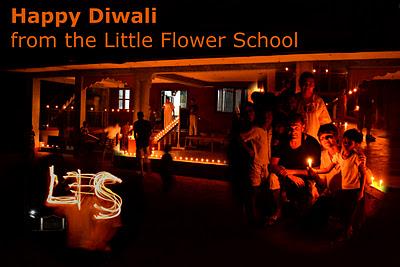 After the celebration of the fest Diwali in the evening the Little Flower School continued the festival on the next day. Members of the Lions Club from the District were visiting the Hostel. They came in the name of Diwali and wanted to be with the children on that day. By bringing sweets and a program they showed their engagement to us. Especially the children were very happy about the big sweet box they got. Also we, the staff of the hostel are full of gratefulness and proud that those people of the Lions Club choose the Little Flower School as a place of unity and education where help and support are very welcome.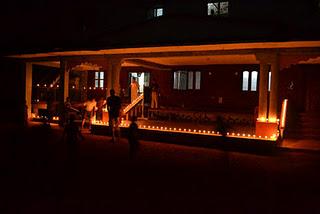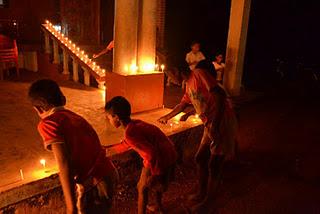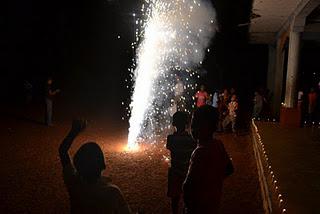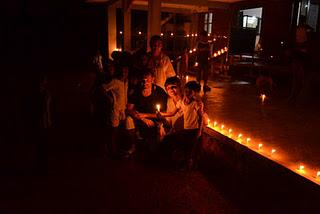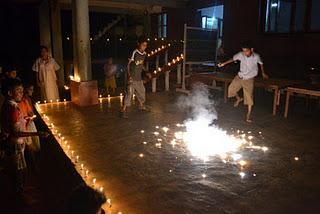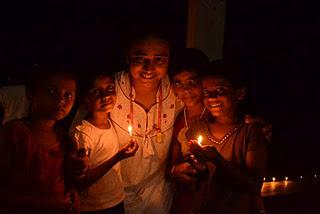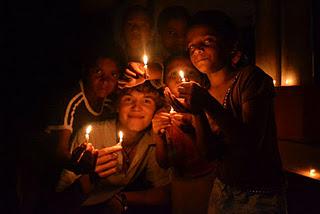 More about Diwali:Diwali is a festival of lights. Hindus celebrate this festival for three days. First day is Narak chaturdashi. On this day Krishna is believed to have killed Narakasura, the demon. On the second day people worship Goddess Lakshmi and the cow. Third day is Balipadyami. There is a belief that the emperor of the earth, Bali visits his kingdom. People light lamps, eat and distribute sweets. They also burn crackers on all the three days. People from all religions participate in this festival. They greet and wish each other.