Want to make more fun with your Android device (Phone and Tablet). You can take screen shot of your device and share with your friends via Facebook, Twitter, Google+, Blogger or via email.
Screenshot UXis a Android application, which helps you take the snapshot in your device and crop or paint what you like and share it with your friends.
 After installing this application in your device, just click on the application and it will take your the setting menu. In that menu you can able to play around like shake to screenshot, top most camera button, status bar to screen shot, screenshot delay settings.
You can choose which action to perform after the screenshot like edit,crop,share or save. The trial version of the Screenshot UX will allows you to take up to 14 screen shots and also in the trial version you can able to save the shot only as a JPEG file, but if you has the full version few image formats will be added to it.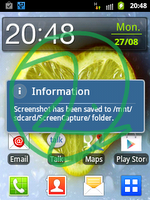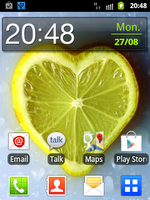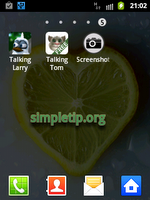 After taking screen shot, you able to edit it. In the edit section you can able to drag the screen shot here and there, draw a line, rectangle and spline, add in any text you want and make your own paint works in it.
You can crop the screen shot up to which size you needed. After edit you can able to share the edited screen shot via Bluetooth, Facebook, Twitter, Google+, Blogger or via email.
For some phones, it may requires rooting. Where else phones like Galaxy series (S,S2,...), HTC phones (Sensation, ...), Motorola (Atrix, ...), LG Optimus series (G2X, ...) does not require the roots. Rooting may be needed depending model. Test your phone.
If your devices need to root and not root(and not support preloaded capture method), You have to initialize screenshot service with your desktop.(There is no other way due to Android security model). Simply, Attach your phone to your desktop, and execute desktop app (You can download Liveov website, http://goo.gl/oV7vB).  More detail instruction guide is embedded this app.