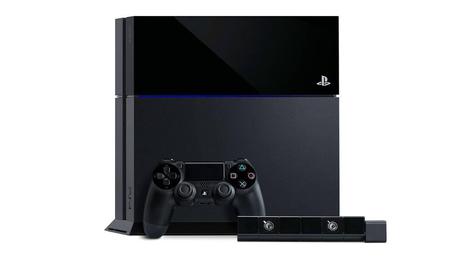 Mehr als 1000 Entwickler haben für die PlayStation 4 eine Self-Publish-Lizenz erworben. Demnach hat dieses zubedeuten, dass für die PlayStation über 1000 neue Spiele für die PS4 in Entwicklung sind.
Der größte Teil der Spiele sind Indie-Titel, die in einer Liste der Spiele für das Jahr 2014 auftauchen. Wir wollen euch diese Liste einmal kurz Vorstellen, die in diesem Jahr erscheinen.
Bereits erhältlich:
Awesomenauts Assemble!
Basement Crawl
Dead Nation: Apocalypse Edition
Don't Starve: Console Edition
Dynasty Warriors 8: Xtreme Legends Complete Edition
FEZ
inFAMOUS Second Son
Metal Gear Solid V: Ground Zeroes
Outlast
Rayman Legends
Stealth Inc: Ultimate Edition
SteamWorld Dig
Strider
The Lego Movie Videogame
Thief
Tomb Raider: Definitive Edition
TowerFall Ascension
Frühjahr 2014
1,001 Spikes
Anomaly 2
Bound by Flame
CastleStorm: Definitive Edition
Cel Damage HD
Child of Light
Daylight
DiveKick: Addition Edition
Final Fantasy XIV: A Realm Reborn
Guacamelee! Super Turbo Championship Edition
KickBeat: Special Edition
King Oddball
LEGO The Hobbit
Mercenary Kings
MLB 14: The Show
Octodad: Dadliest Catch
Oddworld: New n' Tasty
Pure Pool
RBI Baseball 14
Ready to Run
Secret Ponchos
Sportsfriends
Switch Galaxy Ultra
The Amazing Spider-Man 2
Strike Suit Zero
The Swapper
Titan Attacks
Trials Fusion
War Thunder
Watch Dogs
Wolfenstein: The New Order
Sommer 2014
CounterSpy
Destiny
Final Horizon
Galak-Z: The Dimensional
Helldivers
Murdered: Soul Suspect
OlliOlli
Pavilion
PixelJunk Shooter Ultimate
Sniper Elite 3
The Elder Scrolls Online
The Evil Within
Race the Sun
Transformers: Rise of the Dark Spark
Velocity 2X
Herbst 2014
Alien: Isolation
Dragon Age: Inquisition
Evolve
Hotline Miami 2: Wrong Number
Rocketbirds 2: Evolution
The Witness
Winter 2014
Assassin's Creed Unity
Guns of Icarus Online
Hyper Light Drifter
Ray's the Dead
TBA 2014
Assault Android Cactus
Aztez
Backgammon Blitz
Batman: Arkham Knight
Blast 'Em Bunnies
Cosmic Star Heroine
Defense Grid 2
Diablo III: Ultimate Evil Edition
Driveclub
Dying Light
EA Sports UFC
Energy Hook
forma.8
Foul Play
Hohokum
Home
Hotline Miami
Legend of Raven
Lords of the Fallen
Mad Max
Middle-Earth: Shadow of Mordor
Minecraft
N++
NBA 2K15
Nuclear Throne
The Order: 1886
Pier Solar and the Great Architects
Planetside 2
Putty Squad
Road Not Taken
Rogue Legacy
Samurai Gunn
Savant Ascent
Shantae: Half-Genie Hero
Sherlock Holmes: Crimes & Punishments
Starbound
Super Exploding Zoo
The Binding of Isaac: Rebirth
The Crew
Tom Clancy's The Division
Transistor
Tropico 5
Valiant Hearts: The Great War
Volume
Worms Battlegrounds
WWE 2K15
Was haltet ihr von dem Spielen die alle im Jahr 2014 erscheinen? Auf jeden Fall wird das ein interssantes Spielejahr 2014 für die PlayStation 4.
Quelle: Next-Gamer