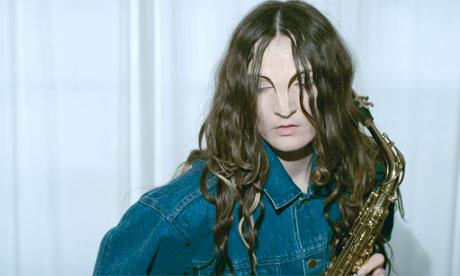 After the release of her second album W Janine Rostron aka Planningtorock is a lot around again. She released the first singles "Doorway" and "The Breaks" and several videos for them, toured a lot and is still and did remixes for example for Austra and CREEP.
Since a few days now you can stream two new remixes of "Living it out" probably the most dancy track on W and in the meantime her label DFA announced a two-part 12″ release of it out 15th november. The first part will include the remixes of Paris' Jackson (usually Jackson and his Computer Band) and Cosmodelica and the second uprising Laurel Halo, the guys of When Saints Go Machine and one of Felix of Hot Chip. Besides all that she did a Remix for Shit Robot's "Answering Machine".
Shit Robot – Answering Machine (Planningtorock Pizzo Remix)
On thursday she will be playing in Berghain with the likes of Love Inks, Creep and Gazelle Twin and don't miss the Aftershow Party later in Berghain Kantine.