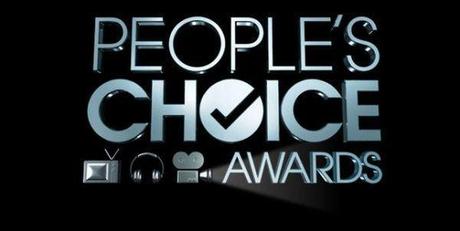 Eigentlich gehören die People's Choice Awards nicht so wirklich zur Award Season in Hollywood, aber wie es auch bei der diesjährigen Show herausgestellt wurde: Es ist nun einmal die Preisverleihung bei der keine nebulöse Academy über Sieger entscheidet, sondern die Fans selbst. Ein Umstand der bei regulären Award-Shows – allen voran den Golden Globes im Januar und den Academy Awards als Endpunkt der Season – nicht gegeben ist. Das lässt die People's Choice Awards an Relevanz gewinnen. Ein wenig erinnern sie immer an die MTV Movie Awards. Dann aber werden die People's Choice Awards in 59 Kategorien vergeben – weitaus mehr als viele Award-Shows vorzuweisen haben. Die People haben gesprochen! Hier sind die Highlights und Ergebnisse…
Nachdem in den vergangenen beiden Jahren The Big Bang Theorys Kaley Cuoco durch den Award-Abend führen durfte, wurde sie in diesem Jahr von den beiden 2 Broke Girls Kat Dennings und Beth Behrs abgelöst.
In dem Opening sind neben Alt-Gastgeberin Kaley Cuoco und Neu-Gastgeberinnen Kat Dennings und Beth Behrs auch Jonathan Kite, Jennifer Coolidge und Matthew Moy (2 Broke Girls), Melissa Rauch und Mayim Bialik (The Big Bang Theory), Ian Somerhalder (The Vampire Diaries), Sarah Michelle Gellar (The Crazy Ones), einige Damen aus der Serie Orange is the New Black, Ross Mathews (Hello Ross), Arsenio Hall (The Arsenio Hall Show), einige Zombies repräsentierend für The Walking Dead, Ian Ziering (Sharknado) und Christina Aguilera – mitsamt einer kleinen Hommage an die beendete Serie Breaking Bad.
Damit sei der Abend eröffnet. Kat Dennings und Beth Behrs haben sich innerhalb ihrer 2 Broke Girls Charaktere bewegt. Sie waren sie selbst, aber doch immer auch ein bisschen ihre jeweiligen Serienfiguren. Frau Dennings als zynische Kaltschulter und Frau Behrs auch mal mit glamourösen Gesangseinlagen – von Pop über Country bis Hip Hop hat sie dabei keine Ausnahme gemacht. Die beiden begrüßten das Publikum im kalifornischen Nokia Theatre in Los Angeles – einigen Awards wurde die Ehre zuteil als Kategorie innerhalb der Show vertreten zu sein, andere Kategorien wurden nur am Rande erwähnt. Weiter unten findet ihr die komplette Gewinnerliste der 40. People's Choice Awards.
Sandra Bullock wurde zurecht als beste Schauspielerin in einem Film (Gravity) ausgezeichnet. Mit dieser Rolle wird sie in der besagten Award-Season sicherlich noch andere Trophäen einheimsen können, vielleicht sogar den begehrten Oscar.
Robert Downey Jr. – man hätte es auch nicht anders von ihm erwartet – stellte sich nach seinem Gewinn des People's Choice Awards als Favorite Action Movie Star auf die Bühne, lies ein gottgleiches Echo auf sein Mikro legen, einen Extra-Spotlight auf sich richten und es wurde triumphale Siegesmusik eingespielt. Der Größenwahn des Multimillionärs Tony Stark, dessen Alter-Ego Iron Man hier für den Gewinn Downey Jrs. verantwortlich ist, scheint schier unermesslich.
Darüber hinaus erhielt Jennifer Hudson den Favorite Humanitarian Award für ihre Arbeit mit der Julian King Gift Foundation. Diese wurde von Hudson und ihrer Schwester Julia ins Leben gerufen, nach dem im Oktober 2008 ihre Mutter, ihr Bruder und ihr sieben Jahre junger Neffe (Julian King) ermordet wurden. Statt sich in Trauer zu versenken wurde diese Stiftung gegründet, die unterprivilegierte Kinder mit Schulbüchern versorgt und ihnen schöne Weihnachtsfeiertage beschert. Ein schöner Moment, den Jennifer Hudson mit den Worten "Look what God can do" quittierte, dieselben Worte die sie schon bei ihrem Oscar Gewinn 2007 für Dreamgirls (Beste Nebendarstellerin) sagte.
Am Ende wurde noch Sarah Michelle Gellar als beste Darstellerin in einer neuen Fernsehserie (The Crazy Ones mit Robin Williams) ausgezeichnet. In ihrer kurzen Rede erwähnte sie zum ersten Mal öffentlich dankende Worte für ihre Mitdarsteller und Crew bei Buffy the Vampire Slayer, sieben Jahre haben sie gemeinsam gearbeitet, nie hatte sie – auf einer Bühne wie dieser – die Chance, ihnen eine Dankesrede zu widmen, was sie hier nun machen durfte. Ob ihre Freunde bei The Crazy Ones jetzt sauer sind?
Hier die komplette Gewinnerliste der 40th Annual People's Choice Awards in 2014.
FILM-KATEGORIEN
Favorite Comedic Movie
Taffe Mädels besiegt Kindsköpfe 2, The Hangover 3, Instructions Not Included, Wir sind die Millers
Favorite Comedic Movie Actor
Adam Sandler besiegt Chris Rock, James Franco, Zach Galifianakis, Bradley Cooper
Favorite Comedic Movie Actress
Sandra Bullock besiegt Emma Watson, Jennifer Aniston, Melissa McCarthy, Scarlett Johansson
Favorite Dramatic Movie
Gravity besiegt Captain Phillips, The Great Gatsby, The Butler, Prisoners
Favorite Dramatic Movie Actor
Leonardo DiCaprio besiegt Channing Tatum, Chris Hemsworth, Hugh Jackman, Ryan Gosling
Favorite Dramatic Movie Actress
Sandra Bullock besiegt Amy Adams, Emma Stone, Halle Berry, Oprah Winfrey
Favorite Family Movie
Ich – Einfach Unverbesserlich 2 besiegt Monster Universität, Die fantastische Welt von Oz, Percy Jackson: Im Bann des Zyklopen, Die Schlümpfe 2
Favorite Horror Movie
Carrie besiegt The Conjuring, Hänsel & Gretel: Hexenjäger, Insidious: Chapter 2, Mama
Favorite Thriller Movie
Now You See Me besiegt A Good Day to Die Hard, The Call, R.E.D. 2, White House Down
Favorite Year End Movie
Die Tribute von Panem: Catching Fire besiegt Anchorman 2, Disneys Eiskönigin, Der Hobbit: Smaugs Einöde, Thor: The Dark Kingdom
Favorite Movie
Iron Man 3 besiegt Ich – Einfach Unverbesserlich 2, Fast & Furious 6, Monster Universität, Star Trek into Darkness
Favorite Movie Actor
Johnny Depp besiegt Channing Tatum, Hugh Jackman, Leonardo DiCaprio, Robert Downey Jr.
Favorite Movie Actress
Sandra Bullock besiegt Gwyneth Paltrow, Jennifer Aniston, Melissa McCarthy, Scarlett Johansson
Favorite Movie Duo
Sandra Bullock & George Clooney (Gravity) besiegen Chris Pine & Zachary Quinto (Star Trek into Darkness), Jennifer Aniston & Jason Sudeikis (Wir sind die Millers), Robert Downey Jr. & Gwyneth Paltrow (Iron Man 3), Sandra Bullock & Melissa McCarthy (Taffe Mädels)
Favorite Action Movie
Iron Man 3 besiegt Fast & Furious 6, Star Trek into Darkness, The Wolverine, World War Z
Favorite Action Movie Star
Robert Downey Jr. besiegt Brad Pitt, Channing Tatum, Hugh Jackman, Vin Diesel
FERNSEH-KATEGORIEN
Favorite Network TV-Comedy
The Big Bang Theory besiegt 2 Broke Girls, Glee, How I Met Your Mother, Modern Family
Favorite Comedic TV Actor
Chris Colfer besiegt Darren Criss, Jesse Tyler Ferguson, Jim Parsons, Neil Patrick Harris
Favorite Comedic TV Actress
Kaley Cuoco besiegt Jane Lynch, Lea Michele, Melissa McCarthy, Zooey Deschanel
Favorite Network TV Drama
The Good Wife besiegt Chicago Fire, Grey's Anatomy, Nashville, Parenthood
Favorite Dramatic TV Actor
Josh Charles besiegt Jim Caviezel, Kevin Bacon, Mark Harmon, Patrick Dempsey
Favorite Dramatic TV Actress
Stana Katic besiegt Julianna Margulies, Mariska Hargitay, Pauley Perrette, Sandra Oh
Favorite Actor in a New TV-Series
Joseph Morgan besiegt Andy Samberg, Jonathan Rhys Meyers, Michael J. Fox, Robin Williams
Favorite Actress in a New TV-Series
Sarah Michelle Gellar besiegt Allison Janney, Anna Faris, Ming-Na Wen, Rebel Wilson
Favorite TV Crime Drama
Castle besiegt Bones, Criminal Minds, The Mentalist, NCIS
Favorite Competition TV Show
The Voice besiegt America's Got Talent, Dancing with the Stars, MasterChef, The X Factor
Favorite Cable TV Comedy
Psych besiegt Awkward, Cougar Town, Hot in Cleveland, Melissa & Joey
Favorite Cable TV Drama
The Walking Dead besiegt Downton Abbey, Pretty Little Liars, Sons of Anarchy, White Collar
Favorite Premium Cable TV Show
Homeland besiegt Californication, Game of Thrones, Girls, True Blood
Favorite Cable TV Actress
Lucy Hale besiegt Angie Harmon, Claire Danes, Courteney Cox, Maggie Smith
Favorite TV Anti-Hero
Rick Grimes (The Walking Dead) besiegt Dexter Morgan (Dexter), Jaime Lannister (Game of Thrones), Norman Bates (Bates Motel), Walter White (Breaking Bad)
Favorite TV Bromance
Sam, Dean & Castiel (Supernatural) besiegen Blaine & Sam (Glee), Ryan & Esposito (Castle), Sheldon, Leonard, Howard & Raj (The Big Bang Theory), Ted, Marshall & Barney (How I Met Your Mother)
Favorite TV Gal Pals
Rachel & Santana (Glee) besiegen Caroline & Max (2 Broke Girls), Lily & Robin (How I Met Your Mother), Meredith & Cristina (Grey's Anatomy), Penny, Bernadette & Amy (The Big Bang Theory)
Favorite On-Screen Chemistry
Damon & Elena (The Vampire Diaries) besiegen Caslte & Beckett (Castle), Derek & Meredith (Grey's Anatomy), Emma & Hook (Once Upon A Time), Kurt & Blaine (Glee)
Favorite Sci-Fi / Fantasy TV Show
Beauty and the Beast besiegt Once Upon A Time, Supernatural, The Vampire Diaries, The Walking Dead
Favorite Sci-Fi / Fantasy TV Actor
Ian Somerhalder besiegt Andrew Lincoln,Jared Padalecki, Jensen Ackles, Stephen Amell
Favorite Sci-Fi / Fantasy TV Actress
Kristin Kreuk besiegt Emilia Clarke, Ginnifer Goodwin, Nina Dobrev, Tatiana Maslany
Favorite TV Movie / Miniseries
American Horror Story besiegt Behind the Candelabra, The Bible, Sharknado, The White Queen
Favorite Daytime TV Host
Ellen DeGeneres besiegt Kelly Ripa & Michael Strahan, Dr. Phil McGraw, Rachael Ray, Steve Harvey
Favorite New Talkshow Host
Queen Latifah besiegt Arsenio Hall, Bethenny Frankel, Jenny McCarthy, Ross Mathews
Favorite Late Night Talkshow Host
Stephen Colbert besiegt Conan O'Brien, David Letterman, Jimmy Fallon, Jimmy Kimmel
Favorite Streaming Series
Orange is the New Black besiegt Arrested Development, Between Two Ferns with Zach Galifianakis, House of Cards, Losing It with John Stamos
Favorite Series We Miss Most
Breaking Bad besiegt 30 Rock, Dexter, Fringe, The Office
Favorite New TV Comedy
Super Fun Night besiegt The Crazy Ones, The Michael J. Fox Show, The Millers, Mom
Favorite New TV Drama
Reign besiegt Dracula, Marvel's Agents of S.H.I.E.L.D., The Originals, Sleepy Hollow
MUSIK-KATEGORIEN
Favorite Male Artist
Justin Timberlake besiegt Avicii, Blake Shelton, Bruno Mars, Michael Bublé
Favorite Female Artist
Demi Lovato besiegt Katy Perry, P!nk, Selena Gomez, Britney Spears
Favorite Breakout Artist
Ariana Grande besiegt Austin Mahone, Icona Pop, Imagine Dragons, Lorde
Favorite Pop Artist
Britney Spears besiegt Bruno Mars, Demi Lovato, Justin Timberlake, Katy Perry
Favority Country Artist
Taylor Swift besiegt The Band Perry, Blake Shelton, Carrie Underwood, Lady Antebellum
Favorite Country Music Icon
Tim McGraw besiegt Alan Jackson, George Strait, Toby Keith, Willie Nelson
Favorite Hip-Hop Artist
Macklemore & Ryan Lewis besiegen Drake, Jay Z, Kanye West, Lil' Wayne
Favorite R'n'B Artist
Justin Timberlake besiegt Alicia Keys, Ciara, Rihanna, Robin Thicke
Favorite Band
One Direction besiegen Imagine Dragons, Maroon 5, OneRepublic, Paramore
Favorite Alternative Band
Fall Out Boy besiegen Imagine Dragons, Mumford & Sons, Muse, Paramore
Favorite Song
Roar von Katy Perry besiegt Just Give Me A Reason von P!nk feat. Nate Ruess, Mirrors von Justin Timberlake, Radioactive von Imagine Dragons, When I Was Your Man von Bruno Mars
Favorite Album
The 20/20 Experience von Justin Timberlake besiegt Bangerz von Miley Cyrus, Based on a True Story… von Blake Shelton, Blurred Lines von Robin Thicke, To Be Loved von Michael Bublé
Favorite Music Video
Roar von Katy Perry besiegt Best Song Ever von One Direction, Heart Attack von Demi Lovato, Just Give Me A Reason von P!nk feat. Nate Ruess, Wrecking Ball von Miley Cyrus
Favorite Music Fan Following
Lovatics von Demi Lovato besiegen Britney Army von Britney Spears, Directioners von One Direction, KatyCats von Katy Perry, Little Monsters von Lady Gaga