0
SHARES
Share on Facebook
Tweet on Twitter
Ein Biergarten gehört zu  München wie der Fussball, die Allianz Arena, BMW und die Geschichte der Olympischen Spiele 1972 und genau aus der Zeit stammt auch das bekannte The Westin Grand München Hotel an der Arabellastraße 6, 81925 München mit der Besonderheit – einem Biergarten der Wind und Wetter stand hält. Nach dem Reef and Beef im Nachbarhotel, dem Sheraton München Arabellapark Hotel wurde es Zeit für original-bayrische Schmankerl und bietet gerade auch während der Fussball-Weltmeisterschaft die Option des Public-Viewings in München an. Bayrische Spezialitäten und Fussball-WM – perfekt!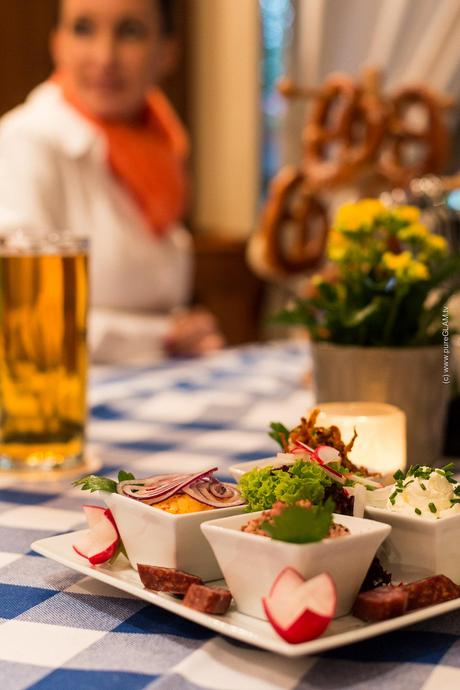 Frisches Bier vom Fass, ebenso frische Apfelschorle vom Fass
Auch wenn ich regelmäßig nun in München bin, an eines kann und werde ich mich wohl nicht gewöhnen – das Bier – und somit habe ich das Bier durch eine gute Apfelschorle ersetzt, aber zumindest das Glas, die Farbe, etc. sehen nahezu identisch aus und es schmeckt aus meiner Sicht deutlich besser. Ich erwarte natürlich keine Zustimmung von den Biertrinkern unter meinen Lesern :) aber mit der kleinen Einschränkung, spricht nichts gegen einen Besuch eines Biergartens und der lockeren Stimmung, dem sehr internationalen Publikum und der guten Küche.
Indoor und Outdoor sitzen im Paulaner Biergarten
Im Gegensatz zu vielen Biergärten in München, wie z.B. dem Biergarten am Hirschgarten und dem Biergarten am Chinesischen Turm, ist man im Paulaner natürlich nicht wetterabhängig. Ist die Sommersaison eröffnet, der Himmel blau/weiss, sind die Tische mit typischen bayrischen Tischdecken eingedeckt, ein Brunnen plätschert im Hintergrund, die Sonnenschirme aufgespannt und das Personal im Dirndl und in typischen Lederhosen unterwegs. Sollte jedoch der berüchtigte Regenschauer wieder aufziehen, heißt es nicht, alles abbrechen, sich von den Freunden und Bekannten trennen, sondern einfach in den Innenbereich gehen und die gemütliche Runde fortsetzen.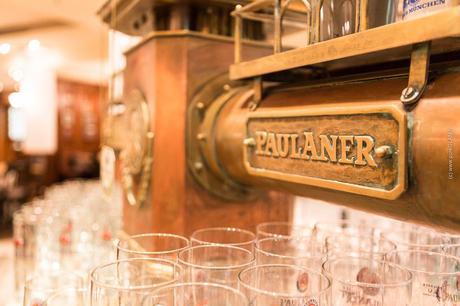 Für mich persönlich ein gravierender Vorteil, da ich meine Termine auch häufig längerfristig vorplane, mich dann auf eine Restaurant oder Treffpunkt freue und wenn das Wetter dann die Planungen durchkreuzt, wird es schwer eine Alternative zu finden. Umso praktischer, wenn es die blau/weiße Tischdecke dann auch in den Innenraum schafft und man von Innen die Unterhaltung fortsetzen kann.
Was bestellt man im Biergarten – was gibt es im Paulaner
Es ist schön zu sehen, wie sich im Paulaner Restaurant innerhalb des The Westin Grand München unterschiedlichste Kulturen und Nationalitäten treffen und fast jeder einmal die typischen bayrischen Speisen probieren möchte. Viele asiatische Gäste haben selbst eine Art To-Do-List dabei, was man unbedingt einmal probieren sollte, wenn man in Bayern ist und die Aussprache der "Haxen" gelingt diesen bereits sehr gut und auch für Gäste, die eher etwas "gesundes" suchen, hat es das Paulaner geschafft, Speisen zu finden.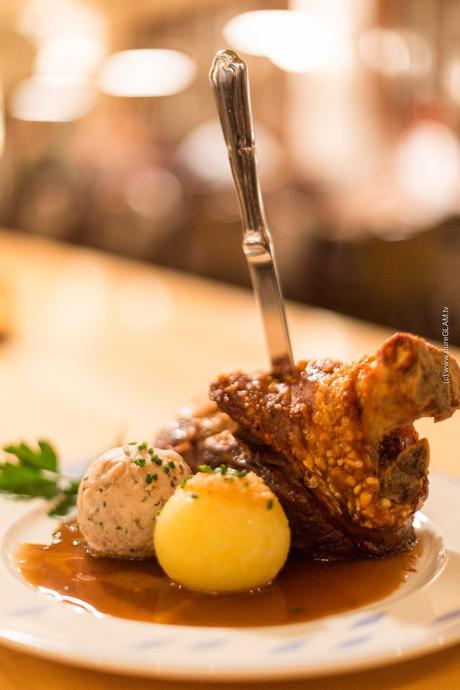 Ich hatte mich, wie so häufig in den letzten Wochen, vom Personal beraten lassen und mich einmal für eine typische Bestellung im Paulaner entschieden und konnte an den fast durchgehend besetzten Tischen an einem Dienstag(!) erkennen, dass die Artikel bei vielen Gästen wirklich sehr beliebt sind. Somit gab es für mich zum Probieren die folgende Auswahl an Speisen:
Schmankerlnäpfchen – Bayrische Tapas (Obazda, Hauspastete, Griebenschmalz, Brotzeitkäse und zwei Brez´n)
Salatteller Paulaner's (Bunte Blattsalate mit Kernen, Schwarzbrotcroutons und Blaubeeren, sowie warmem Ziegenkäse mit Thymianhonig)
Paulaner's Würstlpfandl (Depreziner, Lyoner, Pfälzer, Kassler mit Bratkartoffeln, Meerrettich und Sauerkraut)
Paulaner's Brotzeitbrett´l (Kalte bayerische Schmankerl mit Radi & Radieserl, kaltem Schweinebraten, Kaminwurzn, Presssack, Emmentaler und Essiggurken, dazu Brot und zwei Brez´n)
Kaiserschmarrn mit Mandeln (Rosinen und Zwetschgenröster)
Also wirklich eine bunte Mischung mit typisch bayrischen Gerichten und dazu ein gesunder Salat, der auch geeignet ist für alle Menschen, die weniger Lust an dem Abend auf deftige Speisen haben. Die Blaubeeren im Salat haben mich zwar zunächst auch verwundert, aber gehören zum Superfood-Programm von Westin-Hotels und passen wirklich gut in den Paulaner Salatteller.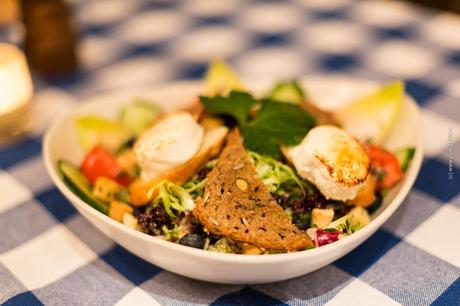 FAZIT – Paulaner Biergarten im "The Westin Grand München"
Der Biergarten im Hotel ist eine tolle Idee und wird seit vielen Jahren von Gästen aus allen Ländern angenommen. Es ist wirklich schön anzusehen, wenn sich eine Gruppe von asiatischen Gästen an den Tischen setzt, die bayrischen Speisen, wie z.B. die Haxen kommen und ähnlich wie bei vielen Foodbloggern zunächst einmal die Handys und Fotoapparate gezückt werden und jedes Detail der Haxe dokumentiert wird und anschließend mit einem großen Lächeln angeschnitten wird.
Der Paulaner Biergarten eignet sich für alle Menschen, die einen gewissen Komfort suchen und nicht wetterabhängig sein möchten. Ich genieße immer mal wieder den besonderen Charme des Paulaner's im "The Westin Grand München" Hotel und freue mich dabei besonders auf den aufmerksamen und immer sehr freundlichen und bemühten Service der Mitarbeiter des Biergartens. Diese vermitteln wirklich einen Touch "Biergartenflair" und machen das Paulaner's in München Bogenhausen zu einer perfekten Adresse für einen Abend mit Freunden, Geschäftspartnern oder der Familie, ohne sich Gedanken um das Wetter machen zu müssen. Ich werde in Kürze sicherlich wieder einmal vorbeisehen.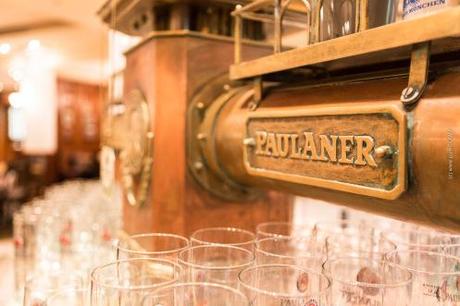 Paulaner Biergarten im The Westin Grand Hotel München – Arabellastraße – Gemütliche Stimmung bei jedem Wetter – Haxen – Bier und bayrische Schmankerl
" data-orig-size="1200,800" title="Paulaner Biergarten im The Westin Grand Hotel München - Arabell" data-image-title="Paulaner Biergarten im The Westin Grand Hotel München – Arabell" align="left" data-orig-file="http://www.pureglam.tv/wp-content/uploads/2014/05/Paulaner-Biergarten-The-Westin-Grand-Hotel-Muenchen-Haxen-Bayrische-Schmankerl-070.jpg" style="width:497px; height:331px;" data-recalc-dims="1" data-medium-file="http://www.pureglam.tv/wp-content/uploads/2014/05/Paulaner-Biergarten-The-Westin-Grand-Hotel-Muenchen-Haxen-Bayrische-Schmankerl-070-300x200.jpg" data-original-height="331" alt="Paulaner Biergarten im The Westin Grand Hotel München - Arabellastraße - Gemütliche Stimmung bei jedem Wetter - Haxen - Bier und bayrische Schmankerl" data-original-width="497" data-image-meta="{"aperture":"2.8","credit":"Mark Blake Photo","camera":"Canon EOS 5D Mark III","caption":"Paulaner Biergarten im The Westin Grand Hotel M\u00fcnchen - Arabellastra\u00dfe - Gem\u00fctliche Stimmung bei jedem Wetter - Haxen - Bier und bayrische Schmankerl","created_timestamp":"1401207340","copyright":"www.markblake-photo.com - all rights reserved","focal_length":"34","iso":"2000","shutter_speed":"0.033333333333333","title":"Paulaner Biergarten im The Westin Grand Hotel M\u00fcnchen - Arabell"}" data-large-file="http://www.pureglam.tv/wp-content/uploads/2014/05/Paulaner-Biergarten-The-Westin-Grand-Hotel-Muenchen-Haxen-Bayrische-Schmankerl-070-1024x682.jpg" />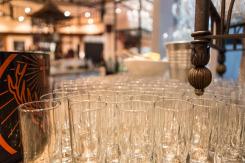 Paulaner Biergarten im The Westin Grand Hotel München – Arabellastraße – Gemütliche Stimmung bei jedem Wetter – Haxen – Bier und bayrische Schmankerl
" data-orig-size="1200,800" title="Paulaner Biergarten im The Westin Grand Hotel München - Arabell" data-image-title="Paulaner Biergarten im The Westin Grand Hotel München – Arabell" align="left" data-orig-file="http://www.pureglam.tv/wp-content/uploads/2014/05/Paulaner-Biergarten-The-Westin-Grand-Hotel-Muenchen-Haxen-Bayrische-Schmankerl-071.jpg" style="width:245px; height:163px;" data-recalc-dims="1" data-medium-file="http://www.pureglam.tv/wp-content/uploads/2014/05/Paulaner-Biergarten-The-Westin-Grand-Hotel-Muenchen-Haxen-Bayrische-Schmankerl-071-300x200.jpg" data-original-height="163" alt="Paulaner Biergarten im The Westin Grand Hotel München - Arabellastraße - Gemütliche Stimmung bei jedem Wetter - Haxen - Bier und bayrische Schmankerl" data-original-width="245" data-image-meta="{"aperture":"2.8","credit":"Mark Blake Photo","camera":"Canon EOS 5D Mark III","caption":"Paulaner Biergarten im The Westin Grand Hotel M\u00fcnchen - Arabellastra\u00dfe - Gem\u00fctliche Stimmung bei jedem Wetter - Haxen - Bier und bayrische Schmankerl","created_timestamp":"1401207352","copyright":"www.markblake-photo.com - all rights reserved","focal_length":"27","iso":"1250","shutter_speed":"0.025","title":"Paulaner Biergarten im The Westin Grand Hotel M\u00fcnchen - Arabell"}" data-large-file="http://www.pureglam.tv/wp-content/uploads/2014/05/Paulaner-Biergarten-The-Westin-Grand-Hotel-Muenchen-Haxen-Bayrische-Schmankerl-071-1024x682.jpg" />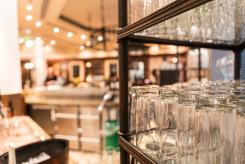 Paulaner Biergarten im The Westin Grand Hotel München – Arabellastraße – Gemütliche Stimmung bei jedem Wetter – Haxen – Bier und bayrische Schmankerl
" data-orig-size="1200,800" title="Paulaner Biergarten im The Westin Grand Hotel München - Arabell" data-image-title="Paulaner Biergarten im The Westin Grand Hotel München – Arabell" align="left" data-orig-file="http://www.pureglam.tv/wp-content/uploads/2014/05/Paulaner-Biergarten-The-Westin-Grand-Hotel-Muenchen-Haxen-Bayrische-Schmankerl-072.jpg" style="width:245px; height:164px;" data-recalc-dims="1" data-medium-file="http://www.pureglam.tv/wp-content/uploads/2014/05/Paulaner-Biergarten-The-Westin-Grand-Hotel-Muenchen-Haxen-Bayrische-Schmankerl-072-300x200.jpg" data-original-height="164" alt="Paulaner Biergarten im The Westin Grand Hotel München - Arabellastraße - Gemütliche Stimmung bei jedem Wetter - Haxen - Bier und bayrische Schmankerl" data-original-width="245" data-image-meta="{"aperture":"2.8","credit":"Mark Blake Photo","camera":"Canon EOS 5D Mark III","caption":"Paulaner Biergarten im The Westin Grand Hotel M\u00fcnchen - Arabellastra\u00dfe - Gem\u00fctliche Stimmung bei jedem Wetter - Haxen - Bier und bayrische Schmankerl","created_timestamp":"1401207361","copyright":"www.markblake-photo.com - all rights reserved","focal_length":"27","iso":"1250","shutter_speed":"0.025","title":"Paulaner Biergarten im The Westin Grand Hotel M\u00fcnchen - Arabell"}" data-large-file="http://www.pureglam.tv/wp-content/uploads/2014/05/Paulaner-Biergarten-The-Westin-Grand-Hotel-Muenchen-Haxen-Bayrische-Schmankerl-072-1024x682.jpg" />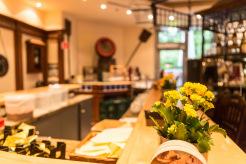 Paulaner Biergarten im The Westin Grand Hotel München – Arabellastraße – Gemütliche Stimmung bei jedem Wetter – Haxen – Bier und bayrische Schmankerl
" data-orig-size="1200,800" title="Paulaner Biergarten im The Westin Grand Hotel München - Arabell" data-image-title="Paulaner Biergarten im The Westin Grand Hotel München – Arabell" align="left" data-orig-file="http://www.pureglam.tv/wp-content/uploads/2014/05/Paulaner-Biergarten-The-Westin-Grand-Hotel-Muenchen-Haxen-Bayrische-Schmankerl-073.jpg" style="width:246px; height:164px;" data-recalc-dims="1" data-medium-file="http://www.pureglam.tv/wp-content/uploads/2014/05/Paulaner-Biergarten-The-Westin-Grand-Hotel-Muenchen-Haxen-Bayrische-Schmankerl-073-300x200.jpg" data-original-height="164" alt="Paulaner Biergarten im The Westin Grand Hotel München - Arabellastraße - Gemütliche Stimmung bei jedem Wetter - Haxen - Bier und bayrische Schmankerl" data-original-width="246" data-image-meta="{"aperture":"2.8","credit":"Mark Blake Photo","camera":"Canon EOS 5D Mark III","caption":"Paulaner Biergarten im The Westin Grand Hotel M\u00fcnchen - Arabellastra\u00dfe - Gem\u00fctliche Stimmung bei jedem Wetter - Haxen - Bier und bayrische Schmankerl","created_timestamp":"1401207375","copyright":"www.markblake-photo.com - all rights reserved","focal_length":"27","iso":"800","shutter_speed":"0.033333333333333","title":"Paulaner Biergarten im The Westin Grand Hotel M\u00fcnchen - Arabell"}" data-large-file="http://www.pureglam.tv/wp-content/uploads/2014/05/Paulaner-Biergarten-The-Westin-Grand-Hotel-Muenchen-Haxen-Bayrische-Schmankerl-073-1024x682.jpg" />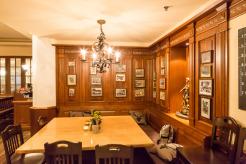 Paulaner Biergarten im The Westin Grand Hotel München – Arabellastraße – Gemütliche Stimmung bei jedem Wetter – Haxen – Bier und bayrische Schmankerl
" data-orig-size="1200,800" title="Paulaner Biergarten im The Westin Grand Hotel München - Arabell" data-image-title="Paulaner Biergarten im The Westin Grand Hotel München – Arabell" align="left" data-orig-file="http://www.pureglam.tv/wp-content/uploads/2014/05/Paulaner-Biergarten-The-Westin-Grand-Hotel-Muenchen-Haxen-Bayrische-Schmankerl-074.jpg" style="width:246px; height:164px;" data-recalc-dims="1" data-medium-file="http://www.pureglam.tv/wp-content/uploads/2014/05/Paulaner-Biergarten-The-Westin-Grand-Hotel-Muenchen-Haxen-Bayrische-Schmankerl-074-300x200.jpg" data-original-height="164" alt="Paulaner Biergarten im The Westin Grand Hotel München - Arabellastraße - Gemütliche Stimmung bei jedem Wetter - Haxen - Bier und bayrische Schmankerl" data-original-width="246" data-image-meta="{"aperture":"8","credit":"Mark Blake Photo","camera":"Canon EOS 5D Mark III","caption":"Paulaner Biergarten im The Westin Grand Hotel M\u00fcnchen - Arabellastra\u00dfe - Gem\u00fctliche Stimmung bei jedem Wetter - Haxen - Bier und bayrische Schmankerl","created_timestamp":"1401207403","copyright":"www.markblake-photo.com - all rights reserved","focal_length":"24","iso":"10000","shutter_speed":"0.033333333333333","title":"Paulaner Biergarten im The Westin Grand Hotel M\u00fcnchen - Arabell"}" data-large-file="http://www.pureglam.tv/wp-content/uploads/2014/05/Paulaner-Biergarten-The-Westin-Grand-Hotel-Muenchen-Haxen-Bayrische-Schmankerl-074-1024x682.jpg" />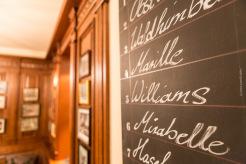 Paulaner Biergarten im The Westin Grand Hotel München – Arabellastraße – Gemütliche Stimmung bei jedem Wetter – Haxen – Bier und bayrische Schmankerl
" data-orig-size="1200,800" title="Paulaner Biergarten im The Westin Grand Hotel München - Arabell" data-image-title="Paulaner Biergarten im The Westin Grand Hotel München – Arabell" align="left" data-orig-file="http://www.pureglam.tv/wp-content/uploads/2014/05/Paulaner-Biergarten-The-Westin-Grand-Hotel-Muenchen-Haxen-Bayrische-Schmankerl-075.jpg" style="width:246px; height:164px;" data-recalc-dims="1" data-medium-file="http://www.pureglam.tv/wp-content/uploads/2014/05/Paulaner-Biergarten-The-Westin-Grand-Hotel-Muenchen-Haxen-Bayrische-Schmankerl-075-300x200.jpg" data-original-height="164" alt="Paulaner Biergarten im The Westin Grand Hotel München - Arabellastraße - Gemütliche Stimmung bei jedem Wetter - Haxen - Bier und bayrische Schmankerl" data-original-width="246" data-image-meta="{"aperture":"2.8","credit":"Mark Blake Photo","camera":"Canon EOS 5D Mark III","caption":"Paulaner Biergarten im The Westin Grand Hotel M\u00fcnchen - Arabellastra\u00dfe - Gem\u00fctliche Stimmung bei jedem Wetter - Haxen - Bier und bayrische Schmankerl","created_timestamp":"1401207417","copyright":"www.markblake-photo.com - all rights reserved","focal_length":"24","iso":"2500","shutter_speed":"0.033333333333333","title":"Paulaner Biergarten im The Westin Grand Hotel M\u00fcnchen - Arabell"}" data-large-file="http://www.pureglam.tv/wp-content/uploads/2014/05/Paulaner-Biergarten-The-Westin-Grand-Hotel-Muenchen-Haxen-Bayrische-Schmankerl-075-1024x682.jpg" />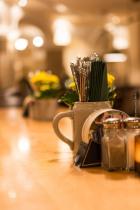 Paulaner Biergarten im The Westin Grand Hotel München – Arabellastraße – Gemütliche Stimmung bei jedem Wetter – Haxen – Bier und bayrische Schmankerl
" data-orig-size="1200,1800" title="Paulaner Biergarten im The Westin Grand Hotel München - Arabell" data-image-title="Paulaner Biergarten im The Westin Grand Hotel München – Arabell" align="left" data-orig-file="http://www.pureglam.tv/wp-content/uploads/2014/05/Paulaner-Biergarten-The-Westin-Grand-Hotel-Muenchen-Haxen-Bayrische-Schmankerl-076.jpg" style="width:140px; height:210px;" data-recalc-dims="1" data-medium-file="http://www.pureglam.tv/wp-content/uploads/2014/05/Paulaner-Biergarten-The-Westin-Grand-Hotel-Muenchen-Haxen-Bayrische-Schmankerl-076-200x300.jpg" data-original-height="210" alt="Paulaner Biergarten im The Westin Grand Hotel München - Arabellastraße - Gemütliche Stimmung bei jedem Wetter - Haxen - Bier und bayrische Schmankerl" data-original-width="140" data-image-meta="{"aperture":"2.8","credit":"Mark Blake Photo","camera":"Canon EOS 5D Mark III","caption":"Paulaner Biergarten im The Westin Grand Hotel M\u00fcnchen - Arabellastra\u00dfe - Gem\u00fctliche Stimmung bei jedem Wetter - Haxen - Bier und bayrische Schmankerl","created_timestamp":"1401207451","copyright":"www.markblake-photo.com - all rights reserved","focal_length":"67","iso":"1250","shutter_speed":"0.016666666666667","title":"Paulaner Biergarten im The Westin Grand Hotel M\u00fcnchen - Arabell"}" data-large-file="http://www.pureglam.tv/wp-content/uploads/2014/05/Paulaner-Biergarten-The-Westin-Grand-Hotel-Muenchen-Haxen-Bayrische-Schmankerl-076-682x1024.jpg" />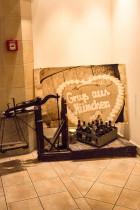 Paulaner Biergarten im The Westin Grand Hotel München – Arabellastraße – Gemütliche Stimmung bei jedem Wetter – Haxen – Bier und bayrische Schmankerl
" data-orig-size="1200,1800" title="Paulaner Biergarten im The Westin Grand Hotel München - Arabell" data-image-title="Paulaner Biergarten im The Westin Grand Hotel München – Arabell" align="left" data-orig-file="http://www.pureglam.tv/wp-content/uploads/2014/05/Paulaner-Biergarten-The-Westin-Grand-Hotel-Muenchen-Haxen-Bayrische-Schmankerl-077.jpg" style="width:140px; height:210px;" data-recalc-dims="1" data-medium-file="http://www.pureglam.tv/wp-content/uploads/2014/05/Paulaner-Biergarten-The-Westin-Grand-Hotel-Muenchen-Haxen-Bayrische-Schmankerl-077-200x300.jpg" data-original-height="210" alt="Paulaner Biergarten im The Westin Grand Hotel München - Arabellastraße - Gemütliche Stimmung bei jedem Wetter - Haxen - Bier und bayrische Schmankerl" data-original-width="140" data-image-meta="{"aperture":"11","credit":"Mark Blake Photo","camera":"Canon EOS 5D Mark III","caption":"Paulaner Biergarten im The Westin Grand Hotel M\u00fcnchen - Arabellastra\u00dfe - Gem\u00fctliche Stimmung bei jedem Wetter - Haxen - Bier und bayrische Schmankerl","created_timestamp":"1401207526","copyright":"www.markblake-photo.com - all rights reserved","focal_length":"46","iso":"8000","shutter_speed":"0.02","title":"Paulaner Biergarten im The Westin Grand Hotel M\u00fcnchen - Arabell"}" data-large-file="http://www.pureglam.tv/wp-content/uploads/2014/05/Paulaner-Biergarten-The-Westin-Grand-Hotel-Muenchen-Haxen-Bayrische-Schmankerl-077-682x1024.jpg" />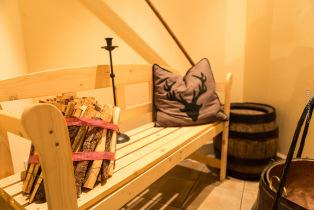 Paulaner Biergarten im The Westin Grand Hotel München – Arabellastraße – Gemütliche Stimmung bei jedem Wetter – Haxen – Bier und bayrische Schmankerl
" data-orig-size="1200,800" title="Paulaner Biergarten im The Westin Grand Hotel München - Arabell" data-image-title="Paulaner Biergarten im The Westin Grand Hotel München – Arabell" align="left" data-orig-file="http://www.pureglam.tv/wp-content/uploads/2014/05/Paulaner-Biergarten-The-Westin-Grand-Hotel-Muenchen-Haxen-Bayrische-Schmankerl-078.jpg" style="width:314px; height:210px;" data-recalc-dims="1" data-medium-file="http://www.pureglam.tv/wp-content/uploads/2014/05/Paulaner-Biergarten-The-Westin-Grand-Hotel-Muenchen-Haxen-Bayrische-Schmankerl-078-300x200.jpg" data-original-height="210" alt="Paulaner Biergarten im The Westin Grand Hotel München - Arabellastraße - Gemütliche Stimmung bei jedem Wetter - Haxen - Bier und bayrische Schmankerl" data-original-width="314" data-image-meta="{"aperture":"2.8","credit":"Mark Blake Photo","camera":"Canon EOS 5D Mark III","caption":"Paulaner Biergarten im The Westin Grand Hotel M\u00fcnchen - Arabellastra\u00dfe - Gem\u00fctliche Stimmung bei jedem Wetter - Haxen - Bier und bayrische Schmankerl","created_timestamp":"1401207545","copyright":"www.markblake-photo.com - all rights reserved","focal_length":"24","iso":"1000","shutter_speed":"0.033333333333333","title":"Paulaner Biergarten im The Westin Grand Hotel M\u00fcnchen - Arabell"}" data-large-file="http://www.pureglam.tv/wp-content/uploads/2014/05/Paulaner-Biergarten-The-Westin-Grand-Hotel-Muenchen-Haxen-Bayrische-Schmankerl-078-1024x682.jpg" />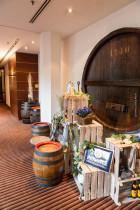 Paulaner Biergarten im The Westin Grand Hotel München – Arabellastraße – Gemütliche Stimmung bei jedem Wetter – Haxen – Bier und bayrische Schmankerl
" data-orig-size="1200,1800" title="Paulaner Biergarten im The Westin Grand Hotel München - Arabell" data-image-title="Paulaner Biergarten im The Westin Grand Hotel München – Arabell" align="left" data-orig-file="http://www.pureglam.tv/wp-content/uploads/2014/05/Paulaner-Biergarten-The-Westin-Grand-Hotel-Muenchen-Haxen-Bayrische-Schmankerl-079.jpg" style="width:140px; height:210px;" data-recalc-dims="1" data-medium-file="http://www.pureglam.tv/wp-content/uploads/2014/05/Paulaner-Biergarten-The-Westin-Grand-Hotel-Muenchen-Haxen-Bayrische-Schmankerl-079-200x300.jpg" data-original-height="210" alt="Paulaner Biergarten im The Westin Grand Hotel München - Arabellastraße - Gemütliche Stimmung bei jedem Wetter - Haxen - Bier und bayrische Schmankerl" data-original-width="140" data-image-meta="{"aperture":"2.8","credit":"Mark Blake Photo","camera":"Canon EOS 5D Mark III","caption":"Paulaner Biergarten im The Westin Grand Hotel M\u00fcnchen - Arabellastra\u00dfe - Gem\u00fctliche Stimmung bei jedem Wetter - Haxen - Bier und bayrische Schmankerl","created_timestamp":"1401207901","copyright":"www.markblake-photo.com - all rights reserved","focal_length":"24","iso":"1000","shutter_speed":"0.025","title":"Paulaner Biergarten im The Westin Grand Hotel M\u00fcnchen - Arabell"}" data-large-file="http://www.pureglam.tv/wp-content/uploads/2014/05/Paulaner-Biergarten-The-Westin-Grand-Hotel-Muenchen-Haxen-Bayrische-Schmankerl-079-682x1024.jpg" />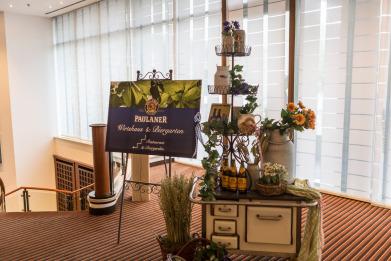 Paulaner Biergarten im The Westin Grand Hotel München – Arabellastraße – Gemütliche Stimmung bei jedem Wetter – Haxen – Bier und bayrische Schmankerl
" data-orig-size="1200,800" title="Paulaner Biergarten im The Westin Grand Hotel München - Arabell" data-image-title="Paulaner Biergarten im The Westin Grand Hotel München – Arabell" align="left" data-orig-file="http://www.pureglam.tv/wp-content/uploads/2014/05/Paulaner-Biergarten-The-Westin-Grand-Hotel-Muenchen-Haxen-Bayrische-Schmankerl-080.jpg" style="width:391px; height:261px;" data-recalc-dims="1" data-medium-file="http://www.pureglam.tv/wp-content/uploads/2014/05/Paulaner-Biergarten-The-Westin-Grand-Hotel-Muenchen-Haxen-Bayrische-Schmankerl-080-300x200.jpg" data-original-height="261" alt="Paulaner Biergarten im The Westin Grand Hotel München - Arabellastraße - Gemütliche Stimmung bei jedem Wetter - Haxen - Bier und bayrische Schmankerl" data-original-width="391" data-image-meta="{"aperture":"2.8","credit":"Mark Blake Photo","camera":"Canon EOS 5D Mark III","caption":"Paulaner Biergarten im The Westin Grand Hotel M\u00fcnchen - Arabellastra\u00dfe - Gem\u00fctliche Stimmung bei jedem Wetter - Haxen - Bier und bayrische Schmankerl","created_timestamp":"1401208112","copyright":"www.markblake-photo.com - all rights reserved","focal_length":"32","iso":"320","shutter_speed":"0.033333333333333","title":"Paulaner Biergarten im The Westin Grand Hotel M\u00fcnchen - Arabell"}" data-large-file="http://www.pureglam.tv/wp-content/uploads/2014/05/Paulaner-Biergarten-The-Westin-Grand-Hotel-Muenchen-Haxen-Bayrische-Schmankerl-080-1024x682.jpg" />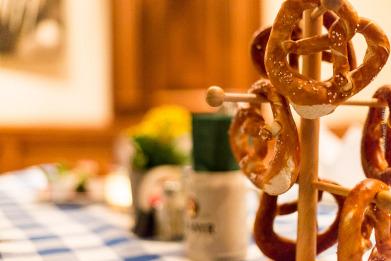 Paulaner Biergarten im The Westin Grand Hotel München – Arabellastraße – Gemütliche Stimmung bei jedem Wetter – Haxen – Bier und bayrische Schmankerl
" data-orig-size="1200,800" title="Paulaner Biergarten im The Westin Grand Hotel München - Arabell" data-image-title="Paulaner Biergarten im The Westin Grand Hotel München – Arabell" align="left" data-orig-file="http://www.pureglam.tv/wp-content/uploads/2014/05/Paulaner-Biergarten-The-Westin-Grand-Hotel-Muenchen-Haxen-Bayrische-Schmankerl-081.jpg" style="width:391px; height:261px;" data-recalc-dims="1" data-medium-file="http://www.pureglam.tv/wp-content/uploads/2014/05/Paulaner-Biergarten-The-Westin-Grand-Hotel-Muenchen-Haxen-Bayrische-Schmankerl-081-300x200.jpg" data-original-height="261" alt="Paulaner Biergarten im The Westin Grand Hotel München - Arabellastraße - Gemütliche Stimmung bei jedem Wetter - Haxen - Bier und bayrische Schmankerl" data-original-width="391" data-image-meta="{"aperture":"1.4","credit":"Mark Blake Photo","camera":"Canon EOS 5D Mark III","caption":"Paulaner Biergarten im The Westin Grand Hotel M\u00fcnchen - Arabellastra\u00dfe - Gem\u00fctliche Stimmung bei jedem Wetter - Haxen - Bier und bayrische Schmankerl","created_timestamp":"1401216240","copyright":"www.markblake-photo.com - all rights reserved","focal_length":"50","iso":"8000","shutter_speed":"0.00125","title":"Paulaner Biergarten im The Westin Grand Hotel M\u00fcnchen - Arabell"}" data-large-file="http://www.pureglam.tv/wp-content/uploads/2014/05/Paulaner-Biergarten-The-Westin-Grand-Hotel-Muenchen-Haxen-Bayrische-Schmankerl-081-1024x682.jpg" />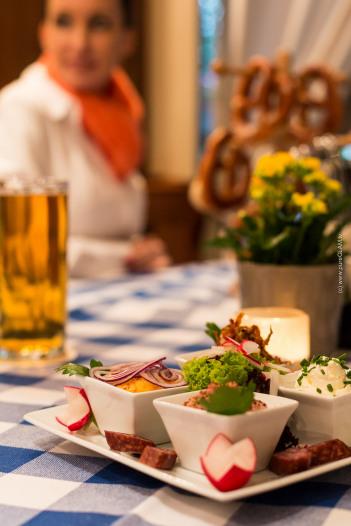 Paulaner Biergarten im The Westin Grand Hotel München – Arabellastraße – Gemütliche Stimmung bei jedem Wetter – Haxen – Bier und bayrische Schmankerl
" data-orig-size="1200,1800" title="Paulaner Biergarten im The Westin Grand Hotel München - Arabell" data-image-title="Paulaner Biergarten im The Westin Grand Hotel München – Arabell" align="left" data-orig-file="http://www.pureglam.tv/wp-content/uploads/2014/05/Paulaner-Biergarten-The-Westin-Grand-Hotel-Muenchen-Haxen-Bayrische-Schmankerl-082.jpg" style="width:351px; height:526px;" data-recalc-dims="1" data-medium-file="http://www.pureglam.tv/wp-content/uploads/2014/05/Paulaner-Biergarten-The-Westin-Grand-Hotel-Muenchen-Haxen-Bayrische-Schmankerl-082-200x300.jpg" data-original-height="526" alt="Paulaner Biergarten im The Westin Grand Hotel München - Arabellastraße - Gemütliche Stimmung bei jedem Wetter - Haxen - Bier und bayrische Schmankerl" data-original-width="351" data-image-meta="{"aperture":"3.2","credit":"Mark Blake Photo","camera":"Canon EOS 5D Mark III","caption":"Paulaner Biergarten im The Westin Grand Hotel M\u00fcnchen - Arabellastra\u00dfe - Gem\u00fctliche Stimmung bei jedem Wetter - Haxen - Bier und bayrische Schmankerl","created_timestamp":"1401216330","copyright":"www.markblake-photo.com - all rights reserved","focal_length":"50","iso":"1000","shutter_speed":"0.02","title":"Paulaner Biergarten im The Westin Grand Hotel M\u00fcnchen - Arabell"}" data-large-file="http://www.pureglam.tv/wp-content/uploads/2014/05/Paulaner-Biergarten-The-Westin-Grand-Hotel-Muenchen-Haxen-Bayrische-Schmankerl-082-682x1024.jpg" />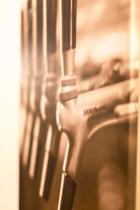 Paulaner Biergarten im The Westin Grand Hotel München – Arabellastraße – Gemütliche Stimmung bei jedem Wetter – Haxen – Bier und bayrische Schmankerl
" data-orig-size="1200,1800" title="Paulaner Biergarten im The Westin Grand Hotel München - Arabell" data-image-title="Paulaner Biergarten im The Westin Grand Hotel München – Arabell" align="left" data-orig-file="http://www.pureglam.tv/wp-content/uploads/2014/05/Paulaner-Biergarten-The-Westin-Grand-Hotel-Muenchen-Haxen-Bayrische-Schmankerl-083.jpg" style="width:140px; height:210px;" data-recalc-dims="1" data-medium-file="http://www.pureglam.tv/wp-content/uploads/2014/05/Paulaner-Biergarten-The-Westin-Grand-Hotel-Muenchen-Haxen-Bayrische-Schmankerl-083-200x300.jpg" data-original-height="210" alt="Paulaner Biergarten im The Westin Grand Hotel München - Arabellastraße - Gemütliche Stimmung bei jedem Wetter - Haxen - Bier und bayrische Schmankerl" data-original-width="140" data-image-meta="{"aperture":"1.4","credit":"Mark Blake Photo","camera":"Canon EOS 5D Mark III","caption":"Paulaner Biergarten im The Westin Grand Hotel M\u00fcnchen - Arabellastra\u00dfe - Gem\u00fctliche Stimmung bei jedem Wetter - Haxen - Bier und bayrische Schmankerl","created_timestamp":"1401217863","copyright":"www.markblake-photo.com - all rights reserved","focal_length":"50","iso":"250","shutter_speed":"0.02","title":"Paulaner Biergarten im The Westin Grand Hotel M\u00fcnchen - Arabell"}" data-large-file="http://www.pureglam.tv/wp-content/uploads/2014/05/Paulaner-Biergarten-The-Westin-Grand-Hotel-Muenchen-Haxen-Bayrische-Schmankerl-083-682x1024.jpg" />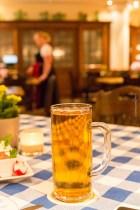 Paulaner Biergarten im The Westin Grand Hotel München – Arabellastraße – Gemütliche Stimmung bei jedem Wetter – Haxen – Bier und bayrische Schmankerl
" data-orig-size="1200,1800" title="Paulaner Biergarten im The Westin Grand Hotel München - Arabell" data-image-title="Paulaner Biergarten im The Westin Grand Hotel München – Arabell" align="left" data-orig-file="http://www.pureglam.tv/wp-content/uploads/2014/05/Paulaner-Biergarten-The-Westin-Grand-Hotel-Muenchen-Haxen-Bayrische-Schmankerl-084.jpg" style="width:140px; height:210px;" data-recalc-dims="1" data-medium-file="http://www.pureglam.tv/wp-content/uploads/2014/05/Paulaner-Biergarten-The-Westin-Grand-Hotel-Muenchen-Haxen-Bayrische-Schmankerl-084-200x300.jpg" data-original-height="210" alt="Paulaner Biergarten im The Westin Grand Hotel München - Arabellastraße - Gemütliche Stimmung bei jedem Wetter - Haxen - Bier und bayrische Schmankerl" data-original-width="140" data-image-meta="{"aperture":"5.6","credit":"Mark Blake Photo","camera":"Canon EOS 5D Mark III","caption":"Paulaner Biergarten im The Westin Grand Hotel M\u00fcnchen - Arabellastra\u00dfe - Gem\u00fctliche Stimmung bei jedem Wetter - Haxen - Bier und bayrische Schmankerl","created_timestamp":"1401217995","copyright":"www.markblake-photo.com - all rights reserved","focal_length":"50","iso":"6400","shutter_speed":"0.02","title":"Paulaner Biergarten im The Westin Grand Hotel M\u00fcnchen - Arabell"}" data-large-file="http://www.pureglam.tv/wp-content/uploads/2014/05/Paulaner-Biergarten-The-Westin-Grand-Hotel-Muenchen-Haxen-Bayrische-Schmankerl-084-682x1024.jpg" />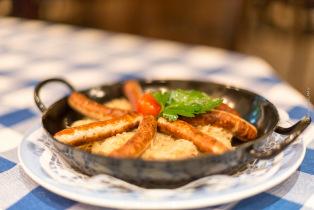 Paulaner Biergarten im The Westin Grand Hotel München – Arabellastraße – Gemütliche Stimmung bei jedem Wetter – Haxen – Bier und bayrische Schmankerl
" data-orig-size="1200,800" title="Paulaner Biergarten im The Westin Grand Hotel München - Arabell" data-image-title="Paulaner Biergarten im The Westin Grand Hotel München – Arabell" align="left" data-orig-file="http://www.pureglam.tv/wp-content/uploads/2014/05/Paulaner-Biergarten-The-Westin-Grand-Hotel-Muenchen-Haxen-Bayrische-Schmankerl-085.jpg" style="width:314px; height:210px;" data-recalc-dims="1" data-medium-file="http://www.pureglam.tv/wp-content/uploads/2014/05/Paulaner-Biergarten-The-Westin-Grand-Hotel-Muenchen-Haxen-Bayrische-Schmankerl-085-300x200.jpg" data-original-height="210" alt="Paulaner Biergarten im The Westin Grand Hotel München - Arabellastraße - Gemütliche Stimmung bei jedem Wetter - Haxen - Bier und bayrische Schmankerl" data-original-width="314" data-image-meta="{"aperture":"1.4","credit":"Mark Blake Photo","camera":"Canon EOS 5D Mark III","caption":"Paulaner Biergarten im The Westin Grand Hotel M\u00fcnchen - Arabellastra\u00dfe - Gem\u00fctliche Stimmung bei jedem Wetter - Haxen - Bier und bayrische Schmankerl","created_timestamp":"1401218081","copyright":"www.markblake-photo.com - all rights reserved","focal_length":"50","iso":"400","shutter_speed":"0.02","title":"Paulaner Biergarten im The Westin Grand Hotel M\u00fcnchen - Arabell"}" data-large-file="http://www.pureglam.tv/wp-content/uploads/2014/05/Paulaner-Biergarten-The-Westin-Grand-Hotel-Muenchen-Haxen-Bayrische-Schmankerl-085-1024x682.jpg" />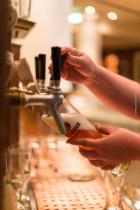 Paulaner Biergarten im The Westin Grand Hotel München – Arabellastraße – Gemütliche Stimmung bei jedem Wetter – Haxen – Bier und bayrische Schmankerl
" data-orig-size="1200,1800" title="Paulaner Biergarten im The Westin Grand Hotel München - Arabell" data-image-title="Paulaner Biergarten im The Westin Grand Hotel München – Arabell" align="left" data-orig-file="http://www.pureglam.tv/wp-content/uploads/2014/05/Paulaner-Biergarten-The-Westin-Grand-Hotel-Muenchen-Haxen-Bayrische-Schmankerl-086.jpg" style="width:140px; height:210px;" data-recalc-dims="1" data-medium-file="http://www.pureglam.tv/wp-content/uploads/2014/05/Paulaner-Biergarten-The-Westin-Grand-Hotel-Muenchen-Haxen-Bayrische-Schmankerl-086-200x300.jpg" data-original-height="210" alt="Paulaner Biergarten im The Westin Grand Hotel München - Arabellastraße - Gemütliche Stimmung bei jedem Wetter - Haxen - Bier und bayrische Schmankerl" data-original-width="140" data-image-meta="{"aperture":"1.4","credit":"Mark Blake Photo","camera":"Canon EOS 5D Mark III","caption":"Paulaner Biergarten im The Westin Grand Hotel M\u00fcnchen - Arabellastra\u00dfe - Gem\u00fctliche Stimmung bei jedem Wetter - Haxen - Bier und bayrische Schmankerl","created_timestamp":"1401218782","copyright":"www.markblake-photo.com - all rights reserved","focal_length":"50","iso":"250","shutter_speed":"0.025","title":"Paulaner Biergarten im The Westin Grand Hotel M\u00fcnchen - Arabell"}" data-large-file="http://www.pureglam.tv/wp-content/uploads/2014/05/Paulaner-Biergarten-The-Westin-Grand-Hotel-Muenchen-Haxen-Bayrische-Schmankerl-086-682x1024.jpg" />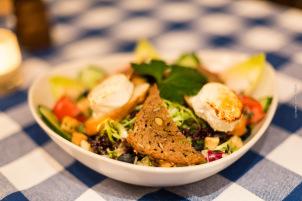 Paulaner Biergarten im The Westin Grand Hotel München – Arabellastraße – Gemütliche Stimmung bei jedem Wetter – Haxen – Bier und bayrische Schmankerl
" data-orig-size="1200,800" title="Paulaner Biergarten im The Westin Grand Hotel München - Arabell" data-image-title="Paulaner Biergarten im The Westin Grand Hotel München – Arabell" align="left" data-orig-file="http://www.pureglam.tv/wp-content/uploads/2014/05/Paulaner-Biergarten-The-Westin-Grand-Hotel-Muenchen-Haxen-Bayrische-Schmankerl-087.jpg" style="width:302px; height:201px;" data-recalc-dims="1" data-medium-file="http://www.pureglam.tv/wp-content/uploads/2014/05/Paulaner-Biergarten-The-Westin-Grand-Hotel-Muenchen-Haxen-Bayrische-Schmankerl-087-300x200.jpg" data-original-height="201" alt="Paulaner Biergarten im The Westin Grand Hotel München - Arabellastraße - Gemütliche Stimmung bei jedem Wetter - Haxen - Bier und bayrische Schmankerl" data-original-width="302" data-image-meta="{"aperture":"1.4","credit":"Mark Blake Photo","camera":"Canon EOS 5D Mark III","caption":"Paulaner Biergarten im The Westin Grand Hotel M\u00fcnchen - Arabellastra\u00dfe - Gem\u00fctliche Stimmung bei jedem Wetter - Haxen - Bier und bayrische Schmankerl","created_timestamp":"1401218965","copyright":"www.markblake-photo.com - all rights reserved","focal_length":"50","iso":"200","shutter_speed":"0.025","title":"Paulaner Biergarten im The Westin Grand Hotel M\u00fcnchen - Arabell"}" data-large-file="http://www.pureglam.tv/wp-content/uploads/2014/05/Paulaner-Biergarten-The-Westin-Grand-Hotel-Muenchen-Haxen-Bayrische-Schmankerl-087-1024x682.jpg" />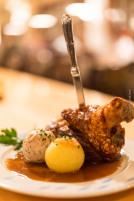 Paulaner Biergarten im The Westin Grand Hotel München – Arabellastraße – Gemütliche Stimmung bei jedem Wetter – Haxen – Bier und bayrische Schmankerl
" data-orig-size="1200,1800" title="Paulaner Biergarten im The Westin Grand Hotel München - Arabell" data-image-title="Paulaner Biergarten im The Westin Grand Hotel München – Arabell" align="left" data-orig-file="http://www.pureglam.tv/wp-content/uploads/2014/05/Paulaner-Biergarten-The-Westin-Grand-Hotel-Muenchen-Haxen-Bayrische-Schmankerl-088.jpg" style="width:134px; height:201px;" data-recalc-dims="1" data-medium-file="http://www.pureglam.tv/wp-content/uploads/2014/05/Paulaner-Biergarten-The-Westin-Grand-Hotel-Muenchen-Haxen-Bayrische-Schmankerl-088-200x300.jpg" data-original-height="201" alt="Paulaner Biergarten im The Westin Grand Hotel München - Arabellastraße - Gemütliche Stimmung bei jedem Wetter - Haxen - Bier und bayrische Schmankerl" data-original-width="134" data-image-meta="{"aperture":"1.4","credit":"Mark Blake Photo","camera":"Canon EOS 5D Mark III","caption":"Paulaner Biergarten im The Westin Grand Hotel M\u00fcnchen - Arabellastra\u00dfe - Gem\u00fctliche Stimmung bei jedem Wetter - Haxen - Bier und bayrische Schmankerl","created_timestamp":"1401220746","copyright":"www.markblake-photo.com - all rights reserved","focal_length":"50","iso":"500","shutter_speed":"0.025","title":"Paulaner Biergarten im The Westin Grand Hotel M\u00fcnchen - Arabell"}" data-large-file="http://www.pureglam.tv/wp-content/uploads/2014/05/Paulaner-Biergarten-The-Westin-Grand-Hotel-Muenchen-Haxen-Bayrische-Schmankerl-088-682x1024.jpg" />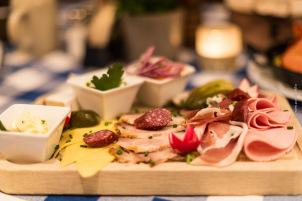 Paulaner Biergarten im The Westin Grand Hotel München – Arabellastraße – Gemütliche Stimmung bei jedem Wetter – Haxen – Bier und bayrische Schmankerl
" data-orig-size="1200,800" title="Paulaner Biergarten im The Westin Grand Hotel München - Arabell" data-image-title="Paulaner Biergarten im The Westin Grand Hotel München – Arabell" align="left" data-orig-file="http://www.pureglam.tv/wp-content/uploads/2014/05/Paulaner-Biergarten-The-Westin-Grand-Hotel-Muenchen-Haxen-Bayrische-Schmankerl-089.jpg" style="width:302px; height:201px;" data-recalc-dims="1" data-medium-file="http://www.pureglam.tv/wp-content/uploads/2014/05/Paulaner-Biergarten-The-Westin-Grand-Hotel-Muenchen-Haxen-Bayrische-Schmankerl-089-300x200.jpg" data-original-height="201" alt="Paulaner Biergarten im The Westin Grand Hotel München - Arabellastraße - Gemütliche Stimmung bei jedem Wetter - Haxen - Bier und bayrische Schmankerl" data-original-width="302" data-image-meta="{"aperture":"1.4","credit":"Mark Blake Photo","camera":"Canon EOS 5D Mark III","caption":"Paulaner Biergarten im The Westin Grand Hotel M\u00fcnchen - Arabellastra\u00dfe - Gem\u00fctliche Stimmung bei jedem Wetter - Haxen - Bier und bayrische Schmankerl","created_timestamp":"1401221504","copyright":"www.markblake-photo.com - all rights reserved","focal_length":"50","iso":"200","shutter_speed":"0.02","title":"Paulaner Biergarten im The Westin Grand Hotel M\u00fcnchen - Arabell"}" data-large-file="http://www.pureglam.tv/wp-content/uploads/2014/05/Paulaner-Biergarten-The-Westin-Grand-Hotel-Muenchen-Haxen-Bayrische-Schmankerl-089-1024x682.jpg" />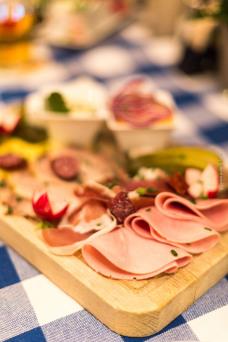 Paulaner Biergarten im The Westin Grand Hotel München – Arabellastraße – Gemütliche Stimmung bei jedem Wetter – Haxen – Bier und bayrische Schmankerl
" data-orig-size="1200,1800" title="Paulaner Biergarten im The Westin Grand Hotel München - Arabell" data-image-title="Paulaner Biergarten im The Westin Grand Hotel München – Arabell" align="left" data-orig-file="http://www.pureglam.tv/wp-content/uploads/2014/05/Paulaner-Biergarten-The-Westin-Grand-Hotel-Muenchen-Haxen-Bayrische-Schmankerl-090.jpg" style="width:228px; height:342px;" data-recalc-dims="1" data-medium-file="http://www.pureglam.tv/wp-content/uploads/2014/05/Paulaner-Biergarten-The-Westin-Grand-Hotel-Muenchen-Haxen-Bayrische-Schmankerl-090-200x300.jpg" data-original-height="342" alt="Paulaner Biergarten im The Westin Grand Hotel München - Arabellastraße - Gemütliche Stimmung bei jedem Wetter - Haxen - Bier und bayrische Schmankerl" data-original-width="228" data-image-meta="{"aperture":"1.4","credit":"Mark Blake Photo","camera":"Canon EOS 5D Mark III","caption":"Paulaner Biergarten im The Westin Grand Hotel M\u00fcnchen - Arabellastra\u00dfe - Gem\u00fctliche Stimmung bei jedem Wetter - Haxen - Bier und bayrische Schmankerl","created_timestamp":"1401221517","copyright":"www.markblake-photo.com - all rights reserved","focal_length":"50","iso":"125","shutter_speed":"0.025","title":"Paulaner Biergarten im The Westin Grand Hotel M\u00fcnchen - Arabell"}" data-large-file="http://www.pureglam.tv/wp-content/uploads/2014/05/Paulaner-Biergarten-The-Westin-Grand-Hotel-Muenchen-Haxen-Bayrische-Schmankerl-090-682x1024.jpg" />
Paulaner Biergarten im The Westin Grand Hotel München – Arabellastraße – Gemütliche Stimmung bei jedem Wetter – Haxen – Bier und bayrische Schmankerl
" data-orig-size="1200,800" title="Paulaner Biergarten im The Westin Grand Hotel München - Arabell" data-image-title="Paulaner Biergarten im The Westin Grand Hotel München – Arabell" align="left" data-orig-file="http://www.pureglam.tv/wp-content/uploads/2014/05/Paulaner-Biergarten-The-Westin-Grand-Hotel-Muenchen-Haxen-Bayrische-Schmankerl-091.jpg" style="width:514px; height:342px;" data-recalc-dims="1" data-medium-file="http://www.pureglam.tv/wp-content/uploads/2014/05/Paulaner-Biergarten-The-Westin-Grand-Hotel-Muenchen-Haxen-Bayrische-Schmankerl-091-300x200.jpg" data-original-height="342" alt="Paulaner Biergarten im The Westin Grand Hotel München - Arabellastraße - Gemütliche Stimmung bei jedem Wetter - Haxen - Bier und bayrische Schmankerl" data-original-width="514" data-image-meta="{"aperture":"2.8","credit":"Mark Blake Photo","camera":"Canon EOS 5D Mark III","caption":"Paulaner Biergarten im The Westin Grand Hotel M\u00fcnchen - Arabellastra\u00dfe - Gem\u00fctliche Stimmung bei jedem Wetter - Haxen - Bier und bayrische Schmankerl","created_timestamp":"1401221546","copyright":"www.markblake-photo.com - all rights reserved","focal_length":"50","iso":"1250","shutter_speed":"0.025","title":"Paulaner Biergarten im The Westin Grand Hotel M\u00fcnchen - Arabell"}" data-large-file="http://www.pureglam.tv/wp-content/uploads/2014/05/Paulaner-Biergarten-The-Westin-Grand-Hotel-Muenchen-Haxen-Bayrische-Schmankerl-091-1024x682.jpg" />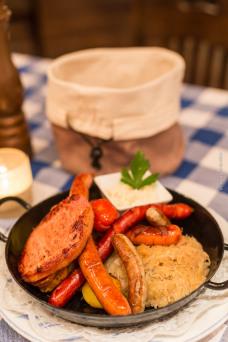 Paulaner Biergarten im The Westin Grand Hotel München – Arabellastraße – Gemütliche Stimmung bei jedem Wetter – Haxen – Bier und bayrische Schmankerl
" data-orig-size="1200,1800" title="Paulaner Biergarten im The Westin Grand Hotel München - Arabell" data-image-title="Paulaner Biergarten im The Westin Grand Hotel München – Arabell" align="left" data-orig-file="http://www.pureglam.tv/wp-content/uploads/2014/05/Paulaner-Biergarten-The-Westin-Grand-Hotel-Muenchen-Haxen-Bayrische-Schmankerl-092.jpg" style="width:228px; height:342px;" data-recalc-dims="1" data-medium-file="http://www.pureglam.tv/wp-content/uploads/2014/05/Paulaner-Biergarten-The-Westin-Grand-Hotel-Muenchen-Haxen-Bayrische-Schmankerl-092-200x300.jpg" data-original-height="342" alt="Paulaner Biergarten im The Westin Grand Hotel München - Arabellastraße - Gemütliche Stimmung bei jedem Wetter - Haxen - Bier und bayrische Schmankerl" data-original-width="228" data-image-meta="{"aperture":"2.8","credit":"Mark Blake Photo","camera":"Canon EOS 5D Mark III","caption":"Paulaner Biergarten im The Westin Grand Hotel M\u00fcnchen - Arabellastra\u00dfe - Gem\u00fctliche Stimmung bei jedem Wetter - Haxen - Bier und bayrische Schmankerl","created_timestamp":"1401221563","copyright":"www.markblake-photo.com - all rights reserved","focal_length":"50","iso":"1250","shutter_speed":"0.025","title":"Paulaner Biergarten im The Westin Grand Hotel M\u00fcnchen - Arabell"}" data-large-file="http://www.pureglam.tv/wp-content/uploads/2014/05/Paulaner-Biergarten-The-Westin-Grand-Hotel-Muenchen-Haxen-Bayrische-Schmankerl-092-682x1024.jpg" />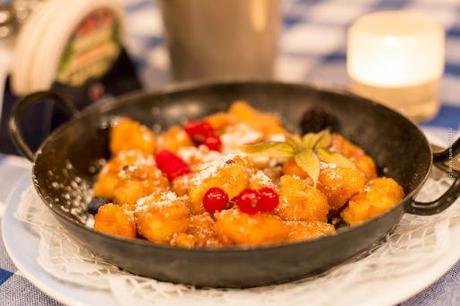 Paulaner Biergarten im The Westin Grand Hotel München – Arabellastraße – Gemütliche Stimmung bei jedem Wetter – Haxen – Bier und bayrische Schmankerl
" data-orig-size="1200,800" title="Paulaner Biergarten im The Westin Grand Hotel München - Arabell" data-image-title="Paulaner Biergarten im The Westin Grand Hotel München – Arabell" align="left" data-orig-file="http://www.pureglam.tv/wp-content/uploads/2014/05/Paulaner-Biergarten-The-Westin-Grand-Hotel-Muenchen-Haxen-Bayrische-Schmankerl-093.jpg" style="width:514px; height:342px;" data-recalc-dims="1" data-medium-file="http://www.pureglam.tv/wp-content/uploads/2014/05/Paulaner-Biergarten-The-Westin-Grand-Hotel-Muenchen-Haxen-Bayrische-Schmankerl-093-300x200.jpg" data-original-height="342" alt="Paulaner Biergarten im The Westin Grand Hotel München - Arabellastraße - Gemütliche Stimmung bei jedem Wetter - Haxen - Bier und bayrische Schmankerl" data-original-width="514" data-image-meta="{"aperture":"2.8","credit":"Mark Blake Photo","camera":"Canon EOS 5D Mark III","caption":"Paulaner Biergarten im The Westin Grand Hotel M\u00fcnchen - Arabellastra\u00dfe - Gem\u00fctliche Stimmung bei jedem Wetter - Haxen - Bier und bayrische Schmankerl","created_timestamp":"1401226529","copyright":"www.markblake-photo.com - all rights reserved","focal_length":"50","iso":"1000","shutter_speed":"0.025","title":"Paulaner Biergarten im The Westin Grand Hotel M\u00fcnchen - Arabell"}" data-large-file="http://www.pureglam.tv/wp-content/uploads/2014/05/Paulaner-Biergarten-The-Westin-Grand-Hotel-Muenchen-Haxen-Bayrische-Schmankerl-093-1024x682.jpg" />