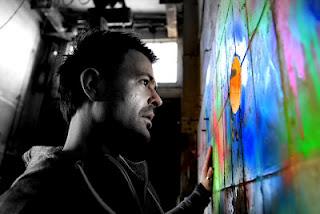 Noir, DJ, Labelchef, Musikliebhaber veröffentlich alle 1 bis 2 Monate seine Recommends, was auf Deutsch bedeutet seine Empfehlungen. In diesem 2 Stunden stellt er uns die neuesten Sahnestücke seines Labels und seine Favoriten vor. Wie sagt er selbst so schön, die Tracks die er liebt, die er spielt und die andere spielen sollten. Klasse Musikgeschmack hat er auf jeden Fall, soviel ist sicher.
Noir Recommends // May/June 2012 (episode 11)
Download
Get into the world of
what Noir likes
what Noir plays in the clubs and
what Noir thinks you should play too.
TrackID:
01. Sailer & I - Tough Love (Aril Brikha Remix) - Art Of Vengeance
02. Bukka & Molinari - Mind Games (Original Mix) - Exploited
03. Larse - Those Of You (Original Mix) - Noir Music
04. Millok & Zigelli - Feel Me (Mario Basanov Remix) - NM2
05. Hunter/Game - Under (Original Mix) - Diynamic
06. Ilves & Migova - Femme Desire (Adana Twins Remix) - Noir Music
07. Jack Dixon - Lose Myself (Dauwd Remix) - Skint Records
08. Finnebassen - Touching Me (Original Mix) - Noir Music
09. Justin Martin - Dont Go (Original Mix) - Dirtybird
10. N - Lucy In The Sky With Pearls (Original Mix) - Exploited
11. Deadecho - Made For You (Original Mix) - My Favourite Robot
12. Tom Flynn - Truth Hurts (Original Mix) - Hyper Colour
13. Deniz Kurtel & Tanner Ross - The Beat Drops (Extended Version) - Wolf & Lamb
14. Habischman & Plus Me - Time To Fall (Original Mix) - Noir Music
15. The Saint Petersburg Disco Spin Club - Divine (Vincenzo Remix) - Whats In The Box Records
16. Andre Crom - Reality (Dusky Remix) - Off Records
17. Hector Couto - Lights Off (Original Mix) - Remote Area
18. David Keno - Villains (Daniel Dexter Remix) - NM2
19. Bunte Bummler - Come Together (Original Mix) - 8Bit
20. Gavin Herlihy - Positive Things (Inxec & Droog Remix) - Get Physical
21. Shenoda - Chasing Clouds (Original Mix) - Hyper Colour
22. Hot Since 82 - Hit & Run (Original Mix) - Noir Music
23. Blond:ish - In My Head (Original Mix) - Get Physical
24. Santé - Protection (Lula Circus Remix) - NM2
www.facebook.com/Noir.Face
http://noirmusic.podomatic.com
/
Label: Varius Labels Artist: VA
Title: Recommends
Format: Mp3Source: SoundloudCat#.:  -