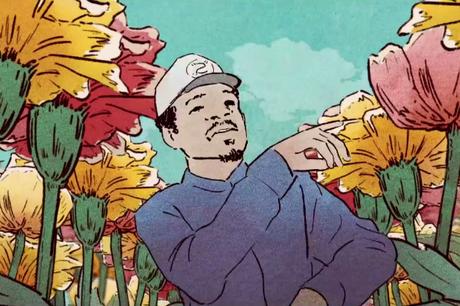 Supa Bwe and Chance The Rapper get animated in their new video for " Fool Wit It Freestyle." While floating over Cam O'bi's unwinding production, the Chicago rappers - one undersized, one oversized - wander through nature in Abel Gray's Nintendo-inspired clip.
"I tried not to think too deeply into the narrative here and just focus on creating an atmosphere," Gray says of the video. "The song is very free flowing and loosely structured and I wanted to mirror that in the visual. A peaceful, flowery meadow was where the track took me. From there, I just had to find an interesting way to have Chance and Supa move through that environment. Some of the colours and themes are kind of inspired by the old Mario games, which I don't think the beat would sound out of place in."
"Fool Wit It Freestyle" is taken from Supa Bwe's latest mixtape, Dead Again 3.
Watch below...
Related: Chance The Rapper Stars In His Own Kit Kat Commercial