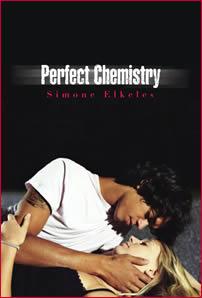 (c) Walker

Simone Elkeles, Perfect Chemistry
At Fairfield High School, on the outskirts of Chicago, everyone knows that south siders and north siders aren't ecactly compatible elements. So when head cheerleader Brittany Ellis and gang member Alex Fuentes are forced to be lab partners in chemistry class, the results are bound to be explosive. But neither teen is prepared for the most surprising chemical reaction of all - love. Can they break through the stereotypes and misconceptions that threaten to keep them apart?
Rückentext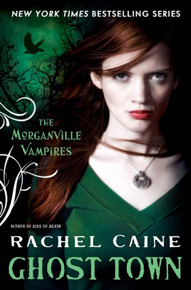 (c) NAL
Rachel Caine, Ghost Town
Es ist wirklich, wirklich schlimm, dass dieser Band ein ganzes Stück größer ist als seine Vorgänger. Denken die in dem Verlag auch mal? Immerhin war ich schon vorgewarnt von anderen Fans der Serie. Grausam.
Despite their obvious differences, the human and vampire residents of Morganville have learned to coexist, but that doesn't stop genius student Claire Danvers from keeping up her guard. While developing a new system to maintain the town's defenses, Claire discovers a way to use the vampires' powers to help keep outsiders from spreading news of Morganville's "unique" situation once they've crossed the city limits.But the new system has an unexpected and possibly deadly consequence: People inside the town start forgetting who and what they are - even the vampires. And when Claire's boyfriend, Shane, and her best friend, Eve, start treating her like a perfect stranger, Claire realizes she has to figure out a way to pull the plug on her experiment - before she forgets how to save herself ... and Morganville.
Rückentext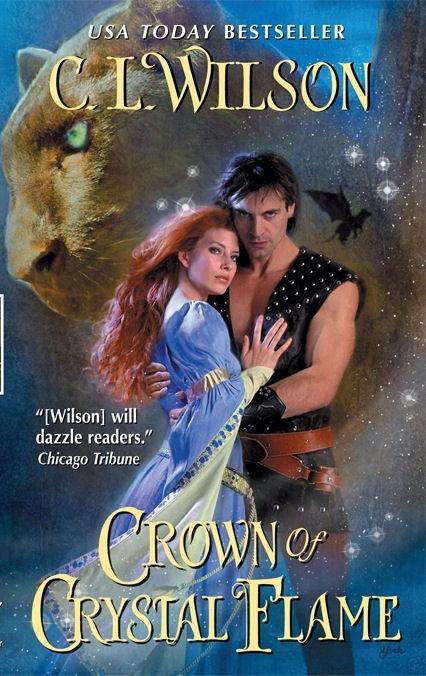 (c) Avon
C.L. Wilson, Crown of Crystal Flame
Wer aufmerksam war, hat's erraten: der erste Teil (Lord of the Fading Lands) hat mir gut gefallen. Die Folgebände trudeln jetzt in gemischter Reihenfolge bei mir ein.
A Song of Love won her heart.A Song of Darkness haunted her soul.A Song in the Dance would seal her fate.Seers had long foreseen an extraordinary destiny for Ellysetta Baristani. Already she had won the heart of the Fey King - the magnificent Rain, ever her ally, eternally her love. She had saved the offspring of the magical tairen and fought beside her legendary mate against the armies of Eld. But the most powerful - and dangerous - Verse of her Song had yet to be sung. As the final battle draws nigh and evil tightens its grip upon her soul - will Ellysetta secure the world for Light or plunge it into Darkness for all eternity? As she and Rain fight for each other, side by side, will they find a way to complete their truemate bond and defeat the evil High Mage of Eld before it's too late, or must they make the ultimate sacrifice to save their world?
Rückentext