Hello,
I'm very pleased to announce that I am the curator of the
1st Para-Pavilion at Organhaus in Chongqing, China.
For the pavilion I selected artists who I got in touch and friends with over the last 10 years in Berlin and elsewhere and with whom I wanted to share the opportunity of exhibiting in mainland China.
You can find more details about this project and the artists below and on the updated version of
NÉGATIF AGENTIF
in German
http://negatif-agentif.norbertbayer.de
and in Chinese
http://negatif-agentif.norbertbayer.de/index-zhongwen.html
(sorry for this constant language-mix)
I will try to keep you updated on the para-pavilion experience through the common web 2.0 applications.
You're invited to follow me there if you want to stay more updated:
http://twitter.com/#!/norbertbayer
https://plus.google.com/u/0/100953276432727516297?tab=Xh#100953276432727516297/posts
For all the others I hope to have good news in my next newsletter.
I want to say THANKY YOU & XIÈXIÈ to the participating artists, whose names are listed below.
And of course to Ursula Panhans-Bühler for inviting me to Chongqing!
From now on for next three weeks my slogan is:
Zàijiàn déguó, no zhongguó!
Many greetings
Norbert aka. Bái Níng Ruì
NÉGATIF AGENTIF
http://negatif-agentif.norbertbayer.de
at the 1st PARA-PAVILION CHONGQING
curated by Norbert Bayer
29. & 30. October 2011
ORGANHAUS Chongqing, China
http://www.organhaus.org/
Organhaus, 501 Art Space.
Huang Jueping
Jiu Longpo District
Chongqing, 400053
PR China
Participating artists:
Anne-Katrin Ahrens
Sarah Bohn
Frank de la Barrera
Françoise Cactus
John Francis Delaney
Vita Doll
Stefane Gruber
Nele Heitmeyer
Lisa Herfeldt
Alexander Hoepfner
Annika Kuhlmann
Gustav Mechlenburg
Doro Petersen
Pil and Galia Kollectiv
Julia Pfaller
Sabine Richter
Hank Schmidt in der Beek
Sonya Schönberger
Christoph Westermeier
Christof Zwiener
Supported by the Berlin Senate Cultural Affairs Department and the Goethe Institut Chongqing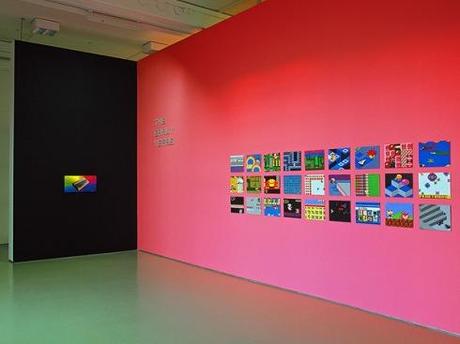 Mister Ministeck - Norbert Beyer