"City of Life"
Powerful and Gripping
Multi-Ethnic Movie about the UAE
It is something new: The United Arab Emirates are so far not known for a big movie industry. This changed last year, when the film "City of Life" hit the movie theatres in Dubai and made a prominent debut.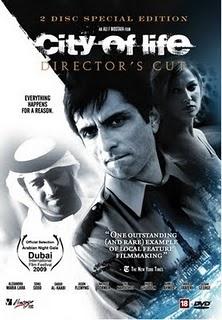 The multilingual film was written, directed and produced by the 28-year-old Ali F. Mostafa in 2009. It took a while until the openly critical film, that does not spare the Emirati nationals and their way of life, was finally allowed to be screened – but since then, it has been a wide success. 


The central plot of "City of Life"

revolves around three parallel lives, amongst many cultures in one city, Dubai. A privileged male Emirati youth at odds with his cultural identity and his less fortunate street smart friend; a disillusioned Indian taxi driver who bears an uncanny resemblance to a famous Bollywood star; and a former Romanian ballet dancer now working as a flight attendant and searching for love and companionship… 


These individuals all live in Dubai and their lives are about to collide for better and for worse in a city where ambition, growth and opportunity are encouraged and dreams can still manifest – for some…


Homepage "City of Life"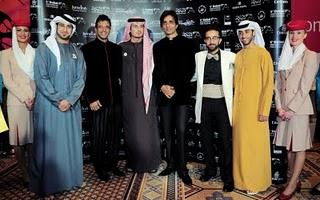 Cast and crew of 'City of Life'


The huge success took people by surprise – and started a heated debate about the multi-ethnic environment in Dubai and the conditions of life for some nationalities. Today, it is even shown in the entertainment programme of Emirates airlines: 
Arabian Business: 'City of Life' makes AED500,000 in opening weekend
Time Out Dubai: City of Life: The Dubai Movie
Emirates Airlines: City of Life in the Air
The only setback for Europeans: The DVD can currently only be bought in the Arab Gulf states – at local stores or online:
Weblink: Online Order 'City of Life'
I really find it a powerful and touching movie, casting a light on the different social aspects of the world-city Dubai and the people living in it. 
So get on an Emirates flight or have it brought back by your friends from the next holiday in Arabia!  :-) 


Management Consultant | Intercultural Trainer | University Lecturer
developing
culture
.com
.