Written by
PureGlam.tv
on
March 30, 2013
in
Instagram
with
0 Comments
Creating the Instagram summary once per month is always a wonderful reflection of the last month and what happend and changed, so I really enjoy taking a look back to the past. This month was more Germany orientated with city pictures of Munich and Berlin, my visit at the ITB Fair and the meeting and the Mexican Embassy.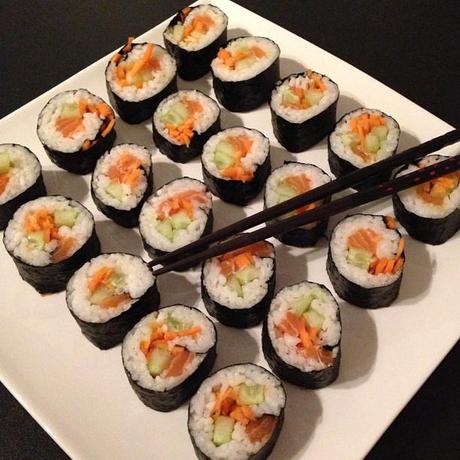 Yummy selfmade Sushi with Salmon – very easy to do and so delicious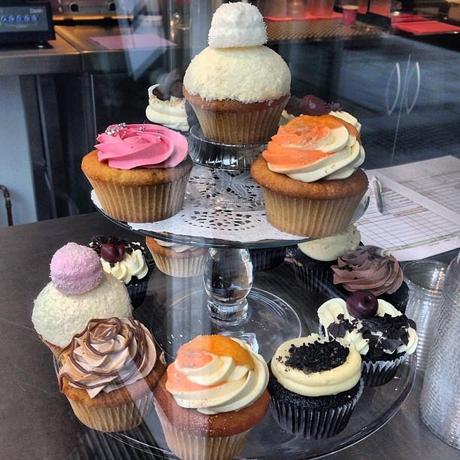 Yummy Cupcakes for my Instagram update – saw them in Munich
And a few moments for some food pictures, thinking about great locations I miss and where I have to go back in the near future (e.g. Westin Diplomat Resort Florida) and to share some cute moments during my day. If you have an instagram account, please contact me with your Instagram name and follow my account at @pureGLAMtv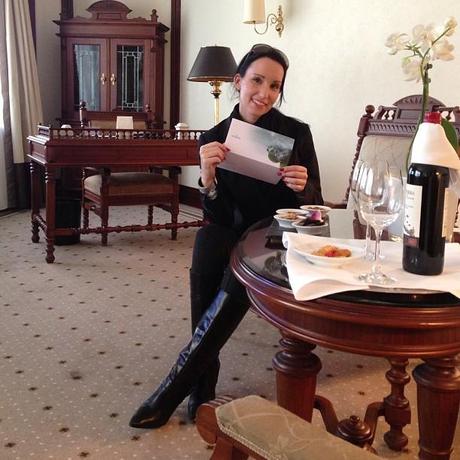 My stay at the Westin Grand Hotel Berlin – Wonderful Theme Suite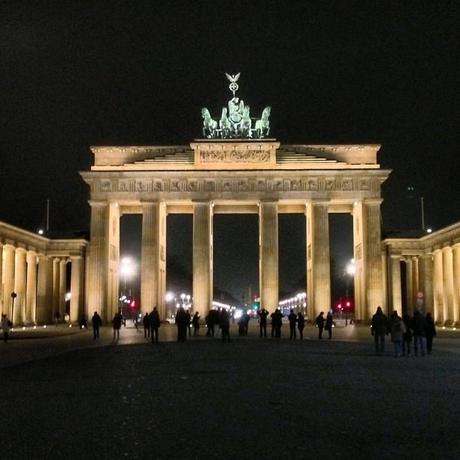 Evening impression of the famous Brandenburger Tor in Berlin on my Instagram profile
Wonderful lunch with great people at the Mexican Embassy in Berlin #mexicowithcondor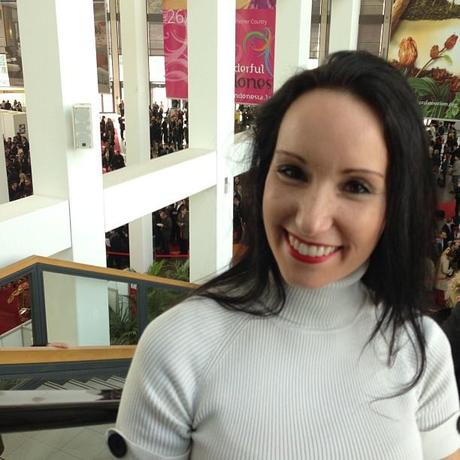 Me – travelblogger on the first day of the ITB fair with white minidress
I hope you all enjoy the different pictures and updates, please follow my instagram account and like the pictures. I wish you all and your families "Happy Easter" …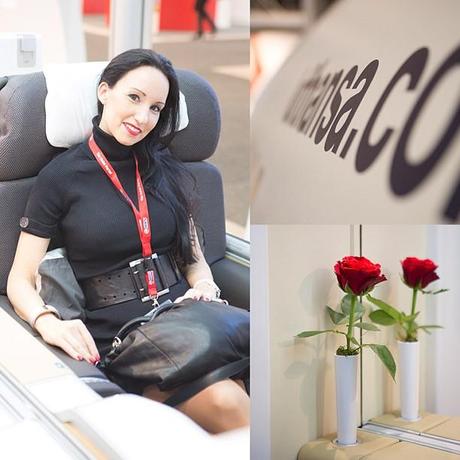 Relaxing at the Deutsche Lufthansa on their first and business class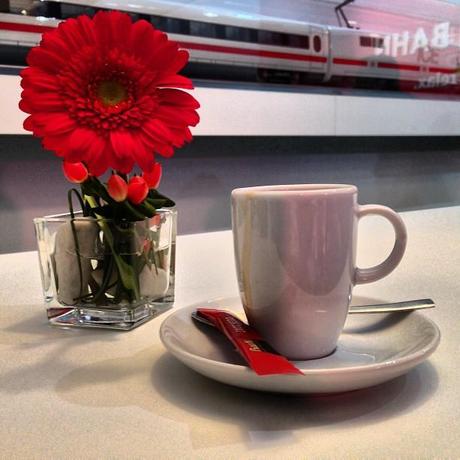 Time for a break at Deutsche Bahn – Quick espresso with the ICE train in the background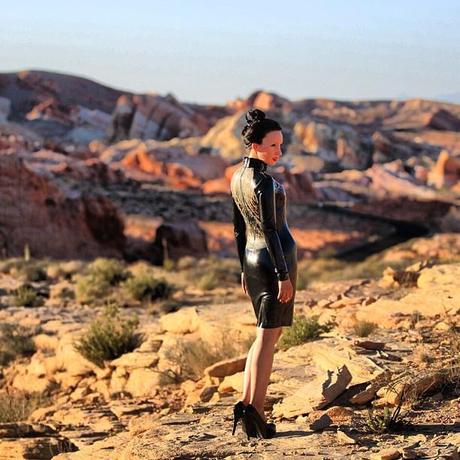 The calendar sheet for March 2013 – Fashion and Travel calendar 2013 with black minidress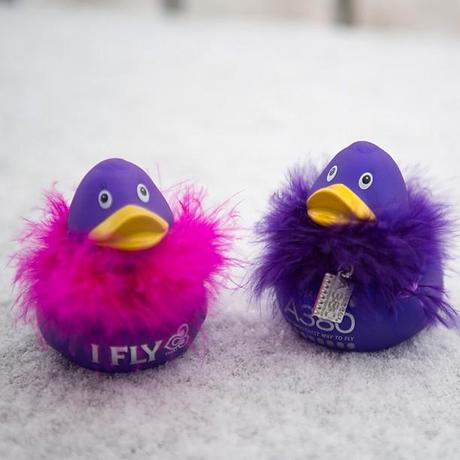 Typical frequent flyer ducks – this time – Thai Airways ducks in the snow – new A380 edition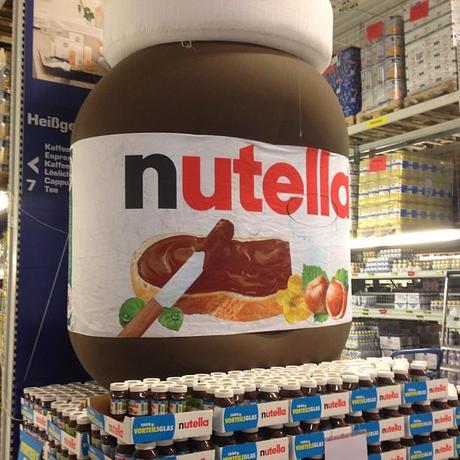 The biggest Nutella Chocolate Cream Glass on Instagram – with the regular glasses in front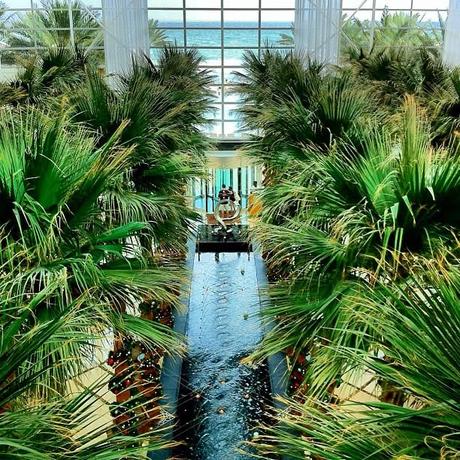 Instagram moments – a wonderful place to come back – Atrium of the Westin Diplomat Resort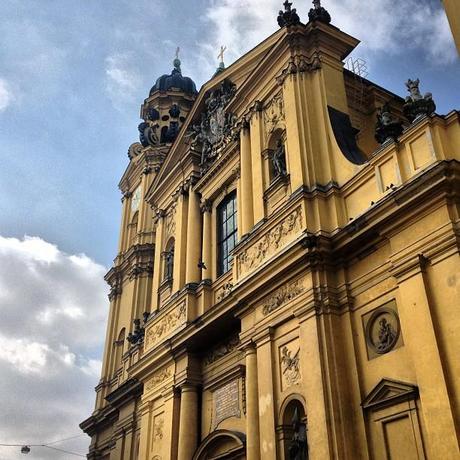 First spring moments in Munich at Instagram – with Theatinerkirche and blue sky at Odeonsplatz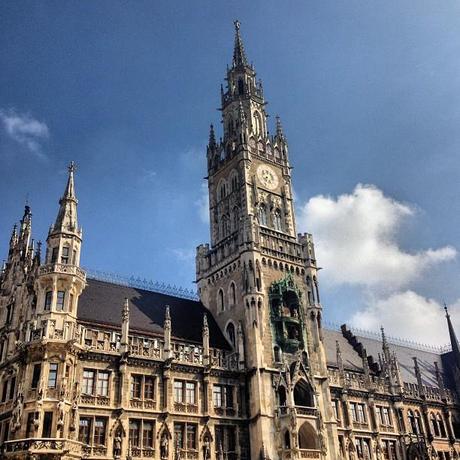 Instagram photo of Munich Marienplatz with Munich City Hall – blue sky and a few white clouds
(German version) Eine Instagram Gallerie jeden Monat auf das Neue zusammenzustellen ist immer wieder ein schöner Rückblick auf die letzten Wochen, was passiert ist und was sich verändert hat. Diesen Monat ein wenig mehr "Deutschland"-lastig, mit Fotos aus München und Berlin, von der ITB-Messe und einem Meeting in der mexikanischen Botschaft.
Genauso gab es in den letzten Wochen, dazu einige schöne Food-Instagram-Bilder, sowie ein Nachdenken der Gebiete, die man in letzter Zeit etwas vermisst hat (wie z.B. das Westin Diplomat Resort Florida), sowie einige schöne Momente, die einfach so zwischendurch passiert sind… Wenn Ihr einen Instagram Account habt, sendet mir bitte Eure Daten und folgt meinem Account @pureGLAMtv - ich hoffe ihr hinterlasst einen Kommentar und ich wünsche euch und euren Familien ein tolles Osterfest.