0
SHARES
Share on Facebook
Tweet on Twitter
Ein Wochenende nur mit Instagram klingt verlockend, dazu 200 der bekanntesten Instagram-User aus ganz Europa an einem Treffpunkt. Ein gemütliches Beisammensein am ersten Abend, der nächste Tag die Stadt erkunden und am Abschlusstag ein großes Brunch auf dem Berliner Flughafen Tempelhof. Normalerweise hätte ich es gar nicht wahr genommen, doch seit den Tagen mit ThomasCook zum Ironman Alcudia macht mir Instagram immer mehr Spass. Als die Einladung und Anfrage kam, ob ich auch nach Berlin kommen möchte, brauchte ich dann nicht mehr doppelt zu überlegen und habe sofort zugesagt.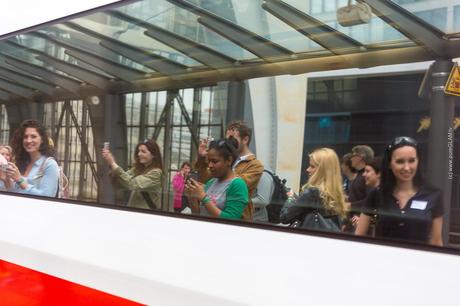 200 Instagram User in Berlin bei #EverchangingBerlin
Die Anmeldeliste für das Event las sich direkt wie das "Who-is-Who" des europäischen Instagram – die Follower-Zahlen bei vielen Usern "WOW" und die Bilder der User einfache atemberaubend. Thomas_K und AkuSepp kannte ich bereits aus Alcudia, aber auch Robert Jahns (nois7) war dabei und seine Bilder kannte ich schon seit einiger Zeit. Das Zusammenspielen von einem regulären Foto und einem wahnsinnigen Ideen und Nachbearbeitungen, geht in den Bereich "Kunst". Nicht ohne Grund, wird Robert Jahns häufig als Gesprächspartner für Magazine und Zeitungen angefragt.
Fehlen durften natürlich bei dem Event auch nicht "Uwa2000", die das Event mit organisiert hat und auch einen wunderbaren Style in Ihrem Portfolio hat, genau wie "JN", der ebenfalls tolle Fotos im Portfolio hat.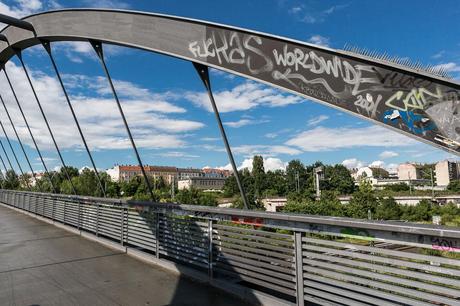 Drei Tage Instagram, drei Tage "Netzwerken" – drei Tage #EverchangingBerlin
Geteilt in drei Tage, einem gemütlichen Kennenlernen am ersten Abend mit DJ, Buffet und Absprache der nächsten Photowalks, über Stadterkundungen am Samstag und einem gemütlichen BBQ am Abend, bis hin zu einem Photowalk und Brunch am Abschlusstag auf dem ehemaligen Flughafen Tempelhof.
Die Besonderheit des Events, welches mir sofort aufgefallen ist, war die offene Art und der freundliche Umgang miteinander. Wer sich noch nicht kannte, tauschte sich sofort aus, es gab kein "Ich habe aber 500 Follower mehr als du", sondern viel eher die Frage, "wie machst du deine Fotos", "was ist dein Username" und was machst du am nächsten Tag für Erkundungen in Berlin.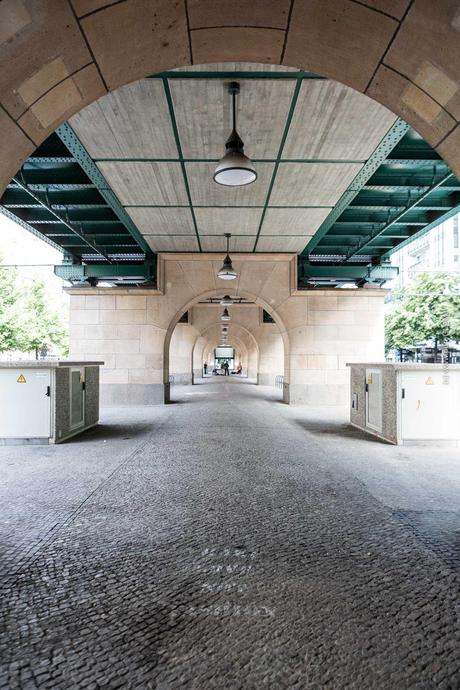 Nachdem ich meinen privaten "Photowalk" und Streetphotography mit Thomas_K schon in Alcudia machen durfte, habe ich Themen gesucht, die für mich nicht zum Alltag gehören. Zur Auswahl standen die folgenden Möglichkeiten:
Streetphotography
Architektur (Wandel der Berlin Architektur seit dem Fall der Mauer)
Urban Landscape (Prenzlauer Berg und Osten der Stadt, Mauerpark und Grenzbereich zwischen Westen und Osten der Stadt
Urban Exploration (Überraschung)
Portrait (Möglichkeiten für besondere Portraits, tolle Hintergründe, etc.)
Fashion (Alles was sich um Mode dreht, besondere Berliner Labels, etc.)
Minimal (für mich immer wieder faszinierend, wie man mit wenig Inhalt, traumhafte Bilder erstellen kann)
Food (Natürlich, die besonderen Küchen und Restaurants von Berlin)
Public Transport (S-Bahn, U-Bahn und Bahnhof, alles was sich bewegt, tolle U-Bahn-Stationen)
Reclaim the city (Street-Art, Guerilla Gardening, Reurbanisierung)
Da mir die Punkte Fashion und Portrait relativ bekannt sind, Food von mir auch häufiger fotografiert wird, aber ich in vielen Städten auf das öffentlichen Nahverkehrssystem manchmal zurückgreifen muss und die Grenzgebiete zwischen Ost- und Westberlin auch nicht perfekt kenne, fielen die Entscheidungen auf "Public-Transportation" und "Urban Landscape" und wie ich nachher sagen musste, zwei sehr gute Entscheidungen.
Über 20 Fotos im Instagram-Account
Die Ideen, die sich bei den beiden #Photowalks :) ergaben, waren unzählig und dazu gehörte dann auch vor allem die jeweils interessante Gruppe der Instagram-User und der Organisatoren, die sich jeweils tolle Touren durch Berlin überlegt haben und gezeigt haben, wo man z.B. besondere Fotos machen kann.
Auch für mich ist es dann eine neue und schöne Herausforderung, einmal besondere Perspektiven und Farben zu probieren und auch wirklich mehr auf Details auf meinen Fotos zu schauen. Nachdem ich vor Monaten noch einen eher sehr "farbintensiven" Style auf meinem Instagram-Account hatte, hat es sich in den letzten Wochen wirklich gravierend geändert und wird nur noch "sporadisch" eingesetzt, wie z.B. bei einem schönen blauen Hotelpool.
FAZIT #EVERCHANGINGBERLIN – 3 Tage Instagram
Für mich war das Instagram-Meeting mit den über 200 Teilnehmern in Berlin ein tolles Event und wird sicherlich lange in Erinnerung bleiben. Nicht nur die tollen Foto-Möglichkeiten, die Berlin anbietet waren besonders, sondern vor allem die nationalen und internationalen Teilnehmer, die die Tage und Events besonders gemacht haben. Hierfür ein ganz herzliches Dankeschön, ebenso and die Menschen, die das Event organisiert haben, genauso wie ThomasCook als Sponsor des Events.
Es war mein erster direktes Instagram-Meeting und ich bin mir jetzt schon sicher, dass es sicherlich nicht die letzte Stadterkundung war und vielleicht überlege ich es mir auch und werde einmal für meine Besucher einen #Instagram-Photowalk in München anbietet oder in einer anderen Stadt, die ich relativ gut kenne, aber das werde ich natürlich auch rechtzeitig ankündigen. Die nächsten #Photowalks werden für mich vermutlich erst einmal in #Wien und in #Zürich stattfinden…
Meine persönlichen Top5-Instagram-Fotos aus Berlin werde ich euch noch in einem gesonderten Posting vorstellen und würde mich natürlich freuen, wenn Ihr meinem Account @pureglamtv folgt (wenn Ihr es noch nicht macht) :) … bis dahin – liebe Grüße V.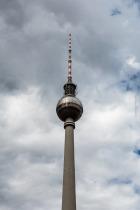 Instagram Berlin – Photowalk und EverchangingBerlin Meeting – ein Wochenende mit den besten Instagram Usern aus aller Welt – public_transport und urban_landscape
" data-orig-size="1200,1800" title="Instagram Berlin - Photowalk und EverchangingBerlin Meeting - ei" data-image-title="Instagram Berlin – Photowalk und EverchangingBerlin Meeting – ei" align="left" data-orig-file="http://www.pureglam.tv/wp-content/uploads/2014/06/Instagram-photowalk-best-of-Berlin-Everchangingberlin-public-transport-001.jpg" style="width:140px; height:210px;" data-recalc-dims="1" data-medium-file="http://www.pureglam.tv/wp-content/uploads/2014/06/Instagram-photowalk-best-of-Berlin-Everchangingberlin-public-transport-001-200x300.jpg" data-original-height="210" alt="Instagram Berlin - Photowalk und EverchangingBerlin Meeting - ein Wochenende mit den besten Instagram Usern aus aller Welt - public_transport und urban_landscape" data-original-width="140" data-image-meta="{"aperture":"9","credit":"Mark Blake Photo","camera":"Canon EOS 5D Mark III","caption":"Instagram Berlin - Photowalk und EverchangingBerlin Meeting - ein Wochenende mit den besten Instagram Usern aus aller Welt - public_transport und urban_landscape","created_timestamp":"1402739706","copyright":"www.markblake-photo.com - all rights reserved","focal_length":"35","iso":"200","shutter_speed":"0.00125","title":"Instagram Berlin - Photowalk und EverchangingBerlin Meeting - ei"}" data-large-file="http://www.pureglam.tv/wp-content/uploads/2014/06/Instagram-photowalk-best-of-Berlin-Everchangingberlin-public-transport-001-682x1024.jpg" />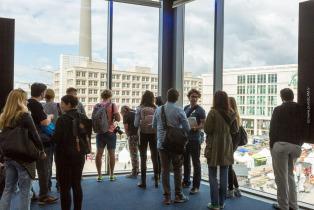 Instagram Berlin – Photowalk und EverchangingBerlin Meeting – ein Wochenende mit den besten Instagram Usern aus aller Welt – public_transport und urban_landscape
" data-orig-size="1200,800" title="Instagram Berlin - Photowalk und EverchangingBerlin Meeting - ei" data-image-title="Instagram Berlin – Photowalk und EverchangingBerlin Meeting – ei" align="left" data-orig-file="http://www.pureglam.tv/wp-content/uploads/2014/06/Instagram-photowalk-best-of-Berlin-Everchangingberlin-public-transport-002.jpg" style="width:314px; height:210px;" data-recalc-dims="1" data-medium-file="http://www.pureglam.tv/wp-content/uploads/2014/06/Instagram-photowalk-best-of-Berlin-Everchangingberlin-public-transport-002-300x200.jpg" data-original-height="210" alt="Instagram Berlin - Photowalk und EverchangingBerlin Meeting - ein Wochenende mit den besten Instagram Usern aus aller Welt - public_transport und urban_landscape" data-original-width="314" data-image-meta="{"aperture":"9","credit":"Mark Blake Photo","camera":"Canon EOS 5D Mark III","caption":"Instagram Berlin - Photowalk und EverchangingBerlin Meeting - ein Wochenende mit den besten Instagram Usern aus aller Welt - public_transport und urban_landscape","created_timestamp":"1402741157","copyright":"www.markblake-photo.com - all rights reserved","focal_length":"35","iso":"200","shutter_speed":"0.01","title":"Instagram Berlin - Photowalk und EverchangingBerlin Meeting - ei"}" data-large-file="http://www.pureglam.tv/wp-content/uploads/2014/06/Instagram-photowalk-best-of-Berlin-Everchangingberlin-public-transport-002-1024x682.jpg" />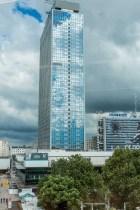 Instagram Berlin – Photowalk und EverchangingBerlin Meeting – ein Wochenende mit den besten Instagram Usern aus aller Welt – public_transport und urban_landscape
" data-orig-size="1200,1800" title="Instagram Berlin - Photowalk und EverchangingBerlin Meeting - ei" data-image-title="Instagram Berlin – Photowalk und EverchangingBerlin Meeting – ei" align="left" data-orig-file="http://www.pureglam.tv/wp-content/uploads/2014/06/Instagram-photowalk-best-of-Berlin-Everchangingberlin-public-transport-003.jpg" style="width:140px; height:210px;" data-recalc-dims="1" data-medium-file="http://www.pureglam.tv/wp-content/uploads/2014/06/Instagram-photowalk-best-of-Berlin-Everchangingberlin-public-transport-003-200x300.jpg" data-original-height="210" alt="Instagram Berlin - Photowalk und EverchangingBerlin Meeting - ein Wochenende mit den besten Instagram Usern aus aller Welt - public_transport und urban_landscape" data-original-width="140" data-image-meta="{"aperture":"9","credit":"Mark Blake Photo","camera":"Canon EOS 5D Mark III","caption":"Instagram Berlin - Photowalk und EverchangingBerlin Meeting - ein Wochenende mit den besten Instagram Usern aus aller Welt - public_transport und urban_landscape","created_timestamp":"1402741222","copyright":"www.markblake-photo.com - all rights reserved","focal_length":"43","iso":"200","shutter_speed":"0.004","title":"Instagram Berlin - Photowalk und EverchangingBerlin Meeting - ei"}" data-large-file="http://www.pureglam.tv/wp-content/uploads/2014/06/Instagram-photowalk-best-of-Berlin-Everchangingberlin-public-transport-003-682x1024.jpg" />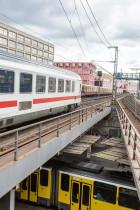 Instagram Berlin – Photowalk und EverchangingBerlin Meeting – ein Wochenende mit den besten Instagram Usern aus aller Welt – public_transport und urban_landscape
" data-orig-size="1200,1800" title="Instagram Berlin - Photowalk und EverchangingBerlin Meeting - ei" data-image-title="Instagram Berlin – Photowalk und EverchangingBerlin Meeting – ei" align="left" data-orig-file="http://www.pureglam.tv/wp-content/uploads/2014/06/Instagram-photowalk-best-of-Berlin-Everchangingberlin-public-transport-004.jpg" style="width:140px; height:210px;" data-recalc-dims="1" data-medium-file="http://www.pureglam.tv/wp-content/uploads/2014/06/Instagram-photowalk-best-of-Berlin-Everchangingberlin-public-transport-004-200x300.jpg" data-original-height="210" alt="Instagram Berlin - Photowalk und EverchangingBerlin Meeting - ein Wochenende mit den besten Instagram Usern aus aller Welt - public_transport und urban_landscape" data-original-width="140" data-image-meta="{"aperture":"5.6","credit":"Mark Blake Photo","camera":"Canon EOS 5D Mark III","caption":"Instagram Berlin - Photowalk und EverchangingBerlin Meeting - ein Wochenende mit den besten Instagram Usern aus aller Welt - public_transport und urban_landscape","created_timestamp":"1402742251","copyright":"www.markblake-photo.com - all rights reserved","focal_length":"42","iso":"200","shutter_speed":"0.00625","title":"Instagram Berlin - Photowalk und EverchangingBerlin Meeting - ei"}" data-large-file="http://www.pureglam.tv/wp-content/uploads/2014/06/Instagram-photowalk-best-of-Berlin-Everchangingberlin-public-transport-004-682x1024.jpg" />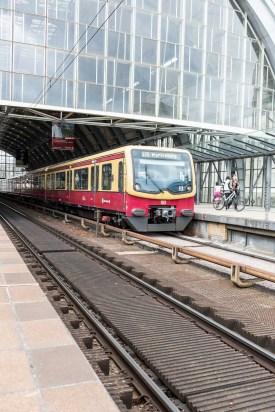 Instagram Berlin – Photowalk und EverchangingBerlin Meeting – ein Wochenende mit den besten Instagram Usern aus aller Welt – public_transport und urban_landscape
" data-orig-size="1200,1800" title="Instagram Berlin - Photowalk und EverchangingBerlin Meeting - ei" data-image-title="Instagram Berlin – Photowalk und EverchangingBerlin Meeting – ei" align="left" data-orig-file="http://www.pureglam.tv/wp-content/uploads/2014/06/Instagram-photowalk-best-of-Berlin-Everchangingberlin-public-transport-005.jpg" style="width:275px; height:412px;" data-recalc-dims="1" data-medium-file="http://www.pureglam.tv/wp-content/uploads/2014/06/Instagram-photowalk-best-of-Berlin-Everchangingberlin-public-transport-005-200x300.jpg" data-original-height="412" alt="Instagram Berlin - Photowalk und EverchangingBerlin Meeting - ein Wochenende mit den besten Instagram Usern aus aller Welt - public_transport und urban_landscape" data-original-width="275" data-image-meta="{"aperture":"5","credit":"Mark Blake Photo","camera":"Canon EOS 5D Mark III","caption":"Instagram Berlin - Photowalk und EverchangingBerlin Meeting - ein Wochenende mit den besten Instagram Usern aus aller Welt - public_transport und urban_landscape","created_timestamp":"1402742342","copyright":"www.markblake-photo.com - all rights reserved","focal_length":"34","iso":"200","shutter_speed":"0.01","title":"Instagram Berlin - Photowalk und EverchangingBerlin Meeting - ei"}" data-large-file="http://www.pureglam.tv/wp-content/uploads/2014/06/Instagram-photowalk-best-of-Berlin-Everchangingberlin-public-transport-005-682x1024.jpg" />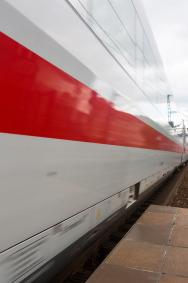 Instagram Berlin – Photowalk und EverchangingBerlin Meeting – ein Wochenende mit den besten Instagram Usern aus aller Welt – public_transport und urban_landscape
" data-orig-size="1200,1800" title="Instagram Berlin - Photowalk und EverchangingBerlin Meeting - ei" data-image-title="Instagram Berlin – Photowalk und EverchangingBerlin Meeting – ei" align="left" data-orig-file="http://www.pureglam.tv/wp-content/uploads/2014/06/Instagram-photowalk-best-of-Berlin-Everchangingberlin-public-transport-006.jpg" style="width:188px; height:283px;" data-recalc-dims="1" data-medium-file="http://www.pureglam.tv/wp-content/uploads/2014/06/Instagram-photowalk-best-of-Berlin-Everchangingberlin-public-transport-006-200x300.jpg" data-original-height="283" alt="Instagram Berlin - Photowalk und EverchangingBerlin Meeting - ein Wochenende mit den besten Instagram Usern aus aller Welt - public_transport und urban_landscape" data-original-width="188" data-image-meta="{"aperture":"6.3","credit":"Mark Blake Photo","camera":"Canon EOS 5D Mark III","caption":"Instagram Berlin - Photowalk und EverchangingBerlin Meeting - ein Wochenende mit den besten Instagram Usern aus aller Welt - public_transport und urban_landscape","created_timestamp":"1402742519","copyright":"www.markblake-photo.com - all rights reserved","focal_length":"40","iso":"200","shutter_speed":"0.00625","title":"Instagram Berlin - Photowalk und EverchangingBerlin Meeting - ei"}" data-large-file="http://www.pureglam.tv/wp-content/uploads/2014/06/Instagram-photowalk-best-of-Berlin-Everchangingberlin-public-transport-006-682x1024.jpg" />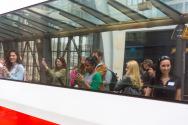 Instagram Berlin – Photowalk und EverchangingBerlin Meeting – ein Wochenende mit den besten Instagram Usern aus aller Welt – public_transport und urban_landscape
" data-orig-size="1200,800" title="Instagram Berlin - Photowalk und EverchangingBerlin Meeting - ei" data-image-title="Instagram Berlin – Photowalk und EverchangingBerlin Meeting – ei" align="left" data-orig-file="http://www.pureglam.tv/wp-content/uploads/2014/06/Instagram-photowalk-best-of-Berlin-Everchangingberlin-public-transport-007.jpg" style="width:188px; height:125px;" data-recalc-dims="1" data-medium-file="http://www.pureglam.tv/wp-content/uploads/2014/06/Instagram-photowalk-best-of-Berlin-Everchangingberlin-public-transport-007-300x200.jpg" data-original-height="125" alt="Instagram Berlin - Photowalk und EverchangingBerlin Meeting - ein Wochenende mit den besten Instagram Usern aus aller Welt - public_transport und urban_landscape" data-original-width="188" data-image-meta="{"aperture":"3.5","credit":"Mark Blake Photo","camera":"Canon EOS 5D Mark III","caption":"Instagram Berlin - Photowalk und EverchangingBerlin Meeting - ein Wochenende mit den besten Instagram Usern aus aller Welt - public_transport und urban_landscape","created_timestamp":"1402742835","copyright":"www.markblake-photo.com - all rights reserved","focal_length":"52","iso":"200","shutter_speed":"0.01","title":"Instagram Berlin - Photowalk und EverchangingBerlin Meeting - ei"}" data-large-file="http://www.pureglam.tv/wp-content/uploads/2014/06/Instagram-photowalk-best-of-Berlin-Everchangingberlin-public-transport-007-1024x682.jpg" />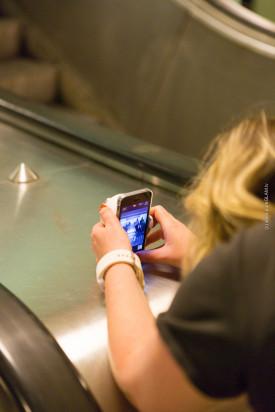 Instagram Berlin – Photowalk und EverchangingBerlin Meeting – ein Wochenende mit den besten Instagram Usern aus aller Welt – public_transport und urban_landscape
" data-orig-size="1200,1800" title="Instagram Berlin - Photowalk und EverchangingBerlin Meeting - ei" data-image-title="Instagram Berlin – Photowalk und EverchangingBerlin Meeting – ei" align="left" data-orig-file="http://www.pureglam.tv/wp-content/uploads/2014/06/Instagram-photowalk-best-of-Berlin-Everchangingberlin-public-transport-008.jpg" style="width:275px; height:412px;" data-recalc-dims="1" data-medium-file="http://www.pureglam.tv/wp-content/uploads/2014/06/Instagram-photowalk-best-of-Berlin-Everchangingberlin-public-transport-008-200x300.jpg" data-original-height="412" alt="Instagram Berlin - Photowalk und EverchangingBerlin Meeting - ein Wochenende mit den besten Instagram Usern aus aller Welt - public_transport und urban_landscape" data-original-width="275" data-image-meta="{"aperture":"2.8","credit":"Mark Blake Photo","camera":"Canon EOS 5D Mark III","caption":"Instagram Berlin - Photowalk und EverchangingBerlin Meeting - ein Wochenende mit den besten Instagram Usern aus aller Welt - public_transport und urban_landscape","created_timestamp":"1402743218","copyright":"www.markblake-photo.com - all rights reserved","focal_length":"70","iso":"800","shutter_speed":"0.016666666666667","title":"Instagram Berlin - Photowalk und EverchangingBerlin Meeting - ei"}" data-large-file="http://www.pureglam.tv/wp-content/uploads/2014/06/Instagram-photowalk-best-of-Berlin-Everchangingberlin-public-transport-008-682x1024.jpg" />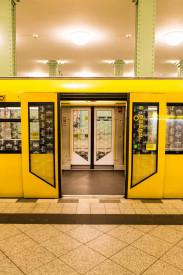 Instagram Berlin – Photowalk und EverchangingBerlin Meeting – ein Wochenende mit den besten Instagram Usern aus aller Welt – public_transport und urban_landscape
" data-orig-size="1200,1800" title="Instagram Berlin - Photowalk und EverchangingBerlin Meeting - ei" data-image-title="Instagram Berlin – Photowalk und EverchangingBerlin Meeting – ei" align="left" data-orig-file="http://www.pureglam.tv/wp-content/uploads/2014/06/Instagram-photowalk-best-of-Berlin-Everchangingberlin-public-transport-009.jpg" style="width:183px; height:275px;" data-recalc-dims="1" data-medium-file="http://www.pureglam.tv/wp-content/uploads/2014/06/Instagram-photowalk-best-of-Berlin-Everchangingberlin-public-transport-009-200x300.jpg" data-original-height="275" alt="Instagram Berlin - Photowalk und EverchangingBerlin Meeting - ein Wochenende mit den besten Instagram Usern aus aller Welt - public_transport und urban_landscape" data-original-width="183" data-image-meta="{"aperture":"2.8","credit":"Mark Blake Photo","camera":"Canon EOS 5D Mark III","caption":"Instagram Berlin - Photowalk und EverchangingBerlin Meeting - ein Wochenende mit den besten Instagram Usern aus aller Welt - public_transport und urban_landscape","created_timestamp":"1402743336","copyright":"www.markblake-photo.com - all rights reserved","focal_length":"30","iso":"200","shutter_speed":"0.033333333333333","title":"Instagram Berlin - Photowalk und EverchangingBerlin Meeting - ei"}" data-large-file="http://www.pureglam.tv/wp-content/uploads/2014/06/Instagram-photowalk-best-of-Berlin-Everchangingberlin-public-transport-009-682x1024.jpg" />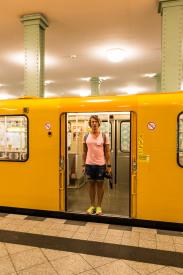 Instagram Berlin – Photowalk und EverchangingBerlin Meeting – ein Wochenende mit den besten Instagram Usern aus aller Welt – public_transport und urban_landscape
" data-orig-size="1200,1800" title="Instagram Berlin - Photowalk und EverchangingBerlin Meeting - ei" data-image-title="Instagram Berlin – Photowalk und EverchangingBerlin Meeting – ei" align="left" data-orig-file="http://www.pureglam.tv/wp-content/uploads/2014/06/Instagram-photowalk-best-of-Berlin-Everchangingberlin-public-transport-010.jpg" style="width:183px; height:275px;" data-recalc-dims="1" data-medium-file="http://www.pureglam.tv/wp-content/uploads/2014/06/Instagram-photowalk-best-of-Berlin-Everchangingberlin-public-transport-010-200x300.jpg" data-original-height="275" alt="Instagram Berlin - Photowalk und EverchangingBerlin Meeting - ein Wochenende mit den besten Instagram Usern aus aller Welt - public_transport und urban_landscape" data-original-width="183" data-image-meta="{"aperture":"2.8","credit":"Mark Blake Photo","camera":"Canon EOS 5D Mark III","caption":"Instagram Berlin - Photowalk und EverchangingBerlin Meeting - ein Wochenende mit den besten Instagram Usern aus aller Welt - public_transport und urban_landscape","created_timestamp":"1402743601","copyright":"www.markblake-photo.com - all rights reserved","focal_length":"30","iso":"200","shutter_speed":"0.033333333333333","title":"Instagram Berlin - Photowalk und EverchangingBerlin Meeting - ei"}" data-large-file="http://www.pureglam.tv/wp-content/uploads/2014/06/Instagram-photowalk-best-of-Berlin-Everchangingberlin-public-transport-010-682x1024.jpg" />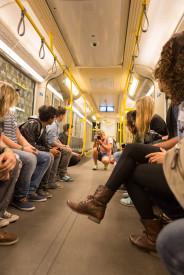 Instagram Berlin – Photowalk und EverchangingBerlin Meeting – ein Wochenende mit den besten Instagram Usern aus aller Welt – public_transport und urban_landscape
" data-orig-size="1200,1800" title="Instagram Berlin - Photowalk und EverchangingBerlin Meeting - ei" data-image-title="Instagram Berlin – Photowalk und EverchangingBerlin Meeting – ei" align="left" data-orig-file="http://www.pureglam.tv/wp-content/uploads/2014/06/Instagram-photowalk-best-of-Berlin-Everchangingberlin-public-transport-011.jpg" style="width:184px; height:275px;" data-recalc-dims="1" data-medium-file="http://www.pureglam.tv/wp-content/uploads/2014/06/Instagram-photowalk-best-of-Berlin-Everchangingberlin-public-transport-011-200x300.jpg" data-original-height="275" alt="Instagram Berlin - Photowalk und EverchangingBerlin Meeting - ein Wochenende mit den besten Instagram Usern aus aller Welt - public_transport und urban_landscape" data-original-width="184" data-image-meta="{"aperture":"2.8","credit":"Mark Blake Photo","camera":"Canon EOS 5D Mark III","caption":"Instagram Berlin - Photowalk und EverchangingBerlin Meeting - ein Wochenende mit den besten Instagram Usern aus aller Welt - public_transport und urban_landscape","created_timestamp":"1402743944","copyright":"www.markblake-photo.com - all rights reserved","focal_length":"24","iso":"640","shutter_speed":"0.025","title":"Instagram Berlin - Photowalk und EverchangingBerlin Meeting - ei"}" data-large-file="http://www.pureglam.tv/wp-content/uploads/2014/06/Instagram-photowalk-best-of-Berlin-Everchangingberlin-public-transport-011-682x1024.jpg" />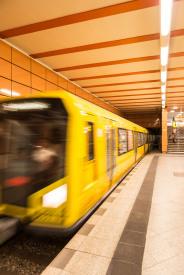 Instagram Berlin – Photowalk und EverchangingBerlin Meeting – ein Wochenende mit den besten Instagram Usern aus aller Welt – public_transport und urban_landscape
" data-orig-size="1200,1800" title="Instagram Berlin - Photowalk und EverchangingBerlin Meeting - ei" data-image-title="Instagram Berlin – Photowalk und EverchangingBerlin Meeting – ei" align="left" data-orig-file="http://www.pureglam.tv/wp-content/uploads/2014/06/Instagram-photowalk-best-of-Berlin-Everchangingberlin-public-transport-012.jpg" style="width:184px; height:275px;" data-recalc-dims="1" data-medium-file="http://www.pureglam.tv/wp-content/uploads/2014/06/Instagram-photowalk-best-of-Berlin-Everchangingberlin-public-transport-012-200x300.jpg" data-original-height="275" alt="Instagram Berlin - Photowalk und EverchangingBerlin Meeting - ein Wochenende mit den besten Instagram Usern aus aller Welt - public_transport und urban_landscape" data-original-width="184" data-image-meta="{"aperture":"2.8","credit":"Mark Blake Photo","camera":"Canon EOS 5D Mark III","caption":"Instagram Berlin - Photowalk und EverchangingBerlin Meeting - ein Wochenende mit den besten Instagram Usern aus aller Welt - public_transport und urban_landscape","created_timestamp":"1402744133","copyright":"www.markblake-photo.com - all rights reserved","focal_length":"25","iso":"400","shutter_speed":"0.033333333333333","title":"Instagram Berlin - Photowalk und EverchangingBerlin Meeting - ei"}" data-large-file="http://www.pureglam.tv/wp-content/uploads/2014/06/Instagram-photowalk-best-of-Berlin-Everchangingberlin-public-transport-012-682x1024.jpg" />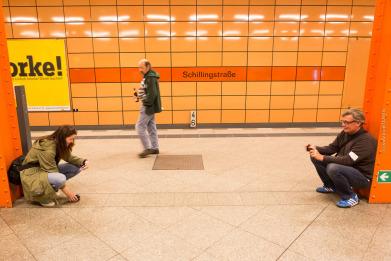 Instagram Berlin – Photowalk und EverchangingBerlin Meeting – ein Wochenende mit den besten Instagram Usern aus aller Welt – public_transport und urban_landscape
" data-orig-size="1200,800" title="Instagram Berlin - Photowalk und EverchangingBerlin Meeting - ei" data-image-title="Instagram Berlin – Photowalk und EverchangingBerlin Meeting – ei" align="left" data-orig-file="http://www.pureglam.tv/wp-content/uploads/2014/06/Instagram-photowalk-best-of-Berlin-Everchangingberlin-public-transport-013.jpg" style="width:391px; height:261px;" data-recalc-dims="1" data-medium-file="http://www.pureglam.tv/wp-content/uploads/2014/06/Instagram-photowalk-best-of-Berlin-Everchangingberlin-public-transport-013-300x200.jpg" data-original-height="261" alt="Instagram Berlin - Photowalk und EverchangingBerlin Meeting - ein Wochenende mit den besten Instagram Usern aus aller Welt - public_transport und urban_landscape" data-original-width="391" data-image-meta="{"aperture":"2.8","credit":"Mark Blake Photo","camera":"Canon EOS 5D Mark III","caption":"Instagram Berlin - Photowalk und EverchangingBerlin Meeting - ein Wochenende mit den besten Instagram Usern aus aller Welt - public_transport und urban_landscape","created_timestamp":"1402744206","copyright":"www.markblake-photo.com - all rights reserved","focal_length":"25","iso":"400","shutter_speed":"0.033333333333333","title":"Instagram Berlin - Photowalk und EverchangingBerlin Meeting - ei"}" data-large-file="http://www.pureglam.tv/wp-content/uploads/2014/06/Instagram-photowalk-best-of-Berlin-Everchangingberlin-public-transport-013-1024x682.jpg" />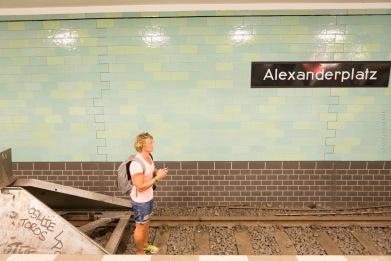 Instagram Berlin – Photowalk und EverchangingBerlin Meeting – ein Wochenende mit den besten Instagram Usern aus aller Welt – public_transport und urban_landscape
" data-orig-size="1200,800" title="Instagram Berlin - Photowalk und EverchangingBerlin Meeting - ei" data-image-title="Instagram Berlin – Photowalk und EverchangingBerlin Meeting – ei" align="left" data-orig-file="http://www.pureglam.tv/wp-content/uploads/2014/06/Instagram-photowalk-best-of-Berlin-Everchangingberlin-public-transport-014.jpg" style="width:391px; height:261px;" data-recalc-dims="1" data-medium-file="http://www.pureglam.tv/wp-content/uploads/2014/06/Instagram-photowalk-best-of-Berlin-Everchangingberlin-public-transport-014-300x200.jpg" data-original-height="261" alt="Instagram Berlin - Photowalk und EverchangingBerlin Meeting - ein Wochenende mit den besten Instagram Usern aus aller Welt - public_transport und urban_landscape" data-original-width="391" data-image-meta="{"aperture":"2.8","credit":"Mark Blake Photo","camera":"Canon EOS 5D Mark III","caption":"Instagram Berlin - Photowalk und EverchangingBerlin Meeting - ein Wochenende mit den besten Instagram Usern aus aller Welt - public_transport und urban_landscape","created_timestamp":"1402744975","copyright":"www.markblake-photo.com - all rights reserved","focal_length":"24","iso":"1250","shutter_speed":"0.025","title":"Instagram Berlin - Photowalk und EverchangingBerlin Meeting - ei"}" data-large-file="http://www.pureglam.tv/wp-content/uploads/2014/06/Instagram-photowalk-best-of-Berlin-Everchangingberlin-public-transport-014-1024x682.jpg" />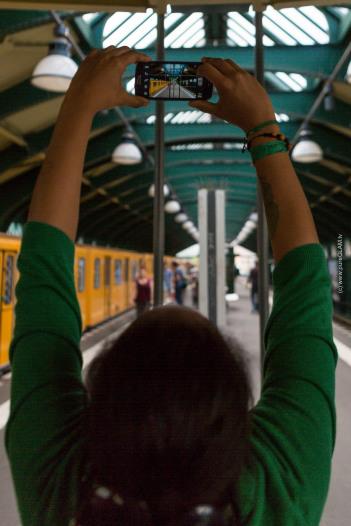 Instagram Berlin – Photowalk und EverchangingBerlin Meeting – ein Wochenende mit den besten Instagram Usern aus aller Welt – public_transport und urban_landscape
" data-orig-size="1200,1800" title="Instagram Berlin - Photowalk und EverchangingBerlin Meeting - ei" data-image-title="Instagram Berlin – Photowalk und EverchangingBerlin Meeting – ei" align="left" data-orig-file="http://www.pureglam.tv/wp-content/uploads/2014/06/Instagram-photowalk-best-of-Berlin-Everchangingberlin-public-transport-015.jpg" style="width:351px; height:526px;" data-recalc-dims="1" data-medium-file="http://www.pureglam.tv/wp-content/uploads/2014/06/Instagram-photowalk-best-of-Berlin-Everchangingberlin-public-transport-015-200x300.jpg" data-original-height="526" alt="Instagram Berlin - Photowalk und EverchangingBerlin Meeting - ein Wochenende mit den besten Instagram Usern aus aller Welt - public_transport und urban_landscape" data-original-width="351" data-image-meta="{"aperture":"2.8","credit":"Mark Blake Photo","camera":"Canon EOS 5D Mark III","caption":"Instagram Berlin - Photowalk und EverchangingBerlin Meeting - ein Wochenende mit den besten Instagram Usern aus aller Welt - public_transport und urban_landscape","created_timestamp":"1402745906","copyright":"www.markblake-photo.com - all rights reserved","focal_length":"30","iso":"200","shutter_speed":"0.0015625","title":"Instagram Berlin - Photowalk und EverchangingBerlin Meeting - ei"}" data-large-file="http://www.pureglam.tv/wp-content/uploads/2014/06/Instagram-photowalk-best-of-Berlin-Everchangingberlin-public-transport-015-682x1024.jpg" />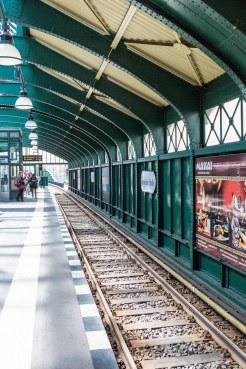 Instagram Berlin – Photowalk und EverchangingBerlin Meeting – ein Wochenende mit den besten Instagram Usern aus aller Welt – public_transport und urban_landscape
" data-orig-size="1200,1800" title="Instagram Berlin - Photowalk und EverchangingBerlin Meeting - ei" data-image-title="Instagram Berlin – Photowalk und EverchangingBerlin Meeting – ei" align="left" data-orig-file="http://www.pureglam.tv/wp-content/uploads/2014/06/Instagram-photowalk-best-of-Berlin-Everchangingberlin-public-transport-016.jpg" style="width:246px; height:369px;" data-recalc-dims="1" data-medium-file="http://www.pureglam.tv/wp-content/uploads/2014/06/Instagram-photowalk-best-of-Berlin-Everchangingberlin-public-transport-016-200x300.jpg" data-original-height="369" alt="Instagram Berlin - Photowalk und EverchangingBerlin Meeting - ein Wochenende mit den besten Instagram Usern aus aller Welt - public_transport und urban_landscape" data-original-width="246" data-image-meta="{"aperture":"5.6","credit":"Mark Blake Photo","camera":"Canon EOS 5D Mark III","caption":"Instagram Berlin - Photowalk und EverchangingBerlin Meeting - ein Wochenende mit den besten Instagram Usern aus aller Welt - public_transport und urban_landscape","created_timestamp":"1402746390","copyright":"www.markblake-photo.com - all rights reserved","focal_length":"38","iso":"200","shutter_speed":"0.008","title":"Instagram Berlin - Photowalk und EverchangingBerlin Meeting - ei"}" data-large-file="http://www.pureglam.tv/wp-content/uploads/2014/06/Instagram-photowalk-best-of-Berlin-Everchangingberlin-public-transport-016-682x1024.jpg" />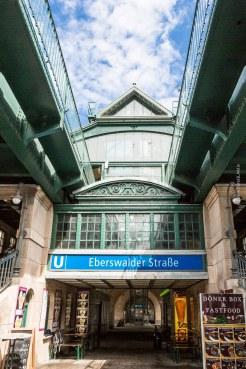 Instagram Berlin – Photowalk und EverchangingBerlin Meeting – ein Wochenende mit den besten Instagram Usern aus aller Welt – public_transport und urban_landscape
" data-orig-size="1200,1800" title="Instagram Berlin - Photowalk und EverchangingBerlin Meeting - ei" data-image-title="Instagram Berlin – Photowalk und EverchangingBerlin Meeting – ei" align="left" data-orig-file="http://www.pureglam.tv/wp-content/uploads/2014/06/Instagram-photowalk-best-of-Berlin-Everchangingberlin-public-transport-017.jpg" style="width:246px; height:369px;" data-recalc-dims="1" data-medium-file="http://www.pureglam.tv/wp-content/uploads/2014/06/Instagram-photowalk-best-of-Berlin-Everchangingberlin-public-transport-017-200x300.jpg" data-original-height="369" alt="Instagram Berlin - Photowalk und EverchangingBerlin Meeting - ein Wochenende mit den besten Instagram Usern aus aller Welt - public_transport und urban_landscape" data-original-width="246" data-image-meta="{"aperture":"16","credit":"Mark Blake Photo","camera":"Canon EOS 5D Mark III","caption":"Instagram Berlin - Photowalk und EverchangingBerlin Meeting - ein Wochenende mit den besten Instagram Usern aus aller Welt - public_transport und urban_landscape","created_timestamp":"1402746516","copyright":"www.markblake-photo.com - all rights reserved","focal_length":"24","iso":"200","shutter_speed":"0.02","title":"Instagram Berlin - Photowalk und EverchangingBerlin Meeting - ei"}" data-large-file="http://www.pureglam.tv/wp-content/uploads/2014/06/Instagram-photowalk-best-of-Berlin-Everchangingberlin-public-transport-017-682x1024.jpg" />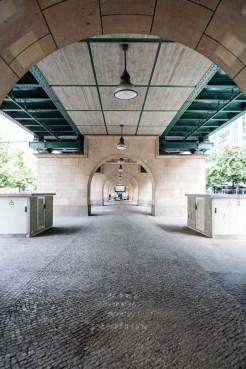 Instagram Berlin – Photowalk und EverchangingBerlin Meeting – ein Wochenende mit den besten Instagram Usern aus aller Welt – public_transport und urban_landscape
" data-orig-size="1200,1800" title="Instagram Berlin - Photowalk und EverchangingBerlin Meeting - ei" data-image-title="Instagram Berlin – Photowalk und EverchangingBerlin Meeting – ei" align="left" data-orig-file="http://www.pureglam.tv/wp-content/uploads/2014/06/Instagram-photowalk-best-of-Berlin-Everchangingberlin-public-transport-018.jpg" style="width:246px; height:369px;" data-recalc-dims="1" data-medium-file="http://www.pureglam.tv/wp-content/uploads/2014/06/Instagram-photowalk-best-of-Berlin-Everchangingberlin-public-transport-018-200x300.jpg" data-original-height="369" alt="Instagram Berlin - Photowalk und EverchangingBerlin Meeting - ein Wochenende mit den besten Instagram Usern aus aller Welt - public_transport und urban_landscape" data-original-width="246" data-image-meta="{"aperture":"3.5","credit":"Mark Blake Photo","camera":"Canon EOS 5D Mark III","caption":"Instagram Berlin - Photowalk und EverchangingBerlin Meeting - ein Wochenende mit den besten Instagram Usern aus aller Welt - public_transport und urban_landscape","created_timestamp":"1402746574","copyright":"www.markblake-photo.com - all rights reserved","focal_length":"24","iso":"100","shutter_speed":"0.02","title":"Instagram Berlin - Photowalk und EverchangingBerlin Meeting - ei"}" data-large-file="http://www.pureglam.tv/wp-content/uploads/2014/06/Instagram-photowalk-best-of-Berlin-Everchangingberlin-public-transport-018-682x1024.jpg" />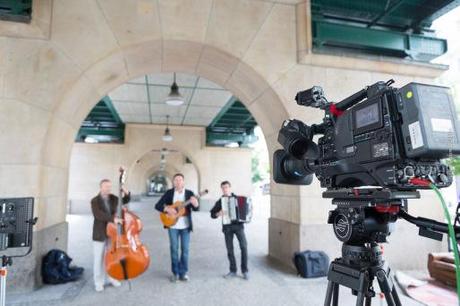 Instagram Berlin – Photowalk und EverchangingBerlin Meeting – ein Wochenende mit den besten Instagram Usern aus aller Welt – public_transport und urban_landscape
" data-orig-size="1200,800" title="Instagram Berlin - Photowalk und EverchangingBerlin Meeting - ei" data-image-title="Instagram Berlin – Photowalk und EverchangingBerlin Meeting – ei" align="left" data-orig-file="http://www.pureglam.tv/wp-content/uploads/2014/06/Instagram-photowalk-best-of-Berlin-Everchangingberlin-public-transport-019.jpg" style="width:514px; height:342px;" data-recalc-dims="1" data-medium-file="http://www.pureglam.tv/wp-content/uploads/2014/06/Instagram-photowalk-best-of-Berlin-Everchangingberlin-public-transport-019-300x200.jpg" data-original-height="342" alt="Instagram Berlin - Photowalk und EverchangingBerlin Meeting - ein Wochenende mit den besten Instagram Usern aus aller Welt - public_transport und urban_landscape" data-original-width="514" data-image-meta="{"aperture":"3.2","credit":"Mark Blake Photo","camera":"Canon EOS 5D Mark III","caption":"Instagram Berlin - Photowalk und EverchangingBerlin Meeting - ein Wochenende mit den besten Instagram Usern aus aller Welt - public_transport und urban_landscape","created_timestamp":"1402746801","copyright":"www.markblake-photo.com - all rights reserved","focal_length":"24","iso":"200","shutter_speed":"0.0125","title":"Instagram Berlin - Photowalk und EverchangingBerlin Meeting - ei"}" data-large-file="http://www.pureglam.tv/wp-content/uploads/2014/06/Instagram-photowalk-best-of-Berlin-Everchangingberlin-public-transport-019-1024x682.jpg" />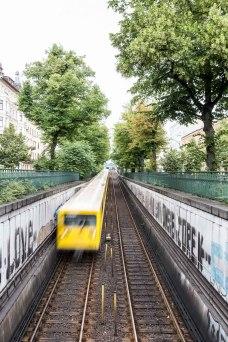 Instagram Berlin – Photowalk und EverchangingBerlin Meeting – ein Wochenende mit den besten Instagram Usern aus aller Welt – public_transport und urban_landscape
" data-orig-size="1200,1800" title="Instagram Berlin - Photowalk und EverchangingBerlin Meeting - ei" data-image-title="Instagram Berlin – Photowalk und EverchangingBerlin Meeting – ei" align="left" data-orig-file="http://www.pureglam.tv/wp-content/uploads/2014/06/Instagram-photowalk-best-of-Berlin-Everchangingberlin-public-transport-020.jpg" style="width:228px; height:342px;" data-recalc-dims="1" data-medium-file="http://www.pureglam.tv/wp-content/uploads/2014/06/Instagram-photowalk-best-of-Berlin-Everchangingberlin-public-transport-020-200x300.jpg" data-original-height="342" alt="Instagram Berlin - Photowalk und EverchangingBerlin Meeting - ein Wochenende mit den besten Instagram Usern aus aller Welt - public_transport und urban_landscape" data-original-width="228" data-image-meta="{"aperture":"18","credit":"Mark Blake Photo","camera":"Canon EOS 5D Mark III","caption":"Instagram Berlin - Photowalk und EverchangingBerlin Meeting - ein Wochenende mit den besten Instagram Usern aus aller Welt - public_transport und urban_landscape","created_timestamp":"1402749274","copyright":"www.markblake-photo.com - all rights reserved","focal_length":"35","iso":"200","shutter_speed":"0.16666666666667","title":"Instagram Berlin - Photowalk und EverchangingBerlin Meeting - ei"}" data-large-file="http://www.pureglam.tv/wp-content/uploads/2014/06/Instagram-photowalk-best-of-Berlin-Everchangingberlin-public-transport-020-682x1024.jpg" />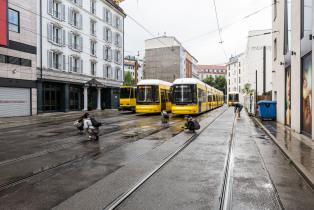 Instagram Berlin – Photowalk und EverchangingBerlin Meeting – ein Wochenende mit den besten Instagram Usern aus aller Welt – public_transport und urban_landscape
" data-orig-size="1200,800" title="Instagram Berlin - Photowalk und EverchangingBerlin Meeting - ei" data-image-title="Instagram Berlin – Photowalk und EverchangingBerlin Meeting – ei" align="left" data-orig-file="http://www.pureglam.tv/wp-content/uploads/2014/06/Instagram-photowalk-best-of-Berlin-Everchangingberlin-public-transport-021.jpg" style="width:314px; height:210px;" data-recalc-dims="1" data-medium-file="http://www.pureglam.tv/wp-content/uploads/2014/06/Instagram-photowalk-best-of-Berlin-Everchangingberlin-public-transport-021-300x200.jpg" data-original-height="210" alt="Instagram Berlin - Photowalk und EverchangingBerlin Meeting - ein Wochenende mit den besten Instagram Usern aus aller Welt - public_transport und urban_landscape" data-original-width="314" data-image-meta="{"aperture":"7.1","credit":"Mark Blake Photo","camera":"Canon EOS 5D Mark III","caption":"Instagram Berlin - Photowalk und EverchangingBerlin Meeting - ein Wochenende mit den besten Instagram Usern aus aller Welt - public_transport und urban_landscape","created_timestamp":"1402751051","copyright":"www.markblake-photo.com - all rights reserved","focal_length":"24","iso":"200","shutter_speed":"0.005","title":"Instagram Berlin - Photowalk und EverchangingBerlin Meeting - ei"}" data-large-file="http://www.pureglam.tv/wp-content/uploads/2014/06/Instagram-photowalk-best-of-Berlin-Everchangingberlin-public-transport-021-1024x682.jpg" />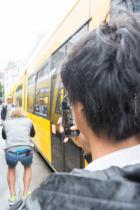 Instagram Berlin – Photowalk und EverchangingBerlin Meeting – ein Wochenende mit den besten Instagram Usern aus aller Welt – public_transport und urban_landscape
" data-orig-size="1200,1800" title="Instagram Berlin - Photowalk und EverchangingBerlin Meeting - ei" data-image-title="Instagram Berlin – Photowalk und EverchangingBerlin Meeting – ei" align="left" data-orig-file="http://www.pureglam.tv/wp-content/uploads/2014/06/Instagram-photowalk-best-of-Berlin-Everchangingberlin-public-transport-022.jpg" style="width:140px; height:210px;" data-recalc-dims="1" data-medium-file="http://www.pureglam.tv/wp-content/uploads/2014/06/Instagram-photowalk-best-of-Berlin-Everchangingberlin-public-transport-022-200x300.jpg" data-original-height="210" alt="Instagram Berlin - Photowalk und EverchangingBerlin Meeting - ein Wochenende mit den besten Instagram Usern aus aller Welt - public_transport und urban_landscape" data-original-width="140" data-image-meta="{"aperture":"5","credit":"Mark Blake Photo","camera":"Canon EOS 5D Mark III","caption":"Instagram Berlin - Photowalk und EverchangingBerlin Meeting - ein Wochenende mit den besten Instagram Usern aus aller Welt - public_transport und urban_landscape","created_timestamp":"1402751125","copyright":"www.markblake-photo.com - all rights reserved","focal_length":"28","iso":"200","shutter_speed":"0.01","title":"Instagram Berlin - Photowalk und EverchangingBerlin Meeting - ei"}" data-large-file="http://www.pureglam.tv/wp-content/uploads/2014/06/Instagram-photowalk-best-of-Berlin-Everchangingberlin-public-transport-022-682x1024.jpg" />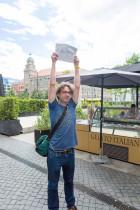 Instagram Berlin – Photowalk und EverchangingBerlin Meeting – ein Wochenende mit den besten Instagram Usern aus aller Welt – public_transport und urban_landscape
" data-orig-size="1200,1800" title="Instagram Berlin - Photowalk und EverchangingBerlin Meeting - ei" data-image-title="Instagram Berlin – Photowalk und EverchangingBerlin Meeting – ei" align="left" data-orig-file="http://www.pureglam.tv/wp-content/uploads/2014/06/Instagram-photowalk-best-of-Berlin-Everchangingberlin-public-transport-023.jpg" style="width:140px; height:210px;" data-recalc-dims="1" data-medium-file="http://www.pureglam.tv/wp-content/uploads/2014/06/Instagram-photowalk-best-of-Berlin-Everchangingberlin-public-transport-023-200x300.jpg" data-original-height="210" alt="Instagram Berlin - Photowalk und EverchangingBerlin Meeting - ein Wochenende mit den besten Instagram Usern aus aller Welt - public_transport und urban_landscape" data-original-width="140" data-image-meta="{"aperture":"6.3","credit":"Mark Blake Photo","camera":"Canon EOS 5D Mark III","caption":"Instagram Berlin - Photowalk und EverchangingBerlin Meeting - ein Wochenende mit den besten Instagram Usern aus aller Welt - public_transport und urban_landscape","created_timestamp":"1402754786","copyright":"www.markblake-photo.com - all rights reserved","focal_length":"24","iso":"200","shutter_speed":"0.00625","title":"Instagram Berlin - Photowalk und EverchangingBerlin Meeting - ei"}" data-large-file="http://www.pureglam.tv/wp-content/uploads/2014/06/Instagram-photowalk-best-of-Berlin-Everchangingberlin-public-transport-023-682x1024.jpg" />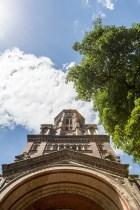 Instagram Berlin – Photowalk und EverchangingBerlin Meeting – ein Wochenende mit den besten Instagram Usern aus aller Welt – public_transport und urban_landscape
" data-orig-size="1200,1800" title="Instagram Berlin - Photowalk und EverchangingBerlin Meeting - ei" data-image-title="Instagram Berlin – Photowalk und EverchangingBerlin Meeting – ei" align="left" data-orig-file="http://www.pureglam.tv/wp-content/uploads/2014/06/Instagram-photowalk-best-of-Berlin-Everchangingberlin-public-transport-024.jpg" style="width:140px; height:210px;" data-recalc-dims="1" data-medium-file="http://www.pureglam.tv/wp-content/uploads/2014/06/Instagram-photowalk-best-of-Berlin-Everchangingberlin-public-transport-024-200x300.jpg" data-original-height="210" alt="Instagram Berlin - Photowalk und EverchangingBerlin Meeting - ein Wochenende mit den besten Instagram Usern aus aller Welt - public_transport und urban_landscape" data-original-width="140" data-image-meta="{"aperture":"11","credit":"Mark Blake Photo","camera":"Canon EOS 5D Mark III","caption":"Instagram Berlin - Photowalk und EverchangingBerlin Meeting - ein Wochenende mit den besten Instagram Usern aus aller Welt - public_transport und urban_landscape","created_timestamp":"1402756731","copyright":"www.markblake-photo.com - all rights reserved","focal_length":"27","iso":"200","shutter_speed":"0.002","title":"Instagram Berlin - Photowalk und EverchangingBerlin Meeting - ei"}" data-large-file="http://www.pureglam.tv/wp-content/uploads/2014/06/Instagram-photowalk-best-of-Berlin-Everchangingberlin-public-transport-024-682x1024.jpg" />
Instagram Berlin – Photowalk und EverchangingBerlin Meeting – ein Wochenende mit den besten Instagram Usern aus aller Welt – public_transport und urban_landscape
" data-orig-size="1200,800" title="Instagram Berlin - Photowalk und EverchangingBerlin Meeting - ei" data-image-title="Instagram Berlin – Photowalk und EverchangingBerlin Meeting – ei" align="left" data-orig-file="http://www.pureglam.tv/wp-content/uploads/2014/06/Instagram-photowalk-best-of-Berlin-Everchangingberlin-public-transport-025.jpg" style="width:302px; height:201px;" data-recalc-dims="1" data-medium-file="http://www.pureglam.tv/wp-content/uploads/2014/06/Instagram-photowalk-best-of-Berlin-Everchangingberlin-public-transport-025-300x200.jpg" data-original-height="201" alt="Instagram Berlin - Photowalk und EverchangingBerlin Meeting - ein Wochenende mit den besten Instagram Usern aus aller Welt - public_transport und urban_landscape" data-original-width="302" data-image-meta="{"aperture":"3.2","credit":"Mark Blake Photo","camera":"Canon EOS 5D Mark III","caption":"Instagram Berlin - Photowalk und EverchangingBerlin Meeting - ein Wochenende mit den besten Instagram Usern aus aller Welt - public_transport und urban_landscape","created_timestamp":"1402756924","copyright":"www.markblake-photo.com - all rights reserved","focal_length":"24","iso":"200","shutter_speed":"0.025","title":"Instagram Berlin - Photowalk und EverchangingBerlin Meeting - ei"}" data-large-file="http://www.pureglam.tv/wp-content/uploads/2014/06/Instagram-photowalk-best-of-Berlin-Everchangingberlin-public-transport-025-1024x682.jpg" />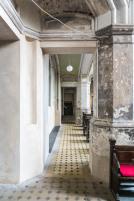 Instagram Berlin – Photowalk und EverchangingBerlin Meeting – ein Wochenende mit den besten Instagram Usern aus aller Welt – public_transport und urban_landscape
" data-orig-size="1200,1800" title="Instagram Berlin - Photowalk und EverchangingBerlin Meeting - ei" data-image-title="Instagram Berlin – Photowalk und EverchangingBerlin Meeting – ei" align="left" data-orig-file="http://www.pureglam.tv/wp-content/uploads/2014/06/Instagram-photowalk-best-of-Berlin-Everchangingberlin-public-transport-026.jpg" style="width:134px; height:201px;" data-recalc-dims="1" data-medium-file="http://www.pureglam.tv/wp-content/uploads/2014/06/Instagram-photowalk-best-of-Berlin-Everchangingberlin-public-transport-026-200x300.jpg" data-original-height="201" alt="Instagram Berlin - Photowalk und EverchangingBerlin Meeting - ein Wochenende mit den besten Instagram Usern aus aller Welt - public_transport und urban_landscape" data-original-width="134" data-image-meta="{"aperture":"2.8","credit":"Mark Blake Photo","camera":"Canon EOS 5D Mark III","caption":"Instagram Berlin - Photowalk und EverchangingBerlin Meeting - ein Wochenende mit den besten Instagram Usern aus aller Welt - public_transport und urban_landscape","created_timestamp":"1402756969","copyright":"www.markblake-photo.com - all rights reserved","focal_length":"24","iso":"320","shutter_speed":"0.025","title":"Instagram Berlin - Photowalk und EverchangingBerlin Meeting - ei"}" data-large-file="http://www.pureglam.tv/wp-content/uploads/2014/06/Instagram-photowalk-best-of-Berlin-Everchangingberlin-public-transport-026-682x1024.jpg" />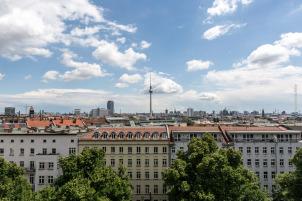 Instagram Berlin – Photowalk und EverchangingBerlin Meeting – ein Wochenende mit den besten Instagram Usern aus aller Welt – public_transport und urban_landscape
" data-orig-size="1200,800" title="Instagram Berlin - Photowalk und EverchangingBerlin Meeting - ei" data-image-title="Instagram Berlin – Photowalk und EverchangingBerlin Meeting – ei" align="left" data-orig-file="http://www.pureglam.tv/wp-content/uploads/2014/06/Instagram-photowalk-best-of-Berlin-Everchangingberlin-public-transport-027.jpg" style="width:302px; height:201px;" data-recalc-dims="1" data-medium-file="http://www.pureglam.tv/wp-content/uploads/2014/06/Instagram-photowalk-best-of-Berlin-Everchangingberlin-public-transport-027-300x200.jpg" data-original-height="201" alt="Instagram Berlin - Photowalk und EverchangingBerlin Meeting - ein Wochenende mit den besten Instagram Usern aus aller Welt - public_transport und urban_landscape" data-original-width="302" data-image-meta="{"aperture":"11","credit":"Mark Blake Photo","camera":"Canon EOS 5D Mark III","caption":"Instagram Berlin - Photowalk und EverchangingBerlin Meeting - ein Wochenende mit den besten Instagram Usern aus aller Welt - public_transport und urban_landscape","created_timestamp":"1402757214","copyright":"www.markblake-photo.com - all rights reserved","focal_length":"24","iso":"200","shutter_speed":"0.002","title":"Instagram Berlin - Photowalk und EverchangingBerlin Meeting - ei"}" data-large-file="http://www.pureglam.tv/wp-content/uploads/2014/06/Instagram-photowalk-best-of-Berlin-Everchangingberlin-public-transport-027-1024x682.jpg" />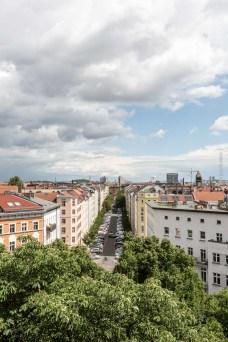 Instagram Berlin – Photowalk und EverchangingBerlin Meeting – ein Wochenende mit den besten Instagram Usern aus aller Welt – public_transport und urban_landscape
" data-orig-size="1200,1800" title="Instagram Berlin - Photowalk und EverchangingBerlin Meeting - ei" data-image-title="Instagram Berlin – Photowalk und EverchangingBerlin Meeting – ei" align="left" data-orig-file="http://www.pureglam.tv/wp-content/uploads/2014/06/Instagram-photowalk-best-of-Berlin-Everchangingberlin-public-transport-028.jpg" style="width:228px; height:342px;" data-recalc-dims="1" data-medium-file="http://www.pureglam.tv/wp-content/uploads/2014/06/Instagram-photowalk-best-of-Berlin-Everchangingberlin-public-transport-028-200x300.jpg" data-original-height="342" alt="Instagram Berlin - Photowalk und EverchangingBerlin Meeting - ein Wochenende mit den besten Instagram Usern aus aller Welt - public_transport und urban_landscape" data-original-width="228" data-image-meta="{"aperture":"10","credit":"Mark Blake Photo","camera":"Canon EOS 5D Mark III","caption":"Instagram Berlin - Photowalk und EverchangingBerlin Meeting - ein Wochenende mit den besten Instagram Usern aus aller Welt - public_transport und urban_landscape","created_timestamp":"1402757225","copyright":"www.markblake-photo.com - all rights reserved","focal_length":"35","iso":"200","shutter_speed":"0.0025","title":"Instagram Berlin - Photowalk und EverchangingBerlin Meeting - ei"}" data-large-file="http://www.pureglam.tv/wp-content/uploads/2014/06/Instagram-photowalk-best-of-Berlin-Everchangingberlin-public-transport-028-682x1024.jpg" />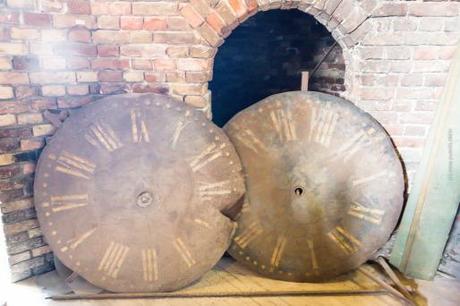 Instagram Berlin – Photowalk und EverchangingBerlin Meeting – ein Wochenende mit den besten Instagram Usern aus aller Welt – public_transport und urban_landscape
" data-orig-size="1200,800" title="Instagram Berlin - Photowalk und EverchangingBerlin Meeting - ei" data-image-title="Instagram Berlin – Photowalk und EverchangingBerlin Meeting – ei" align="left" data-orig-file="http://www.pureglam.tv/wp-content/uploads/2014/06/Instagram-photowalk-best-of-Berlin-Everchangingberlin-public-transport-029.jpg" style="width:514px; height:342px;" data-recalc-dims="1" data-medium-file="http://www.pureglam.tv/wp-content/uploads/2014/06/Instagram-photowalk-best-of-Berlin-Everchangingberlin-public-transport-029-300x200.jpg" data-original-height="342" alt="Instagram Berlin - Photowalk und EverchangingBerlin Meeting - ein Wochenende mit den besten Instagram Usern aus aller Welt - public_transport und urban_landscape" data-original-width="514" data-image-meta="{"aperture":"2.8","credit":"Mark Blake Photo","camera":"Canon EOS 5D Mark III","caption":"Instagram Berlin - Photowalk und EverchangingBerlin Meeting - ein Wochenende mit den besten Instagram Usern aus aller Welt - public_transport und urban_landscape","created_timestamp":"1402757697","copyright":"www.markblake-photo.com - all rights reserved","focal_length":"28","iso":"3200","shutter_speed":"0.033333333333333","title":"Instagram Berlin - Photowalk und EverchangingBerlin Meeting - ei"}" data-large-file="http://www.pureglam.tv/wp-content/uploads/2014/06/Instagram-photowalk-best-of-Berlin-Everchangingberlin-public-transport-029-1024x682.jpg" />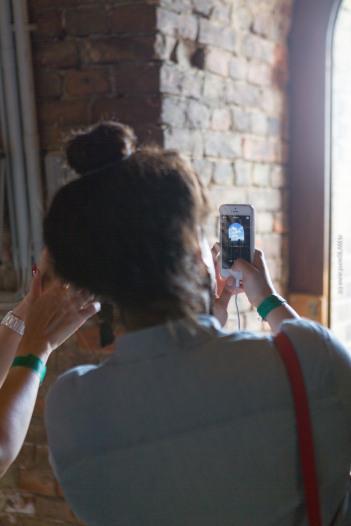 Instagram Berlin – Photowalk und EverchangingBerlin Meeting – ein Wochenende mit den besten Instagram Usern aus aller Welt – public_transport und urban_landscape
" data-orig-size="1200,1800" title="Instagram Berlin - Photowalk und EverchangingBerlin Meeting - ei" data-image-title="Instagram Berlin – Photowalk und EverchangingBerlin Meeting – ei" align="left" data-orig-file="http://www.pureglam.tv/wp-content/uploads/2014/06/Instagram-photowalk-best-of-Berlin-Everchangingberlin-public-transport-030.jpg" style="width:351px; height:526px;" data-recalc-dims="1" data-medium-file="http://www.pureglam.tv/wp-content/uploads/2014/06/Instagram-photowalk-best-of-Berlin-Everchangingberlin-public-transport-030-200x300.jpg" data-original-height="526" alt="Instagram Berlin - Photowalk und EverchangingBerlin Meeting - ein Wochenende mit den besten Instagram Usern aus aller Welt - public_transport und urban_landscape" data-original-width="351" data-image-meta="{"aperture":"2.8","credit":"Mark Blake Photo","camera":"Canon EOS 5D Mark III","caption":"Instagram Berlin - Photowalk und EverchangingBerlin Meeting - ein Wochenende mit den besten Instagram Usern aus aller Welt - public_transport und urban_landscape","created_timestamp":"1402757796","copyright":"www.markblake-photo.com - all rights reserved","focal_length":"70","iso":"200","shutter_speed":"0.016666666666667","title":"Instagram Berlin - Photowalk und EverchangingBerlin Meeting - ei"}" data-large-file="http://www.pureglam.tv/wp-content/uploads/2014/06/Instagram-photowalk-best-of-Berlin-Everchangingberlin-public-transport-030-682x1024.jpg" />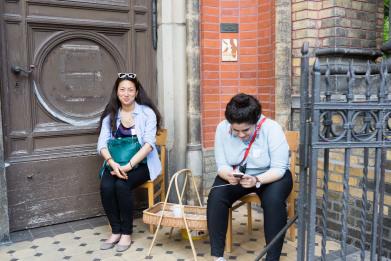 Instagram Berlin – Photowalk und EverchangingBerlin Meeting – ein Wochenende mit den besten Instagram Usern aus aller Welt – public_transport und urban_landscape
" data-orig-size="1200,800" title="Instagram Berlin - Photowalk und EverchangingBerlin Meeting - ei" data-image-title="Instagram Berlin – Photowalk und EverchangingBerlin Meeting – ei" align="left" data-orig-file="http://www.pureglam.tv/wp-content/uploads/2014/06/Instagram-photowalk-best-of-Berlin-Everchangingberlin-public-transport-031.jpg" style="width:391px; height:261px;" data-recalc-dims="1" data-medium-file="http://www.pureglam.tv/wp-content/uploads/2014/06/Instagram-photowalk-best-of-Berlin-Everchangingberlin-public-transport-031-300x200.jpg" data-original-height="261" alt="Instagram Berlin - Photowalk und EverchangingBerlin Meeting - ein Wochenende mit den besten Instagram Usern aus aller Welt - public_transport und urban_landscape" data-original-width="391" data-image-meta="{"aperture":"4.5","credit":"Mark Blake Photo","camera":"Canon EOS 5D Mark III","caption":"Instagram Berlin - Photowalk und EverchangingBerlin Meeting - ein Wochenende mit den besten Instagram Usern aus aller Welt - public_transport und urban_landscape","created_timestamp":"1402757991","copyright":"www.markblake-photo.com - all rights reserved","focal_length":"38","iso":"200","shutter_speed":"0.0125","title":"Instagram Berlin - Photowalk und EverchangingBerlin Meeting - ei"}" data-large-file="http://www.pureglam.tv/wp-content/uploads/2014/06/Instagram-photowalk-best-of-Berlin-Everchangingberlin-public-transport-031-1024x682.jpg" />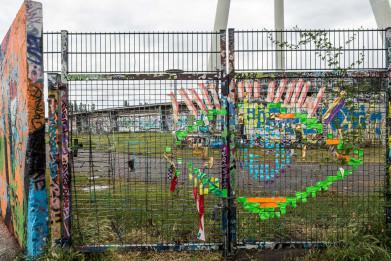 Instagram Berlin – Photowalk und EverchangingBerlin Meeting – ein Wochenende mit den besten Instagram Usern aus aller Welt – public_transport und urban_landscape
" data-orig-size="1200,800" title="Instagram Berlin - Photowalk und EverchangingBerlin Meeting - ei" data-image-title="Instagram Berlin – Photowalk und EverchangingBerlin Meeting – ei" align="left" data-orig-file="http://www.pureglam.tv/wp-content/uploads/2014/06/Instagram-photowalk-best-of-Berlin-Everchangingberlin-public-transport-032.jpg" style="width:391px; height:261px;" data-recalc-dims="1" data-medium-file="http://www.pureglam.tv/wp-content/uploads/2014/06/Instagram-photowalk-best-of-Berlin-Everchangingberlin-public-transport-032-300x200.jpg" data-original-height="261" alt="Instagram Berlin - Photowalk und EverchangingBerlin Meeting - ein Wochenende mit den besten Instagram Usern aus aller Welt - public_transport und urban_landscape" data-original-width="391" data-image-meta="{"aperture":"7.1","credit":"Mark Blake Photo","camera":"Canon EOS 5D Mark III","caption":"Instagram Berlin - Photowalk und EverchangingBerlin Meeting - ein Wochenende mit den besten Instagram Usern aus aller Welt - public_transport und urban_landscape","created_timestamp":"1402763153","copyright":"www.markblake-photo.com - all rights reserved","focal_length":"24","iso":"100","shutter_speed":"0.005","title":"Instagram Berlin - Photowalk und EverchangingBerlin Meeting - ei"}" data-large-file="http://www.pureglam.tv/wp-content/uploads/2014/06/Instagram-photowalk-best-of-Berlin-Everchangingberlin-public-transport-032-1024x682.jpg" />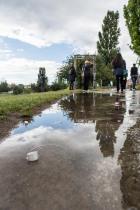 Instagram Berlin – Photowalk und EverchangingBerlin Meeting – ein Wochenende mit den besten Instagram Usern aus aller Welt – public_transport und urban_landscape
" data-orig-size="1200,1800" title="Instagram Berlin - Photowalk und EverchangingBerlin Meeting - ei" data-image-title="Instagram Berlin – Photowalk und EverchangingBerlin Meeting – ei" align="left" data-orig-file="http://www.pureglam.tv/wp-content/uploads/2014/06/Instagram-photowalk-best-of-Berlin-Everchangingberlin-public-transport-033.jpg" style="width:140px; height:210px;" data-recalc-dims="1" data-medium-file="http://www.pureglam.tv/wp-content/uploads/2014/06/Instagram-photowalk-best-of-Berlin-Everchangingberlin-public-transport-033-200x300.jpg" data-original-height="210" alt="Instagram Berlin - Photowalk und EverchangingBerlin Meeting - ein Wochenende mit den besten Instagram Usern aus aller Welt - public_transport und urban_landscape" data-original-width="140" data-image-meta="{"aperture":"7.1","credit":"Mark Blake Photo","camera":"Canon EOS 5D Mark III","caption":"Instagram Berlin - Photowalk und EverchangingBerlin Meeting - ein Wochenende mit den besten Instagram Usern aus aller Welt - public_transport und urban_landscape","created_timestamp":"1402763224","copyright":"www.markblake-photo.com - all rights reserved","focal_length":"24","iso":"100","shutter_speed":"0.005","title":"Instagram Berlin - Photowalk und EverchangingBerlin Meeting - ei"}" data-large-file="http://www.pureglam.tv/wp-content/uploads/2014/06/Instagram-photowalk-best-of-Berlin-Everchangingberlin-public-transport-033-682x1024.jpg" />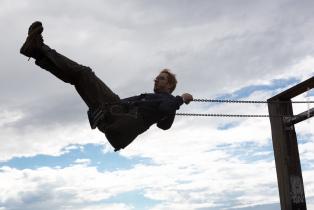 Instagram Berlin – Photowalk und EverchangingBerlin Meeting – ein Wochenende mit den besten Instagram Usern aus aller Welt – public_transport und urban_landscape
" data-orig-size="1200,800" title="Instagram Berlin - Photowalk und EverchangingBerlin Meeting - ei" data-image-title="Instagram Berlin – Photowalk und EverchangingBerlin Meeting – ei" align="left" data-orig-file="http://www.pureglam.tv/wp-content/uploads/2014/06/Instagram-photowalk-best-of-Berlin-Everchangingberlin-public-transport-034.jpg" style="width:314px; height:210px;" data-recalc-dims="1" data-medium-file="http://www.pureglam.tv/wp-content/uploads/2014/06/Instagram-photowalk-best-of-Berlin-Everchangingberlin-public-transport-034-300x200.jpg" data-original-height="210" alt="Instagram Berlin - Photowalk und EverchangingBerlin Meeting - ein Wochenende mit den besten Instagram Usern aus aller Welt - public_transport und urban_landscape" data-original-width="314" data-image-meta="{"aperture":"10","credit":"Mark Blake Photo","camera":"Canon EOS 5D Mark III","caption":"Instagram Berlin - Photowalk und EverchangingBerlin Meeting - ein Wochenende mit den besten Instagram Usern aus aller Welt - public_transport und urban_landscape","created_timestamp":"1402763302","copyright":"www.markblake-photo.com - all rights reserved","focal_length":"48","iso":"100","shutter_speed":"0.002","title":"Instagram Berlin - Photowalk und EverchangingBerlin Meeting - ei"}" data-large-file="http://www.pureglam.tv/wp-content/uploads/2014/06/Instagram-photowalk-best-of-Berlin-Everchangingberlin-public-transport-034-1024x682.jpg" />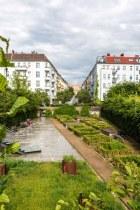 Instagram Berlin – Photowalk und EverchangingBerlin Meeting – ein Wochenende mit den besten Instagram Usern aus aller Welt – public_transport und urban_landscape
" data-orig-size="1200,1800" title="Instagram Berlin - Photowalk und EverchangingBerlin Meeting - ei" data-image-title="Instagram Berlin – Photowalk und EverchangingBerlin Meeting – ei" align="left" data-orig-file="http://www.pureglam.tv/wp-content/uploads/2014/06/Instagram-photowalk-best-of-Berlin-Everchangingberlin-public-transport-035.jpg" style="width:140px; height:210px;" data-recalc-dims="1" data-medium-file="http://www.pureglam.tv/wp-content/uploads/2014/06/Instagram-photowalk-best-of-Berlin-Everchangingberlin-public-transport-035-200x300.jpg" data-original-height="210" alt="Instagram Berlin - Photowalk und EverchangingBerlin Meeting - ein Wochenende mit den besten Instagram Usern aus aller Welt - public_transport und urban_landscape" data-original-width="140" data-image-meta="{"aperture":"18","credit":"Mark Blake Photo","camera":"Canon EOS 5D Mark III","caption":"Instagram Berlin - Photowalk und EverchangingBerlin Meeting - ein Wochenende mit den besten Instagram Usern aus aller Welt - public_transport und urban_landscape","created_timestamp":"1402764337","copyright":"www.markblake-photo.com - all rights reserved","focal_length":"34","iso":"200","shutter_speed":"0.0125","title":"Instagram Berlin - Photowalk und EverchangingBerlin Meeting - ei"}" data-large-file="http://www.pureglam.tv/wp-content/uploads/2014/06/Instagram-photowalk-best-of-Berlin-Everchangingberlin-public-transport-035-682x1024.jpg" />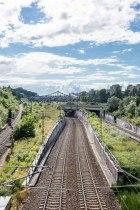 Instagram Berlin – Photowalk und EverchangingBerlin Meeting – ein Wochenende mit den besten Instagram Usern aus aller Welt – public_transport und urban_landscape
" data-orig-size="1200,1800" title="Instagram Berlin - Photowalk und EverchangingBerlin Meeting - ei" data-image-title="Instagram Berlin – Photowalk und EverchangingBerlin Meeting – ei" align="left" data-orig-file="http://www.pureglam.tv/wp-content/uploads/2014/06/Instagram-photowalk-best-of-Berlin-Everchangingberlin-public-transport-036.jpg" style="width:140px; height:210px;" data-recalc-dims="1" data-medium-file="http://www.pureglam.tv/wp-content/uploads/2014/06/Instagram-photowalk-best-of-Berlin-Everchangingberlin-public-transport-036-200x300.jpg" data-original-height="210" alt="Instagram Berlin - Photowalk und EverchangingBerlin Meeting - ein Wochenende mit den besten Instagram Usern aus aller Welt - public_transport und urban_landscape" data-original-width="140" data-image-meta="{"aperture":"18","credit":"Mark Blake Photo","camera":"Canon EOS 5D Mark III","caption":"Instagram Berlin - Photowalk und EverchangingBerlin Meeting - ein Wochenende mit den besten Instagram Usern aus aller Welt - public_transport und urban_landscape","created_timestamp":"1402764695","copyright":"www.markblake-photo.com - all rights reserved","focal_length":"38","iso":"200","shutter_speed":"0.0125","title":"Instagram Berlin - Photowalk und EverchangingBerlin Meeting - ei"}" data-large-file="http://www.pureglam.tv/wp-content/uploads/2014/06/Instagram-photowalk-best-of-Berlin-Everchangingberlin-public-transport-036-682x1024.jpg" />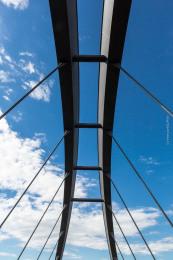 Instagram Berlin – Photowalk und EverchangingBerlin Meeting – ein Wochenende mit den besten Instagram Usern aus aller Welt – public_transport und urban_landscape
" data-orig-size="1200,1800" title="Instagram Berlin - Photowalk und EverchangingBerlin Meeting - ei" data-image-title="Instagram Berlin – Photowalk und EverchangingBerlin Meeting – ei" align="left" data-orig-file="http://www.pureglam.tv/wp-content/uploads/2014/06/Instagram-photowalk-best-of-Berlin-Everchangingberlin-public-transport-037.jpg" style="width:173px; height:260px;" data-recalc-dims="1" data-medium-file="http://www.pureglam.tv/wp-content/uploads/2014/06/Instagram-photowalk-best-of-Berlin-Everchangingberlin-public-transport-037-200x300.jpg" data-original-height="260" alt="Instagram Berlin - Photowalk und EverchangingBerlin Meeting - ein Wochenende mit den besten Instagram Usern aus aller Welt - public_transport und urban_landscape" data-original-width="173" data-image-meta="{"aperture":"18","credit":"Mark Blake Photo","camera":"Canon EOS 5D Mark III","caption":"Instagram Berlin - Photowalk und EverchangingBerlin Meeting - ein Wochenende mit den besten Instagram Usern aus aller Welt - public_transport und urban_landscape","created_timestamp":"1402764758","copyright":"www.markblake-photo.com - all rights reserved","focal_length":"24","iso":"200","shutter_speed":"0.008","title":"Instagram Berlin - Photowalk und EverchangingBerlin Meeting - ei"}" data-large-file="http://www.pureglam.tv/wp-content/uploads/2014/06/Instagram-photowalk-best-of-Berlin-Everchangingberlin-public-transport-037-682x1024.jpg" />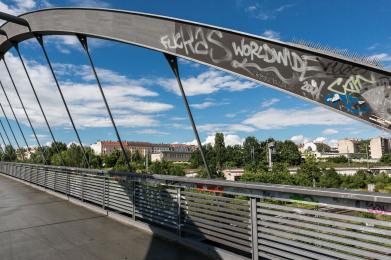 Instagram Berlin – Photowalk und EverchangingBerlin Meeting – ein Wochenende mit den besten Instagram Usern aus aller Welt – public_transport und urban_landscape
" data-orig-size="1200,800" title="Instagram Berlin - Photowalk und EverchangingBerlin Meeting - ei" data-image-title="Instagram Berlin – Photowalk und EverchangingBerlin Meeting – ei" align="left" data-orig-file="http://www.pureglam.tv/wp-content/uploads/2014/06/Instagram-photowalk-best-of-Berlin-Everchangingberlin-public-transport-038.jpg" style="width:391px; height:260px;" data-recalc-dims="1" data-medium-file="http://www.pureglam.tv/wp-content/uploads/2014/06/Instagram-photowalk-best-of-Berlin-Everchangingberlin-public-transport-038-300x200.jpg" data-original-height="260" alt="Instagram Berlin - Photowalk und EverchangingBerlin Meeting - ein Wochenende mit den besten Instagram Usern aus aller Welt - public_transport und urban_landscape" data-original-width="391" data-image-meta="{"aperture":"10","credit":"Mark Blake Photo","camera":"Canon EOS 5D Mark III","caption":"Instagram Berlin - Photowalk und EverchangingBerlin Meeting - ein Wochenende mit den besten Instagram Usern aus aller Welt - public_transport und urban_landscape","created_timestamp":"1402765051","copyright":"www.markblake-photo.com - all rights reserved","focal_length":"24","iso":"200","shutter_speed":"0.0025","title":"Instagram Berlin - Photowalk und EverchangingBerlin Meeting - ei"}" data-large-file="http://www.pureglam.tv/wp-content/uploads/2014/06/Instagram-photowalk-best-of-Berlin-Everchangingberlin-public-transport-038-1024x682.jpg" />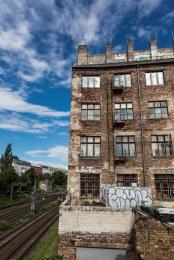 Instagram Berlin – Photowalk und EverchangingBerlin Meeting – ein Wochenende mit den besten Instagram Usern aus aller Welt – public_transport und urban_landscape
" data-orig-size="1200,1800" title="Instagram Berlin - Photowalk und EverchangingBerlin Meeting - ei" data-image-title="Instagram Berlin – Photowalk und EverchangingBerlin Meeting – ei" align="left" data-orig-file="http://www.pureglam.tv/wp-content/uploads/2014/06/Instagram-photowalk-best-of-Berlin-Everchangingberlin-public-transport-039.jpg" style="width:174px; height:260px;" data-recalc-dims="1" data-medium-file="http://www.pureglam.tv/wp-content/uploads/2014/06/Instagram-photowalk-best-of-Berlin-Everchangingberlin-public-transport-039-200x300.jpg" data-original-height="260" alt="Instagram Berlin - Photowalk und EverchangingBerlin Meeting - ein Wochenende mit den besten Instagram Usern aus aller Welt - public_transport und urban_landscape" data-original-width="174" data-image-meta="{"aperture":"10","credit":"Mark Blake Photo","camera":"Canon EOS 5D Mark III","caption":"Instagram Berlin - Photowalk und EverchangingBerlin Meeting - ein Wochenende mit den besten Instagram Usern aus aller Welt - public_transport und urban_landscape","created_timestamp":"1402766206","copyright":"www.markblake-photo.com - all rights reserved","focal_length":"24","iso":"200","shutter_speed":"0.0025","title":"Instagram Berlin - Photowalk und EverchangingBerlin Meeting - ei"}" data-large-file="http://www.pureglam.tv/wp-content/uploads/2014/06/Instagram-photowalk-best-of-Berlin-Everchangingberlin-public-transport-039-682x1024.jpg" />