Und hier kommt mein Beitrag für gleich zwei

 Challenges. 




Here is what I did for two challenges in combination.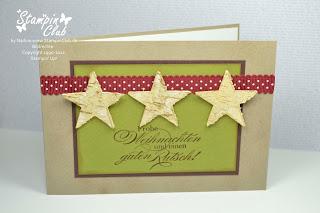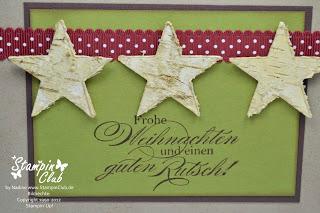 Ich habe die Farbchallenge Nr. 10 des Happy Freeday

 #37 mit dem Sketch von Clean & Simple FTL170 kombiniert.
I combined the colorchallenge no. 10 of the Happy Freeday challenge #37 with the clean and simple sketch FTL170. 
Dieser Sketch war vorgegeben bei der Clean & Simple Challenge.

This sketch was given at the Clean & Simple Challenge.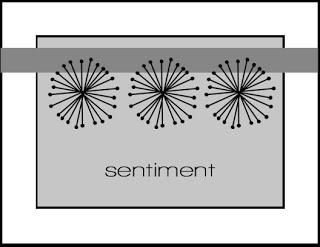 Und diese Farben waren beim Happy Freeday gegeben.

And these colors were given at the Happy Freeday Challenge.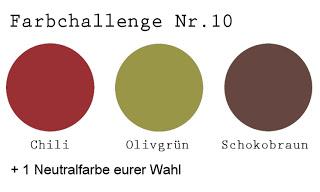 Verwendete Materialien:Stempel: Ein duftes DutzendStempelkissen: SchokobraunCardstock: Savanne, Schokobraun, OlivgrünSonstiges: Schwämmchen, Color Spritzer, Gepunktetes Geschenkband mit Wellenbordüre in Chili, Birkensterne


Used materials:

Stamps: Delightful DozenInk Pad: Chocolate ChipCardstock: Crumb Cake, 

Chocolate Chip, Old Olive

Misc.: Sponge Daubers, Color Spritzer Tool, Scallop Dots Ribbon in Cherry Chobbler, stars out of birchbark