HAPPY BIRTHDAY JOHNNY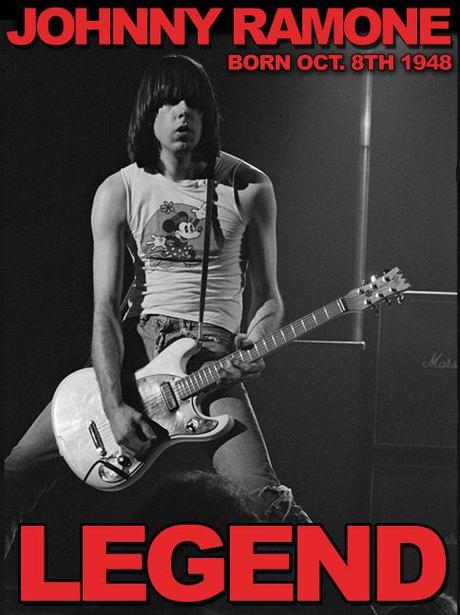 Photo © Stephanie Chernikowski. Under License to JRA LLC. All Rights Reserved.
Johnny Ramone invented the relentless; down stroke guitar sound that defined not only the groundbreaking sound of the legendary Ramones, but the guitar voice of the punk rock movement in general. Listed in Time Magazine's "10 greatest electric guitar players" and named #16 in Rolling Stone Magazine's top 100 guitarists of all-time.
Johnny was the driving force behind the Ramones sometimes referred to as a drill sergeant, bringing order and regiment to the band. This is evident in the speed, accuracy and intensity of their music. Johnny kept the Ramones focused and moving forward, ultimately securing their place in rock history. The Ramones were inducted into the Rock and Roll Hall of Fame on March 18, 2002.
Following Johnny's death in 2004, an 8-ft tall, bronze memorial statue in his image was instated at the Hollywood Forever Cemetery in Los Angeles, CA. The base of the statue includes inscriptions from some of Johnny's closest friends (many of whom are quite famous in their own right, yet cite inspiration from Johnny). The aforementioned include Eddie Vedder of Pearl Jam, Lisa-Marie Presley (daughter of Johnny's hero, Elvis Presley) and Johnny's wife and companion of over two decades, Linda Ramone.
The statue has become a place for fans to gather and remember the rock icon and the birthplace of the yearly "Johnny Ramone Tribute" event, which continues to grow annually, becoming increasingly successful as each year passes. Johnny's strength endures and his popularity with young and old alike remains timeless and immortal along with the music and aesthetic he created with the Ramones.