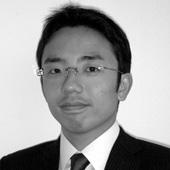 I'm a Japanese trainee from NTT DATA in Tokyo. This is the second entry for reporting my experience in Germany and thoughts from Japanese point of view.
One of the biggest differences between the environment in Germany and Japan is language.
I started to go to German school (I use English at work). As other people studying German, I'm struggling with grammatical gender and conjugations. Because I selected a language school using unfamiliar method (I like trying new things) to me that puts more emphasis on communicative skills than grammar like the way I have learned Japanese naturally. I'm always feeling tired after lessons. However I believe this tiredness is stimulus to the new part of my brain which has not been used and it's a good exercise.
[Tip for the Germans and the Japaneses:]
"Ach so!" has very similar pronunciation and similar a meaning with Japanese phrase "あ、そう!". You can surprise your Japanese/German friend. Try it!
It takes some months or years to become a fluent German speaker, but I have a good tool for communication. It is football.
Compared to Tokyo, there are more parks in Germany. In Tokyo there are few parks where we can play football (Parks area per capital in Tokyo is 4.5 square meters. Berlin: 27.9 square meters*. And I love football. So I sometimes go to a park and join a game and become friends with the other players. Although I can't speak German, I can communicate with them via a ball. Football is international language.
Besides, because some Japanese players are showing good performances in German football league, people playing football call me with the Japanese players' name when I walk around a ground. So it's very easy to join. Actually I always betray their expect with the clumsy play ;o), but I enjoy playing very much.
*
And except for football, I often experience the importance of non-verbal communication.
At the Cirquent 40th Birthday party on 20th May, Takashi Enomoto, SEVP of NTT DATA, gave a speech and I was one of the attendees. The content of that speech itself was also good, but I was impressed with the whole atmosphere of the speech. I felt him very close. It was like talking to each colleague.
And at that Birthday party, there are also some programs I felt the effect of non-verbal communications. For example, song (and dance) competition, and a dance time with a concert of a professional band. When they sang songs in German, I didn't understand the meaning. But I felt the enthusiasm and becoming closer to colleagues. And although I haven't danced in Japan, my body moved naturally!
One of the message of Takashi's speech was to cooperate within NTT DATA Group more tightly and become ONE TEAM. That party was a Cirquent party, but it was a very good chance to communicate with colleagues and enhance our unity. I expect all the colleagues of NTT DATA Group would be together (maybe via internet) in the near future.
It's a common sense that non-verbal information is very important for communication. But I can feel and experience it strongly, after coming to Germany from an environment where all the people speak Japanese.
But I must promise myself that this can't be a reason to neglect studying German…
*by Japanese Ministry of Land, Infrastructure, Transport, and Tourism, 2010