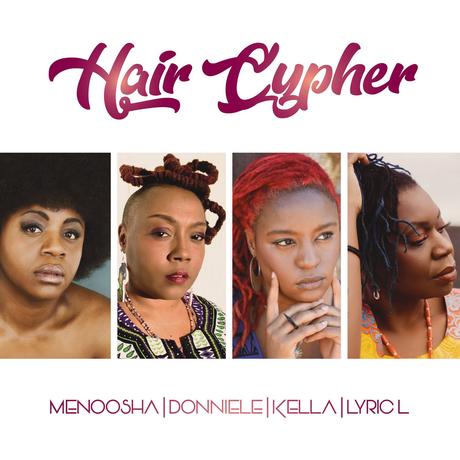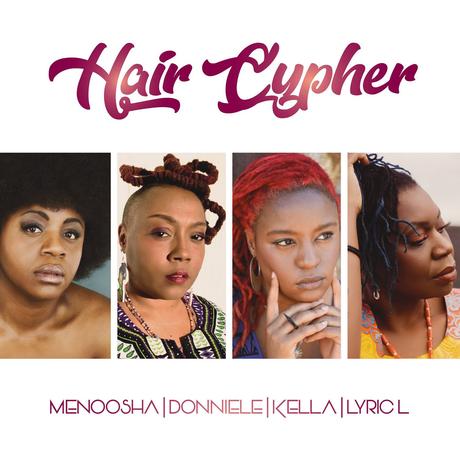 Four women. Four stories. One love for hair & hip hop.
Menoosha, Donniele, Kella, Lyric L take you through their individual hair journeys.
Klicken Sie auf den unteren Button, um den Inhalt von bandcamp.com zu laden.
Inhalt laden
LYRICS
Menoosha :
Welcome to the first ever hair cypher
Featuring melanated bars by Donniele, Kella and LyricL
Beat drop !
Kella :
Si je veux raconter mes cheveux,
je dois commencer jeune en parlant
défrisages et tresses mais je n veux pas y penser!
Forcée de me coiffer sentir tirer ma tête de tous côtés,
mal au crâne : c'est trop serré, cheveux brûlés et trop cassés.
J'ai tout coupé ado, j'y mettais toutes sortes de couleur,
me les approprier, attacher toutes sortes de foulards.
Les dreads sur ma tête sont bien les fruits de ma quête spirituelle,
un retour au naturel et aux ancêtres ouais
Menoosha :
Chevelure d'ébène
Jadis dense et belle
Mais les bémols de la vie et les peines
Me les enlèvent
Par centaine (x4)
LyricL :
So let me break down the molecular structure,
functional connection.
Crown on my head and celestrial direction.
Threaded beads and braids.
Freedom maps for slaves
Single married or queen, patterns ALL differentiate.
Hand-skills
Never chilled - so we celebrate!
Stories passed everlasting DEEP like DNA
Ancestors investing in my future, 'Guides'
Even in a head-wrap Magic and Pride
wrapped up inside, THAT'S why!
Bridge
Tell your story, your song
Sing your rhapsody all day long
It's your crown nothing wrong
Keep this hair cypher going strong
H-A-I-R Cypher