63
SHARES
Share on Facebook
Tweet on Twitter
Der Name klingt vielversprechend – Grill by the Pool – griechische Küche – internationale Fleisch- und Fischgerichte und dazu eine Aussicht auf den blauen Pool, den Strand und den Abendhimmel. Griechenland ist im April bereits die meiste Zeit schön warm, dazu ein entspanntes Essen in einem Hotelrestaurant? Ein Restaurant – nein – eines von vielen Restaraurants im Sani Resort in Chalkidiki und für die Gäste der vier Hotels jeden Abend, die freie Wahl in welchem der 17(!!) Restaurants man speisen möchte.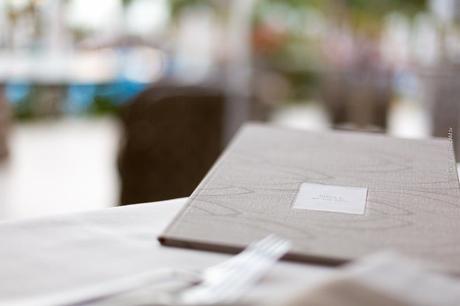 Grill by the Pool
Meine Wahl fiel am ersten Abend auf das "Grill by the Pool", welches eine mediterrane Küche mit vielen frischen Grillspeisen bietet. Sobald das Wetter eine angenehme Temperatur erreicht hat, werden die Scheiben zum Pool entfernt und man hat ein absolutes "Open-Air-Feeling". Das Meer im Hintergrund dazu und der Urlaub kann beginnen.
Die Option mit verschiedenen Restaurants ist sehr gelungen, so kommt keine Langeweile auf und gleichzeitig ist es niemals überfüllt. Auch wenn das Hotel zum Start der Saison noch nicht komplett bei 100% ausgelastet ist (Eröffnung 2014 vor ca. 2 Wochen, ab 1. Mai vollständig ausgebucht) – so ist das Grill by the Pool doch sehr beliebt.
Es besteht die Möglichkeit kostenlos einen Tisch für den Abend zu reservieren (und wird auch empfohlen!) und die reguläre Halbpension dort einzunehmen. Es besteht ein wechselnden Menu mit verschiedenen Speisen, dazu Hauptgänge mit Fisch, Fleisch oder auch vegetarisch. Alternativ hat man die Möglichkeit für einen kleinen Aufpreis sich aus der Karte entsprechend die Gerichte auszuwählen, die man an dem Abend essen möchte. Ich kann Euch nur sagen, das zusammengestellte Menü ist bereits sehr schön, aber ich hatte an dem Abend wirklich einmal Lust auf Steak.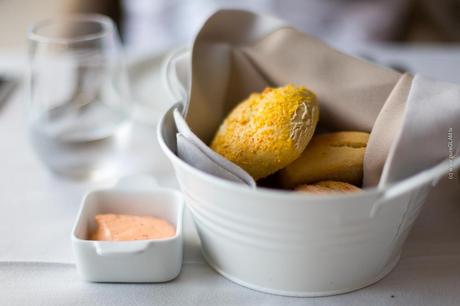 Griechische Gewürze, frisch gegrilltes Fleisch und dazu der Himmel, der langsam sich rötlich für den Sonnenuntergang färbte. Ein Traum! Wenn man sich jetzt noch Temperaturen abends um die 28°C vorstellt, die offene Terrasse, ein leichter Wind – und ich glaube, auch Ihr hättet Eure Traumlocation für den Sommerurlaub gefunden.
Eine Speisekarte der Highlights
Für mich immer, wie auch beim Einkauf von Kleidung :) die größte Qual – wenn mich zu vieles anspricht. Die Auswahl auf der Karte ausreichend aber nicht einschränkend. Alles wirkte auf den ersten Blick direkt ansprechend und ein Blick auf die Nachbartische bestätigte meine Vermutung. Es sieht wirklich gut aus!
Die Entscheidung dann umso schwerer – aber da kann ich euch wirklich nur einen ehrlichen Tipp geben. Fragt die Mitarbeiter und sagt Ihnen, was Ihr gerne esst. Lasst Euch wirklich beraten und man wird euch helfen, die richtigen Gerichte für euren Abend zu finden. Ich habe es nicht anders gemacht und dadurch häufig Gerichte entdeckt, die ich anhand der Speisekarte nicht gewählt hätte.
Ihr werdet bei meiner Bestellung auch sehen, dass ich mich habe beraten lassen und hatte Lust auf einen schönen griechischen Abend.
Klassisch und besonders – mein persönliches Menu
Vielleicht probiert Ihr es selbst einmal aus und bestellt die Gerichte, die ich gewählt habe, ich habe die Entscheidung absolut nicht bereut. Meine Gerichte für den Abend waren:
Beetroot Salad (Roasted Beetroot, Hazelnut, Apple, Goat Cheese, Sherry Vinaigrette)
Beef Tartare (Poached Egg Yolk, Crostini)
Oven Baked Egg (Potato Puree / Soutzouki)
Rib-Eye (medium-r)
Lamb Chops
Side dishes: Fries and Macaroni & Cheese
NY Cheesecake (yum!)
Caramelized Dry Figs (Figs / Crumble / Yoghurt Ice Cream)
Das wirklich schöne an einem Restaurant wie dem "Grill by the Pool" ist, dass die Mitarbeiter offen für Eure Wünsche oder Fragen sind und es wirklich das Ziel und vor allem auch das Konzept der Geschäftsführung ist, Euren Aufenthalt zu einem positiven Erlebnis zu machen.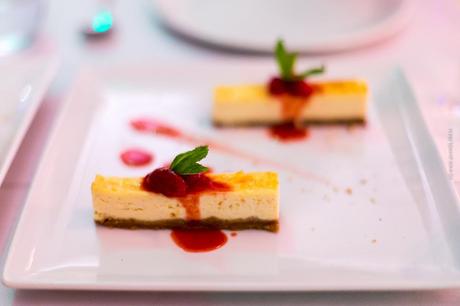 Fazit: Grill by the Pool – Sani Resort, Griechenland
Was für mich als erste Erinnerung von meinem Aufenthalt im Grill by the Pool im Sani Resort in Griechenland hängen bleibt, ist ein absolut stimmiges Konzept, sehr freundliche Mitarbeiter, gute Stimmung und griechische Live-Musik. Hinzu kommt, fast genauso wichtig – eine gute Qualität an Speisen, optisch sehr schön angerichtet und ein wirklich positives Erlebnis.
Ich kann euch das Grill by the Pool im Sani Resort in Griechenland uneingeschränkt empfehlen und würde direkt wieder dort speisen, wenn ich das nächste Mal in der Nähe bin. Zum Glück habe ich noch ein paar Tage im Sani Resort und komme vielleicht noch einmal zurück oder teste ein weiteres der 17 tollen Restaurants… Viele sonnige Grüße aus Griechenland… V.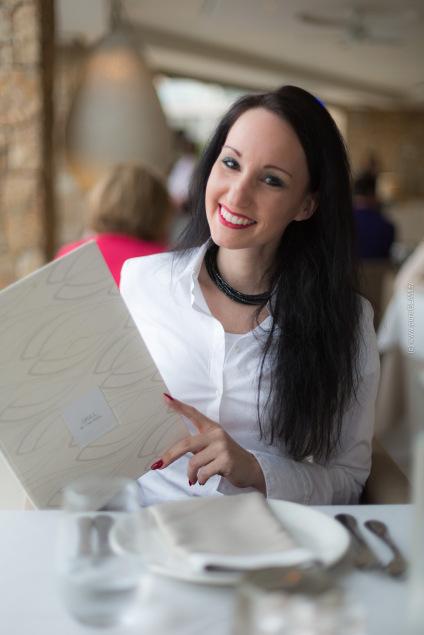 Sani Resorts – Griechenland – Food and Beverage – Dining Experience – Grill by the pool – Half board option – Steak and Lamb chops
" data-orig-size="1000,1500" title="Sani Resorts - Griechenland - Food and Beverage - Dining Experie" data-image-title="Sani Resorts – Griechenland – Food and Beverage – Dining Experie" align="left" data-orig-file="http://www.pureglam.tv/wp-content/uploads/2014/04/Grill-by-the-pool-Dining-experience-Sani-Resorts-Greece-Griechenland-Steak-Lamb-001.jpg" data-recalc-dims="1" data-medium-file="http://www.pureglam.tv/wp-content/uploads/2014/04/Grill-by-the-pool-Dining-experience-Sani-Resorts-Greece-Griechenland-Steak-Lamb-001-200x300.jpg" alt="Sani Resorts - Griechenland - Food and Beverage - Dining Experience - Grill by the pool - Half board option - Steak and Lamb chops" data-image-meta="{"aperture":"1.4","credit":"Mark Blake Photo","camera":"Canon EOS 5D Mark III","caption":"Sani Resorts - Griechenland - Food and Beverage - Dining Experience - Grill by the pool - Half board option - Steak and Lamb chops","created_timestamp":"1398710553","copyright":"www.markblake-photo.com - all rights reserved","focal_length":"50","iso":"100","shutter_speed":"0.00625","title":"Sani Resorts - Griechenland - Food and Beverage - Dining Experie"}" data-large-file="http://www.pureglam.tv/wp-content/uploads/2014/04/Grill-by-the-pool-Dining-experience-Sani-Resorts-Greece-Griechenland-Steak-Lamb-001-682x1024.jpg" />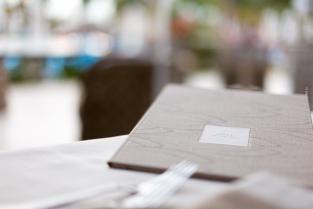 Sani Resorts – Griechenland – Food and Beverage – Dining Experience – Grill by the pool – Half board option – Steak and Lamb chops
" data-orig-size="1000,667" title="Sani Resorts - Griechenland - Food and Beverage - Dining Experie" data-image-title="Sani Resorts – Griechenland – Food and Beverage – Dining Experie" align="left" data-orig-file="http://www.pureglam.tv/wp-content/uploads/2014/04/Grill-by-the-pool-Dining-experience-Sani-Resorts-Greece-Griechenland-Steak-Lamb-002.jpg" data-recalc-dims="1" data-medium-file="http://www.pureglam.tv/wp-content/uploads/2014/04/Grill-by-the-pool-Dining-experience-Sani-Resorts-Greece-Griechenland-Steak-Lamb-002-300x200.jpg" alt="Sani Resorts - Griechenland - Food and Beverage - Dining Experience - Grill by the pool - Half board option - Steak and Lamb chops" data-image-meta="{"aperture":"1.4","credit":"Mark Blake Photo","camera":"Canon EOS 5D Mark III","caption":"Sani Resorts - Griechenland - Food and Beverage - Dining Experience - Grill by the pool - Half board option - Steak and Lamb chops","created_timestamp":"1398710646","copyright":"www.markblake-photo.com - all rights reserved","focal_length":"50","iso":"100","shutter_speed":"0.002","title":"Sani Resorts - Griechenland - Food and Beverage - Dining Experie"}" data-large-file="http://www.pureglam.tv/wp-content/uploads/2014/04/Grill-by-the-pool-Dining-experience-Sani-Resorts-Greece-Griechenland-Steak-Lamb-002.jpg" />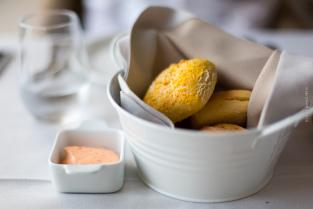 Sani Resorts – Griechenland – Food and Beverage – Dining Experience – Grill by the pool – Half board option – Steak and Lamb chops
" data-orig-size="1000,667" title="Sani Resorts - Griechenland - Food and Beverage - Dining Experie" data-image-title="Sani Resorts – Griechenland – Food and Beverage – Dining Experie" align="left" data-orig-file="http://www.pureglam.tv/wp-content/uploads/2014/04/Grill-by-the-pool-Dining-experience-Sani-Resorts-Greece-Griechenland-Steak-Lamb-003.jpg" data-recalc-dims="1" data-medium-file="http://www.pureglam.tv/wp-content/uploads/2014/04/Grill-by-the-pool-Dining-experience-Sani-Resorts-Greece-Griechenland-Steak-Lamb-003-300x200.jpg" alt="Sani Resorts - Griechenland - Food and Beverage - Dining Experience - Grill by the pool - Half board option - Steak and Lamb chops" data-image-meta="{"aperture":"1.4","credit":"Mark Blake Photo","camera":"Canon EOS 5D Mark III","caption":"Sani Resorts - Griechenland - Food and Beverage - Dining Experience - Grill by the pool - Half board option - Steak and Lamb chops","created_timestamp":"1398710923","copyright":"www.markblake-photo.com - all rights reserved","focal_length":"50","iso":"100","shutter_speed":"0.005","title":"Sani Resorts - Griechenland - Food and Beverage - Dining Experie"}" data-large-file="http://www.pureglam.tv/wp-content/uploads/2014/04/Grill-by-the-pool-Dining-experience-Sani-Resorts-Greece-Griechenland-Steak-Lamb-003.jpg" />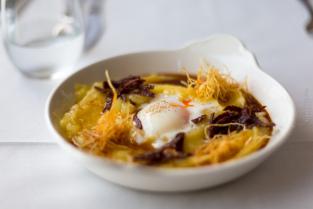 Sani Resorts – Griechenland – Food and Beverage – Dining Experience – Grill by the pool – Half board option – Steak and Lamb chops
" data-orig-size="1000,667" title="Sani Resorts - Griechenland - Food and Beverage - Dining Experie" data-image-title="Sani Resorts – Griechenland – Food and Beverage – Dining Experie" align="left" data-orig-file="http://www.pureglam.tv/wp-content/uploads/2014/04/Grill-by-the-pool-Dining-experience-Sani-Resorts-Greece-Griechenland-Steak-Lamb-004.jpg" data-recalc-dims="1" data-medium-file="http://www.pureglam.tv/wp-content/uploads/2014/04/Grill-by-the-pool-Dining-experience-Sani-Resorts-Greece-Griechenland-Steak-Lamb-004-300x200.jpg" alt="Sani Resorts - Griechenland - Food and Beverage - Dining Experience - Grill by the pool - Half board option - Steak and Lamb chops" data-image-meta="{"aperture":"1.4","credit":"Mark Blake Photo","camera":"Canon EOS 5D Mark III","caption":"Sani Resorts - Griechenland - Food and Beverage - Dining Experience - Grill by the pool - Half board option - Steak and Lamb chops","created_timestamp":"1398711453","copyright":"www.markblake-photo.com - all rights reserved","focal_length":"50","iso":"100","shutter_speed":"0.00625","title":"Sani Resorts - Griechenland - Food and Beverage - Dining Experie"}" data-large-file="http://www.pureglam.tv/wp-content/uploads/2014/04/Grill-by-the-pool-Dining-experience-Sani-Resorts-Greece-Griechenland-Steak-Lamb-004.jpg" />
Sani Resorts – Griechenland – Food and Beverage – Dining Experience – Grill by the pool – Half board option – Steak and Lamb chops
" data-orig-size="1000,1500" title="Sani Resorts - Griechenland - Food and Beverage - Dining Experie" data-image-title="Sani Resorts – Griechenland – Food and Beverage – Dining Experie" align="left" data-orig-file="http://www.pureglam.tv/wp-content/uploads/2014/04/Grill-by-the-pool-Dining-experience-Sani-Resorts-Greece-Griechenland-Steak-Lamb-005.jpg" data-recalc-dims="1" data-medium-file="http://www.pureglam.tv/wp-content/uploads/2014/04/Grill-by-the-pool-Dining-experience-Sani-Resorts-Greece-Griechenland-Steak-Lamb-005-200x300.jpg" alt="Sani Resorts - Griechenland - Food and Beverage - Dining Experience - Grill by the pool - Half board option - Steak and Lamb chops" data-image-meta="{"aperture":"1.4","credit":"Mark Blake Photo","camera":"Canon EOS 5D Mark III","caption":"Sani Resorts - Griechenland - Food and Beverage - Dining Experience - Grill by the pool - Half board option - Steak and Lamb chops","created_timestamp":"1398711463","copyright":"www.markblake-photo.com - all rights reserved","focal_length":"50","iso":"100","shutter_speed":"0.00625","title":"Sani Resorts - Griechenland - Food and Beverage - Dining Experie"}" data-large-file="http://www.pureglam.tv/wp-content/uploads/2014/04/Grill-by-the-pool-Dining-experience-Sani-Resorts-Greece-Griechenland-Steak-Lamb-005-682x1024.jpg" />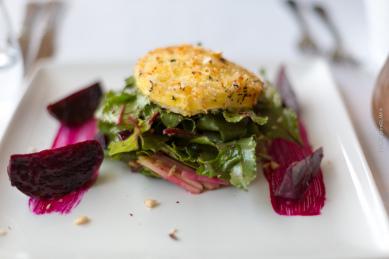 Sani Resorts – Griechenland – Food and Beverage – Dining Experience – Grill by the pool – Half board option – Steak and Lamb chops
" data-orig-size="1000,667" title="Sani Resorts - Griechenland - Food and Beverage - Dining Experie" data-image-title="Sani Resorts – Griechenland – Food and Beverage – Dining Experie" align="left" data-orig-file="http://www.pureglam.tv/wp-content/uploads/2014/04/Grill-by-the-pool-Dining-experience-Sani-Resorts-Greece-Griechenland-Steak-Lamb-006.jpg" data-recalc-dims="1" data-medium-file="http://www.pureglam.tv/wp-content/uploads/2014/04/Grill-by-the-pool-Dining-experience-Sani-Resorts-Greece-Griechenland-Steak-Lamb-006-300x200.jpg" alt="Sani Resorts - Griechenland - Food and Beverage - Dining Experience - Grill by the pool - Half board option - Steak and Lamb chops" data-image-meta="{"aperture":"1.4","credit":"Mark Blake Photo","camera":"Canon EOS 5D Mark III","caption":"Sani Resorts - Griechenland - Food and Beverage - Dining Experience - Grill by the pool - Half board option - Steak and Lamb chops","created_timestamp":"1398711492","copyright":"www.markblake-photo.com - all rights reserved","focal_length":"50","iso":"100","shutter_speed":"0.0125","title":"Sani Resorts - Griechenland - Food and Beverage - Dining Experie"}" data-large-file="http://www.pureglam.tv/wp-content/uploads/2014/04/Grill-by-the-pool-Dining-experience-Sani-Resorts-Greece-Griechenland-Steak-Lamb-006.jpg" />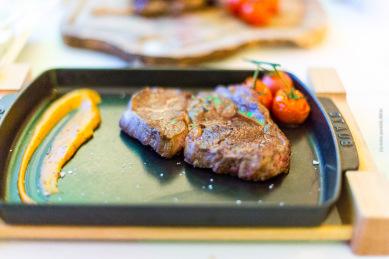 Sani Resorts – Griechenland – Food and Beverage – Dining Experience – Grill by the pool – Half board option – Steak and Lamb chops
" data-orig-size="1000,667" title="Sani Resorts - Griechenland - Food and Beverage - Dining Experie" data-image-title="Sani Resorts – Griechenland – Food and Beverage – Dining Experie" align="left" data-orig-file="http://www.pureglam.tv/wp-content/uploads/2014/04/Grill-by-the-pool-Dining-experience-Sani-Resorts-Greece-Griechenland-Steak-Lamb-007.jpg" data-recalc-dims="1" data-medium-file="http://www.pureglam.tv/wp-content/uploads/2014/04/Grill-by-the-pool-Dining-experience-Sani-Resorts-Greece-Griechenland-Steak-Lamb-007-300x200.jpg" alt="Sani Resorts - Griechenland - Food and Beverage - Dining Experience - Grill by the pool - Half board option - Steak and Lamb chops" data-image-meta="{"aperture":"1.4","credit":"Mark Blake Photo","camera":"Canon EOS 5D Mark III","caption":"Sani Resorts - Griechenland - Food and Beverage - Dining Experience - Grill by the pool - Half board option - Steak and Lamb chops","created_timestamp":"1398713916","copyright":"www.markblake-photo.com - all rights reserved","focal_length":"50","iso":"5000","shutter_speed":"0.02","title":"Sani Resorts - Griechenland - Food and Beverage - Dining Experie"}" data-large-file="http://www.pureglam.tv/wp-content/uploads/2014/04/Grill-by-the-pool-Dining-experience-Sani-Resorts-Greece-Griechenland-Steak-Lamb-007.jpg" />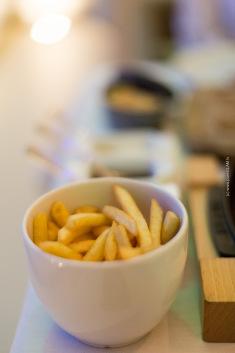 Sani Resorts – Griechenland – Food and Beverage – Dining Experience – Grill by the pool – Half board option – Steak and Lamb chops
" data-orig-size="1000,1500" title="Sani Resorts - Griechenland - Food and Beverage - Dining Experie" data-image-title="Sani Resorts – Griechenland – Food and Beverage – Dining Experie" align="left" data-orig-file="http://www.pureglam.tv/wp-content/uploads/2014/04/Grill-by-the-pool-Dining-experience-Sani-Resorts-Greece-Griechenland-Steak-Lamb-010.jpg" data-recalc-dims="1" data-medium-file="http://www.pureglam.tv/wp-content/uploads/2014/04/Grill-by-the-pool-Dining-experience-Sani-Resorts-Greece-Griechenland-Steak-Lamb-010-200x300.jpg" alt="Sani Resorts - Griechenland - Food and Beverage - Dining Experience - Grill by the pool - Half board option - Steak and Lamb chops" data-image-meta="{"aperture":"1.4","credit":"Mark Blake Photo","camera":"Canon EOS 5D Mark III","caption":"Sani Resorts - Griechenland - Food and Beverage - Dining Experience - Grill by the pool - Half board option - Steak and Lamb chops","created_timestamp":"1398714319","copyright":"www.markblake-photo.com - all rights reserved","focal_length":"50","iso":"2000","shutter_speed":"0.025","title":"Sani Resorts - Griechenland - Food and Beverage - Dining Experie"}" data-large-file="http://www.pureglam.tv/wp-content/uploads/2014/04/Grill-by-the-pool-Dining-experience-Sani-Resorts-Greece-Griechenland-Steak-Lamb-010-682x1024.jpg" />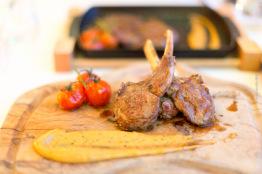 Sani Resorts – Griechenland – Food and Beverage – Dining Experience – Grill by the pool – Half board option – Steak and Lamb chops
" data-orig-size="1000,667" title="Sani Resorts - Griechenland - Food and Beverage - Dining Experie" data-image-title="Sani Resorts – Griechenland – Food and Beverage – Dining Experie" align="left" data-orig-file="http://www.pureglam.tv/wp-content/uploads/2014/04/Grill-by-the-pool-Dining-experience-Sani-Resorts-Greece-Griechenland-Steak-Lamb-008.jpg" data-recalc-dims="1" data-medium-file="http://www.pureglam.tv/wp-content/uploads/2014/04/Grill-by-the-pool-Dining-experience-Sani-Resorts-Greece-Griechenland-Steak-Lamb-008-300x200.jpg" alt="Sani Resorts - Griechenland - Food and Beverage - Dining Experience - Grill by the pool - Half board option - Steak and Lamb chops" data-image-meta="{"aperture":"1.4","credit":"Mark Blake Photo","camera":"Canon EOS 5D Mark III","caption":"Sani Resorts - Griechenland - Food and Beverage - Dining Experience - Grill by the pool - Half board option - Steak and Lamb chops","created_timestamp":"1398713970","copyright":"www.markblake-photo.com - all rights reserved","focal_length":"50","iso":"4000","shutter_speed":"0.02","title":"Sani Resorts - Griechenland - Food and Beverage - Dining Experie"}" data-large-file="http://www.pureglam.tv/wp-content/uploads/2014/04/Grill-by-the-pool-Dining-experience-Sani-Resorts-Greece-Griechenland-Steak-Lamb-008.jpg" />
Sani Resorts – Griechenland – Food and Beverage – Dining Experience – Grill by the pool – Half board option – Steak and Lamb chops
" data-orig-size="1000,667" title="Sani Resorts - Griechenland - Food and Beverage - Dining Experie" data-image-title="Sani Resorts – Griechenland – Food and Beverage – Dining Experie" align="left" data-orig-file="http://www.pureglam.tv/wp-content/uploads/2014/04/Grill-by-the-pool-Dining-experience-Sani-Resorts-Greece-Griechenland-Steak-Lamb-009.jpg" data-recalc-dims="1" data-medium-file="http://www.pureglam.tv/wp-content/uploads/2014/04/Grill-by-the-pool-Dining-experience-Sani-Resorts-Greece-Griechenland-Steak-Lamb-009-300x200.jpg" alt="Sani Resorts - Griechenland - Food and Beverage - Dining Experience - Grill by the pool - Half board option - Steak and Lamb chops" data-image-meta="{"aperture":"1.4","credit":"Mark Blake Photo","camera":"Canon EOS 5D Mark III","caption":"Sani Resorts - Griechenland - Food and Beverage - Dining Experience - Grill by the pool - Half board option - Steak and Lamb chops","created_timestamp":"1398714036","copyright":"www.markblake-photo.com - all rights reserved","focal_length":"50","iso":"5000","shutter_speed":"0.025","title":"Sani Resorts - Griechenland - Food and Beverage - Dining Experie"}" data-large-file="http://www.pureglam.tv/wp-content/uploads/2014/04/Grill-by-the-pool-Dining-experience-Sani-Resorts-Greece-Griechenland-Steak-Lamb-009.jpg" />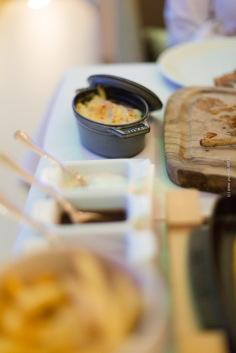 Sani Resorts – Griechenland – Food and Beverage – Dining Experience – Grill by the pool – Half board option – Steak and Lamb chops
" data-orig-size="1000,1500" title="Sani Resorts - Griechenland - Food and Beverage - Dining Experie" data-image-title="Sani Resorts – Griechenland – Food and Beverage – Dining Experie" align="left" data-orig-file="http://www.pureglam.tv/wp-content/uploads/2014/04/Grill-by-the-pool-Dining-experience-Sani-Resorts-Greece-Griechenland-Steak-Lamb-011.jpg" data-recalc-dims="1" data-medium-file="http://www.pureglam.tv/wp-content/uploads/2014/04/Grill-by-the-pool-Dining-experience-Sani-Resorts-Greece-Griechenland-Steak-Lamb-011-200x300.jpg" alt="Sani Resorts - Griechenland - Food and Beverage - Dining Experience - Grill by the pool - Half board option - Steak and Lamb chops" data-image-meta="{"aperture":"1.4","credit":"Mark Blake Photo","camera":"Canon EOS 5D Mark III","caption":"Sani Resorts - Griechenland - Food and Beverage - Dining Experience - Grill by the pool - Half board option - Steak and Lamb chops","created_timestamp":"1398714328","copyright":"www.markblake-photo.com - all rights reserved","focal_length":"50","iso":"2500","shutter_speed":"0.02","title":"Sani Resorts - Griechenland - Food and Beverage - Dining Experie"}" data-large-file="http://www.pureglam.tv/wp-content/uploads/2014/04/Grill-by-the-pool-Dining-experience-Sani-Resorts-Greece-Griechenland-Steak-Lamb-011-682x1024.jpg" />
Sani Resorts – Griechenland – Food and Beverage – Dining Experience – Grill by the pool – Half board option – Steak and Lamb chops
" data-orig-size="1000,1500" title="Sani Resorts - Griechenland - Food and Beverage - Dining Experie" data-image-title="Sani Resorts – Griechenland – Food and Beverage – Dining Experie" align="left" data-orig-file="http://www.pureglam.tv/wp-content/uploads/2014/04/Grill-by-the-pool-Dining-experience-Sani-Resorts-Greece-Griechenland-Steak-Lamb-012.jpg" data-recalc-dims="1" data-medium-file="http://www.pureglam.tv/wp-content/uploads/2014/04/Grill-by-the-pool-Dining-experience-Sani-Resorts-Greece-Griechenland-Steak-Lamb-012-200x300.jpg" alt="Sani Resorts - Griechenland - Food and Beverage - Dining Experience - Grill by the pool - Half board option - Steak and Lamb chops" data-image-meta="{"aperture":"1.4","credit":"Mark Blake Photo","camera":"Canon EOS 5D Mark III","caption":"Sani Resorts - Griechenland - Food and Beverage - Dining Experience - Grill by the pool - Half board option - Steak and Lamb chops","created_timestamp":"1398715500","copyright":"www.markblake-photo.com - all rights reserved","focal_length":"50","iso":"1600","shutter_speed":"0.02","title":"Sani Resorts - Griechenland - Food and Beverage - Dining Experie"}" data-large-file="http://www.pureglam.tv/wp-content/uploads/2014/04/Grill-by-the-pool-Dining-experience-Sani-Resorts-Greece-Griechenland-Steak-Lamb-012-682x1024.jpg" />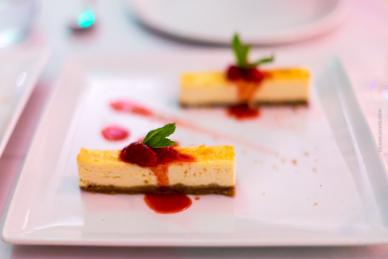 Sani Resorts – Griechenland – Food and Beverage – Dining Experience – Grill by the pool – Half board option – Steak and Lamb chops
" data-orig-size="1000,667" title="Sani Resorts - Griechenland - Food and Beverage - Dining Experie" data-image-title="Sani Resorts – Griechenland – Food and Beverage – Dining Experie" align="left" data-orig-file="http://www.pureglam.tv/wp-content/uploads/2014/04/Grill-by-the-pool-Dining-experience-Sani-Resorts-Greece-Griechenland-Steak-Lamb-013.jpg" data-recalc-dims="1" data-medium-file="http://www.pureglam.tv/wp-content/uploads/2014/04/Grill-by-the-pool-Dining-experience-Sani-Resorts-Greece-Griechenland-Steak-Lamb-013-300x200.jpg" alt="Sani Resorts - Griechenland - Food and Beverage - Dining Experience - Grill by the pool - Half board option - Steak and Lamb chops" data-image-meta="{"aperture":"1.4","credit":"Mark Blake Photo","camera":"Canon EOS 5D Mark III","caption":"Sani Resorts - Griechenland - Food and Beverage - Dining Experience - Grill by the pool - Half board option - Steak and Lamb chops","created_timestamp":"1398716078","copyright":"www.markblake-photo.com - all rights reserved","focal_length":"50","iso":"1600","shutter_speed":"0.02","title":"Sani Resorts - Griechenland - Food and Beverage - Dining Experie"}" data-large-file="http://www.pureglam.tv/wp-content/uploads/2014/04/Grill-by-the-pool-Dining-experience-Sani-Resorts-Greece-Griechenland-Steak-Lamb-013.jpg" />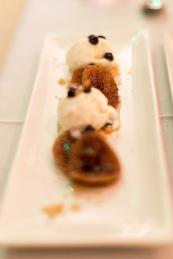 Sani Resorts – Griechenland – Food and Beverage – Dining Experience – Grill by the pool – Half board option – Steak and Lamb chops
" data-orig-size="1000,1500" title="Sani Resorts - Griechenland - Food and Beverage - Dining Experie" data-image-title="Sani Resorts – Griechenland – Food and Beverage – Dining Experie" align="left" data-orig-file="http://www.pureglam.tv/wp-content/uploads/2014/04/Grill-by-the-pool-Dining-experience-Sani-Resorts-Greece-Griechenland-Steak-Lamb-014.jpg" data-recalc-dims="1" data-medium-file="http://www.pureglam.tv/wp-content/uploads/2014/04/Grill-by-the-pool-Dining-experience-Sani-Resorts-Greece-Griechenland-Steak-Lamb-014-200x300.jpg" alt="Sani Resorts - Griechenland - Food and Beverage - Dining Experience - Grill by the pool - Half board option - Steak and Lamb chops" data-image-meta="{"aperture":"1.4","credit":"Mark Blake Photo","camera":"Canon EOS 5D Mark III","caption":"Sani Resorts - Griechenland - Food and Beverage - Dining Experience - Grill by the pool - Half board option - Steak and Lamb chops","created_timestamp":"1398716183","copyright":"www.markblake-photo.com - all rights reserved","focal_length":"50","iso":"2000","shutter_speed":"0.02","title":"Sani Resorts - Griechenland - Food and Beverage - Dining Experie"}" data-large-file="http://www.pureglam.tv/wp-content/uploads/2014/04/Grill-by-the-pool-Dining-experience-Sani-Resorts-Greece-Griechenland-Steak-Lamb-014-682x1024.jpg" />