Greek Prime Minister George Papandreou fights in the right direction: toward more democracy within the European Union and Euro Zone.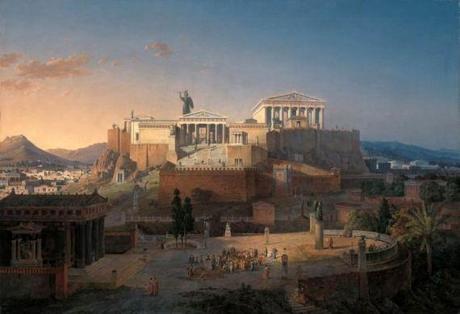 Idealized view of Acropolis: Athena Promachos and Areopag (Leo von Klenze, 1846)
His cabinet supported him today to push ahead with a referendum the government said would take place as soon as possible on a European Union debt bailout deal.
My personal view:
At the end is the Greek citizens and taxpayers to say yes or no, to the European Union debt bailout deal and any consequences.
The European Union needs urgently more democratic decision-making rules.
It's about time to end the 1%-against-99% political game within the EU.
More:
http://www.msnbc.msn.com/id/45114513/ns/world_news-europe/#.TrD1MVZn200