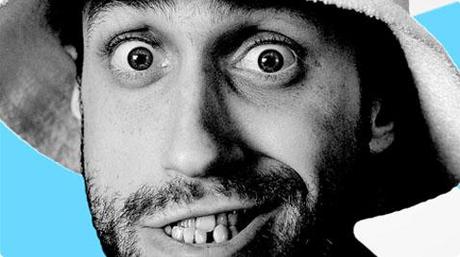 Ich sags mal kurz un knapp: reinhören,komplett hören,meinung bilden,Beardyman mögen.
Zum Rest sagt der Mann von der Insel einfach selber etwas…
"The legendary BBC Radio 1 Essential Mix is the most prestigious radio slot in the UK. Hosted
by the legendary Pete Tong, it is a 2 hour mix by only the very top DJ's on the planet. . . and me. . hahaaaa.. . . I done a essential mix!!
and all without using a single pre-recorded track. . . yep. . thats right. . no records, no cd's, no
mp3′s nothing. . just plain old me and my plain old spaceship. . . making some plain old music,
plain old live and in your plain old face. A mixture of covers re-interpretations, original songs,
improvised jams and contiguous, morphing sections, this is a watershed moment for humanity.
Keep off the grass."
Terry
Beardyman's Essential Mix – aired on Radio1 22/1/12 by Beardyman
Zur Tracklist einmal springen.
Charles Wright & The Watts 103rd Street Rhythm Band — Express Yourself
Hall & Oates — I Can't Go For That
Beardyman — You're Not Part Of Me
A Tribe Called Quest — Can I Kick It
Saint Etienne — Only Love Can Break Your Heart
Beardyman — All The Girls Be Touching My Ooh
Cee Lo Green — Forget You
Kings of Tomorrow — Finally
Beardyman — Cheese And Crackers
Tomcraft — Happiness
Beardyman — Unzip My Armpits
Daft Punk — Da Funk
Underworld — King Of Snake
Beardyman — Going Deep
Shakedown — At Night
Beardyman — I Don't Know
Beardyman — Get Dutty
Leftfield — Phat Planet
Beardyman — I Don't Want To Be Your Friend
Beardyman — Pyramid, Square, Rectangle, Yeah!
Beardyman — Glonk
Frankie Goes to Hollywood — Power Of Love
Beardyman — We Don't Know Where We're Going
The All Seeing I — The Beat Goes On
Beardyman — Back It Up
Beardyman — 'Av It
Beardyman — Not What You Planned For
Beardyman — Aahh
The Devlins — Crossing The River
Beardyman — Ready For The Burn
Leftfield — Release The Pressure
via via