Da mein letzter Post zu den kostengünstigen, englischen E-Books ganz gut ankam, kommt nun ein zweiter Teil. Dies sind die E-Books, die mir in den letzten drei Monaten ins Auge gesprungen sind. Der Preis liegt immer zwischen 0 und knapp 5 Euro. Vielleicht ist ja was für euch dabei =)
The Boyfriend Thief von Shana Norris [Amazon 2,45 €]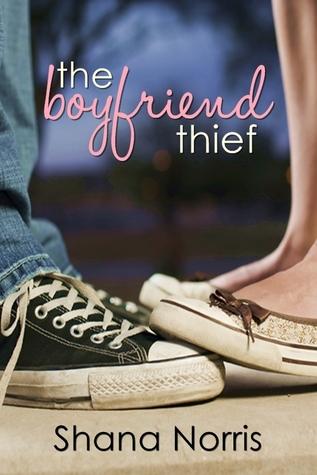 Avery James has her life planned out: this summer she'll work with a humanitarian program in Costa Rica, next year she'll graduate at the top of her class, and after that, college and medical school. Perfect, planned, total order.
The only problem: getting the rest of the money she needs for the trip before the deadline. Hannah Cohen, her biggest competition for the valedictorian title, makes an unexpected offer: If Avery can win over Zac Greeley and make him break up with Hannah before the end of the school year, a check for five hundred dollars is all hers. Faced with the prospect of spending yet another summer working as a giant hot dog, it's an offer Avery can't refuse.
The Accidental Movie Star von Emily Evans [Amazon 2,68 €]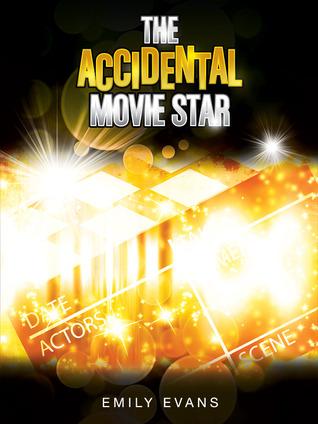 How did Ashley spend her summer vacation? Imagine the hottest guy in Hollywood. Do you see the girl next to him, the one handing him a cup of coffee? Yeah. That's her.
Interning on a major motion picture is not all bad. She gets to watch some of the scenes and even offer her opinion. "That kiss looked lame. Laughably weak. There's no chance at an MTV award with that kiss." LOL. Until the director says, "Hey, Intern. Yeah, you. Ashley. You're right. So, teach Caspian how to kiss. Oh, and get in front of the camera. We're going to need you in this next shot."
Fantasy Football von Jennifer LoGalbo [Amazon 2,68€]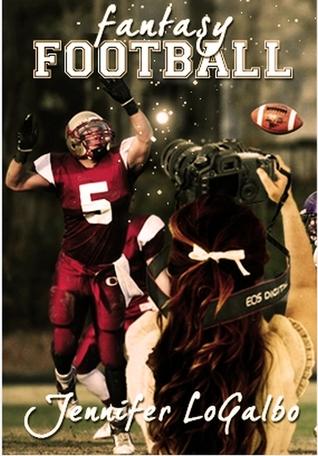 In this humorous satire of typical high school drama, seventeen-year-old Parker Collins learned early in life to trust no one, including her own family. She lived a desolated life, unfazed by the lack of social interaction. But when she signs on as the photographer for her school's newspaper, her social skills and trust are put to the test.
Parker's photographic skills and keen eye doesn't go unnoticed by her schoolmates or popular quarterback, Trent Cummins. But Parker despises Trent, especially after he dumped her sister for her arch nemesis and newspaper editor, Casey Whitmore.
When an illness lands Parker in the hospital, she begins receiving mysterious notes. And not every love letter stuffed in her locker is from her secret admirer. Some are hate letters from Trent groupies.
Skin Deep von Laura Jarratt [Amazon 4,44€]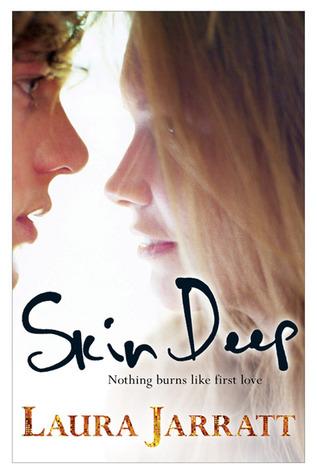 After the car crash that leaves her best friend dead, Jenna is permanently scarred. She struggles to rebuild her life, but every stare in the street, every time she looks in the mirror, makes her want to retreat further from the world. Until she meets Ryan. Ryan's a traveller.
When he and his mother moor their narrow boat on the outskirts of a village, she tells him this time it will be different. He doesn't believe her; he can't imagine why this place shouldn't be as unwelcoming as the rest. Until he meets Jenna. But as Jenna and Ryan grow closer, repercussions from the crash continue to reverberate through the community. And then a body is found…
Craved von Stephanie Nelson [Amazon 0,00€]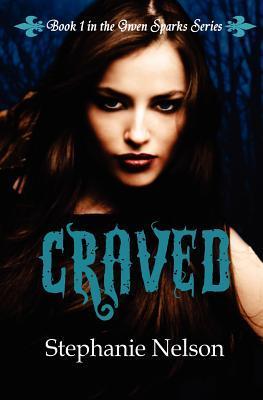 Gwen Sparks just wants to live a peaceful life in the supernatural town of Flora, but from the moment she read about the first murdered witch, all hope of peace was abandoned. Possessing the rare ability to read the memories of dead, she volunteers to help catch the culprit behind the string of drained witches.
Gwen has to team up with the one man who broke her heart, deal with a ghost who pulls her into the deathly realm at will, and a fight off the advances of sexy but frustrating vampire who not only craves what runs through her veins—he wants her heart.
Blood will tell von Samantha Young [Amazon 0,89€]
Eden is a soul eater closing in on her Awakening. Her family has convinced her that soon she will have to take a life in order to save her own. It's a decision Eden doesn't want to deal with even as her hunger for souls grows stronger every day.
To complicate her impossible position, new guy in school Noah Valois' determination to befriend her puts Eden in touch with a humanity she's never known. Addicted to his company, his friendship and affection, she becomes more and more terrified that giving into her hunger will mean losing him forever…
Ascent von Amy Kinzer [Amazon 0,81€]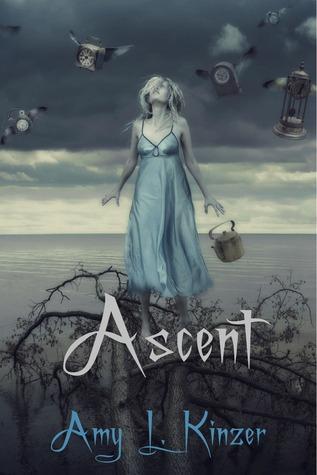 After years of recession a new political party is ascending to power. To control the United States they must offer leaders people will vote for. The Party has chosen a select group of teens to attend the Institute for Youth Development (IYD) for training to become the nation's next leaders.
But no one has a perfect past and in a world where every moment is captured on film it has become increasingly difficult to find future politicians. Everyone has something from their past they wish they could change.
Was ein geniales Cover

My Heart for Yours von Jolene Perry [Amazon 2,68€]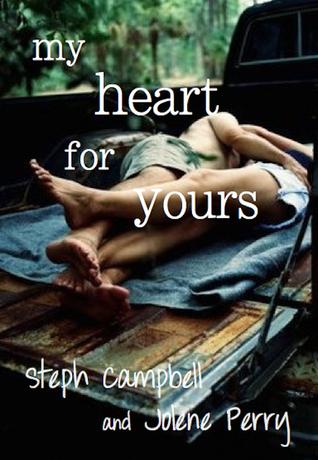 For Tobin and Delia, everything was always equal. A bargain, a trade, a deal to be struck. A kiss for a kiss. Your shirt for mine. Break my heart, I'll break yours.
Their disastrous split was no different. Tobin's spent the last year pretending Delia never existed, and Delia's been in D.C., pretending to be anything but the country girl that she is.
Angelfall von Susan Ee [Amazon 2,68€]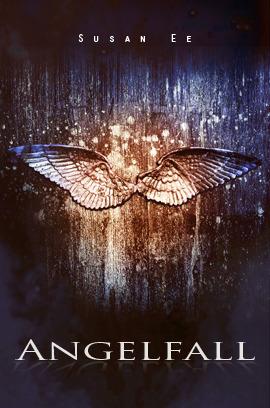 It's been six weeks since angels of the apocalypse descended to demolish the modern world. Street gangs rule the day while fear and superstition rule the night. When warrior angels fly away with a helpless little girl, her seventeen-year-old sister Penryn will do anything to get her back.
Anything, including making a deal with an enemy angel.
Raffe is a warrior who lies broken and wingless on the street. After eons of fighting his own battles, he finds himself being rescued from a desperate situation by a half-starved teenage girl.
Wishing for Someday Soon von Tiffany King [Amazon 2,68€]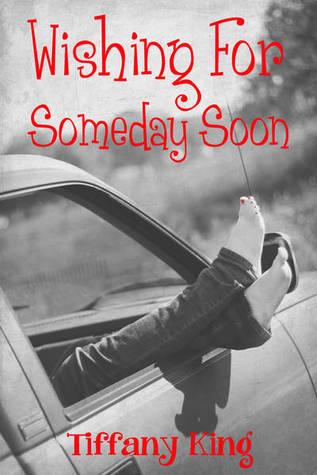 Thanks to her abusive mother, a string of deadbeat stepfathers, and an unsympathetic system, Katelyn has learned that the only one she can count on is herself. Her life's mission has become to shield her nine year old brother, Kevin, and to give him the future that they both wish for. A life with no more abuse, no worries about where their next meal will come from, and no more wondering if they will have a roof over their heads.
When her mother moves them again, this time to a small town in Montana, Katelyn's resolve is shaken when she meets Max, a cute boy from her new school, who gets a glimpse into her real world.
Heart on a Chain von Cindy C. Bennett [Amazon 2,84€]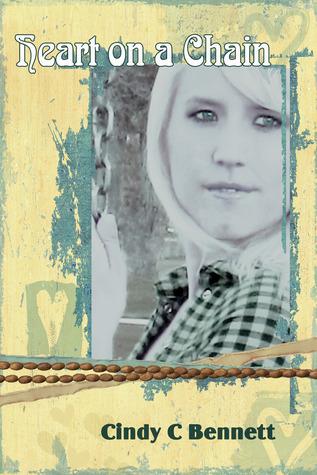 17-year-old Kate has lived her whole life in abject poverty, with an alcoholic father and drug-addicted mother, who severely abuses Kate. At school, her second-hand clothing marks her as a target. Her refusal to stand up for herself makes her the recipient of her classmates taunts and bullying. That is, until Henry returns.
Henry Jamison moved away six years earlier, just as he and Kate had begun to develop feelings for one another. He returns to find the bright, funny, outgoing girl he had known now timidly hiding in corners, barely speaking to anyone around her, suspicious of even him.
Kate can't figure out what game Henry is playing with her – for surely it is a game. What else would the gorgeous, popular boy from her past want with her?