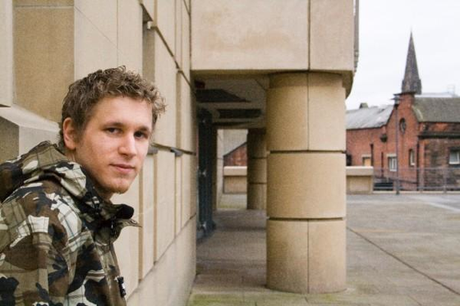 DFRNT ist ein gern gesehener Gast. Bisher eher im Regal, bzw. privaten Player, seit dem Mix für den Daily Street Podcast aber auch im Blog.
Viel Dubstep, ziemliche tiefe Klänge und ein kostenloser Download. Das ist doch mal was.
"I know Deep Heads, It's been a while since we have had an exclusive mix on the Pages, but the wait is finally over! DFRNT has mixed up some succulent, Deep Dubstep beats, with a splash of Dub techno, creating a journey of ambient, subtle tones that should leave you feeling all warm inside. DFRNT is the king of ambient influenced Dubstep and really made his mark on the scene with his debut album "Metafiction" released by On The Edge records back in 2010. The album features remixes from Scuba, Synkro, Ital Tek and Quantec."
Tracklist:
01 Daega Sound – When You're Dreaming
02 Isotroph – Kenya
03 Hatti Vatti – Giza Dub
04 Ak0pian – Dampstart
05 Hatti Vatti – Great
06 DFRNT – Remember When
07 DFRNT – The Darkness
08 Bojcot Selectah – The Executioner
09 Infra & M3ta – Dioxin
10 Jack Dixon – Somebody Told Me (DFRNT's Other Remix)
11 Muteqx – My Psychosis
12 Versa – 5am
13 Luthor – 3 Days
14 Actraiser – Infidel
15 Blasta – Aint No
16 Daega Sound – Stranded
17 DFRNT – The Big Freeze
18 DaDub – No Struggle
Download's straight ahead.
(via)