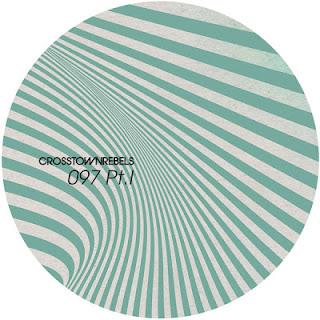 Am
11.06.
auf
Vinyl
und am
25.06. digital
erscheint auf
Crosstown Rebels
der erste Teil von
Amirali - Just An Illusion
, inklusive eines
Franck Roger Remixes
.
Crosstown Rebels 097 PT1
Das Release fällt für
Crosstown Rebels
typisch aus und wird der erste von 2 Teilen sein die das Label veröffentlicht. Tiefe, schon fast düstere, melancholische Stimmung umhült das
Original
von
Just An Illusion
und irgendwie kommen hat der Track ziemlich starke Ähnichkeit mit Every Minute Alone von Who Made Who. Der
Franck Roger Remix
ist zwar perkussiver geworden, allerdings nimmt er durch seine Interpretation dem Track auch diesen mysteriösen, melancholischen Touch.
Fazit:
Wieder eine typische Crosstown Rebels Veröffentlichung, von der der Original Track aber dennoch positiv auffällt.
Label: Crosstown RebelsArtist: Amirali
Title: Just An IllusionRelease Date: 2012-06-11/ 2012-06-25Format: Mp3, Wave, VinylPreview Source: SoundloudCat#.: CRM097PT1 A1.Amirali - Just An Illusion (Original Mix)B1.Amirali - Just An Illusion (Frank Roger Remix)
First part of a two-part 12" single release this 12" features an extended original version and a superb remix by Real Tone boss and French maestro Franck Roger.
Amirali has certainly made a rapid ascent in electronic music over the past year and stellar debut 'In Time' has marked out the Iranian/Canadian producer as a true musician at heart. Playing every instrument and implementing his own evocative voice, Amirali shapes his songs in mysterious patterns, leaving his listeners hypnotised. Supported and championed by Damian Lazarus and therefore getting his music heard by thousands of ravers around the globe at Get Lost and Rebel Rave, the London-based Architecture student is now one of the most buzzing underground artists on the scene.
Released here as an extended version, 'Just An Illusion' is one of the more driving tracks off the album with its dance-worthy melodic drive and Amirali's texturally deep and emotive undertones. French producer Franck Roger enlightens the eeriness and delivers a more rolling drum-heavy remix with bouncing bassline and alternative melody with soaring pads and high-pitched chimes. A real summer infused enchanting remix of the original, which is already proving a bit of a hit on discerning dance-floors. Franck is unstoppable at the moment and this exquisite remix is testament to his intuitive production skills.
The second 12" released the following week features remixes by MK and Appleblim.. !!