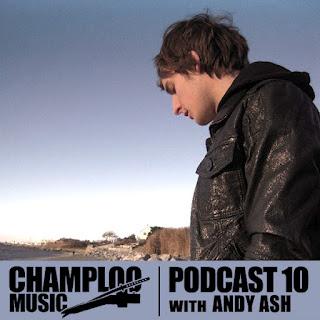 Damit auch der reinrassige House Sound nicht zu kurz kommt, ist hier die neue Ausgabe des Champloo Music Podcast gemixt von Andy
Ash
. Wie immer steht auch diese Ausgabe unter dem Zeichen, "house nothing else but house"
Stil: House
Champloo Music Podcast 10 with ANDY ASH
Download
We'd like to invite you to celebrate our 10th episode of the Champloo Music podcast. This time made by a rising and talented DJ and producer from Liverpool, Andy Ash.
Andy grew up collecting records and DJing since the age of fifteen and cut his teeth warming up playing deep house music around the clubs of
Cambridge
. Since then Andy has moved to
Liverpool
and widened his DJ spectrum, he now regularly
drops
vinyl bombs spanning from afro-beat through to deep house in his DJ sets.
Andy Ash has steadily been bulding his sound over the past few years taking in influences ranging from jazz through to techno. He started off with a small digital release on Five20East (The Revenge's original label) and has gone on to release multiple original productions, edits and remixes on labels such as On The Prowl, Boogie Originals, FOTO and Kolour Recordings to name a few. Having recently taken on the role of co-runner for Boogie Originals Records expect much more from Andy in the future.
Andy Ash @ Facebook
Andy Ash @ Soundcloud
--------------------------------------
01. Deep Space Orchestra - the 10-4 rule (Toby tobias remix) (forthcoming on fly By Night music)
02. Ben Sun - You should know better
03. Daniel Solar - Hush
04. KID - Don't you like my music??
05. Montana - Esto Paradese
06. Tusk wax 3
07. Sean P - It's you (edit)
08. Carol Williams - Can't get enough
09. Serious invention - You don't know
10. Poolside - Do you believe? (Jacques
Renault
remix)
11. Marius - Glow of filter (remix)
12. Softwar - This time around
13. Evan Stalker - Parkway (Runaway remix)
14. The
Tortoise
- The puffing tortoise (mhmd remix)
15. Futuro - Black Thank