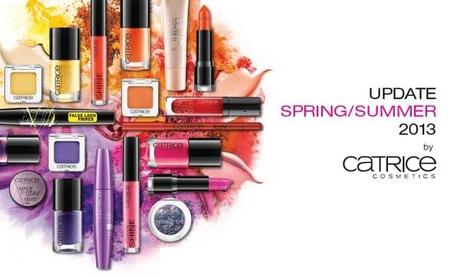 Hallo meine Lieben,
bald ist es wieder so weit; Sortimentsumstellung bei den Drogerie Marken. Ab Februar 2013 
werden rund 25% des 
CATRICE
 Sortiments aktualisiert. 
Dann gibt es 
59 neue Produkte und Farben
 zu entdecken.. 
Von welchen Produkten wir uns trennen müssen könnt ihr 
HIER
 sehen. CATRICE hat eine Liste davon auf ihrer Homepage veröffentlicht.
Welche neuen Produkte dazu kommen zeige ich euch jetzt.
EYES..

CATRICE Absolute Eye Colour Mono Eye Shadow 2,79 €
Farben (v.l.n.r.):
610 Mint Of Change
620 Inglorious Mustards
630 Fancy A Coppa Tea?
640 Don't Touch My Mosserati!
650 Petrol Shop Boys


CATRICE Absolute Eye Colour Quattro Eye Shadow 4,49 €Farben (v.l.n.r.):070 Mud Spencer & Coralle Hill090 Before Or After Eight?080 Yellow Submagreen


CATRICE Intensif'eye Wet & Dry Shadow 3,79 €
Farben (v.l.n.r.):
070 Dr. Bluelittle
080 Please Gold The Line
090 Ninja Purples
100 Glamourose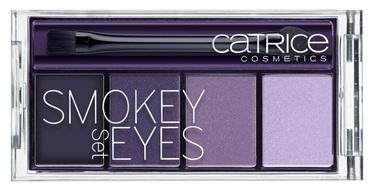 CATRICE Smokey Eyes Set 4,49 €
Farbe:
060 You Did That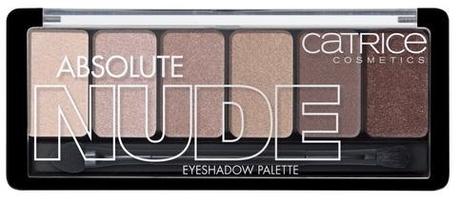 CATRICE Absolute Nude Eye Shadow Palette 4,99 €
Farbe:
010 All Nude

CATRICE Kohl Kajal 1,99 €
Farbe:140 Chocwaves


CATRICE Smokey Eyes Pencil 2,49 €Farbe:040 Petroling In The Deep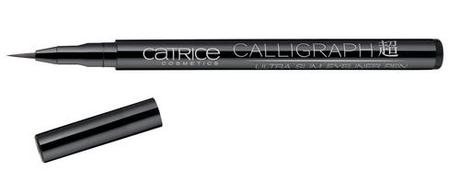 CATRICE Calligraph – Ultra Slim Eyeliner Pen 2,99 €
Farbe:010 Blackest Black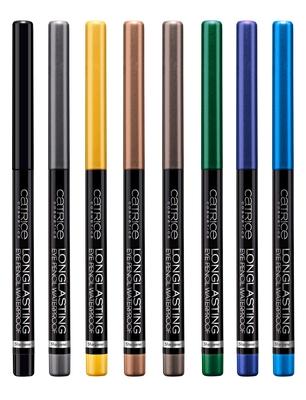 CATRICE Long Lasting Eye Pencil Waterproof  2,29 €
Farben (v.l.n.r.):
010 New Kids On The Black
002 The World's Greytest
030 Gold Shatterhand
040 Karate with Bronze Lee
050 Brown Town Girl
060 Moss Undercover
070 Blue Berrymore
080 These Blues are made for walking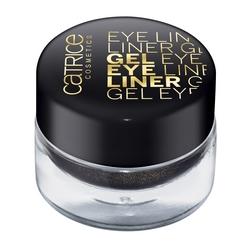 CATRICE Gel Eye Liner 3,99 €
Farbe:
050 Black Jack with Goldie Hawn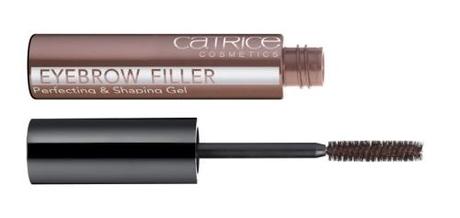 CATRICE Eyebrow Filler – Perfecting & Shaping Gel 3,49 €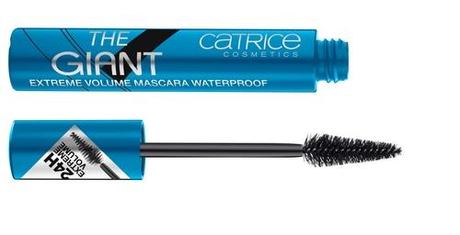 CATRICE The Giant Extreme Volume Mascara Waterproof 24h 4,49 €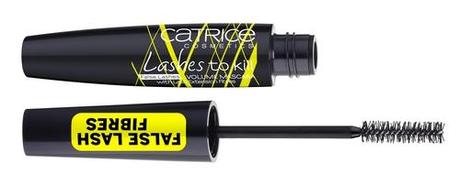 CATRICE Lashes to Kill False Lashes Volume Mascara 3,99 €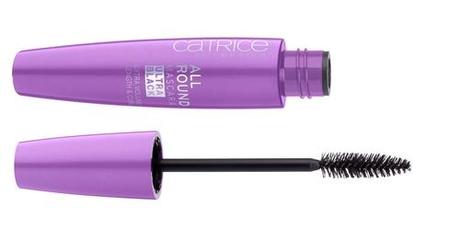 CATRICE Allround Mascara Ultra Black 2,99 €

CATRICE Waterproof Top Coat  4,49 €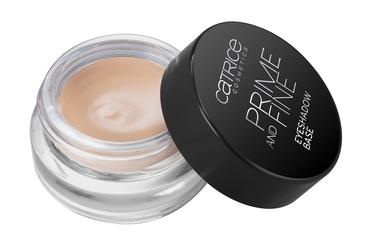 CATRICE Prime And Fine Eyeshadow Base 3,99 €
LIPS..

CATRICE INFINITE SHINE Lip Gloss 2,99 €
Farben (v.l.n.r.):
010 Nude-Tritious
020 Best Seller, Truth Teller
030 Rose, Would You..?
040 Like A Nude Life
050 Sugar Crush
060 Pink Up Your Life
070 Very Very Raspberry
080 Love, Pink & Happiness
090 Pink Before You Leave
100 Peach on The Beach
110 Tangerine Tango
120 Little Red Dress
130 How Do You Dare to Wear?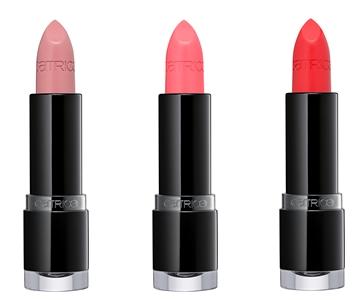 CATRICE Ultimate Colour – Lip Colour 3,99 €
Farben (v.l.n.r.):
240 Hey Nude 
250 Matt About Pink
260 It's A Matt World
FACE..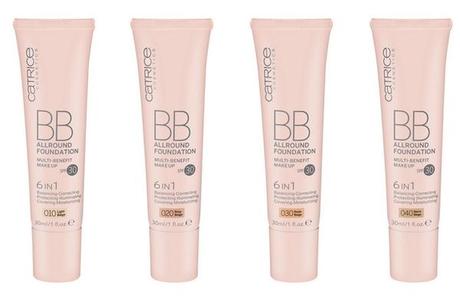 CATRICE BB Allround Foundation Multi-Benefit Make Up 5,99 €Farben (v.l.n.r.):010 Light Beige020 Rosy Beige030 Nude Beige040 Warm Beige

CATRICE Camouflage Cream 2,99 €
Farben (v.l.n.r.):
010 Ivory
020 Light Beige
030 Rosy Beige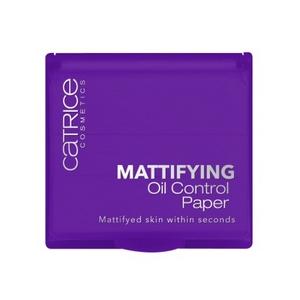 CATRICE Mattifying Oil Control Paper 2,79 €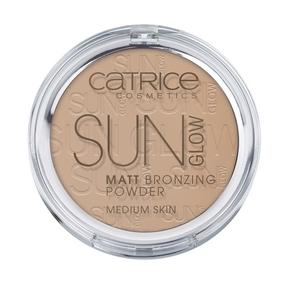 CATRICE Sun Glow – Matt Bronzing Powder 3,99 €
Farbe:030 Medium Bronze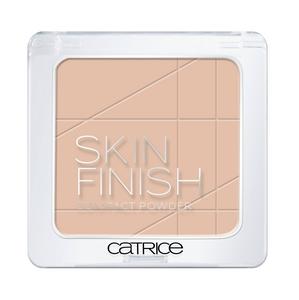 CATRICE Skin Finish Compact Powder 3,99 €Farbe:031 Warm Beige


CATRICE Re-Touch Light – Reflecting Concealer 3,99 €Farbe:010 ivory ivory
Alle Produkte sind am Februar 2013 erhältlich!

Also ich muss schon sagen wow, bin mehr als begeistert von den Produkten & freue mich wenn sie erhältlich sind.
Natürlich finde ich es schade das einige Produkte das Sortiment verlassen, ganz besonders mein Puder. Es war die perfekte Farbe für mich :(
Aber dafür wird es ja ganz viele neue Produkte geben.
Was sind eure Favoriten?
♥