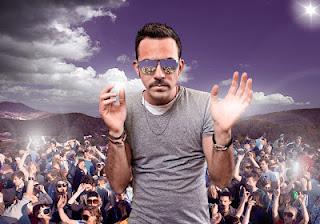 Für die neue Ausgabe des Cadenza Podcast bleiben wir musikalisch auf dem Kontinent. Der Italiener Alex Picone ist bekannt für seinen deepen, minimalen Techno und Tech House auch in seinem Mix für Cadenza setzt er dieses straight durch.
Stil: Tech House, Techno
Cadenza Podcast | 027 - Alex Picone
Download Cycle
Download Source
CYCLE TRACKLIST
El Gato - Zone
Kowton - Jam01
Gerry Read - Yeah come dance
OCH - Roadmaster
Peverelist - Salt water
Korsakow - Func machine
Cab Driver - Affection
Natural Rhythm - Jive
Mass Prod - Sonagli
Round One - I'm your brother
Hands up - Talk Good
Alex Picone Vs
Steve Reich
- Bootleg
Third Side - Unknown
SOURCE TRACKLIST
Doctor Rockit - Cafe de flore
Shukar Collective - Oh girl
Dj Food - Peace
King mida sound - Lost
Jun Miyake - Lillies of the valley
Bobby mc ferrin - Thinking about your body
Cujo - Fatass joint
Shukar Collective -
Calling
Tamango
Massano - Massanga mama
Bobby mc ferrin - Turtle shoes
Lowdown and dirty - Lowdown popcorn
Bar Konou Moussou - Amadou ballake
King midas sound - Frequencies
Dj Food - Well swung
Madlib - unknown
Jun Miyake - The here and after
Today's Source To Cycle podcast comes from Cadenza's Alex Picone, a talented Italian producer and DJ who has been fully fledged member of our crew now for four years.
Alex Picone first thrilled Cadenza fans with his debut release on Luciano's imprint, 'Floppy/Furby' in 2008. The raw funky tech house two tracker was Luciano's secret weapon for months, and became a global underground club hit.
Picone then followed that in 2011 with the 'Fahrenheit' EP on Cadenza, a four tracker of bubbly, multi-dimensional underground house. Asides from his Cadenza releases, Picone's music has reached credible and cool labels like Bass Culture, Phonica, Claque Musique, and Melisma.
Alex Picone's Cycle contains quality deep techno moments, rolling grooves, and cutting-edge house from artists like Kowton, Peverelist, Cab Driver, Mass Prod, Hands Up and Round One. There's also an exclusive Alex Picone Vs Steve Reich bootleg in the mix. All in all, it's a thoroughly absorbing and entertaining trip through the darker recesses of electronic club music, which is exactly what you should expect from a Vagabundo!
Alex' Source mix features the likes of Doctor Rockit, Shukar Collective, DJ Food, Massano, King Midas Sound and Madlib in one gorgeous hotpot of influences.
Story - http://goo.gl/xb73P
Alex Picone on
Facebook
-
http://www.facebook.com/alexpiconedj