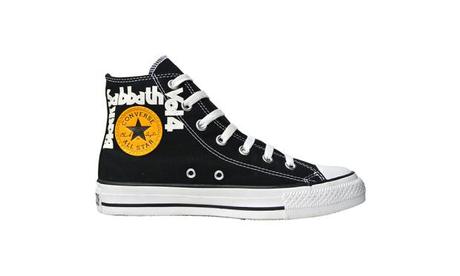 Converse-Chucks-107188 Black Sabbath Vol. 4 – © Holger Dölle
Diese Schuhe habe ich bis heute nur in den USA gesehen. Ein super seltenes Paar für Sammler und düstere Hard Rock Fans.
Converse has launched their latest collaborative sneaker collection featuring five new styles inspired by Black Sabbath for Spring 2014. The collaboration features the album artwork of four of Black Sabbath's albums including Black Sabbath, Paranoid, Never Say Die! and VOL. 4. The designs in the collection also feature special detailing such as stitched Black Sabbath logos and graphic lining.
via: http://chucks.me