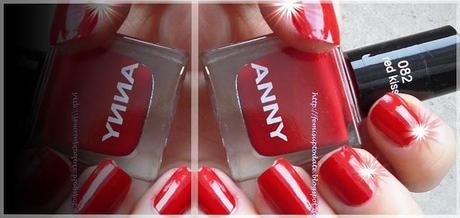 Einen wunderschönen sonnigen Montag Ihr Lieben,
die Sonne macht irgendwie gute Laune :)
Heute möchte ich Euch den sechsten Lack der aktuellen Anny Kollektion "The Night of the Stars" vorstellen.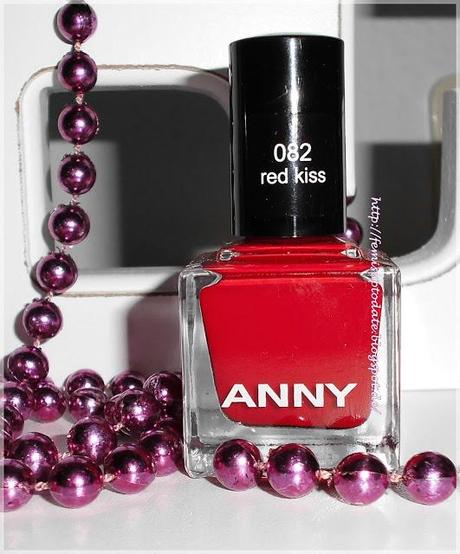 Ein wunderschöner und glamouröser Rotton.
"Red Kiss" ist ein tiefes intensives Rot, mit einem leichten Blaustich welcher gerade das Besondere ausmacht.
Eine Schicht und er deckt perfekt .
Vorher einen Unterlack auftragen.
Der Lack wertet jedes schlichte Outfit auf und ist ein traumhafter Lack für besondere Anlässe.
9,95/15ml Euro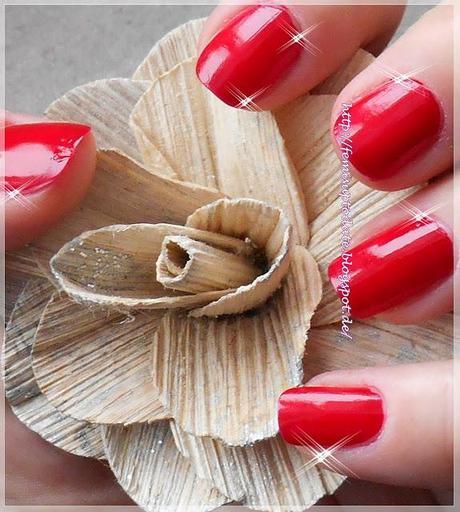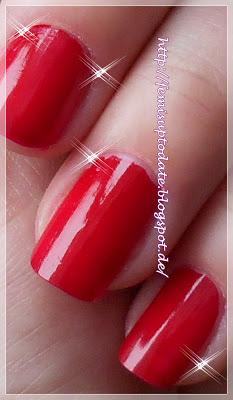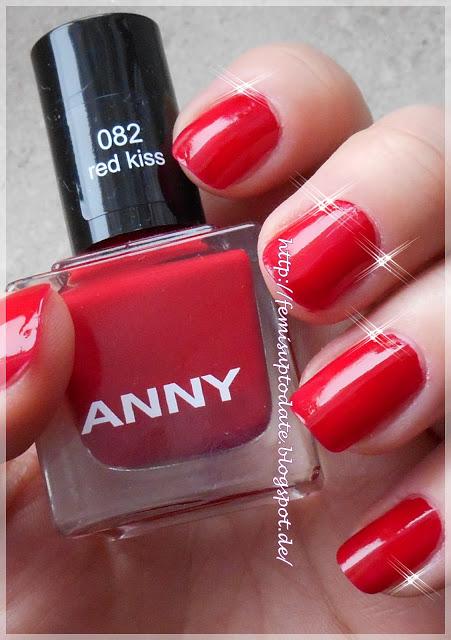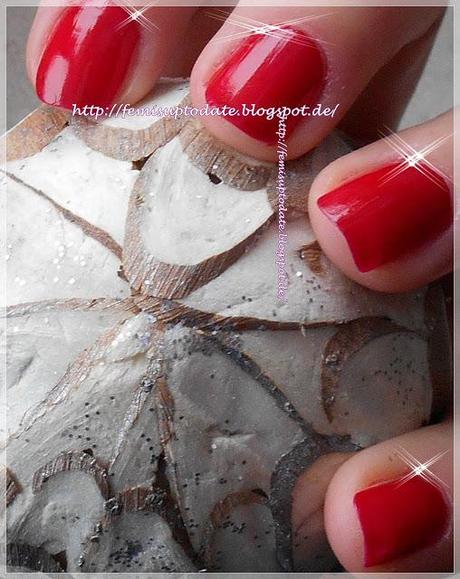 Eine schöne Frühlingswoche wünscht Euch,

Bildrechte: Daniela Nikolai / femisuptodate
Eingestellt von

Femi ♥
um Montag, März 25, 2013


Diesen Post per E-Mail versenden
BlogThis!
In Twitter freigeben
In Facebook freigeben
Labels Anny, Nagellack