"Freude herrscht" am Sonntag den 24. Juni 2012 um ~09:45 starte ich mit Stephan zum Aletsch-Halbmarathon, ich kann vor lauter Vorfreude kaum schlafen :-)
It's amazing next Sunday the 24th June 2012 about 09:45 CET Stephan and me are starting the adventure of Aletsch-Halfmarathon, I can hardly sleep out of sheer excitement :-)
YEEAAAHHHH — LET'S ROCK THAT HILL !!!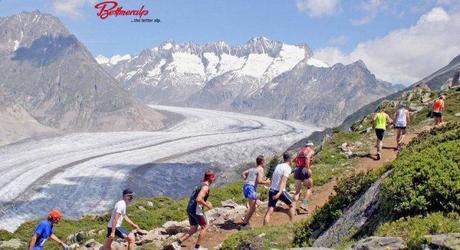 Aletsch-Halbmarathon – Berglauf im einzigen UNESCO Weltnaturerbe der Alpen
Seit 2001 steht der Aletschgletscher und seine angrenzenden Gebiete nicht nur in der Schweiz unter strengem Schutz. Auch die UNESCO wurde auf die gewaltigen Naturschönheiten zwischen Jungfrau, Bietschhorn und Aletschgletscher aufmerksam und nahm das Gebiet in die Liste der Weltnaturerbe auf. Damit rückt das Aletschgebiet auf die selbe Stufe wie Ayers Rock und Barrier Reef in Australien, Serengeti in Afrika oder Yosemite Nationalpark in den USA.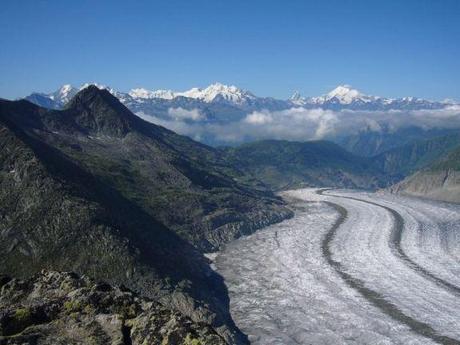 The Bettmerhorn above the Aletsch Glacier
Einmalig ist dabei auch, dass man als Läufer mitten in das Herzstück dieses Weltnaturerbes hineinblicken und hineinlaufen kann. Atemberaubend sind in diesem Fall also nicht nur Höhe und Steigung des Laufs, sondern in erster Linie der Blick auf Gletscher und Vierttausender.
The Aletsch Half-marathon – a mountain run in the only UNESCO World Natural Heritage Site in the Alps
Since 2001, the Great Aletsch Glacier and its surrounding territories have been under rigorous protection, not only under Swiss law. The magnificent natural beauty of the area around Jungfrau, Bietschhorn and the Great Aletsch Glacier also attracted the attention of UNESCO, which added the region to its list of World Natural Heritage Sites. This ranks the Aletsch region with Ayers Rock and Barrier Reef in Australia, the Serengeti in Africa and Yosemite National Park in the United States.
A unique feature of the race is that the runners can glimpse the achingly beautiful heart of this World Natural Heritage Site as they run through it. The altitude and the gradients in this half-marathon are vertiginous – but the view of the glacier and the 4,000-metre peaks are even more breathtaking.
Die Strecke / The course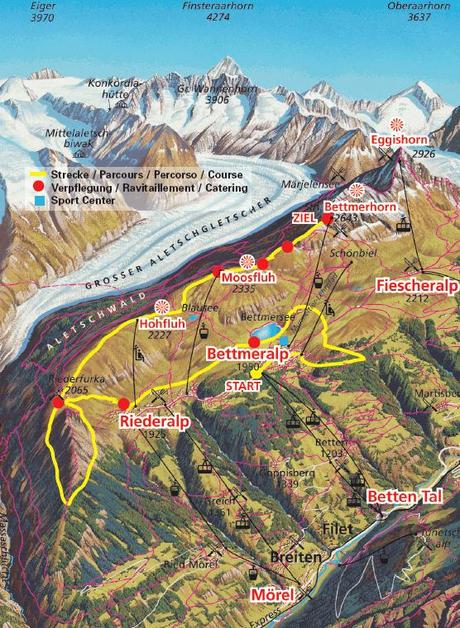 Das Profil / The course profile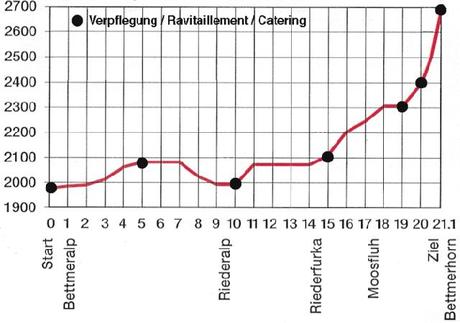 Meine Daten / My data
Start nr / Startnummer : 533
Starting time / Startzeit : 09:50 CET
Expected running time / Zeitvorgabe : 02:30 h
Categorie / Kategorie : Men 45+ (229 Starters)
Daten Stephan / Data Stephan
Start nr / Startnummer : 193
Starting time / Startzeit : 09:45 CET
CET Expected running time / Zeitvorgabe : 02:20 h
Categorie / Kategorie : Men 20+ (126Starters)
Total Starters / Total am Start : 627 Women / 1302 Men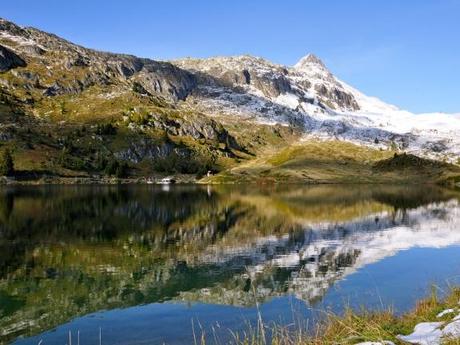 The lake "Bettmersee" with the mountain "Bettmerhorn"
Die Startliste / The starting list : http://services.datasport.com/2012/lauf/gletscherlauf/