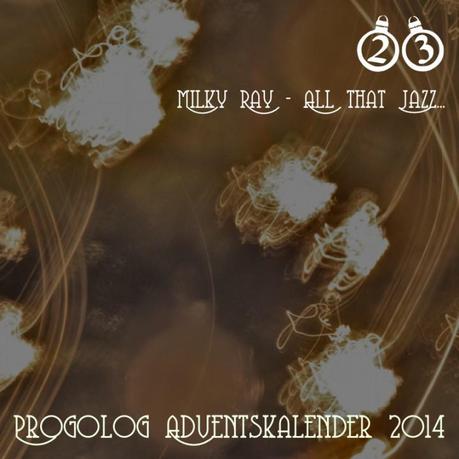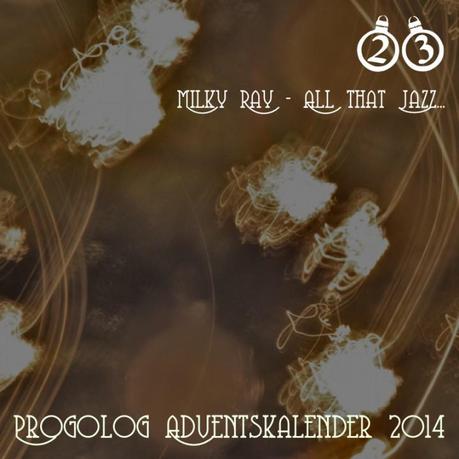 So kommt alles zusammen. Milky Ray, ein weiteres Fragment der #WelleOneLove spielt sich am Tag vor Heiligabend in die Herzen der Jazzbegeisterten Progolog-Leserschaft. Genießt die Feiertage mit guter Musik. Morgen kommt noch ein letztes Türchen. War ja wieder ein sehr rundes Jahr.

Milky Ray – all that jazz under the milky way auf Hearthis.at -> Download Tracklist:
billie holiday – you let me down
wes montgomery – work song
kenny ball and his jazzmen – midnight in moscow
jimmy little – under the milky way
john coltrane – on a misty night
donald byrd – love's so far away
dizzy gillespie – matrix
(the ink spots – do i worry)
james moody – moody's mood for love
frank morgan – the nearness of you
bill evans trio – i fall in love too easily
lee morgan – i'm a fool to want you
billy brooks – fourty days
harry allen – wave
lou donaldson – good gracious
ivan 'boogaloo joe' jones – black whip
gianfranco plenizio – grigioperla
eelijko kerleta – summer's gone
buckshot lefonque – breakfast at denny's
gene harris & the three sounds – book of slim
chris connor – all about ronnie
freddy robinson – black fox
Alle weiteren Beiträge der diesjährigen Ausgabe des Adventskalenders findet ihr hier im Blog und alle Audioinhalte als iTunes Podcast und auf Hearthis.at.
Dieser Beitrag Adventskalender 2014 – Tag 23: Milky Ray – all that jazz under the milky way erschien auf Progolog.de.