Outfit, The Blogger's Choice
THE BLOGGER'S CHOICE – URBAN JUNGLE.
2016/08/18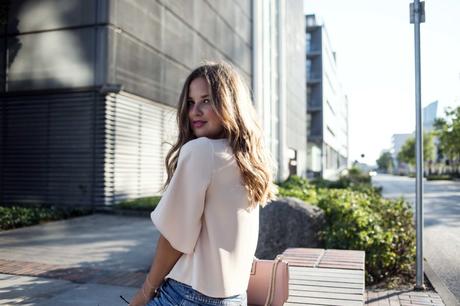 Nach einer kleinen Sommerpause ist unsere kleine Reihe "The Blogger's Choice" wieder zurück und dieses Mal melden wir uns mit einem Motto zurück, dass sich die liebe Vanessa ausgedacht hat und zwar "urban jungle". Ja, worum handelt es sich hierbei eigentlich genau? Das ist eine ziemlich gute Frage und diese ist auch in unserer Gruppe aufgekommen als wir die neuste Runde geplant haben. In der Mode dreht sich für mich alles um Interpretation und die unterschiedlichen Quellen der Inspiration. Genau deswegen fand ich das Motto "urban jungle" richtig toll. Denn es zeigt ganz deutlich wie viele unterschiedliche Facetten das Spiel mit der Motto haben kann. Mein heutiger Look wurde definitiv durch meine Heimatstadt Frankfurt inspiriert: Chic und dennoch irgendwie relaxed. Genau so sehe ich nämlich Frankfurt: Banker & chice Ladies treffen nämlich in hier auf Hipster und eine große Kreativszene, zu der unter anderem meine Fotografin Annette zählt.
Erinnert ihr euch an diese Palazzo-Hose, die ich zum Barbecue am Hochzeitswochenende von meinem Bruder getragen habe? Dieses Top ist nämlich eigentlich das passende Gegenstück zu ihr. Allerdings habe ich es noch nie als Set getragen, sondern ziehe es vor die beiden Teile getrennt von einander zu kombinieren. Für mich ist es ein richtig perfektes Sommertop, das total vielseitig ist und ganz leicht auch für einen Office-Look transformiert werden kann.
//
After a little summer break, The Blogger's Choice is back! This time Vanessa decided upon a theme and chose "urban jungle". Well, what are we talking here about? That's a really good question and it arose while we were planning a new week. Style is all about interpretation and the different sources where you draw your inspiration from. Said that, an open motto as urban jungle is perfect to show different facets of fashion. My look was for sure inspired by my hometown city Frankfurt – a mix of chic and laid back pieces. This is exactly how I see Frankfurt: bankers and chic ladies meet here hipster and a huge creative scene (my photographer Annette is for sure part of the later!).
You remember these palazzo pants that I wore to my brothers pre-wedding barbecue? This top is actually part of the set. I haven't actually worn it together yet, but rather decided to wear them separately. To me, it's the perfect summer top for an urban jungle look that can be easily transformed into a more put together outfit for an office look. It's airy, it doesn't show cleavage and the sleeves are longer than on most tops.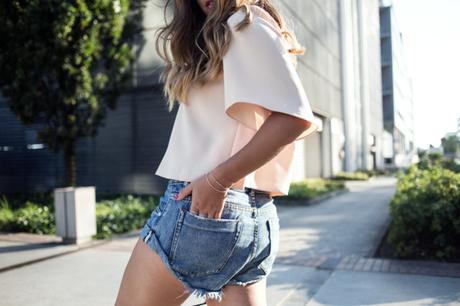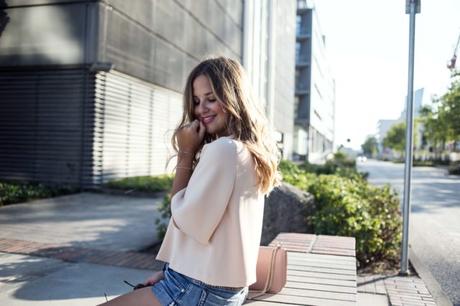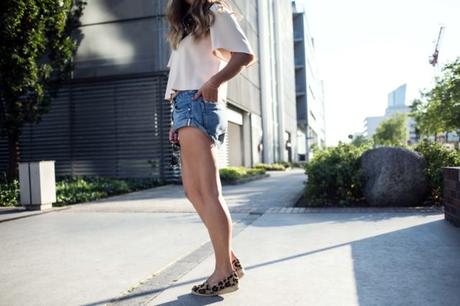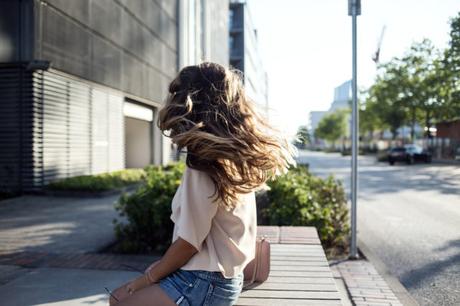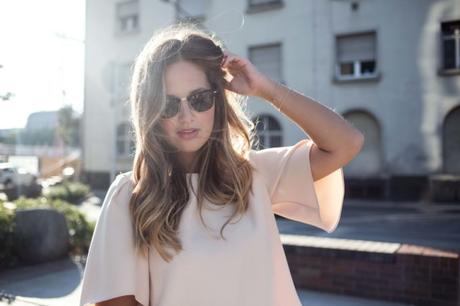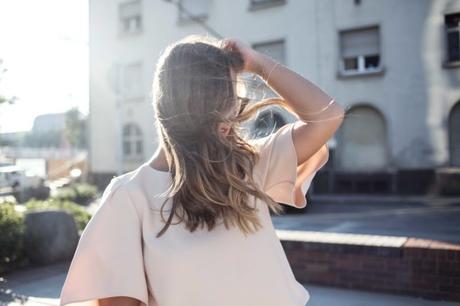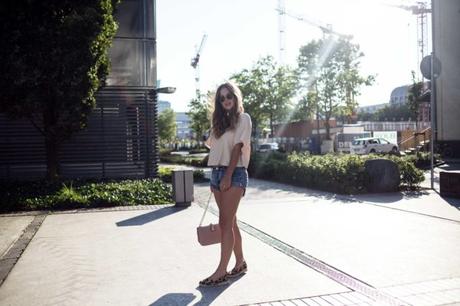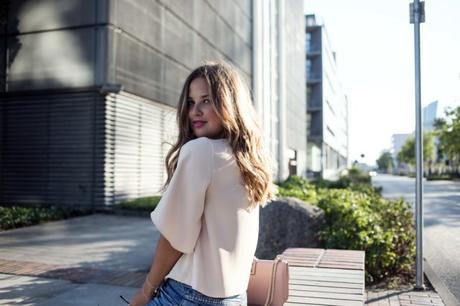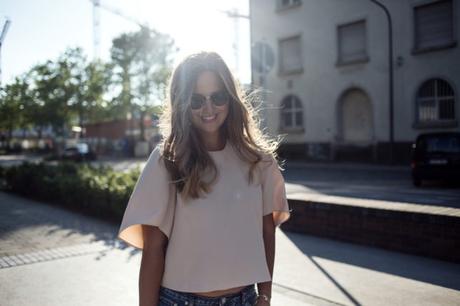 don't forget to check out the other looks ♥
Montag // Chamy
Dienstag // Fashion KitchenMittwoch // Pieces of Mariposa Donnerstag // Stories & SmilesFreitag // Paris And The World
Samstag // Shades of Ivory
Sonntag // KD Secret
top – ZARA
shorts – One Teaspoon
shoes – La Palmerie
bag – Valentino
sunnies – Ray Ban
*pictures by Annette Zer

Vicky
You Might Also Like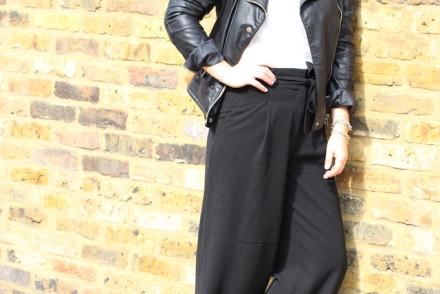 OUTFIT – PALAZZO PANTS.
2015/05/04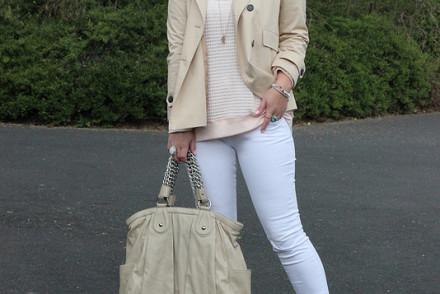 OUTFIT: HELLO THERE, SPRING!
2014/03/27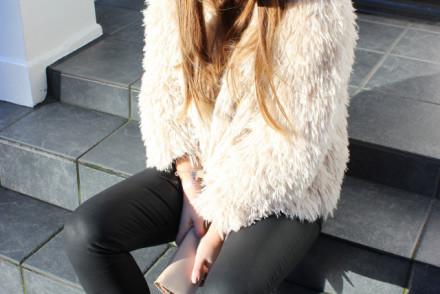 OUTFIT – YETI.
2015/02/08
Previous Post
HOTEL REVIEW – WHERE TO STAY IN JOHANNESBURG, SOUTH AFRICA?